GIGABYTE has just kindly let us know about a firmware update for the NEC USB 3.0 controller found on many of its latest motherboards. The update is primarily for the purposes of improving USB 3.0 device compatibility.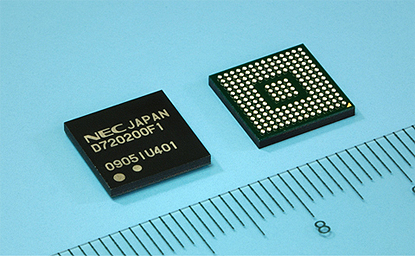 The new firmware is inclusive of an executable update tool which you simply run from within Windows to have your controller updated to the latest. Please note; this Update Tool is only suited to Windows 7 and Vista.
If you have one of these boards from GIGABYTE, then you have NEC's USB 3.0 controller which can be updated with the use of
this firmware update
tool :-
X58A-UD7/UD5/UD3R
P55A-UD7/UD6/UD5/UD4P/UD4/UD3P/UD3R/UD3, P55-USB3/USB3L
H57M-USb3
H55M-USB3
EP45T-USB3P
EP43T-USB3
EP41T-USB3, EP41T-USB3L

790XT-USB3
790XTA-UD4
890GPA-UD3H
790FXTA-UD5
770TA-UD3
770T-USB3
785GMT-USB3
I would presume this firmware update tool is also fine to use on other manufacturers boards running NEC's USB 3.0 controller, or any standalone PCI-E cards with the chip for that matter.