Foxconn makes all sorts of cool computer gear form video cards to computer cases. The company has announced a couple of new computer cases that use Bamboo in their construction for good looks and a green bent.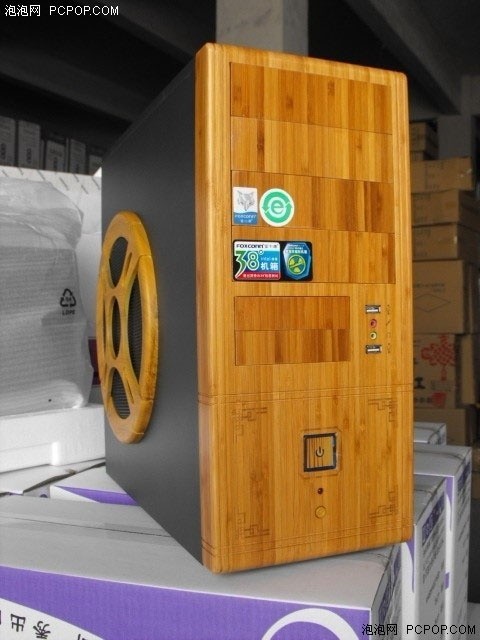 The cases include the Bamboo One and the Bamboo 2. The Bamboo One is a mid-tower chassis that has bamboo wood for a front cover rather than plastic. The bamboo looks really good and the only issue I see is that the bay covers don't match the grain and color of the surrounding wood.
Those wanting a smaller case can get the Bamboo II sized for HTPC use. This case has matching color and grain and looks really good too. Exactly how much the cases will cost is unknown as is whether these things will make it to America.