5670 Pictures pop up on the Internet
But are they real? for December 2, 2009.
Published Wed, Dec 2 2009 12:01 PM CST
|
Updated Tue, Nov 3 2020 12:35 PM CST
Ah the wonders of the rumor mill and the leaks of big companies. Toady while cruising the Internet I stumbled upon an interesting article. It supposes that AMD has a new low-end (you might call it value) DX11 40nm GPU ready for release in the beginning of 2010. The new GPU is called Redwood and fits most of the information we have. There will be 400 Stream Processors (meaning 80 "fat" and 320 "thin" following the Vec5D architecture) 1GB of GDDR5 (128 Bit interface) and should not need external 12v power.
However there are, as with many leaks, inconsistencies.
The first thing that leapt out at me when looking this over is the Texture Fillrate listed by GPUz. It shows as 103.3 GTexels per Second. Quite a feat considering the 5870 only achieves about 68 GTexel/s . This could be nothing more than an incorrect reading by GPUz though.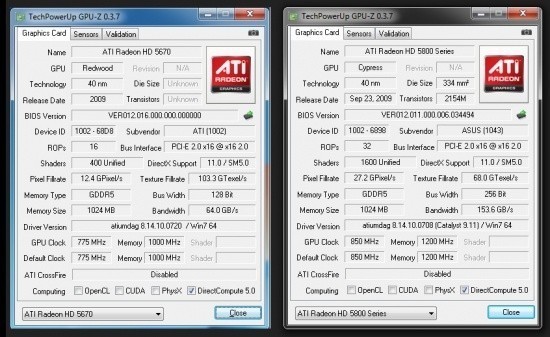 The next is an ID string shown in the Heaven DX11 bench that was used. For both the 5670 and the 4600 series the string is 8.690.0.0. This seems to show identical GPU information for both the 5670 and the 4600 series. Normally this is a driver revision string and we highly doubt that the same driver would be pushing both cards. In fact the most current revision (Catalyst 9.11) show up as 8.671.0.0 meaning that driver is not even the most current. Yet the version of the Atiumdag.dll shown in GPUz is 8.14.10.0720 while the Atiumdag in Cat 9.11 is 8.14.10.0708. Something just does not seem quite right here.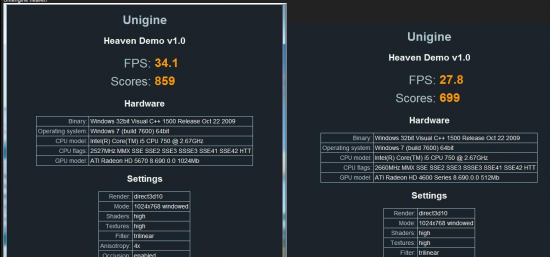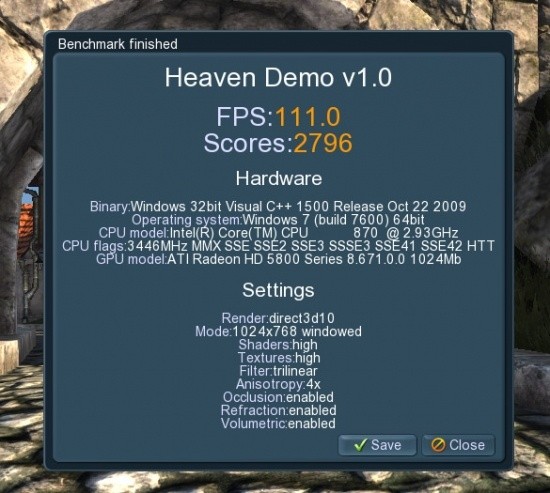 Does this mean the screen shots and benchmarks are faked? Well, to be honest it is very likely they are. There just seem to be far too many discrepancies to account for in the information presented. Of course we could be wrong here, but my money is on a forgery here. Still we do know that a redwood GPU is to be released soon (sometime in Q1 2010 maybe), we just do not think this one is it.
Related Tags