Graphine could be used to make better CPUs and Solar Cells
2D Carbon material could be the next big thing.
Published Fri, Sep 18 2009 10:02 AM CDT
|
Updated Tue, Nov 3 2020 12:36 PM CST
Graphine and Carbon NanoTubes (CNT) are going to be all the rage in the next 5 years; simply everyone will be wearing them. Well maybe not wearing them but many many people are going to be working with them in the very near future.
The biggest place that Graphine and Nanotubes will be of benefit is in making smaller and more efficient transistors. This will benefit CPUs and other Integrated Circuits that are currently made in silicon. For those that do not know what Graphine is, it is a single layer of carbon molecules in effect it is 2 dimensional. This means smaller and less "leaky" CPU designs can be made in the future.
Intel and AMD are known to be working on them in conjunction with university researchers. Intel estimates that they may have a conventional transistor made from Graphine towards the end of the next decade (about 5-6 years from now).
If you are looking for more rapid benefits then perhaps the recent news that researchers are using a CNT made from a piece of rolled up Graphine to improve solar cells is more to your taste. These researchers estimate that by using a multifaceted CNT they can significantly increase the amount of power produced by each cell.
We will be following developments with this possible new CPU material as they happen.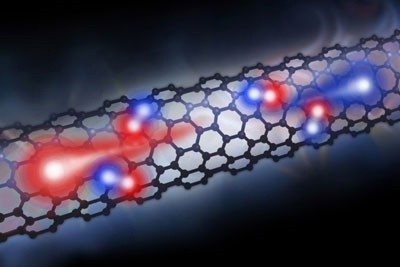 Related Tags