Microsoft to put in Stereo 3D support into Xbox
Maybe, possibly, or so the rumor goes.
Published Tue, Jun 16 2009 10:04 AM CDT
|
Updated Tue, Nov 3 2020 12:36 PM CST
Rumors are fun things, at times you can picture them happening and being a great jump forward for a product, company, etc. At other times they are just plain silly.
This is exactly where the rumor that Microsoft will be putting in stereoscopic 3D support into next generation Xboxs fits. The rumor says that the next Xbox 360 will have Natal motion sensing technology but that the Xbox 720 will not only have Natal but those cheap and cheesy 3d glasses you see at movies.
It then goes on to say that the new Xbox 720 won't start shipping until 3D HD TV support is more wide spread. This means that in 4-5 years Microsoft would be putting in support for a 3D technology that is outdated today.
Read more
here
.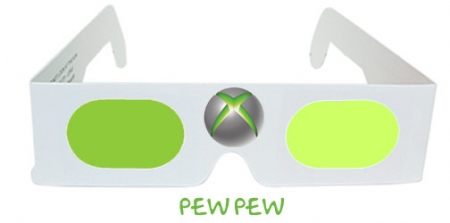 So while the Xbox 360 would be getting Natal, the Xbox 720 (or whatever you want to call it) could have Natal and 3D immersion. TeamXbox claims that the 720 won't be launched until 3D television solutions go more mainstream, which by my guesstimation won't happen within four years.

Still, with Hollywood's focus on 3D, it's not hard to believe that Microsoft would design their home entertainment console to match-even if the risk would be huge.
Related Tags