As expected, Intel has just announced price cuts to its line of X25 and X18 SSD drives.
Start at the top of the line, the 160GB SSD has dropped in price down to $630 and the smaller form factor sized 80GB X18-M down to $320. The popular 80GB X25-M has dropped from $390 down to $340. Finally the 32GB X25-E drive has gone from $410 to $390. All prices are in US dollars.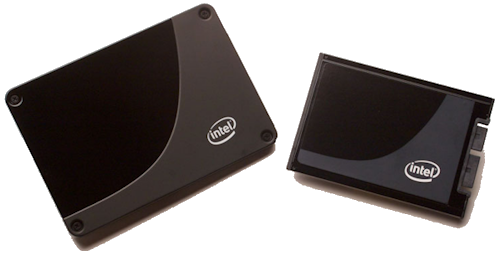 Newegg has acted quickly and is selling the retail version of the 80GB X25-M SSD for $324.99, $15 cheaper than Intel announced.
You can find it
here
.