AMD Spinoff Foundry Company launches as Globalfoun
Treats AMD as one of many.
Published Mar 4, 2009 10:18 AM CST
|
Updated Tue, Nov 3 2020 12:37 PM CST
1 minute & 11 seconds read time
AMD's spinoff the Foundry Company is not going to be named Foundry Company after all.
Instead they launched as Globalfoundries. This new company of which AMD will own roughly 34% will be headed by Doug Grose, former VP of Manufacturing at AMD. Chairman of the Board will be Hector Ruiz.
Now that AMD has no internal FAB they are basically nothing more than a design shop. Globalfoundries will have customers other than AMD and according to Doug Grose they will be "respecting AMD as one customer of many"
Grose also tried to paint this in a good light by stating that AMD is used to outsourcing chips since ATi GPUs are made by TSMC.
Globalfoundries is also expecting to open a new $4.2 Billion FAB in New York that will be geared toward 32nm and 28nm production.
Read more
here
at CNet.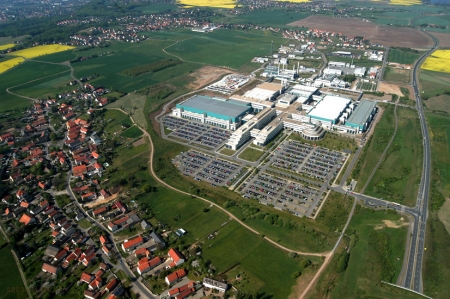 Grose said Globalfoundries has joined the "other side" of the IBM alliance, which is "industry-standard product." In short, though AMD previously had focused on high-performance PC processor-centric technologies, Globalfoundries will now focus on what is described as "bulk" chip technologies, "where the majority of the marketplace is," Grose said. "That's everything from consumer, handheld, wireless, up into graphics markets," he said.

Globalfoundries will target next-generation 32-nanometer and 28-nanometer manufacturing-process technologies as the "sweet spot for leading-edge customers," Grose said. The company's Dresden facilities are slated to begin 32-nanometer production next year. Output in New York is slated for 2012, focusing on 32-nanometer and smaller geometries, Gross said.

And whom, specifically, will Globalfoundries target as customers? "Look at the top 10 fabless companies, and you will get a pretty good cross-section of whom we have started to--or will talk to--very quickly," Grose said. Although Gross would not name names, top fabless companies include Qualcomm, Nvidia, SanDisk, and Broadcom.
Related Tags