nVidia Announces x86 CPU plans to Investors
Where is the License?
Published Mar 4, 2009 7:32 AM CST
|
Updated Tue, Nov 3 2020 12:37 PM CST
1 minute & 8 seconds read time
The long running rumor that nVidia is going to try their hands at an x86 CPU have finally been confirmed.
The announcement was made at an investor meeting with Morgan Stanley which could make it nothing more than an attempt to bolster dropping stock values but could also be a real attempt.
The issue now is not if nVidia can build one; they do have some talented R&D minds and are certainly quite capable of innovation (even if they do refresh and rename too much). No, the issue now is one of license. To put it simply; they do not have one. I also highly doubt with the ugliness going back and forth between Intel and nVidia that Intel will grant them one. This is even more complicated by nVidia's CEO bad mouthing Intel at every turn and calling the CPU dead.
Read more
here
at The Inquirer.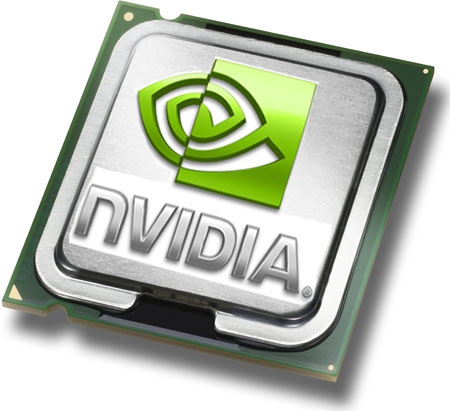 The pronouncement is at the end of the talk, you can hear it here. If anyone has a transcript, please post a link in the comments, we couldn't find one.

I wonder what the fanbois will say now? Who really cares? The important thing is what the Intel legal team will say when they get off the emergency 3am conference call they will be on in 3... 2... 1...

Given Nvidia's track record of compute correctness of late, I wouldn't want one of these to run my toaster much less a PC. That said, there is no truth to the rumor that they have the random number generator on it already up and running, unfortunately it is in the multiplier block. That is completely false, we are hearing it is triggered on divides, but can't 100 per cent confirm that.
Related Tags