Is Apple preparing a quad core Mac Book?
Something to show off at Apple last Macworld.
Published Tue, Dec 30 2008 9:05 AM CST
|
Updated Tue, Nov 3 2020 12:37 PM CST
For today's fruity news we have a story from APC asking the age old question. Is Apple preparing a Quad-Core Macbook Pro?
Since the move from the hot and power hungry G4s and G5s to Intel Apple has been able to release efficient (power and heat wise) multi-core and multi-CPU systems like they do in the PC world.
Apple has also been very good about following Intel's road map. Intel just launched an affordable (in relative terms) mobile quad labeled the Q9000 which runs its four cores at 2GHz each and backs them with 6MB of L2 Cache.
If Apple follows true to form they could launch a 17" Mac Book Pro with this under the hood at their final Macworld and go out with a very big bang.
Read more at ACP
here
.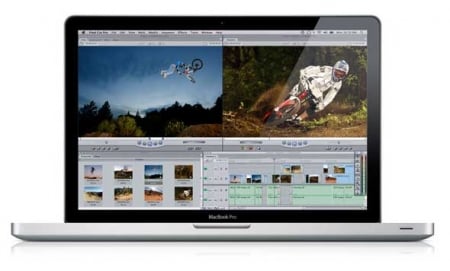 There's no doubt that the 17 inch MacBook Pro will soon boast the same sleek 'unibody' chassis as its siblings. In a company with Apple's design and marketing ethic, it couldn't be any other way.

So why the delay? There's a fair chance that Apple sets its pace against Intel's roadmap and the arrival of a low-cost quad-core mobile processor. That CPU broke ground overnight, in the 'dead zone' lull between Christmas and New Year, sneaking onto one of the regular updates of Intel's CPU price list.

Branded as the Core 2 Extreme Q9000, the chip partners four 2GHz cores with 6MB of Level 2 cache for US$348. That price is one third the US$1,038 ticket for the QX9300 2.53GHz superslab and well under half that of the next-down Q9100 2.26GHz, which lists at US$851.
Related Tags