AMDs Fusion campaign goes into full swing
Along with Fusion Gaming Utility release.
Published
1 minute & 30 seconds read time
AMD has today launched its new "Fusion" marketing campaign which "
marries innovation with collaboration. Far more than just the convergence of the CPU and graphics processing, Fusion is how AMD and its partners enable next-generation technologies that change our lives.
"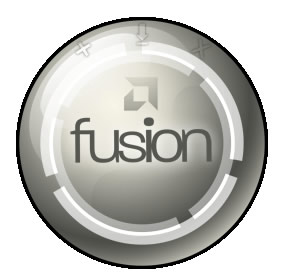 Alongside the whole Fusion marketing thing AMD has happening (explained fully in
this PR
and at its own
dedicated website
), a new utility has also been launched today, albeit it's currently in beta form.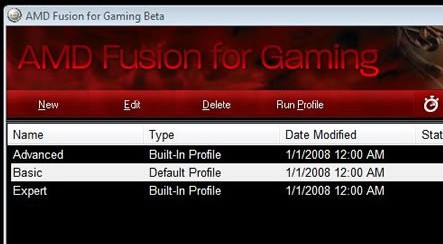 AMD calls it the "Fusion Gaming Utility" which is primarily used for the purpose of harnessing Catalyst and AMD Overdrive along with some other neat tricks which work together in such a way that gamers are ensured the best possible performance from their system when gaming.
Bjorn3D were quick to try it out and report on how effective it is; you can read up on their findings
here
.
To check out the utility for yourself, you can grab it at either
game.amd.com
or
fusion.amd.com
.
SUNNYVALE, Calif. -- September 18, 2008 --AMD (NYSE:AMD) today launched a new corporate brand campaign under a new tagline, "The Future is Fusion." The campaign is intended to focus on how the unique AMD combination of technologies, coupled with close relationships with computer manufacturers and a deep understanding of customer needs, results in exciting next-generation capabilities and experiences at work, at home, and at play.

"Fusion is AMD's way to express how we blend our customers' needs, dreams and desires with our unique passion for enabling innovation," said Nigel Dessau, AMD senior vice president and chief marketing officer. "While this unique approach has always been our practice, 'Fusion' is the most focused articulation yet of how AMD marries innovation with collaboration in ways that can yield benefits to the marketplace greater than the sum of its parts."

The adoption of the "Fusion" brand and the accompanying global campaign, which is expected to run through the end of the year, are among several steps AMD is taking as part of a broader transformation designed to sharpen its focus around its core microprocessor and graphics technology businesses. AMD recently signed an agreement to sell its Digital TV business to Broadcom as part of its efforts to better focus resources on its core computing and graphics businesses.
Related Tags