Battlefield 3 Mini Tweak Guide for Latency (ping) and more
Frustrated by an increasing amount of latency aka ping in the hot new gaming title Battlefield 3, we set to fix the problem. Other tweaks included, too!

Published Thu, Nov 24 2011 1:22 PM CST
|
Updated Tue, Nov 3 2020 7:01 PM CST
Battlefield 3 Mini Tweak Guide for Latency (ping) and more
Battlefield 3 Mini Tweak Guide for Latency (ping) and more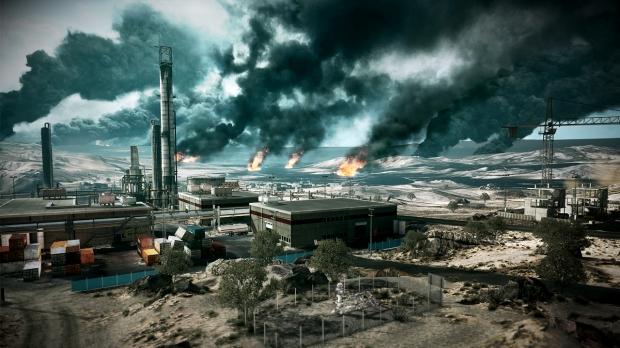 The last I heard, Battlefield 3 had sold over five million copies and at least on the PC, the hot new gaming title from DICE and EA is beating out Modern Warfare 3 sales. That's all good and well, but over the past few nights, I've been increasingly frustrated by poor performance in BF3.
Let me paint a little picture here - I personally use a speedy fiber Internet connection and typically it is super fast for anything I do. You'd imagine my pain in launching a Battlefield 3 session after waiting patiently to connect to a server nearby with a good ping, only to find when I get in the game, it's lagging almost to an unplayable degree. Alright, it's not like the good old days where you'd see up to and above 500ms latency - but still, it's enough to get your aim and so forth off target and cause some real mouse smashing on the pad.
So, I set to finding a solution for the problem - everyone else seems to be fragging nicely, but not me. It turns out that to enable a smooth gaming experience in BF3 on the PC, PS3 and Xbox 360 there is a little bit of work to be done. You know EA... it would be nice if you made this a little more public. I suspect it may be because not everyone is affected by the issue and it will depend greatly on your network setup. Anyway, to cut to the chase, it turns out you need to enable certain online ports for BF3 to offer a lag-free gaming experience.
Let's run you through now how to get this done. It's going to involve playing around with your router and opening up ports to your specific PC or console IP addresses that you are using to play BF3. Sounds messy, right? Once you know where to look, it really only takes a few minutes to do. I'd highly recommend you visit portforward.com which provides step-by-step instructions for setting up port forward on many different routers.
Once you've found your router (remember to click the skip advertisement link at the top right of the page), you'll want to enable the following ports depending on if you are gaming on a PC, PS3 or Xbox 360.
For PC BF3 players:
TCP: 80, 443, 9988, 20000-20100, 22990, 17502, 42127
UDP: 3659, 14000-14016, 22990-23006, 25200-25300
For PS3 BF3 players:
TCP: 80, 443, 9988, 10000-10100, 17502, 42127
UDP: 3659, 14000-14016
For Xbox 360 BF3 players:
TCP: 53, 88, 3074
UDP: 53, 88, 3074
I'm really not 100% convinced why ports 80 and 443 need to be enabled for PC and PS3 players since these are used for web hosting (HTTP and HTTPS), but if by opening these ports, they do not conflict with ports already assigned to other computers on your network (example a web server), just go ahead and do it anyway. In my case, I was unable to open port 80 since it was used by a public web server on my network, but that did not affect the improvement in my BF3 online gaming experience.
Once you've applied these port forwarding settings, remember to save the settings to your router and then reboot the router. I played around with these settings by enabling and disabling port forwarding of said above ports several times to make sure it was the real deal and found that I had to reboot the router twice on one attempt for the new port forward settings to take effect. That is something to keep in mind if at first you don't see an improvement. You'll also want to ensure you have added your PC or console to the DHCP reservations list otherwise your system might get a new IP addresses and the ports will be forwarded to the wrong system. If you don't know how to do this or your router doesn't offer it, you can always setup a manual IP in the range that your router and network uses.
It is also worth remembering that if you have a firewall or Windows Firewall enabled, check and make sure that BF3 is not blocked.

It should probably go without saying, avoid being lazy and start a Quick Match. You'll want to head to the server browser, use the filters and find a server closest to you. It doesn't matter how much tweaking you do, if you're in the US and pick a server say in Africa, it's going to be laggy.
Another kind of lag = Graphics. Try and stay above 60 FPS!
Besides just internet connection lag, another type of lag you may face is graphics lag. This comes from trying to running graphics settings higher than your video card can handle.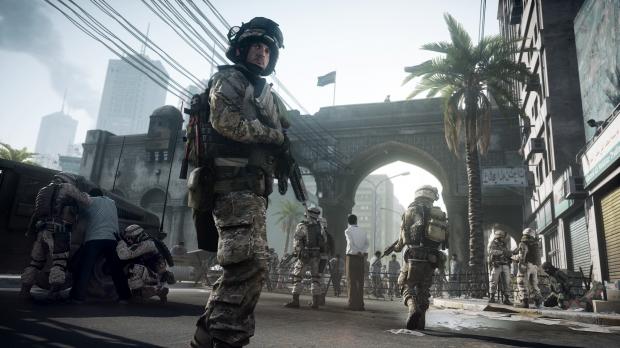 The magic number we want to focus on is 60 FPS - it's what we at TweakTown consider a playable frame rate. Using some of the tweaks below, you can check your FPS. If you find that your game is unplayable or not smooth enough, you can try turning down your graphics quality settings. For example, I run a screen resolution of 2560 x 1440 (27-inch monitor), but to ensure a smooth gaming experience, I have the graphics quality set to low.
If you've set your graphics to low and still are not happy, you can also disable motion blur, as I found that had quite an effect on frame rate. Some say to disable V-SYNC, which is a function that when enabled locks your maximum FPS at the same refresh rate as your monitor - mostly 60Hz / 60 FPS these days. If you have a high-end system, you should indeed disable V-SYNC as it will be limiting your performance.
Some other bonus BF3 tweaks
Some other bonus BF3 tweaks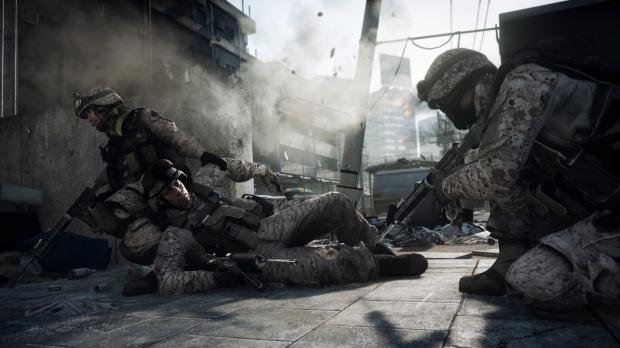 While the main focus of this mini Battlefield 3 tweak guide was to show you how to get rid of lag, here are a few bonus little nuggets for you to try:
- How do I see my ping and FPS in game?
Unlike in previous versions of BF, you could see your ping by holding down tab for the scoreboard, now you cannot. If you want to see your ping and FPS (frames per second) in game on the PC, hold down CTRL + ALT + S and a box will appear at the top left of the screen. FPS obviously indicates your frames per second and IGO Time indicates your ping in milliseconds (denoted as 'us').
- How do I always show my FPS?
If you always want to see what your machine is doing, you can enable showing the FPS continuously at the top right of the screen in green by opening the console by hitting the "~" key and typing "render.drawfps 1".
- What's my CPU and GPU doing?
[img]2[/img]
If you want some tasty details on what type of workout BF3 is giving your CPU and GPU in-game, you can bring up the console by hitting the "~" key and typing "render.perfoverlayvisible 1".
- Setting a maximum FPS for reduced fluctuations
If you are running a high-end system, you may wish to set a maximum FPS (different to V-SYNC). Why would you limit your FPS? Quick answer: to reduce fluctuations in frame rate, this should offer better perceived gaming experience. Imagine if you are hitting around 100 FPS in an inactive idle area of the map and then get hit by an approaching helicopter and tank, your FPS will drop with the extra intensive rendering that needs to be drawn and hence may feel like a drop in performance / smoothness.
For this option, pull down the console by pressing the "~" key and typing in "GameTime.MaxVariableFps x". Where "x" is should be replaced with a number such as 60 FPS. As mentioned above, we consider a minimum of 60 FPS to provide a fairly solid gaming experience and you probably don't want to go below that number, but feel free to experiment with it.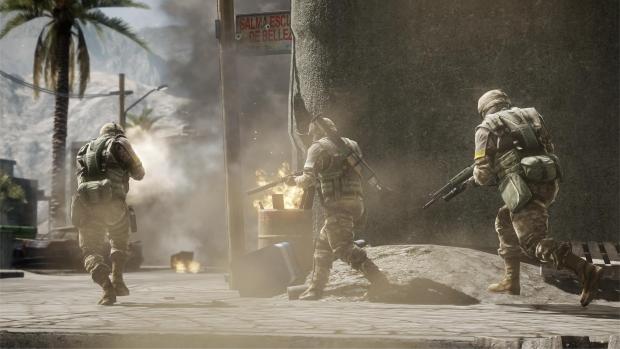 - Do I always have to type in these commands?
No! If you want to save these settings and others to load every time you launch BF3, you create a file called "User.cfg" in your Program Files (x86)Origin GamesBattlefield 3 directory and it will load them every time. Just add your settings in that file like the ones we mentioned above.
- Other settings to play with? Of course!
If you wish to get down and dirty with some of the advanced settings of BF3, you can find the main configuration file which contains your BF3 settings in the Users[username]DocumentsBattlefield 3settings directory. The file you are looking for is called PROF_Save_profile - it is best to open it using Word Pad. Play around at will, there is little damage that can be done, but do remember to BACKUP this file as some settings or removed settings may make the game not work, load or work as it should.
We hope you enjoyed this guide and that it brings you more frags and a more enjoyable gaming experience. Now I'm back to the game!
PRICING: You can find products similar to this one for sale below.

United States: Find other tech and computer products like this over at Amazon.com

United Kingdom: Find other tech and computer products like this over at Amazon.co.uk

Australia: Find other tech and computer products like this over at Amazon.com.au

Canada: Find other tech and computer products like this over at Amazon.ca

Deutschland: Finde andere Technik- und Computerprodukte wie dieses auf Amazon.de
We openly invite the companies who provide us with review samples / who are mentioned or discussed to express their opinion. If any company representative wishes to respond, we will publish the response here. Please contact us if you wish to respond.