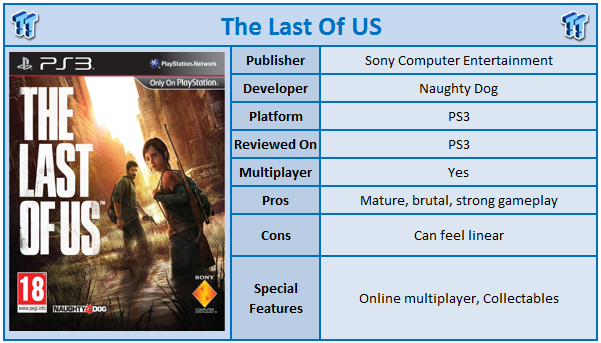 To say that Naughty Dog has owned this generation on the PlayStation 3 is an understatement. Kicking off with launch title Uncharted: Drakes Fortune, they have over the course of three Uncharted games proven themselves to be an amazing top tier developer, wringing the PS3 system for all its worth. However, after Uncharted 3, they wanted to do something different and prove themselves again. Upon unveiling, The Last of Us impressed with its brutal combat and seemingly mature storyline. Two years later the game is here and continues Naughty Dogs amazing panache to construct amazing games. The Last of Us is one of the most mature, brutal and cinematically styled games we have ever played, and it is brilliant.
The Last of Us is set in America 20 years after the outbreak of an incurable disease that turns humans into flesh eating monsters. You are one of few survivors living within the quarantine zones, trying to build a new life and just in general survive. Joel is living with his sister and brother in a dog eat dog world of Boston. They get by day to day by scavenging items and trading with bandits located outside the zone. Joel comes across an organization known as the "Fireflies", a group dedicated to bring down the authority of the day down and from there he is tasked with smuggling contraband across the country. That contraband happens to be a young girl named Ellie.
A key point of the storyline within The Last of Us is the constant struggle to survive, the constant feeling you are one false move from turning and the stress that goes with it. The Last of Us demands concentration that not many other games on the market do, and that goes hand in hand with the storyline.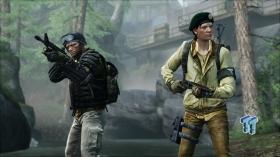 It is hard to put The Last of Us into one single genre. There are times where it displays the traits of a third person shooter, other times survival horror and occasionally even an adventure style game. It is this melding of genres that makes The Last of Us a fairly unique experience. It is entirely possible to stealth most of this game and that is encouraged. There are very few times where going in guns blazing is the right thing to do and instead you will be constantly asked to adjust your strategy.
This is no more apparent than when taking on enemies such as the clicker. The clicker enemies are blind, however have a ridiculously high level of hearing, so even the slightest misstep will set them off. There were times when dealing with the clicker enemies that we were reminded of games such as Splinter Cell. However, the game allows you to tackle each situation, as you see fit. Feel that you have enough weaponry to blast through? Do it. Feel like stealthing around even though you probably do not need to? Do it. This freedom is a trait that Naughty Dog has shyed away from in the past with Uncharted demanding you take enemies out, but in The Last of Us it works extremely well.
Aside from taking out enemies, you will need to scavenge the environment. The Last of Us is a game that rewards exploration. As you gain items, you can craft items to assist Joel in many ways. However, as you scavenge items, you will need to make some tough decisions. Each item generally can be used to construct a health pack, attack item or special item that can open doors and kill enemies. Each time you craft you need to make a choice as to what is most important. The ability to keep Joel healthy, or the ability to blow enemies up with a make shift grenade. There is no right or wrong decision.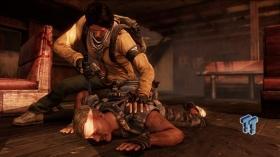 The Last of Us is one of the most brutally violent and mature games we have played. In Australia it was the first real high profile game to receive an R18+ rating and it deserves every part of it. There were moments throughout the story where our jaws literally dropped in shock. Shock that such a deep, impacting moment could happen in a video game. There may be times where you just need to walk away and suck in the fresh air to think about what you just saw play out. The Last of Us is a world with no friends and Naughty Dog pulls absolutely no punches when it comes to visual cinematic impact. It's some of the best writing and cinematography we have seen in a video game to date.
What makes the game so brutally violent is the animation on display during combat. As you pick up a large piece of wood and proceed to smash an enemy's head in, you can almost feel the crunch of flesh and bone as it hits. The Last of Us has some of the best close quarter's combat we have seen in a game. And it is the strategy that needs to be employed quite often as well.
Taking an enemy down with CQC is unlikely to stir his friends, but using gun fire would. As well as combat, the mature nature of the story also flows through from the various story sequences present throughout the game. This is a game not afraid of dealing with clearly adult level issues.
One of the criticisms that can be levelled at the game is its linear nature. Just like Uncharted, Naughty Dog tends to keep the player on the straight and narrow from the outside to the end. However, there are areas where the game opens up into large areas and rooms, with different strategies on offer. We also didn't find ourselves minding that the game in general is linear because it allowed us to focus on the story and that is clearly what Naughty Dog wanted players to do.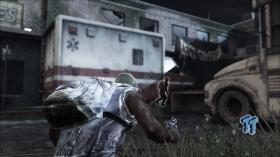 As you progress through the game you encounter the four seasons (the game is set over a year) and you will face challenges unique to each season. In winter visibility becomes poor, for example. Along with this you will visit many different environments before the end and these environments all offer a unique challenge. One thing that is common though is they are all stunning to look at and play through. You can really tell this is a place where nature is starting to take over after the demise of the majority of the human race and a place where humans struggle day in and day out to survive. And in general, not a jumping or platform puzzle to be found.
Hand in hand with the impressive environments is the graphics. There is no doubt that Naughty Dog is now pushing the PS3 system to its absolute limit, and it shows - the graphics and animations are stunning. Perhaps most impressive is the facial animations of the characters, who can show pain and angst, without actually moving their bodies that much, just their faces. The aforementioned brutality shines through in the animations as well and overall this is one of, if not the best looking PS3 game to date.
In a bit of a surprise the game also contains a multiplayer mode, but this is far from tacked on and actually fits into the single player story somewhat. Called "Factions", you choose between two teams when first starting up and cannot change this until such time as your faction wins or fails. The actual multiplayer component is team death match, with the only variation on the modes being that in one of the modes you have a ticket style system like Battlefield and the other a single life per round of combat.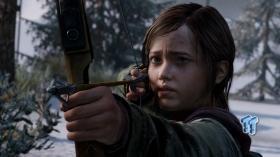 A special mention for the voice acting as well. Joel has an amazing performance, but the most impressive comes from Ellie. The voice acting is what makes Ellie who she is. Ellie is initially introduced as young innocent girl, experiencing the very worst of the human race. However, what Ellie says always fits the situation. She will swear and get emotional, but it always seems perfect. For example, after taking down an enemy that almost kills her, Ellie proclaims "mother f**ker", and it just seems right. Ellie is definitely a case study in how to do a voice acting session well and to script to a character. We can't give enough love to Naughty Dog about how well Ellie has been constructed in character and voice.
The Last of Us is a nice way for Naughty Dog to farewell the PS3 system. What Naughty Dog has constructed is not only a good game, but one of the most mature games for adults that has ever been made. The brutality and struggle for survival seeps through the screen at every moment, and it is an experience without equal on the PS3 right now. You simply must play this game!