GoldenEye 007 Wii Review
Many people look at the N64 classic and think it's the best Bond game ever. Can this re-imagining of live up to the history?
Published Nov 11, 2010 12:18 AM CST
|
Updated Tue, Nov 3 2020 7:02 PM CST
4 minute read time
A little over thirteen years ago a development studio named Rare came out of the shadows and produced what is still regarded as one of the greatest games of all time. That game is of course GoldenEye on the N64. For years gamers have clamored for more, either in a remake format or sequel and every so often something comes up to rekindle the interest in the series. However, what we have in this game is not what we expected. It is not a sequel, nor is it a remake. Instead it's a re-imagining of the original game with a few things added that would not have been possible in 1997. Whether it will be as successful as its predecessor is unknown, but what is known is that it is a very good game.
For those who have never played the game or seen the film, GoldenEye was the first film where Pierce Brosnan played James Bond. And this is where we see the first change since the original. The current Bond, Daniel Craig plays James in the Wii version and his demeanor and attitude are different and do change the game.
GoldenEye is the typical James Bond espionage style story where a character is trying to take over some high tech military hardware and take over the world and bring it to ransom. GoldenEye is no different with the 'GoldenEye' being a satellite capable of launching EMP strikes towards the globe. As with most James Bond's, the story is there purely to serve the action, but overall the GoldenEye story still remains one of Bonds best to this day.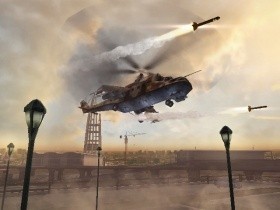 The best way to describe this reimagining of the series would be to call the game Call of Duty: James Bond edition. Instead of going for the espionage style of the original, Eurocom have put major focus on the gunplay in the game. You are constantly told where to go next via a marker on the screen and unfortunately for the purists this cannot be turned off. As well as this, instead of the watch that Pierce had, Daniel has a smartphone enabling him to hack terminals in the levels or set off alarms. It doesn't change the game that much, but it is clear indication that Eurocom was not trying to build a remake.
However, for those fans of the original game there is enough here to bring you back. The first few levels are pretty much a carbon copy of the original game, save for some of the games signature moments (such as when you dropped in on a russian soldier in the toilets) from the N64 game. It is a real shame that Eurocom has not chosen to include these most famous moments or replicate them again, as many would argue that is key to the GoldenEye games.
[img]2[/img]
However, as the game stretches on the differences start to become very apparent. At one point you visit Dubai, however, Dubai was not present in the original game which is obviously a clear difference. Also there are points in the game where you will handle situations that occurred in the N64 game differently. Eurocom are taking advantage of the fact they are on more recent hardware than the N64 version.
This does lead us to one of the games biggest problems, the framerate. The framerate at times can be a slide show, especially with a lot of action on the screen and this is really surprising. It's surprising because it's a reimagining of an N64 game, but also, it's not exactly the best looking game on the Wii either.
Many times you will drop your controller in frustration as you succumb to the enemies purely because of framerate issues. It's a real shame that this occurred and also even more disappointing that due to licencing agreements a HD version of this game is not possible.
Also, as expected the AI is really quite stupid. They will stand there while you pump bullets in their face rather than take cover. The only problem and reason this game has any level of challenge is that there is a lot of them and they can do damage quickly. In the 007 Agent difficulty mode you do not recover health and that makes the game a lot closer to Splinter Cell than an all out action title.
Like in the original game, there is generally a few ways that each mission can be tackled. On the screen at any time the mini map appears which can give you a few different ways through the mission. Also, the game plays significantly differently if you play stealth versus all out action. First of all, you will encounter less enemies because once alarms go off a flood of enemies appear to take you on. And second of all you will most likely find the game more rewarding.
[img]3[/img]
There is no doubt that Eurocom has tried to bring back the best bits of the GoldenEye N64 game, but in todays world this can at times come up short. The game at times uses very old game mechanics and in some areas it's very frustrating. In one mission you have just taken on a ton of enemies and the game throws a 'survive until the lift arrives' objective at you. By the end of that mission we found ourselves wanting to turn the game off as we were just over having to shoot enemies over and over again.
What makes this game worth playing however is that despite all its flaws it is actually an incredibly good game to play. It gives a very Bond feel despite not using any gadgets and the game is constantly played at a first person perspective. There is no time (other than the start of missions) where the game pans to show Bond in a third person format. So when discussing options with companions in the game, it is all done in the first person which gives it a very half-life feel and this is a very good thing.
Multiplayer is the other side of the GoldenEye package and as expected replicates a lot of what made the N64 game so successful. Split screen is on offer in the package and for the first time you can take GoldenEye online. The problem is that like most Nintendo games, it utilizes the friend code list for friends, making it more difficult than it needs to be to find a game with friends.
GoldenEye 007 for Wii is one of the best games on the system. Eurocom has looked at and discovered exactly what made the Rare title shine many moons ago and on a different system. They've updated a classic for the new generation whilst keeping respect to the original product intact. There is a few problems such as a shonky framerate at times and the difficulty curve issues, but other than that GoldenEye 007 remains a must play for Wii owners.
PRICING: You can find products similar to this one for sale below.

United States: Find other tech and computer products like this over at Amazon.com

United Kingdom: Find other tech and computer products like this over at Amazon.co.uk

Australia: Find other tech and computer products like this over at Amazon.com.au

Canada: Find other tech and computer products like this over at Amazon.ca

Deutschland: Finde andere Technik- und Computerprodukte wie dieses auf Amazon.de