Introduction
We're at the end of a decade, with 2020 fast approaching us it's a great time to look back at the last 10 years and what has happened to the technological landscape to change our lives in countless ways.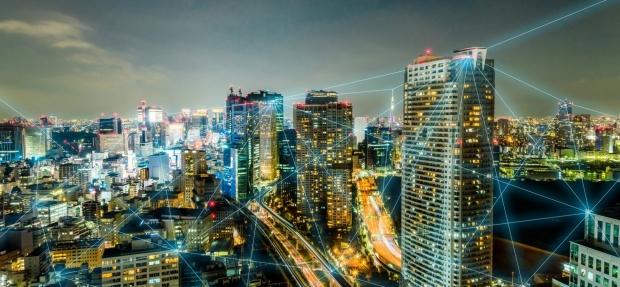 It's not just PC technology that has changed in the last 10 years, we've gone from NVIDIA's GeForce 256 (which is where my handle 'anthony256' came from) to the new kick-ass and still the lone champion in the high-end GPU space with the GeForce RTX 20 series graphics cards. We've gone from LCD monitors not really being a thing in 2010, to super-fast 43-inch 4K 120Hz gaming monitors from ASUS in the new ROG Strix XG438Q (my review on that here).
The entire smartphone world has catapulted to levels I don't think anyone would've predicted 10 years ago, with 4G birthed in 2009 -- and now look at how much our lives are blasted to us over 4G LTE technology. Qualcomm has behind that all, with the San Diego-based company launching 5G into the next decade with Snapdragon technology.
We've seen the rise of the cloud in the last 10 years, the total surprise and life-changing social media networks, as well as video sharing sites like YouTube and streaming services like Netflix accumulating billions of users between them. Services like Facebook, witter, YouTube, Netflix, and countless others have become part of our daily lives... but what were some of the best tech releases and surprises of the last decade?
Let's take a look!
2009
Bitcoin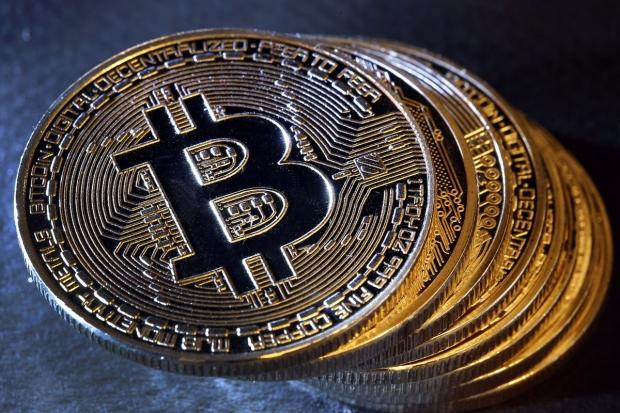 Starting off the last decade or so we have the rise of cryptocurrency with Bitcoin, with a still unknown person (or group of people) going by the name Satoshi Nakamoto "inventing" Bitcoin in 2008. It was all kicked off in 2009, with Bitcoin seeing its source code released into the world of open source.
NVIDIA 3D Vision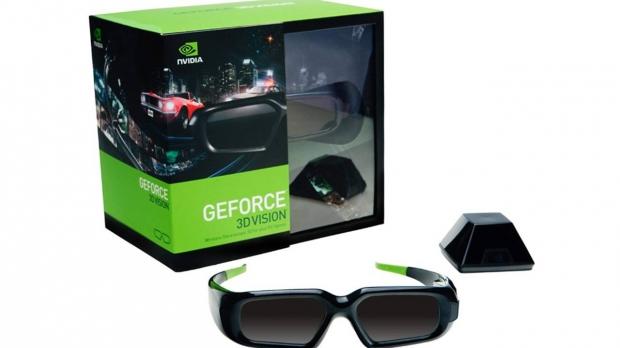 NVIDIA discontinued 3D Vision in its drivers in 2019, but man did the original 3D Vision kick ass in certain games. I had a unit with the Samsung 2233RZ monitor, and Left 4 Dead was an absolute blast (and scary AF) in 3D... lots of fun was had in that game alone.
120Hz Gaming Monitors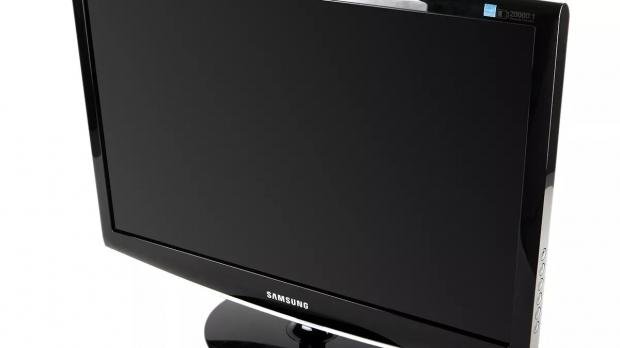 NVIDIA launched its 3D Vision with the Samsung 2233RZ monitor at the time, which had 1680 x 1050 @ 120Hz -- turn off the 3D Vision, and you have super-slick 120Hz refresh rate. This was a big eye-opener for me at the time, and one of my 'drugs of choice' entering into the high refresh rate LCD monitor world.
2010
Microsoft Kinect

Microsoft tried to really force its motion sensing input device down our throats in 2010 with the Kinect, and the introduction of the Xbox 360 in 2010 -- but it died quickly in the gaming realm. The first-generation Kinect for Xbox 360 was meant to be the future, but it quickly died in the years post-launch. It might have crossed the lines to Windows and the Xbox One, but it didn't help.
iPad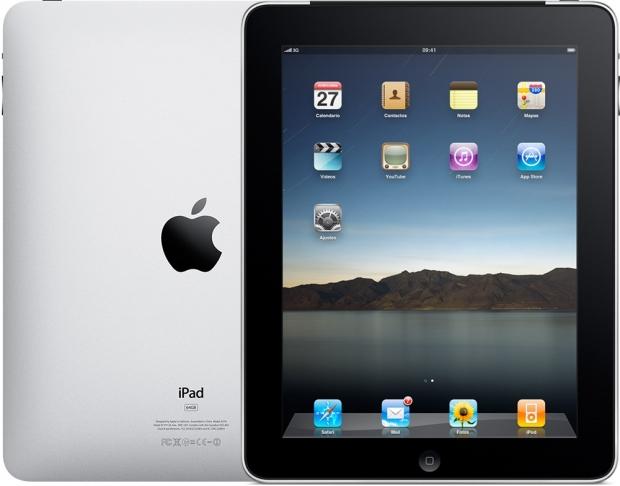 I still remember coming home with the original Apple iPad, which was the first real tablet and it changed everything. The original iPad was a game changer, and really started the tablet movement. After the introduction of the first-gen iPhone back in 2007, this was another stroke of genius from the now late Steve Jobs.
NVIDIA GeForce GTX 400 Series (Fermi)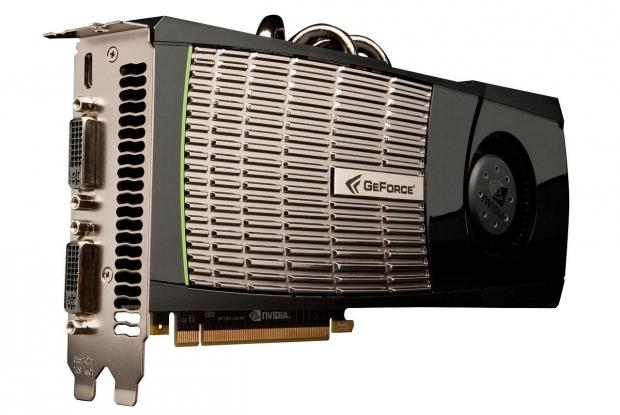 Man oh man was Fermi a mess -- it was super-hot, and the GeForce GTX 480 was panned because of it. NVIDIA went from Fermi through to Turing without really making a mess of things like this, with AMD only equaling this with Vega in 2017. Still, the GeForce GTX 400 series was popular with the GTX 460 being a great card at the time (remember the MSI HAWK series?!).
2011
Samsung Galaxy Note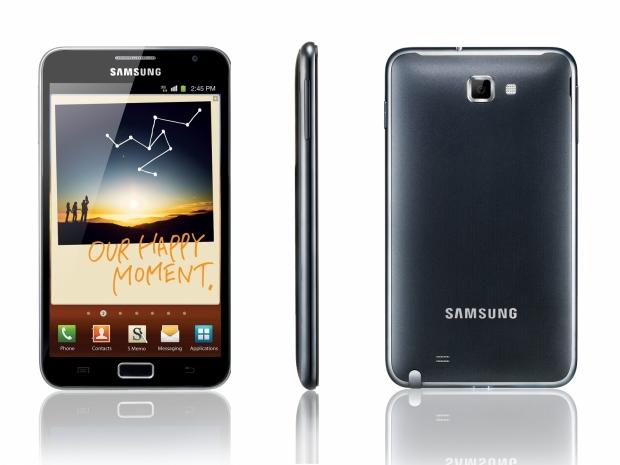 The original Samsung Galaxy Note smartphone was never meant for the success it saw, but holy hell did Samsung really make waves with the original Galaxy Note. It was a smartphone that was often referenced to as a "phablet" as it was so much bigger than a traditional smartphone like the first-gen Apple iPhone and Samsung Galaxy S, but look at the Note now... one of the best-selling smartphone ranges of all time.
Intel X79 Chipset/Sandy Bridge-E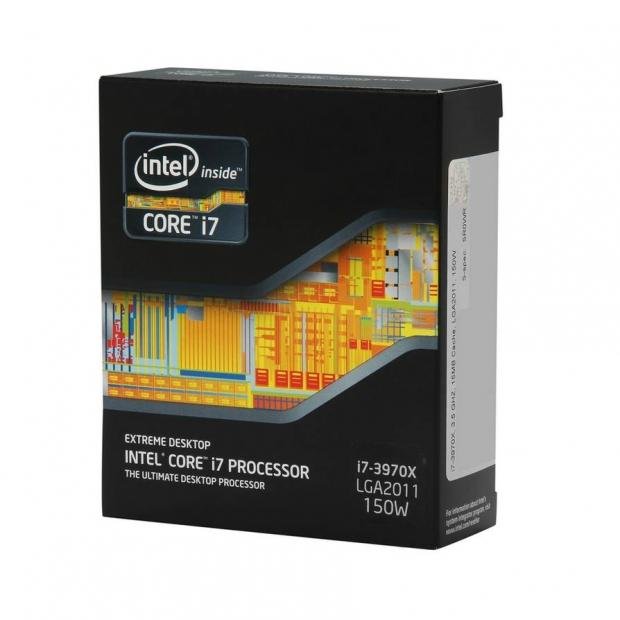 Intel released quite the HEDT beast in 2011 with its X79 chipset and Sandy Bridge-E family of processors, offering quad-channel DDR3 support and 40 PCIe 3.0 lanes. The LGA 2011 socket was born, and supported the then-insane Core i7-3960X Extreme processor giving enthusiasts a huge 6C/12T at the time at 4GHz.
2012
Microsoft Surface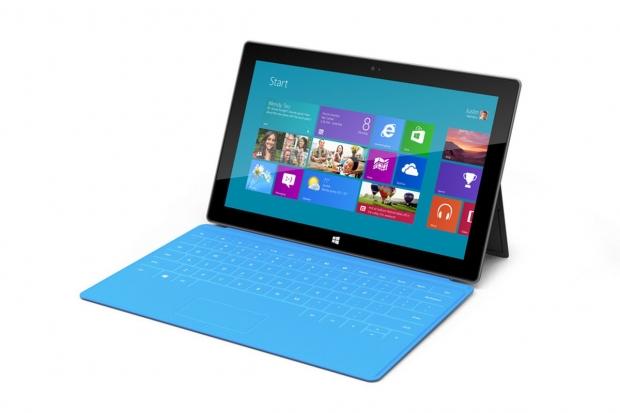 Microsoft started something very special with the original Surface, a touchscreen-based PC that started off with a laptop and ended up in an ever-growing Surface line of products. The original Surface was a hybrid tablet with Windows RT (which was a huge failure) but Microsoft quickly followed up to the original Surface with the Surface Pro in 2013, which rocked Windows 8 Pro.
Tesla Model S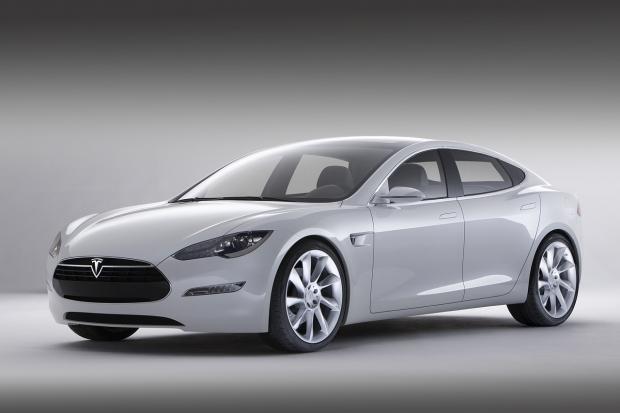 Tesla Motors changed the entire automotive market with the introduction of the Tesla Model S, an all-electric five-door liftback sedan that infused the world of all-electric cars and software. Just look at where the world is with Tesla, all the way up to the crazy over-the-top Cybertruck coming in 2021.
Raspberry Pi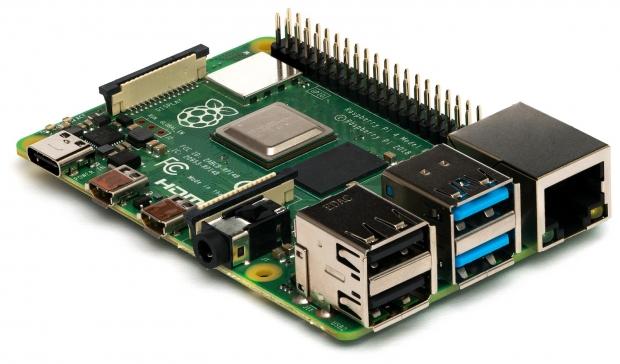 The Raspberry Pi was a huge deal back in 2012, with the single-board computer pushing the teaching of basic computing science in schools, developing countries, and end up becoming much more successful than the Raspberry Pi Foundation (and everyone else) could ever have thought of.
2013
Google Glass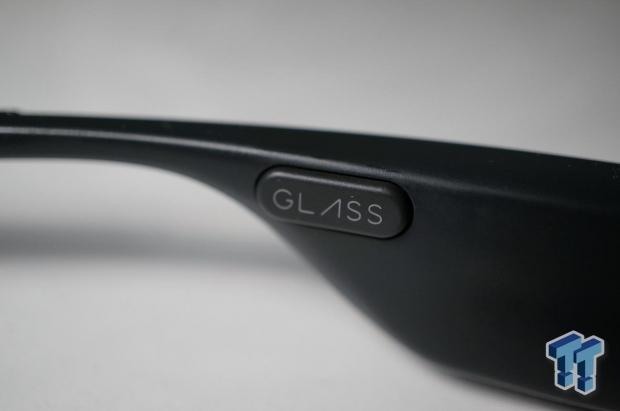 The world of wearable computing really took off with the introduction of Google Glass, which sold for $1500 and offered hands-free computing on your face. I personally owned one and loved it for the most part, but the project eventually fell apart -- embroiled in privacy concerns and so much more. But, with Apple pushing for a new wearable for 2021 and beyond -- Google was close to 10 years ahead of Apple with wearable computing.
Google Nexus 5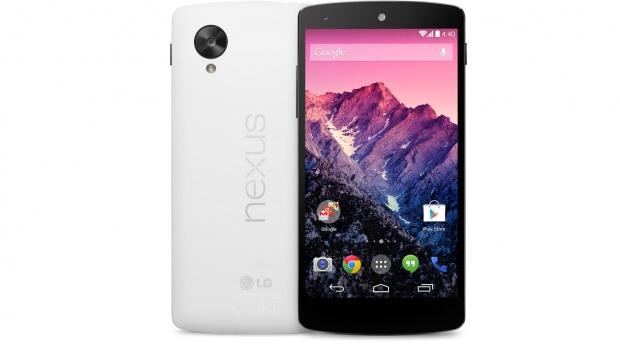 Google had a really huge year in 2013, with Google Glass and then the Nexus 5 smartphone -- made by LG Electronics for Google, and co-developed by Google. Google launched the Nexus 5 with Android 4.4 KitKat at the time, increased Google Now (which was a huge deal at the time) and a bunch of great features at the time for an excellent price of $349.
Google Chromecast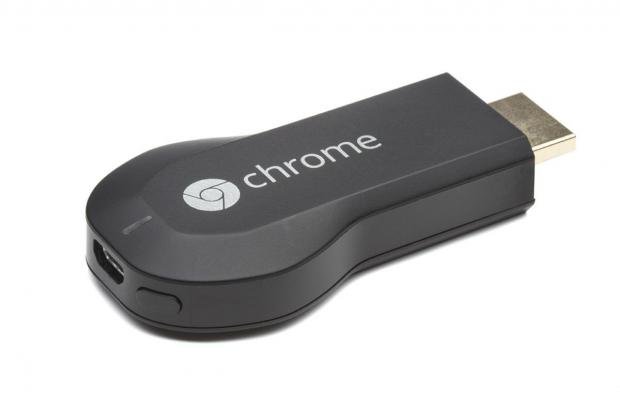 One of my most-used products in my life is my Google Chromecast, as I've been an avid user of the small media stick since day one. The opriginal Chromecast offered streaming directly from your device, which blended beautifully with the Nexus 5 smartphone at the time. There are 10s of thousands of Google Cast-ready apps to choose from now, with Chromecast's quickly becoming the most-used device with streaming services like Netflix, YouTube, and others.
DJI Phantom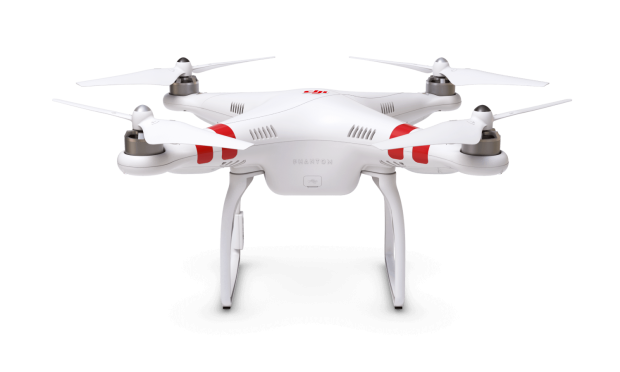 DJI really birthed the modern day UAV world, with Chinese company DJI breaking onto the scene with its original Phantom series of UAVs in 2013. It was capable of shooting 1080p and 4K video at the time, with quality only improving in all aspects of DJI's growing line of Phantom series UAVs since.
Xbox One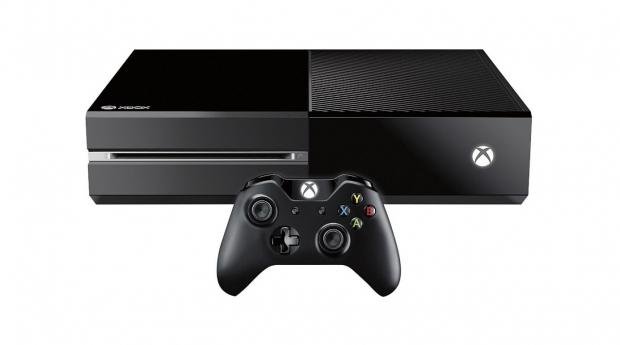 2013 was also the year of the Xbox One, with Microsoft's new console being pushed out with the Kinect sensor, too. It was a successful console release with the Xbox One moving to the x86 architecture over the previous PowerPC architecture used in the Xbox 360. The Xbox One was followed by the Xbox One S and Xbox One X models over the years providing 4K Blu-ray playback support, and beefier internals.
PlayStation 4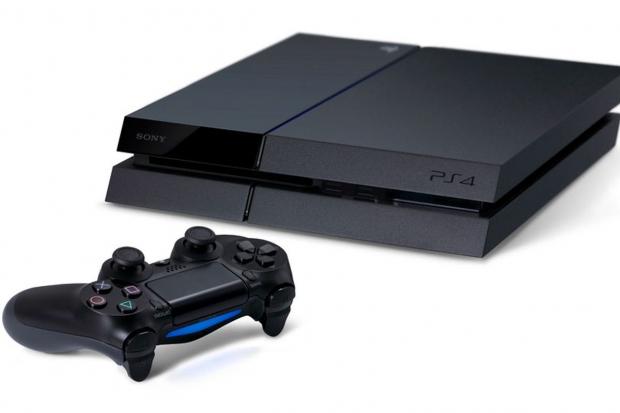 Sony had one of its most successful consoles of all time with the PlayStation 4, which to-date has sold over 100 million units. Sony really changed the game console world around with the PS4, which was also joined by the PlayStation 4 Slim and faster PlayStation 4 Pro consoles over the years. One large caveat is that the PS4 never had an internal 4K Blu-ray player, but left that to Microsoft and its Xbox One S/X consoles -- it did however, have a regular Blu-ray player.
Ethereum (first proposed)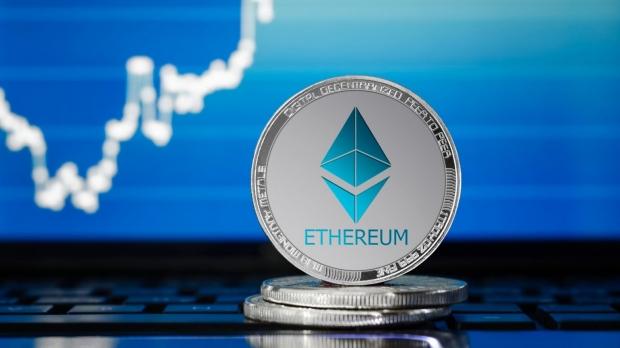 Ethereum was first proposed in late 2013 by Vitalik Buterin, with the full system going live on 30 July 2015. Imagine if you got in early with the 72 million "pre-mined" coins at the time, the cost even compared to the post-crash pricing now would've made overnight millionaires.
AMD Radeon RX 200 Series (Hawaii)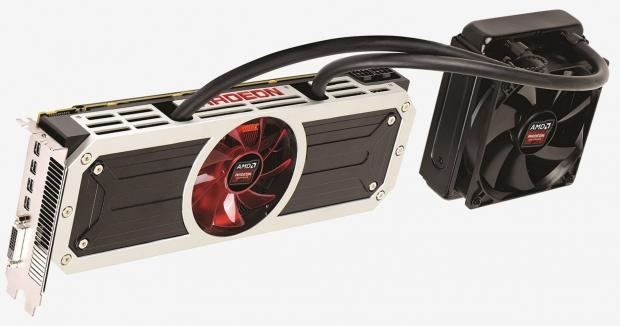 The last truly kick ass GPU architecture from AMD that was also a successful seller, with plenty of great custom graphics cards was the Hawaii GPU architecture and the Radeon RX 200 series back in 2013. This spawned the flagship Radeon R9 290X and the dual-GPU behemoth in the Radeon R9 295X2 at the time which was an amazing piece of graphics card history.
NVIDIA G-SYNC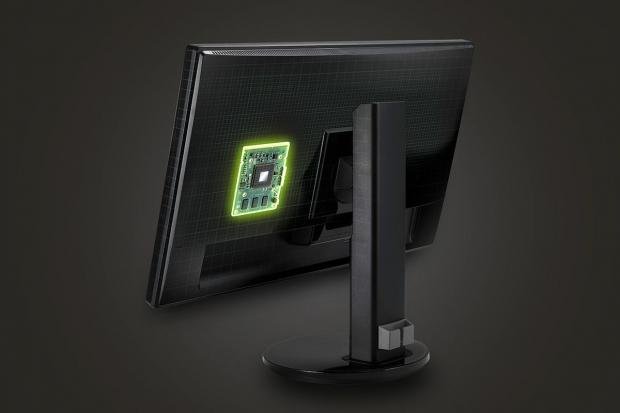 Look at how far NVIDIA's G-SYNC technology has come since its inception back in 2013, with gaming monitors packing the G-SYNC module right up to 4K 144Hz goodness. There's even Big Format Gaming Displays in 65-inch TVs that feature native 4K + 120/144Hz refresh rates thanks to this technology that started in 2013.
2014
NVIDIA GeForce 900 Series (Maxwell)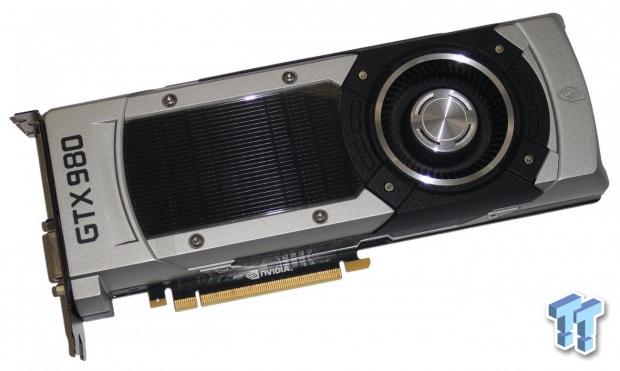 NVIDIA had a huge release with its Maxwell GPU architecture and the GeForce 900 series graphics cards, with the super-successful flagship GeForce GTX 980 Ti -- at the time -- kicking ass and taking names. We also had the introduction of the GeForce GTX Titan X, and the hugely successful GeForce GTX 980, GTX 970, and GTX 960 graphics cards.
The Selfie Stick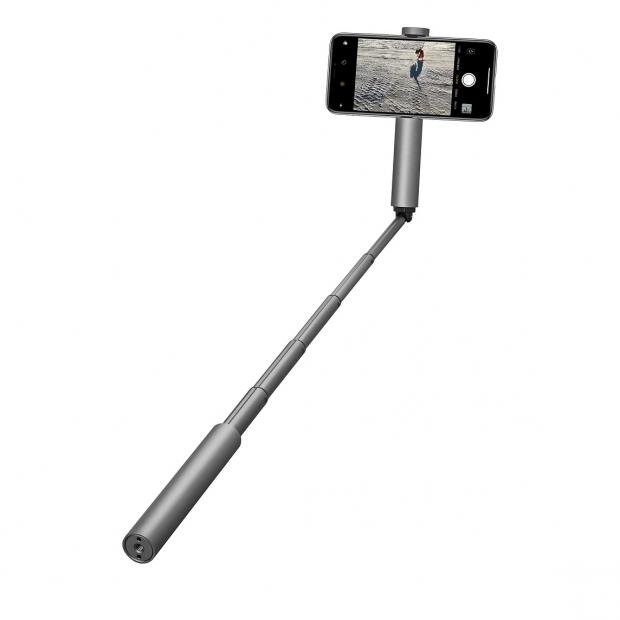 2014 was a strange year, with the Selfie Stick not something entirely new -- but it really started being the most-hyped and "best invention" of 2014 (at least according to Time Magazine). 2014 was definitely the year of the selfie stick and while I never owned one, I cringed at some of the friends I know that used one.
Amazon Echo & Alexa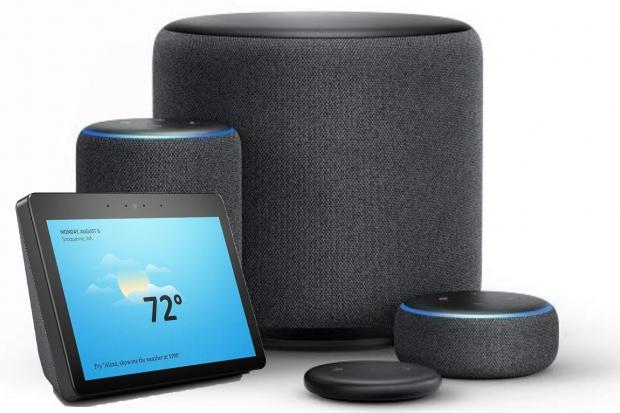 Amazon introduced its smart speakers in Echo and virtual assistant Alexa in late 2014, offering up Google Now-like commands through voice commands. This would include to-do lists, alarms, playing back audio and various media, and other real-time information like weather and traffic. Amazon has gone onto become a gigantic player in the space.
Windows 10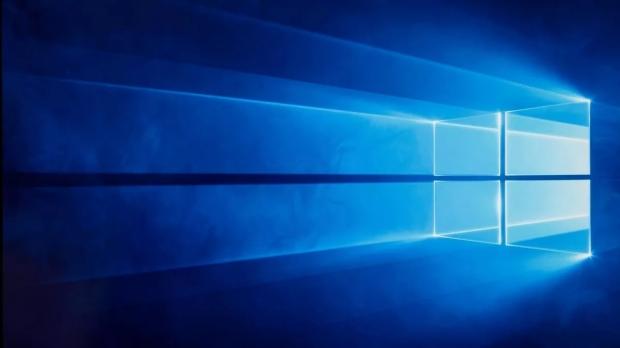 Ah, Windows 10 -- if you can believe it launched all the way back in 2014. It's an operating system we're still using here in the last days of 2019, and has been one of the more successful operating systems Microsoft has launched over the years with 100s of millions of users enjoying Windows 10 so far.
2015
USB-C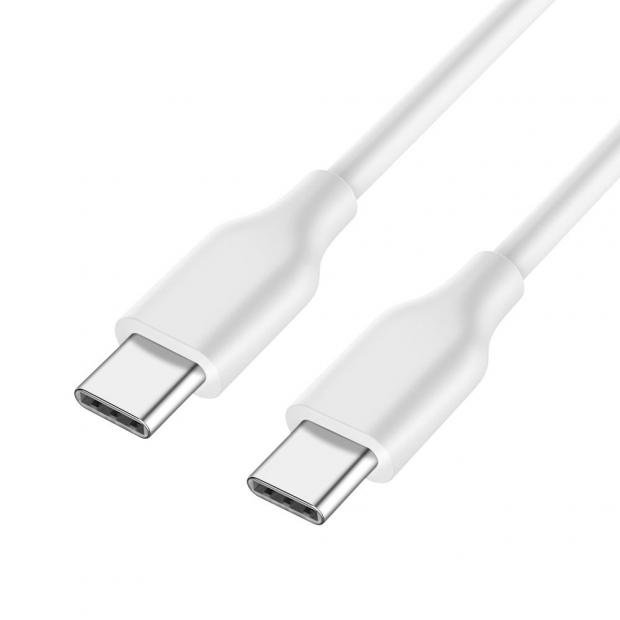 Virtually every device I use is USB-C now and I couldn't be happier... from my just-traded-in Google Pixel 3 XL, to my newish Samsung Galaxy Note 10+ 5G and just-acquired Samsung Galaxy Fold smartphones to my Qualcomm Snapdragon-powered Lenovo C630 and new Microsoft Surface Pro X -- they're all USB-C. USB-C has been a game changer in the smartphone/laptop worlds. You can power smartphones, entire super-fast storage solutions, monitors, and so much more through a single connector.
Apple Watch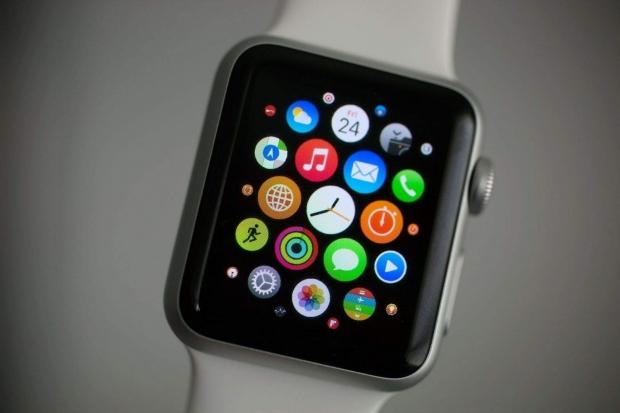 Apple launched its first-gen Watch back in 2015, and has sold 10s of millions of Apple Watch products since. Apple launched its Watch to compliment an iPhone, so if you're using an Android smartphone (like me) and want to enjoy one of the, if not the best smartwatch on the planet -- sorry, you can't. It's an iWorld here but Apple has really carved out a huge space for itself and not let go of it since 2015.
Dell XPS 13/15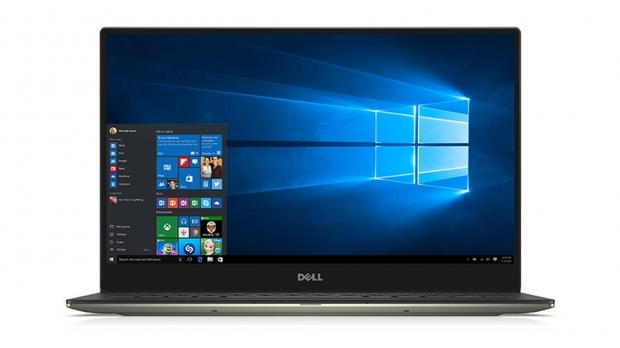 Dell really stepped up into its own game (yet again) in a post-private world with its revamped XPS 13 and XPS 15 laptops, with the beautiful 15.6-inch UltraSharp InfinityEdge display that really provided a kick ass and truly beautiful mobile system. It had some great technology inside but it was ultimately the design and the display that really shined with Dell's XPS 13/15 laptops in 2015.
Ethereum (for real)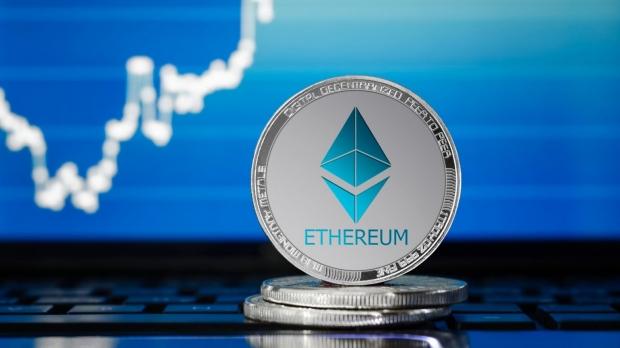 This is the time when Ethereum was a real thing, and kicked off what would eventually become a gigantic wave of cryptocurrency mayhem over the coming years, especially with Ethereum mining in 2016 and onward.
2016
Apple AirPods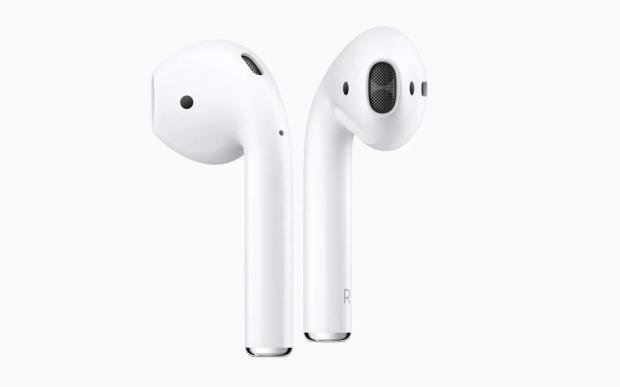 Apple released yet another game changer with its late-December 2016 release of the first-gen AirPods, their first wireless Bluetooth earbuds that would be succeeded by a much better product in the second-gen AirPods in March 2019. Since the original Apple AirPods released, there have been numerous (and sometimes better) wireless Bluetooth earbuds released from even gaming-focused companies like Razer and the Hammerheard earbuds.
Samsung Galaxy Note 7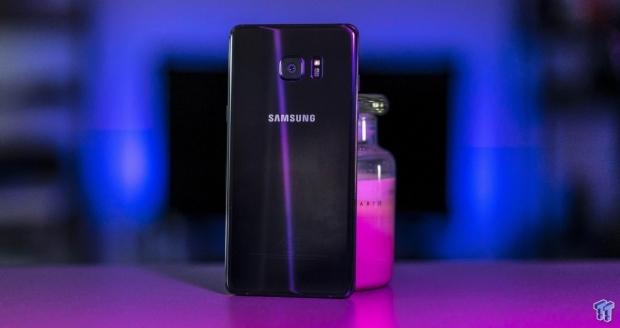 Samsung launched its Galaxy Note 7 smartphone to quite the (literal) bang in 2016, with battery-related issues that dominated headlines and saw the company recalling every Galaxy Note 7 sold. I personally owned and loved the Galaxy Note 7, and while my phone wasn't faulty at the time it was my favorite smartphone of the year -- and hell, even the couple of years before it.
The Death of the 3.5mm Headphone Jack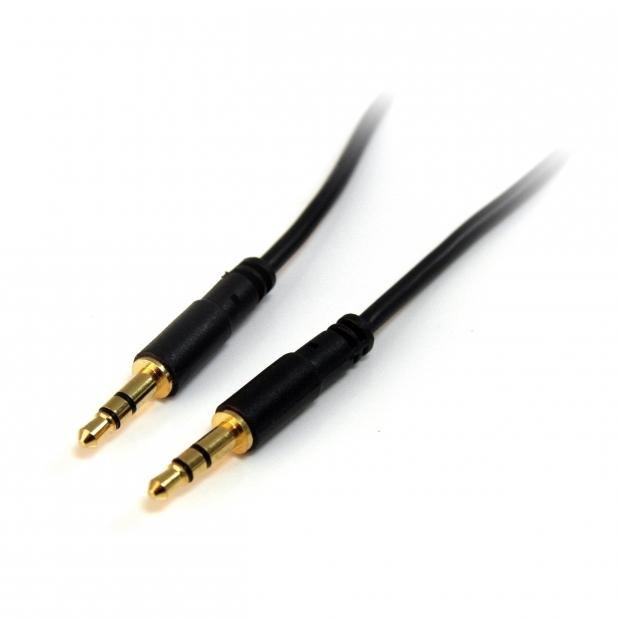 It was in 2016 when we started to see the 3.5mm headphone debacle really begin, when Apple released its new iPhone 7 at the time without a 3.5mm jack. This started a gigantic industry-changing moment with its competitors slowing removing the 3.5mm audio jack from not just their smartphones, but other devices and products, too. Smartphone users were the most-hit, with hundreds of millions of smartphones now shipping every year without the much-loved and much-used 3.5mm headphone jack.
Oculus Rift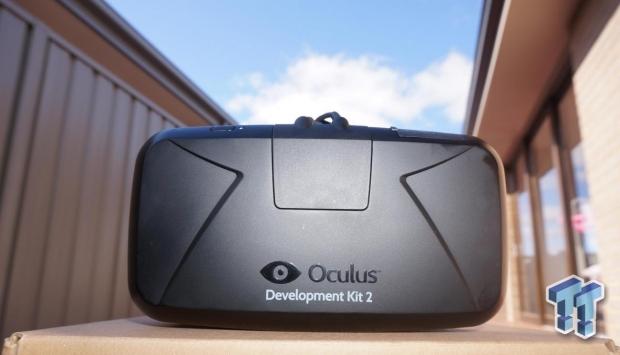 The VR hype was never real... but in some ways it was, as Oculus first consumer VR headset in the Oculus Rift launching in 2016. The story of the Oculus Rift first began with Palmer Luckey taking to Kickstarter to raise funds for the development of the Oculus Rift, with the DK1 and DK2 units being incredibly popular. Oculus VR was later purchased by Facebook for $2 billion.
GeForce GTX 10 Series (Pascal)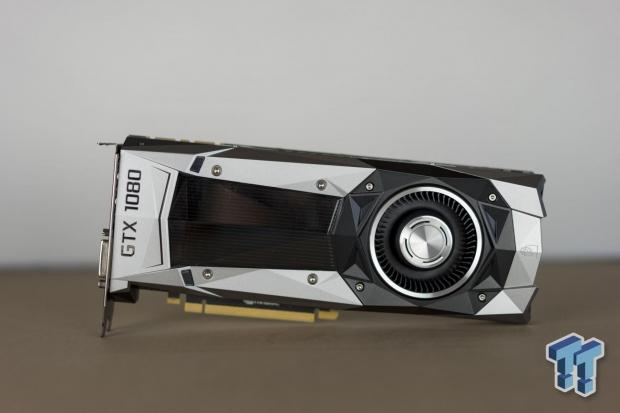 NVIDIA went from great to even greater from the Maxwell GPU architecture to the Pascal GPU architecture and the 2016 release of the GeForce GTX 10 series graphics cards. NVIDIA started off by unveiling the GeForce GTX 1070 and GTX 1080 at first, and then rolled out the kick ass GTX 1080 Ti on the eve of AMD unveiling its Vega GPU architecture. What a time for graphics cards!
Cryptocurrency Boom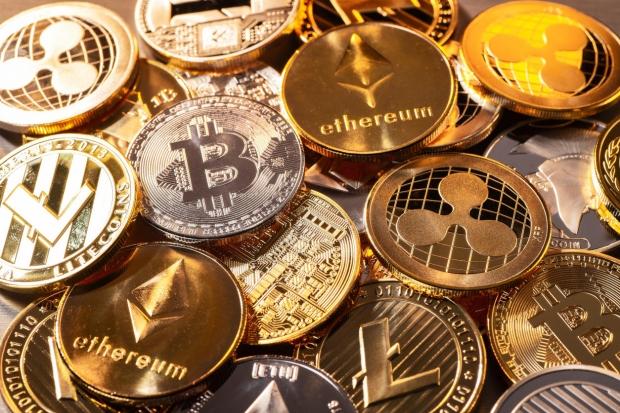 I don't think I need to say anymore here, but we all know the 2016 hype of cryptocurrency and graphics cards being sold out, millions of new crypto miners (including myself with 60+ graphics cards and 10s of thousands in electricity bills and even more fun), and mayhem in between. Man, the 2016 wave of cryptocurrency was truly an insane time to be a technology and GPU enthusiast.
Microsoft HoloLens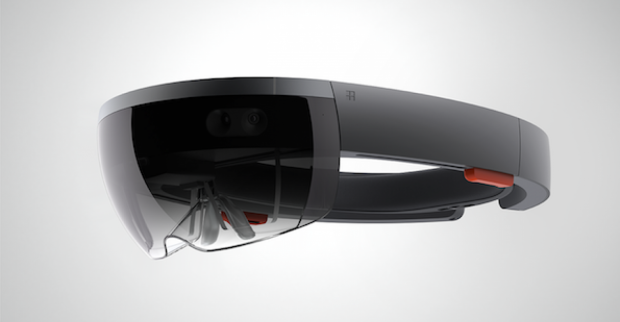 Microsoft kinda changed directions with its HoloLens headset, with the Windows Mixed Reality program running under Windows 10, most people thought it was going to compete with the Oculus Rift and HTC Vive, but it went into other markets eventually and ended up with the HoloLens 2 in 2019.
Pokemon GO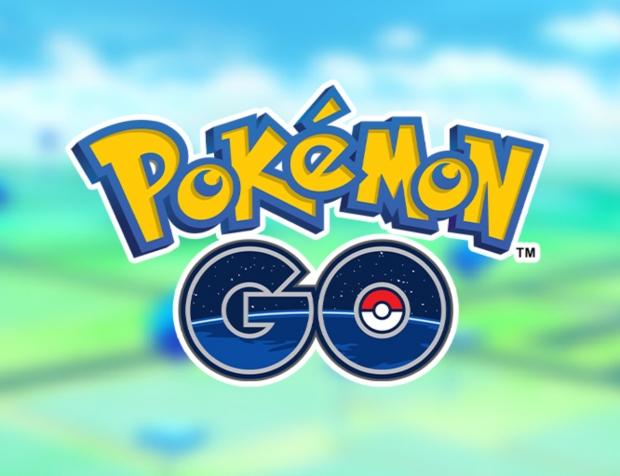 Pokemon GO was a massive viral sensation for mobile gamers with the AR smash game hitting iOS and Android and taking developer Niantic to the next level. Pokemon GO saw millions of people getting out into the real-world and walking around, spurring physical fitness, and saw a gigantic drive in organic business to local businesses as people were walking and driving around playing Pokemon GO. Again, what a time to be alive when the Pokemon GO hype started in 2016.
2017
AMD Zen CPU Architecture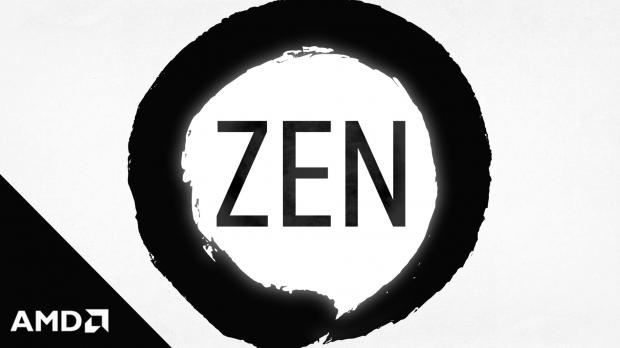 AMD changed the CPU game with its Zen CPU architecture in 2017, and has since actually turned things around for the company and its decades-long battle against Intel. AMD is now kicking some Team Blue ass, with the Zen architecture and successor in Zen 2 being baked into the Ryzen, Threadripper, and EPYC families of CPUs. AMD should be truly commended with the Zen architecture, turning the entire company around in a flash.
Nintendo Switch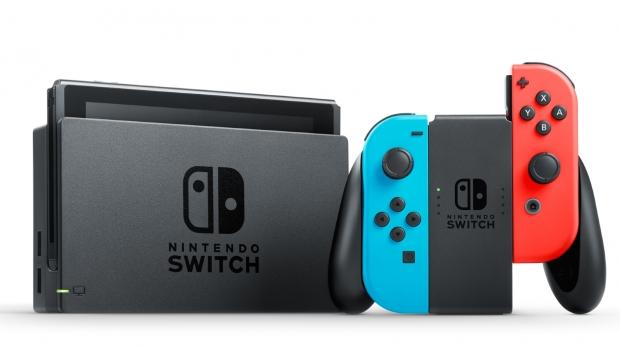 Nintendo had a phenomenal time with the original Wii console, but the WIi U was a big mis-step for the Japanese giant -- which quickly recovered itself with the 2017 release of the Switch. The Nintendo Switch was a portable console that could be docked at home on the TV, but it was the fact that it was a kick ass portable gaming device that saw 10s of millions falling in love with it. Hell, I purchased one solely to play The Legend of Zelda: Breath of the Wild on and I loved every minute of that.
Fortnite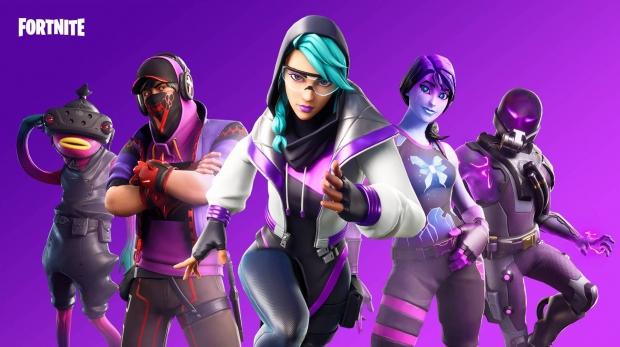 There really needs to be no more said about Fortnite, which like Pokemon GO (and even Minecraft) changed the gaming world. It spawned 10s of millions of gamers, was a viral sensation and took Epic Games to never-before-seen heights in terms of success. The Unreal Engine-powered game also saw the careers launched of countless streamers and esports starts since.
RGB LEDs in PC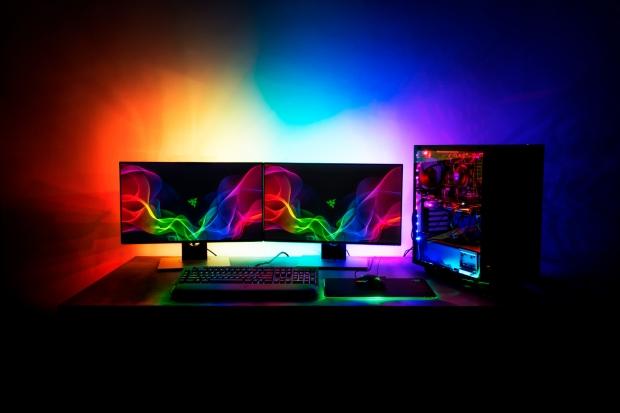 2017 was the year of RGB LEDs in gaming PCs and it hasn't stopped really... at first it was a kind of joke but now I don't think I'd want to build a new PC without RGB lighting inside. It was something that... at least at first, mocked but then matured and turned into something that actually makes the PC gaming experience something that can also look great, too.
AMD: Vega GPU architecture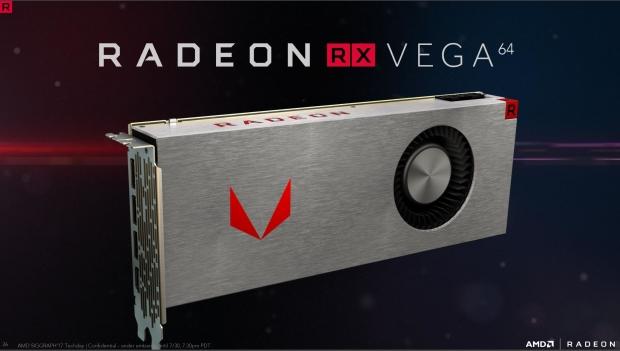 AMD launched its Vega GPU architecture packed with on-board HBM2 memory in 2017, it couldn't compete with NVIDIA and its kick-ass Pascal GPU architecture (and GDDR5/5X memory at the time) but from a technological perspective the Vega GPU and HBM2 technology was an impressive feat for AMD.
AMD Ryzen Threadripper 1000 Series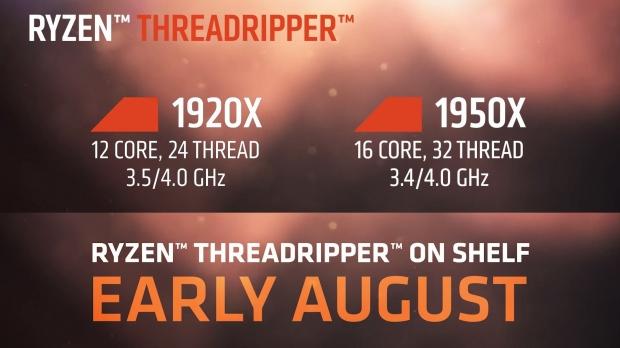 AMD offering a then-insane 16C/32T processor for $999 in the Ryzen Threadripper 1950X was just unheard of, and changed the HEDT platform game in an instant just as big as the original Ryzen CPUs in the months earlier. AMD's success here with the first-gen Ryzen Threadripper CPUs only continued throughout 2018 and 2019 with even more cores, threads, and speed.
2018
NVIDIA GeForce RTX 20 Series (Turing)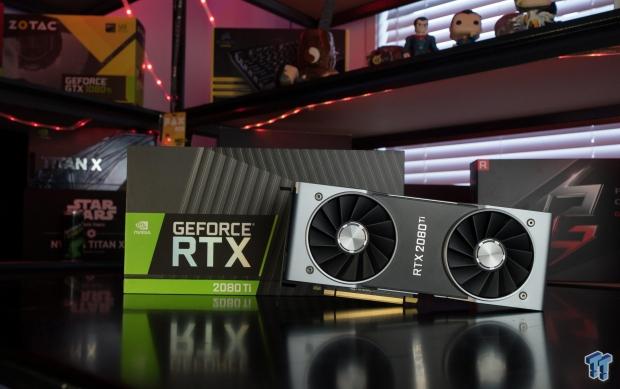 NVIDIA went from stride to stride with its moves from Maxwell to Pascal, but the leap up to the Turing GPU architecture was something else. NVIDIA shifted towards using faster GDDR6 memory (over HBM2 on the Vega GPUs from AMD) and delivered us real-time ray tracing for the first time ever. NVIDIA still reigns supreme when it comes to graphics cards in the last days of 2019, with the GeForce RTX 2080 Ti still way out and ahead of anything AMD can offer, even with its not-released-at-the-time Navi GPU that dropped in 2019.
AMD Ryzen Threadripper 2000 Series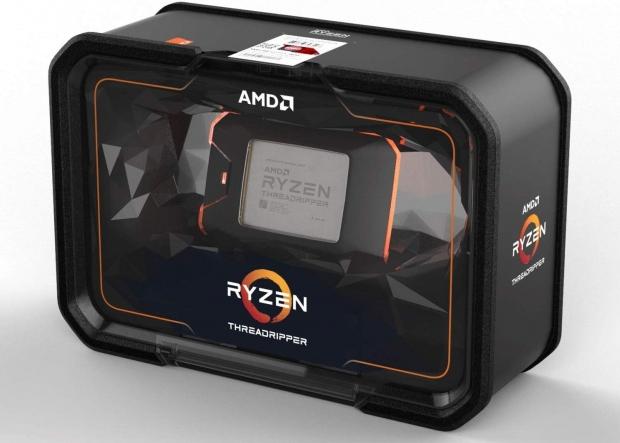 The successor to the original Ryzen Threadripper in the Ryzen Threadripper 2000 series was led by the kick ass flagship Ryzen Threadripper 2990WX, a processor that offered a crazy 32 cores and 64 threads. AMD offered this up for just $1799, and saw 19.2 billion transistors on a CPU on the 12nm node. But then things got even crazier in 2019 with Zen 2 and the Ryzen Threadripper 3000 series. But at this point, Intel was clearly losing the HEDT race and scrambling to catch up -- and still hasn't, even in the last days of 2019.
NVIDIA BFGD (Big Format Gaming Displays)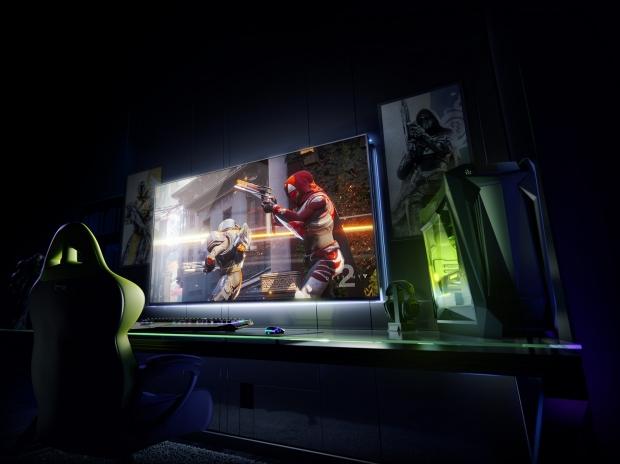 I don't care what anyone says, but having a 65-inch 4K 120/144Hz G-SYNC ULTIMATE gaming TV in the Big Format Gaming Displays is a tour de force of tech. NVIDIA is the only one on the market with it, and the only one on the market with a graphics card anywhere near fast enough to handle 4K at 120 or 144FPS. In saying that, I really need to get my hands-on a new 77-inch 4K 120Hz OLED G-SYNC TV, stat.
2019
Samsung Galaxy Fold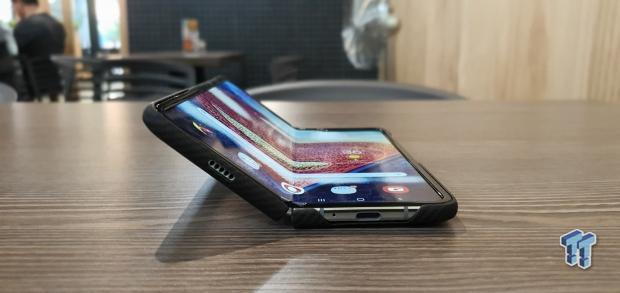 Just like the original iPhone and the iPad, and Samsung's own Galaxy S -- the new Galaxy Fold is a game changer. Samsung was the first to market with a foldable smartphone in the Galaxy Fold in 2019 and after spending a week with my own personal unit, I have to say I'm beyond excited about the future of foldable smartphones. Samsung is simply giving us an early glimpse at the future, and it truly is a game changer.
Qualcomm - 5G Connectivity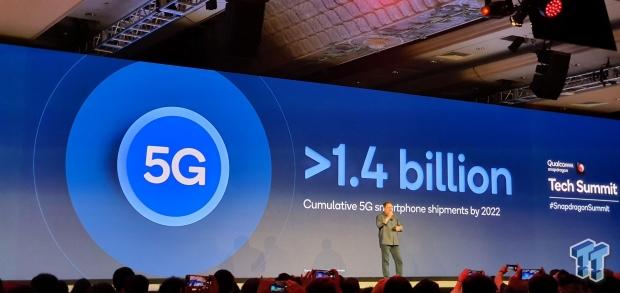 We might not all use 5G right now but the speeds are there and they're going to blow our minds (and probably our data caps). Qualcomm has led the charge when it comes to 5G technology, with the Snapdragon X55 modem and new Snapdragon 865 processor to pack 5G connectivity in 2020 smartphones and beyond. We can expect 5-7Gbps over 5G which is absolutely insane. 5G will power the next generation of devices, and some.
AMD EPYC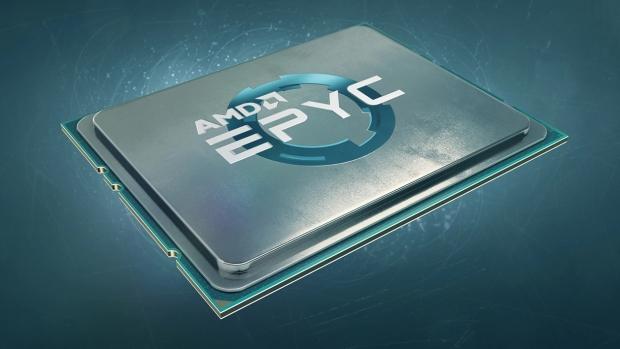 AMD originally launched the first-gen EPYC processors in 2017, but with a new server/datacenter platform it takes years to mature and show users and clients that you new platform that is kicking Intel ass, is something worth investing in. The first-gen EPYC wasn't a huge seller but it proved what AMD was doing with its Chiplet technology, so in 2019 when it launched its second-gen Zen 2-powered EPYC range with 64C/128T the world was truly blown away and customers flocked to the new EPYC chips.
AMD Ryzen 3000 Series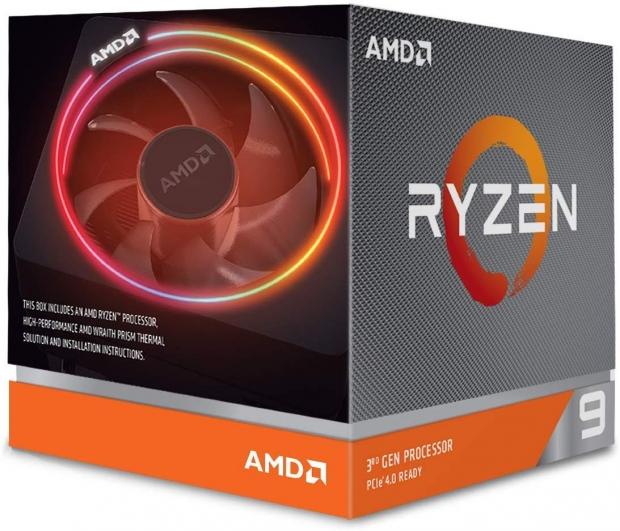 2019 was the year Intel fell on its sword, losing out with its 14nm+++ processors to AMD hitting its stride on 7nm with the new Zen 2 architecture and Ryzen 3000 series CPUs. AMD offred up the flagship Ryzen 9 3900X with 12C/24T for mainstream/high-end gamers/content creators at up to 4.6GHz which in today's standards is kick-freakin-ass.
Streaming Wars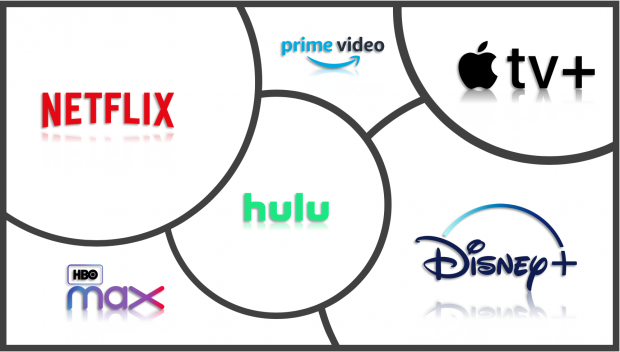 The streaming wars really heated up in 2019, with Netflix continuing to dominate the streaming world but the introduction of Disney+ in 2019 has changed things up. Disney own Pixar, LucasFilm, Marvel Studios, and a bunch of other properties in between giving them immense power for the continued streaming wars. The streaming wars will only grow stronger with the introduction of HBO Max and others in 2020 and beyond.
2020 (And Beyond)
It has been a wild 10 years of technology and I'm barely touching the surface of each year, only noting some of the biggest releases and game changers in the last decade. But the next decade, in both my personal and professional opinion is going to be the most important in human history.
It's not just consumer level technology like CPUs and GPUs, but rather quantum computing, AI (artificial intelligence), self-driving cars, health technology, 5G connectivity, and everything in between. I could write an article on that alone, but in consumer technology (which is what I'm focusing on here) is going to be super exciting in 2020 and beyond.
Xbox Series X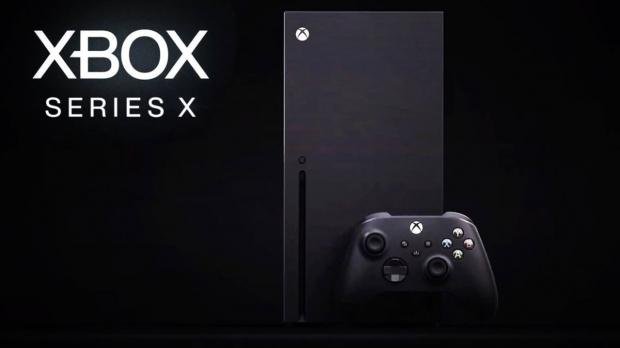 Microsoft will have what should be the most powerful console ever released with its Xbox Series X console in 2020, and should be the fastest of the next-gen consoles between the Xbox Series X and PlayStation 5. Microsoft (along with Sony) will be tapping a semi-custom SoC that will pack Zen 2 and Navi parts that will enable 4K 60FPS gaming, hardware ray tracing, and totally next-generation graphics and games. I seriously can't wait to see what these next-gen consoles can do.
PlayStation 5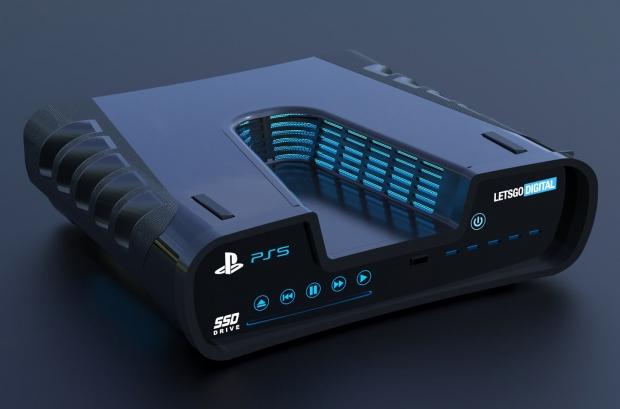 Sony was the first to announce and begin the hype train of its next-gen PlayStation 5 console, something that will also pack a semi-custom SoC from AMD in the form of a 7nm part combining Zen 2 and RDNA 2 technologies. Sony will be launching its next-gen PlayStation 5 console in November/December 2020, which to what I'm sure will be a LOT of fanfare.
Foldable Smartphones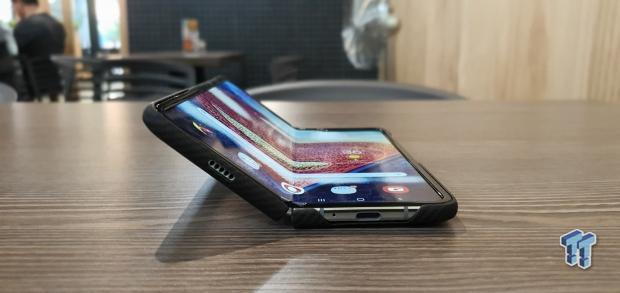 The foldable smartphone game is only beginning with Samsung's just-released Galaxy Fold and the Chinese exclusive in Huawei's own foldable smartphone in the Mate X. 2020 will see a bunch of new foldable smartphones released, and as they mature we should begin to see a merging of the smartphone/tablet markets in 2021 and beyond as foldable screen technology continues to improve.
5G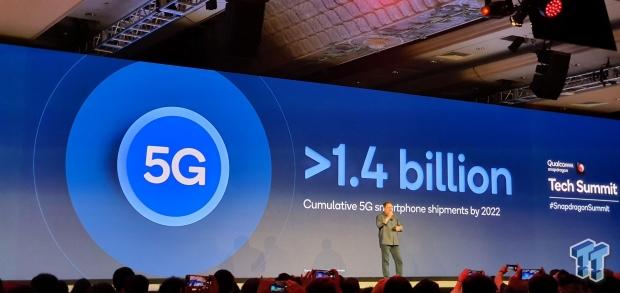 5G is also just beginning, with 2020 and beyond being the time when 5G really takes off and makes its way into 10s of millions of smartphones and then in 2021-2022, 100s of millions of smartphones. In the next 5 years we'll see 5G dominate so much that you won't be able to buy a smartphone without it, unless you go into the budget ranges of smartphones in 2025+.
NVIDIA Ampere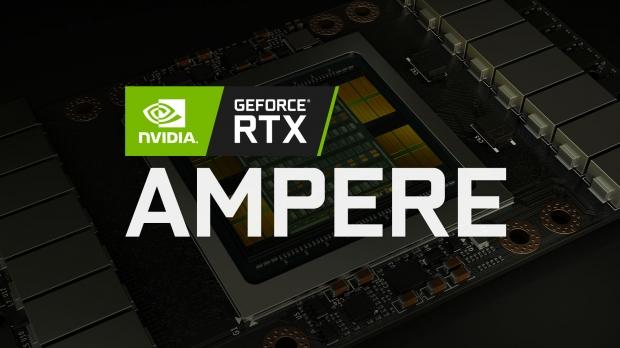 NVIDIA will unleash its next-gen Ampere GPU architecture and GeForce RTX 3000 series in 2020, and they should be faster than ever. Normal graphics performance should be still seeing NVIDIA as the GPU king, and I'm expecting some gigantic improvements in real-time ray tracing performance so we can finally see 4K 60FPS with RTX bells and whistles enabled.
AMD RDNA 2.0 / Navi 20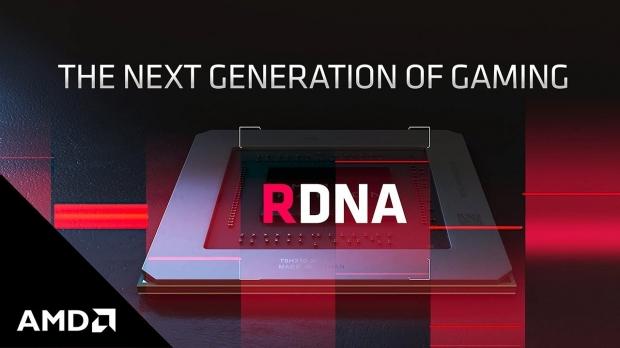 I think I'm just as excited over the unveiling of AMD's next-gen RDNA 2.0 technology, with the Navi 20 (or at least what it should arrive as) being a truly kick ass GPU. AMD has learned a lot since the release of its first-gen Navi and new RDNA architecture in the Radeon RX 5700 series, with the new RDNA 2.0-powered goodness making its way into next-gen consoles. PC gamers should be excited for a truly awesome all-Team Red PC in 2020.
AMD Ryzen 4000 Series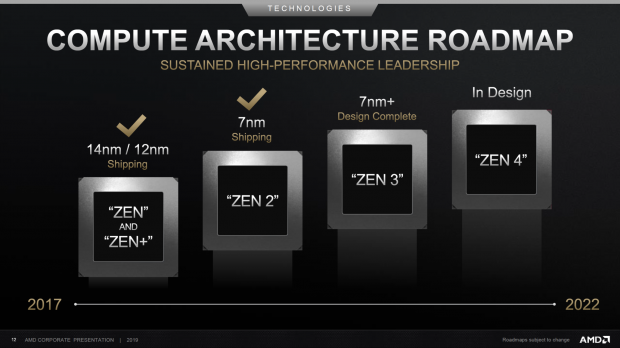 AMD is expected to win big with its Ryzen 4000 series in 2020, with some great IPC performance gains and I'm sure more cores and threads in the mainstream. We will also see some refreshes in new Ryzen Threadripper and EPYC processors, with AMD's winning streak to only continue through 2020 in the CPU division, too.
Intel Tiger Lake CPUs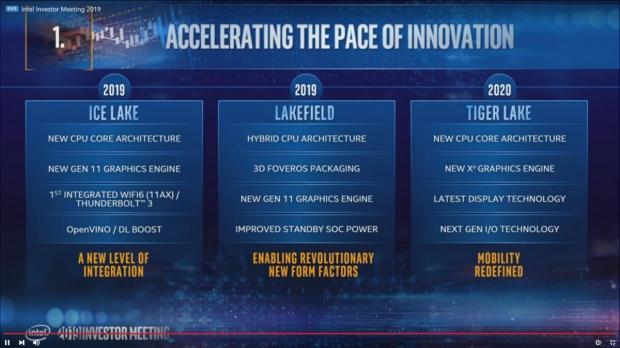 Intel will be introducing its new Tiger Lake CPUs in 2020 and will better compete against AMD's continued threat in the CPU space and the introduction of the Ryzen 4000 series processors in 2020. Tiger Lake will also pack some Xe GPU goodness, so we should expect some better integrated graphics performance and what should be our fir st real tease of the Xe GPU architecture before the dGPU launches later in 2020.
Intel Discrete Graphics Card (Xe)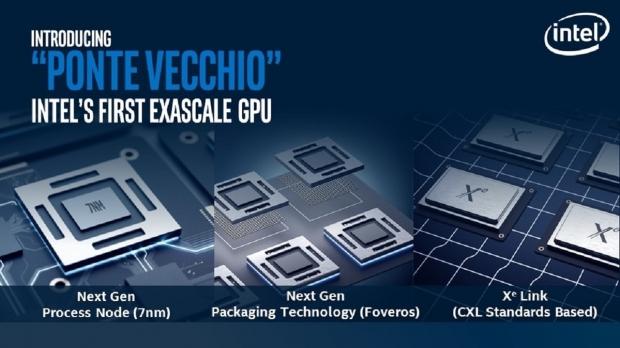 Intel is going to be entering the discrete graphics card business in 2020, and while at first it won't beat down the doors of NVIDIA and its dominant GeForce RTX series or AMD's new beginnings in the Navi GPU architecture -- it'll be one of the biggest tech releases of 2020. Intel entering the GPU space means we'll have a 3rd player -- something that hasn't happened since the Intel i740 (I actually loved that card, shout out to i740 owners who also played Trespasser at the time on it with AGP) or 3dfx (seriously, some of my best gaming/tech memories are with that card).
AI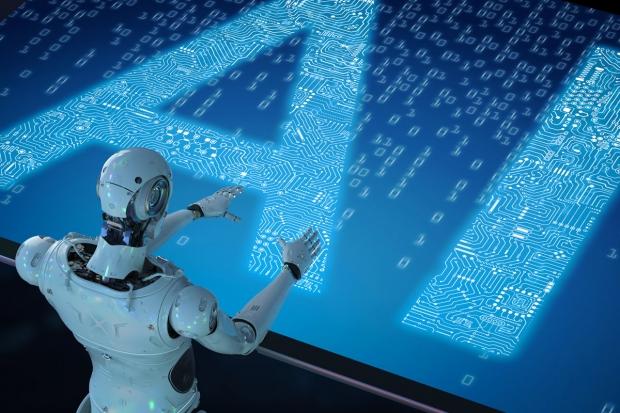 You thought I was going to finish this article without mentioning AI, didn't you? We all know artificial intelligence is littered throughout our lives, but I don't think (even most of us) really know just how much. It's not just "OK Google" and "Hey Siri" that is powered by AI, but countless other technologies and industries are being infiltrated (some good, some bad) by AI. We will only see AI totally take over (hopefully for the better) in the next decade.