TweakTown's Best Reviewed Audio Products of 2015
We take a look back at the best performing TweakTown reviewed products of 2015 across all audio platforms.
Published
7 minute read time
What's all this about, then?
In this wrap-up article, we'll take a look back at some of the best performing TweakTown audio reviews on 2015, we'll discuss products from a range of categories and explain again why they ranked so high.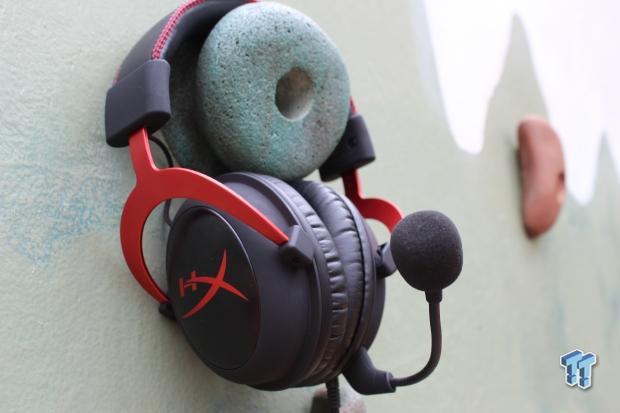 Not only should this piece give you an idea of some cool audio tech that came out in 2015, but it will also serve as a general guide for those looking for an audio type present for the upcoming holiday season. Read on to find out some of the best products I have reviewed in 2015 across the following categories:
Gaming headset

Budget headset

Audiophile headphone

In-ear audio

Gaming speaker

Bluetooth speaker
This write-up isn't a definitive guide of the only products you should look into purchasing, as I have completed a slew of awesome reviews throughout 2015, but this guide will help give you a little snapshot of some products that you should consider buying. If you're interested in checking out the whole list of reviews on each category, click the respective links below.
Gaming Headset - HyperX Cloud II
Often described in my reviews as the king of gaming headsets, Kingston has done an amazing job with its HyperX Cloud line. Releasing the Cloud, Cloud II and Cloud Core in a short timeframe, this brand is fairly new to the audio business and has hit the nail on the head each time thus far. The Cloud II shows another brilliantly balanced headset, further packaging in a lot of accessories.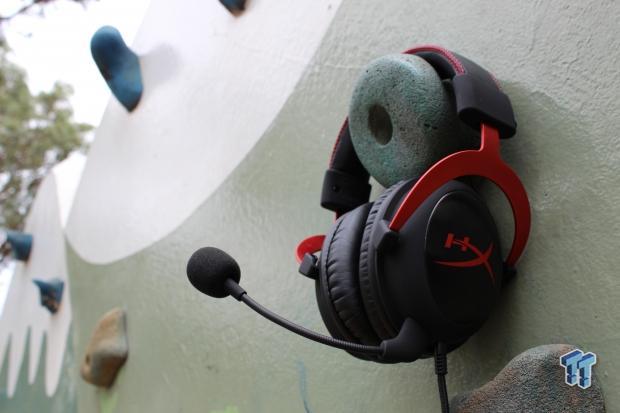 With the HyperX poster child headset coming packaged with swappable cloth earcups (leather standard), a tough and plush carry bag and a well-padded box, Kingston helps justify the price for its headset straight off the shelf. While the sound isn't amazing compared to audiophile standards, HyperX has done a great job with the price point it has been given here. This headset is more than suitable for competitive FPS gaming, movies, music or those looking to play casually. The bass is much more in tune than you come to expect from similarly-priced products and it's a tribute to the effort put into research and development by this technology giant.
The leather is quite comfortable, and the microphone sounds outstanding for the price. Issues may arise with the size of this product and especially the size of the pop filter on the microphone itself - new users will be annoyed by the black fluffy thing hanging in their peripheral vision. Either way, it's still one of the best gaming headsets of 2015, and every year before that.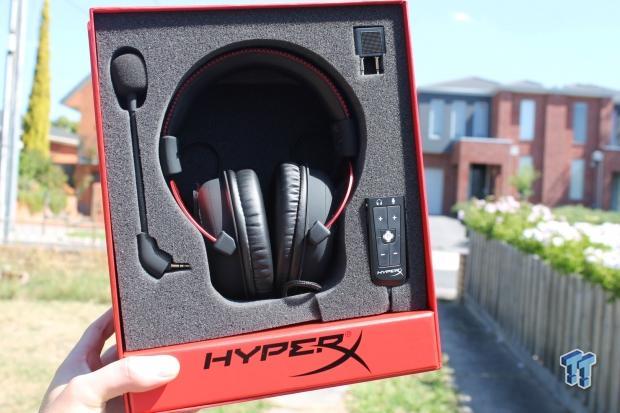 Budget headset - Patriot V360
A latecomer to TweakTown this year was the Patriot V360, being reviewed just a few weeks before the compilation of this write-up. While Patriot waited until past the halfway mark of 2015 to send out its new headset, it certainly came out of the blocks with both arms swinging. Patriot is another relative newcomer to the peripheral business, following other companies like Thermaltake, HyperX and more making the foray into the often turbulent world of mouse, keyboard, and headset technology.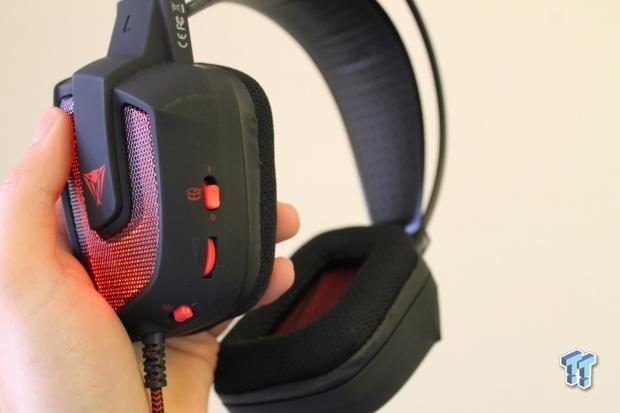 The Patriot V360 is priced quite low but don't let that be the first and final judgement of this brilliant product. For a budget gaming headset, the quality of construction is decent, and the flashy optional extras are exactly that, optional. Many cheaper headsets will try to win over fans by throwing a myriad of bright LEDs, a shiny plastic frame, and more junk - with Patriot paying tribute to the LED front itself; it does it quite well and with a classy twist. The LED lights don't light up the whole house at dusk, and they're easily shut off when you're not interested via a button on the headset.
The comfort provided is also something to behold for a headset of its price. Most competitors around this price range will provide you with a solid clamping product, in a bit to keep the light and flimsy headset perched atop your dome. The V360 provides an expanding bridge headband design that we all know and love, making it a dream to wear atop your noggin. The sound quality is nothing amazing but certainly better than most around its price range, with it also offering non-distorted bass - which is much better than many competitors.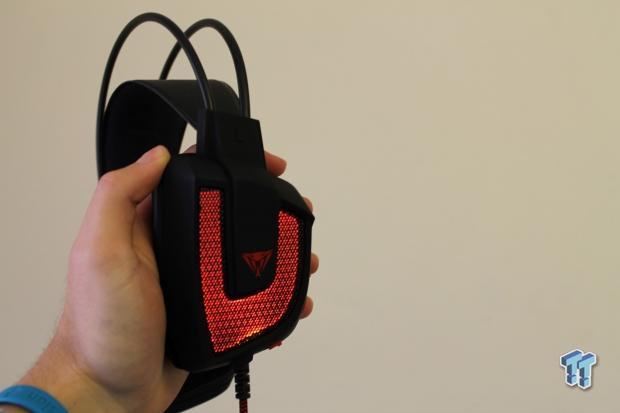 Audiophile headphone - Feenix Aria
There has been a massive push of late by the technologically advanced public to steer people away from general gaming headsets. You'll often see consumer forums and Facebook groups become filled with headset recommendation threads, often receiving a majority vote towards 'Save your money up, buy an audiophile headset and a microphone to attach to it.'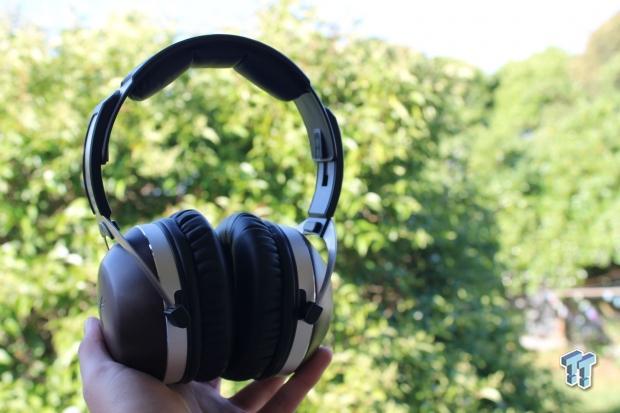 What's great about the Aria is that it is an audiophile headset, but it also comes with a clip-on microphone. Alongside this handy dual package, you get a proficiently padded box and an attention-to-detail design that shows Feenix cares about its research and development process.
While coming from a much smaller company than most others we have reviewed, the Feenix Aria still comes in at an acceptable price. Offering an interesting external earcup construction of wood, the Feenix Aria offers an 'industry staple' aluminum inner headband and leather earcups. The leather is soft and plush, as you would come to expect from a product of this stature, with the sound on offer being a well-balanced mixture, suitable for gaming, movies, and music alike.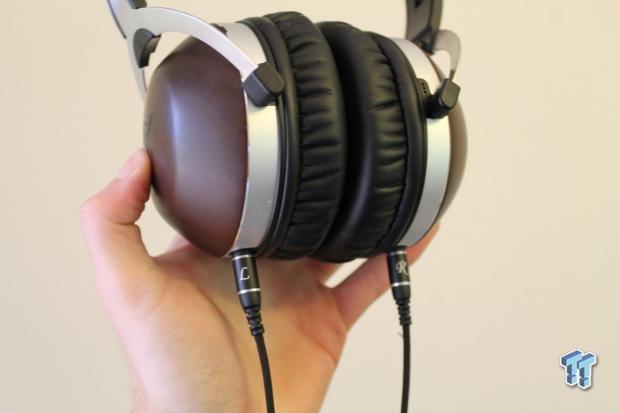 While the sound is a little bass heavy, this product is a great all-rounder. The added bass is going to impress anyone ascending to the audiophile domain or those who love to listen to hard hitting music, but true audiophiles may be disappointed at the punchy tuning.
In-ear audio - Roccat Aluma
I have been pushing for more in-ear reviews here at TweakTown, believing that these products are often overlooked by consumers and peripheral marketing teams alike. Across all reviews conducted in 2015 by myself for audio, it has become apparent that many of these brands are offering extremely similar packages and designs, with only the niggling issues creating differences between one from the other.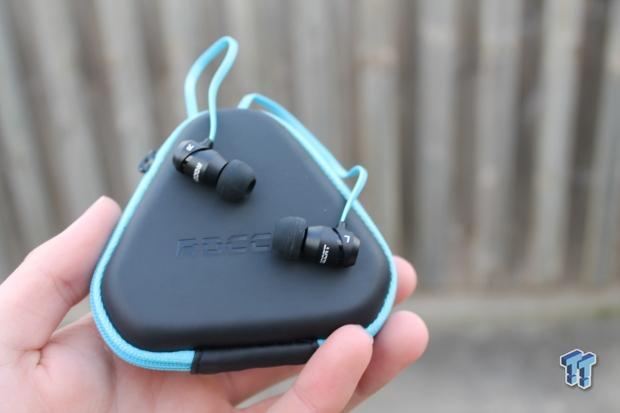 Ranked at the top is the Roccat Aluma, designed to be an upgrade of the Roccat Svya in-ear product. Featuring an aluminium frame, what won me over with the Aluma was the sheer amount of accessories on hand. Many companies have started to become scarce with packaging, whereas the Svya comes packed with different sized ear grommets, a soft yet externally-hard carry case, an aircraft adapter, and more.
It's not the cheapest on the market, but these gaming companies are all offering products around similar price ranges, meaning the extra few dollars can earn you a product from the cream of the crop - like this one. The comfort on this product is better than many, and the only real issue comes if you live in a colder climate - throwing on this product for the first time in the morning means you're able to feel the harsh cold contact of metal on your skin.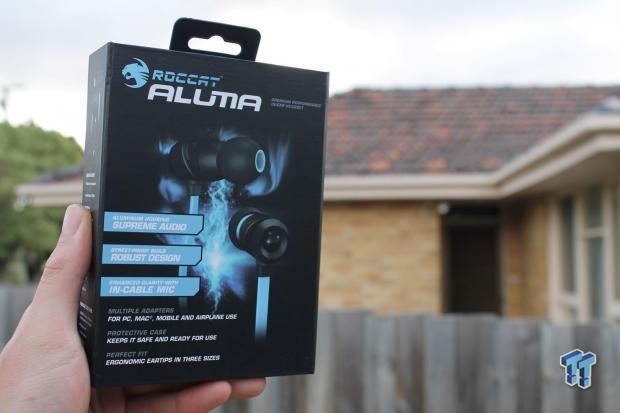 Gaming - Razer Leviathan
Becoming my personal speaker system of choice, Razer has jumped on the sound bar bandwagon, releasing its Leviathan sound bar and sub to the public recently. Packing a virtual surround-sound experience within the sound bar itself, Razer has created this gaming speaker with PC users and couch warriors both in mind. Packaged with adjustable feet and a subwoofer suitable for floor use, this versatile speaker is great for many uses.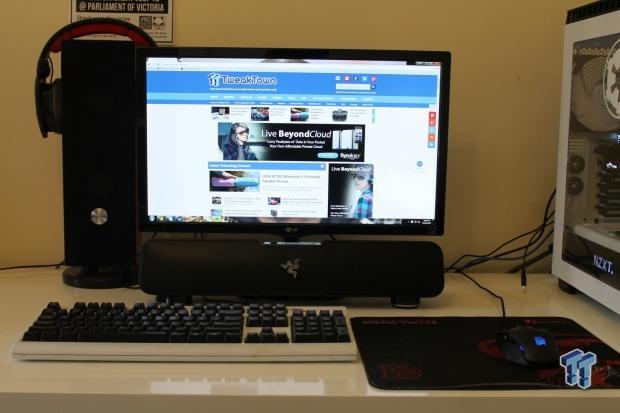 The virtual surround-sound is obviously created by wizards as it works quite well and the pre-set equalizer settings on the sound bar perform better than many other speakers I have ever used. Thanks to influence from portable speakers, this product also comes packed with a myriad of connection options including optical, AUX 3.5mm, and Bluetooth. These connection options are switched through on the sound bar itself, meaning I'm often able to switch between a 3.5mm PC connection or to Bluetooth for phone played music while doing housework or cooking food.
The subwoofer adds nicely to the audio experience, but those looking for something loud and booming will be disappointed. The product as a whole is constructed quite well and comes in a box that has an almost ludicrous amount of packaging. The included cables are plentiful in variety and length, with some extra adjustable feet being another nice touch. If you're looking for a well-rounded product that's a little different from your normal 2.1 or 5.1 computer speaker setups, the Razer Leviathan is worth looking into for sure.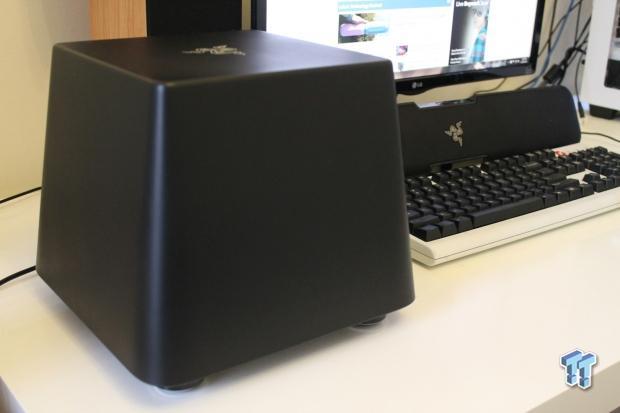 Bluetooth - Sound Blaster ROAR 2
The Roar 2 is somewhat of a 'you get what you pay for' item. While it has ranked very highly in our 2015 review series of Bluetooth products, it's important to keep in mind that this product is at the upper-end of portable Bluetooth options in features and price. Featuring an optional extremely well-made wetsuit type material carry pouch, this solid and heavy product provides premium Bluetooth audio and a ton of extras.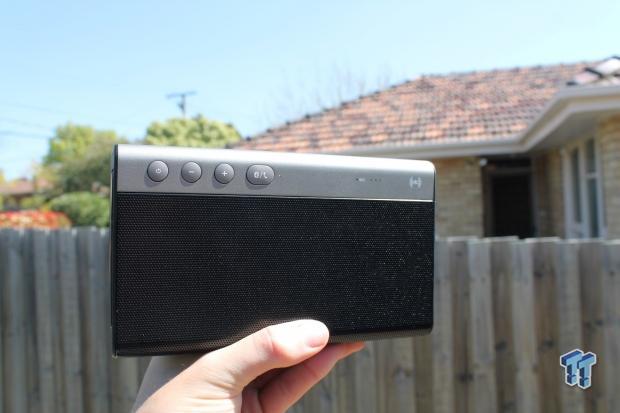 Although not overly useful for the general population, Creative Sound Blaster has thrown a voice recording system into this product, in addition to including Bluetooth, USB, and the industry-standard AUX 3.5mm connector. All features aside, what often ranks these types of product is the category of sound quality, more specifically, bass. There are many Bluetooth audio speakers on the market that will be covered in a plethora of marketing jargon based on 'boosted bass' and 'tweaked drivers', with them ending up offering a distorted and overdriven experience. The Roar 2 not only has a 'Tera Bass' option to turn up and down what it has on offer, but the engineers at Creative did a great job in ensuring that the Roar 2 doesn't bite off more than it can chew, sounding great from 0 - 100% volume.
The Roar 2 does have its pitfalls, as every product must. There's the issue that it's almost as heavy as a standard house brick, alongside the fact that it's not waterproof, shockproof or covered with a non-slip rubber coating, as with many other Bluetooth speakers. This means that the Roar 2 is best suited for indoor and some 'tame' outdoor use. I've had no issue taking it across Australia on business trips (for use in hotel rooms) or outside for the occasional Aussie BBQ, but I'd steer away from taking it on sand and dirt or in the rain as there's plenty of exposed ports to get dirty and to capture water.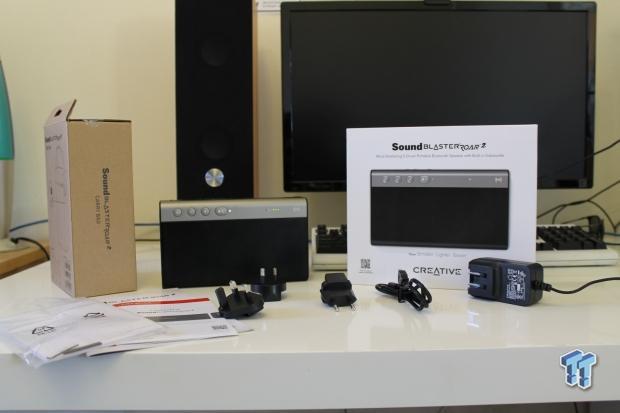 PRICING: You can find products similar to this one for sale below.

United States: Find other tech and computer products like this over at Amazon.com

United Kingdom: Find other tech and computer products like this over at Amazon.co.uk

Australia: Find other tech and computer products like this over at Amazon.com.au

Canada: Find other tech and computer products like this over at Amazon.ca

Deutschland: Finde andere Technik- und Computerprodukte wie dieses auf Amazon.de
We openly invite the companies who provide us with review samples / who are mentioned or discussed to express their opinion. If any company representative wishes to respond, we will publish the response here. Please contact us if you wish to respond.