An introduction & what to expect
Just like the Phoenix
Modding and PC DIY was seemingly unstoppable five or more years ago with companies like Cooler Master, Antec and Thermaltake leading the chassis charge - seeing enthusiasts worldwide spend a little extra time in on the weekends managing their cables, tweaking their water-cooling systems and some were crazy enough to start cutting holes in and painting their cases.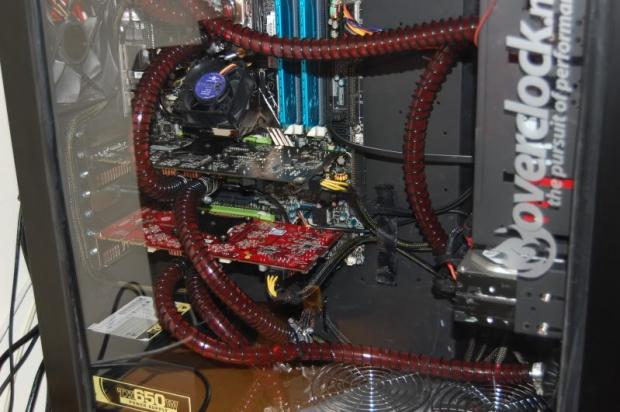 This trend died off in recent times, replaced by company pre-built systems, laptops, smartphones and tablets, all-in-one PCs and smaller builds - whether that's good or bad we'll let you decide. However, there's been a resurgence of the modding movement - seeing a few big players globally produce some absolutely jaw-dropping systems. This article will cover one or two modders from different parts of the world, a couple of their projects and some of the companies backing them fully.
We will link all modders' social media and label their respective sponsors - if you like what you see I urge you to let them know!
Stuart Tonks
First cab off the rank is Stuart Tonks from GGF LAN Party. Besides helping conduct a modding seminar in Victoria, Australia coming up on June 30th, Tonks has been a busy modding man.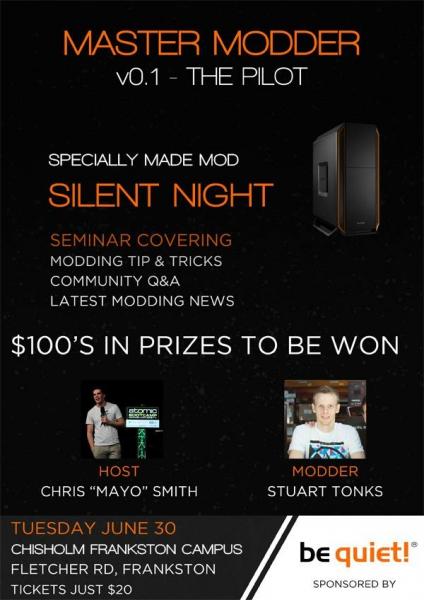 Recently, he has hit the global scale thanks to the Thermaltake CaseMOD competition where he created a dual-Intel Xeon Thermaltake Core X9 build, complete with SLI watercooled graphics and a 1080p touchscreen all mounted within the massive case.
- Project XX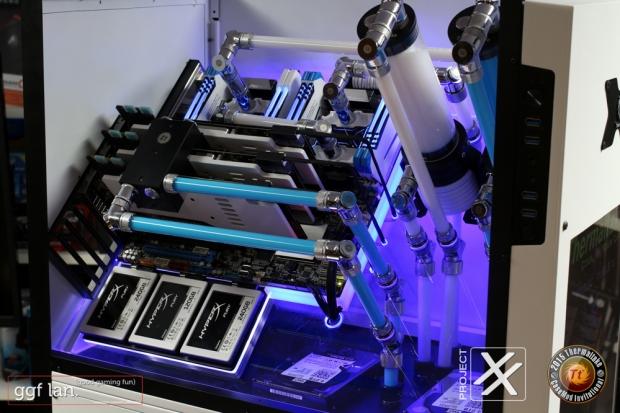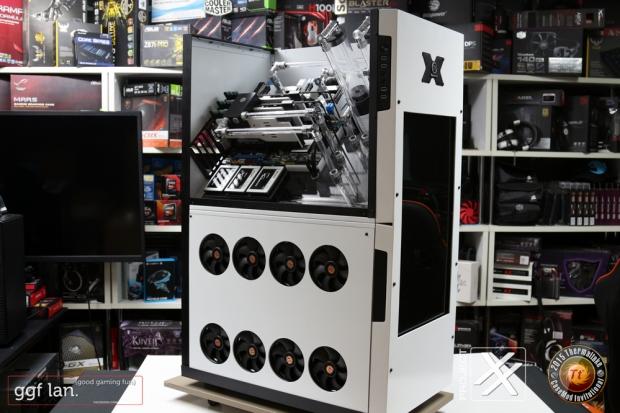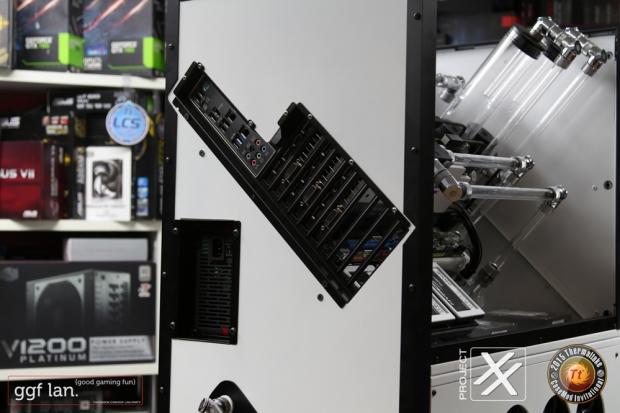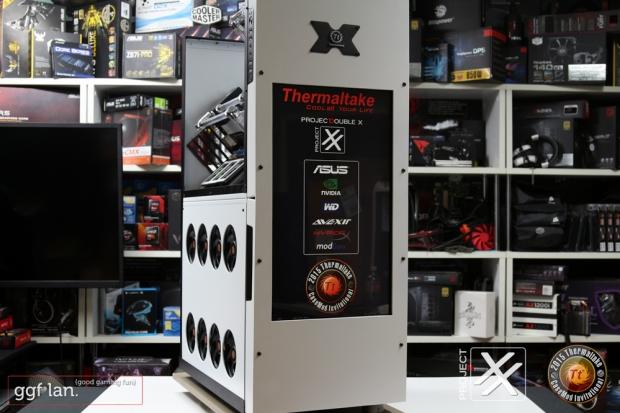 Components:
CPU/s - 2x Intel Xeon e5-2667s
Motherboard - ASUS Z9PE-D8 WS
Memory - 64GB Avexir Raiden
GPUs - 3x ASUS NVIDIA STRIX GTX 980's
SSDs - 3x Kingston HyperX
Storage (HDDs) 3 or 2 Western Digital 4TB Blacks
Power Supply - Thermaltake Toughpower Grand 1200W Platinum
Fans - Thermaltake Riing Fans x22
Water Cooling
Pacific VGA Bridge Triple x1
Pacific V-GTX Block - STRIX - 980 x3
Thermaltake Pacific W2 CPU Water Block x2
Thermaltake Pacific PT40-D5 Silent Kit Reservoir/Pump Combo x2
Thermaltake Pacific P1 Black D5 Pump w/ Silent Kit x2
Thermaltake Hard tubes 500mm x10
Fittings
Thermaltake Pacific G1/4 Stop Plug w/ O-Ring - Chrome x10
Thermaltake Pacific G1/4 45 & 90 Degree Adapter - Chrome x10
Thermaltake Pacific G1/4 90 Degree Adapter - Chrome x10
Thermaltake Pacific G1/4 Y Adapter - Chrome x10
Thermaltake Pacific G1/4 Female to Male 20mm Extender - Chrome x6
Thermaltake Pacific G1/4 Female to Male 30mm Extender - Chrome x4
Thermaltake Pacific G1/4 Hard Tube 16mm x30
Radiators
Thermaltake Pacific RL480 x4
Check out the build log here.
Quiet and determined from Thailand
Suchao Prowphong
The creator of the ThermalTHOR hammer has resurfaced onto the global scale in the same form of Stuart Tonks, being the Thermaltake CaseMOD competition. This modder seemingly lacks some promotion aspects and maybe this is due to him keeping to himself, however, the projects are certainly nothing to be shy about.
Described to me as breaking ground in global mod design by Thermaltake AU marketing manager Jeremy Tate, Prowphong has produced some wonderful projects to date.
- The ThermalTHOR hammer
Based on a Thermaltake Armor A30 chassis, the massive movie nut Prowphong decided to turn this into a gamers version of Thor's hammer. Take a look below at the amazing build as a whole.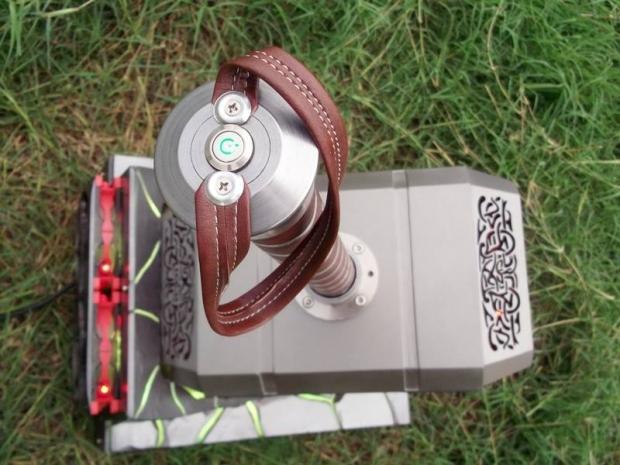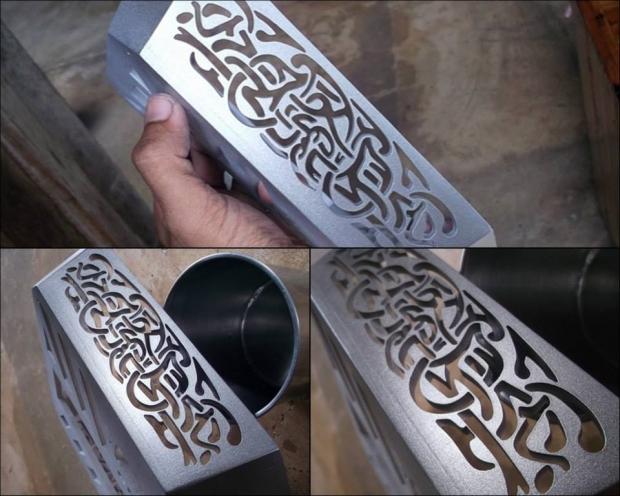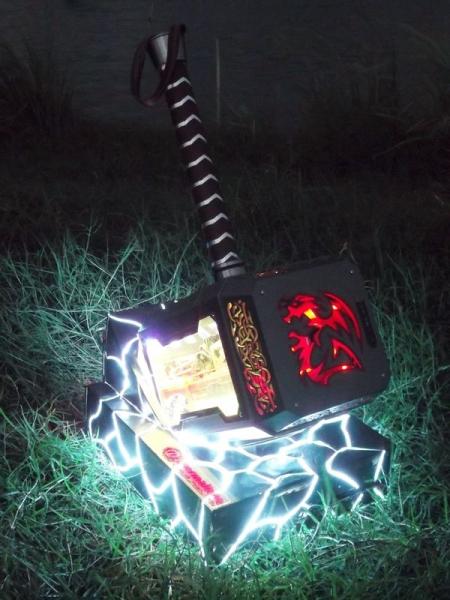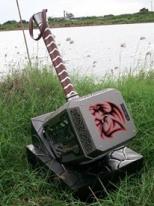 You can view the full album of images here.
- Core X 2 Furious
Another nod towards the movie buffs is Prowphong's Thermaltake CaseMOD entry - Core X 2 Furios. Set as a tribute to Paul Walker and his role in the Fast and Furious series, Prowphong kicked off his build log with the wise words - "I urge all people lucky. And love what you do."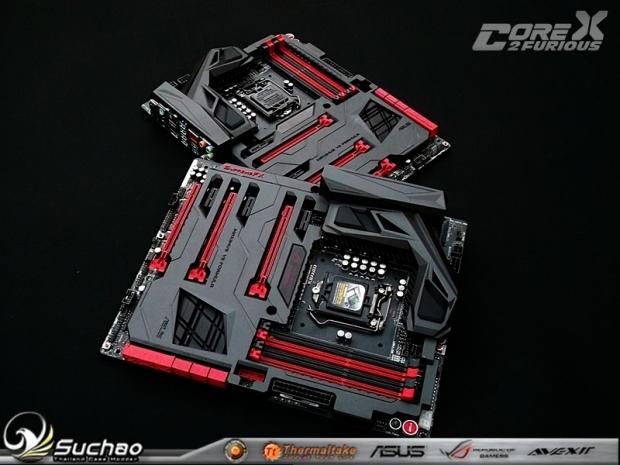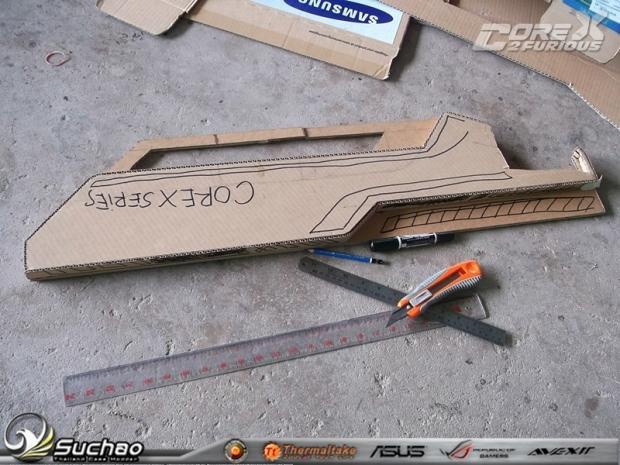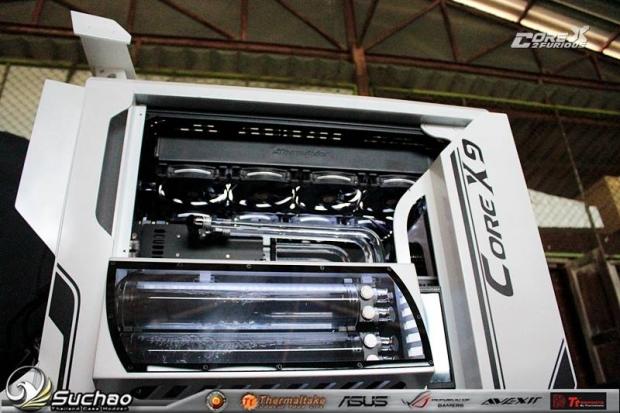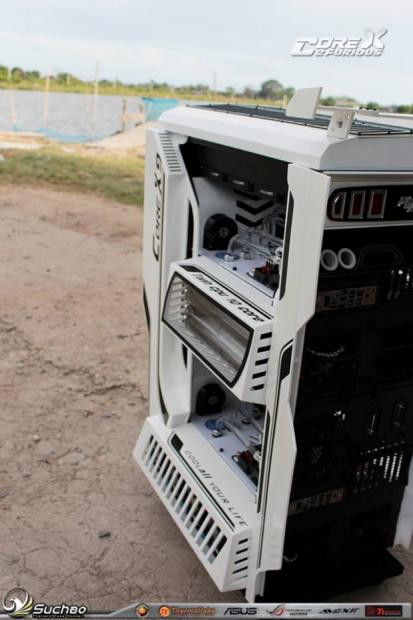 Components:
Hardware
Case - Thermaltake Core X9 X2
CPU - Intel Core i5-4670K
CPU - Intel Core i7-4770K
Motherboard - ASUS MAXIMUS VII FORMULA X2
Memory - AVEXIR CORE SERIES 8GB 1600MHz Kit - WHITE LIGHT X4
Graphic Card - ASUS GTX 970 STRIX 4GB DDR5 X2
Harddisk Drive - 2TB X2
Solid State Drive - 256 X2
Power Supply - Thermaltake Toughpower Grand 850W Platinum X2
Fans - Thermaltake Riing Fans x30
Fan Controller - Tt commander FT X2
Fan Hub - Commander FX 10 Port X4
Cooling
All Component water cooling system by Thermaltake LCS.
The passion of France
Mathieu Delsuc from Math Military Modding
Delsuc is not new to world-class builds, seeing many projects covered on TweakTown under his Math Military Modding alias.
This French modder is responsible for some incredible build projects such as the real carbon fibre tubed 'Carbon Luxury' build, a scratch built ASUS Strix project and yet another Thermaltake Core X9 build.
- Carbon Luxury
No stranger to carbon fibre, Delsuc has set about incorporating this lightweight and strong material into the chassis support, compared to his previous efforts using carbon fibre tubing as for the water cooling system. Teaming up with Kingston HyperX and InWin to produce this fantastic sleek and minimalistic design, there is certainly no shortage of RAM here.
Currently unfinished, it was decided that this case deserved the main spotlight due to it's difference in design and Delsuc's ability to produce a completely new concept from the rest in the form of the carbon fibre frame.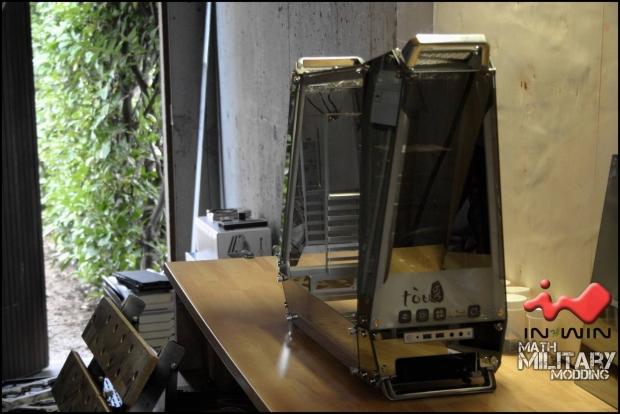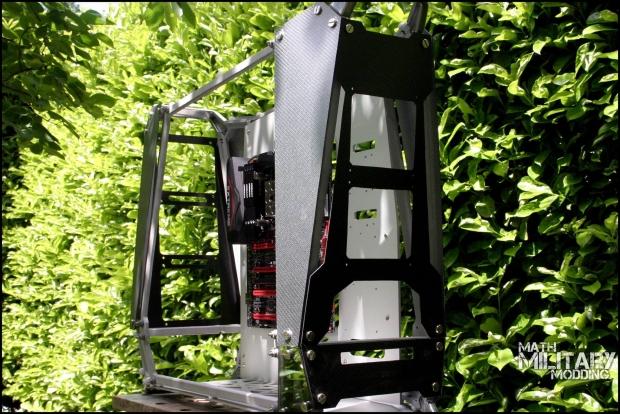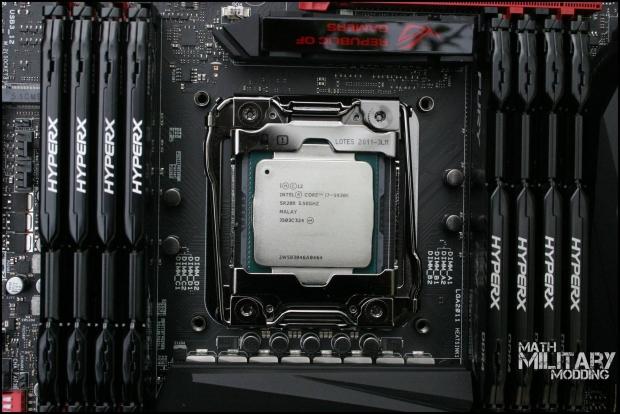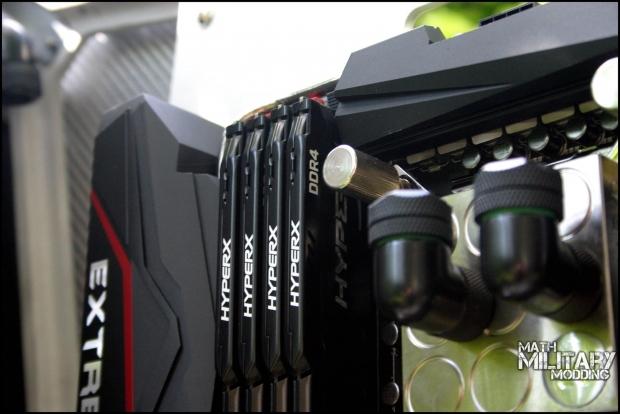 Components:
Motherboard: GIGABYTE X99 gaming G1 WIFI
CPU: Intel Core I7 5930K
Ram: 32go Avexir DDR4 Blitz 1.1 2400mhz
Graphics card: TRI-SLI ASUS GTX970 Strix
Power Supply: Thermaltake Toughpower Grand 850W Platinum (Fully Modular)
Waterblock CPU: Thermaltake Pacific W2
Waterblock GPU: 3x Thermaltake Pacific Strix block for 970 Strix
Pump: 2x Pacific P1 Black D5 Pump w/ Silent Kit
Radiator: 2x Pacific RL360 Radiator aluminium
Fan: full Riing 12
Tank: 2x Pacific T22 Reservoir
Rigid tubing with PETG tube 16/13
More images here.
- Scratch built ASUS Strix
Described on his Facebook page as the result of seven months of hard work, Delsuc also pointed out the crucial fact that all water cooling tubes in this project were made out of real carbon fibre.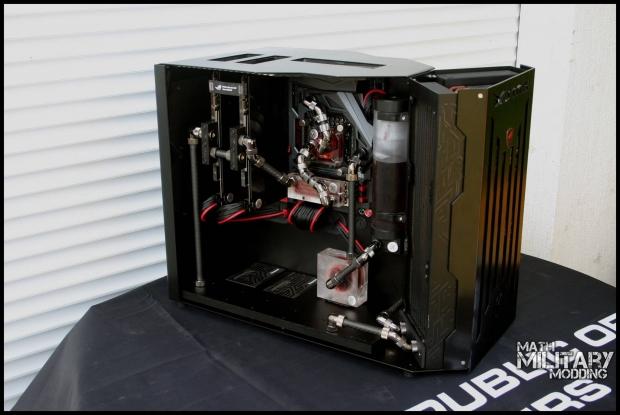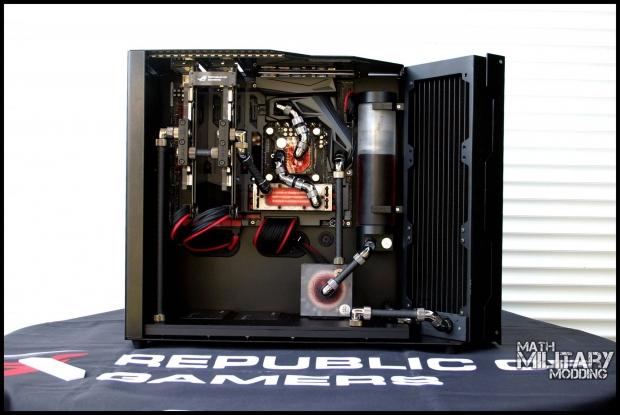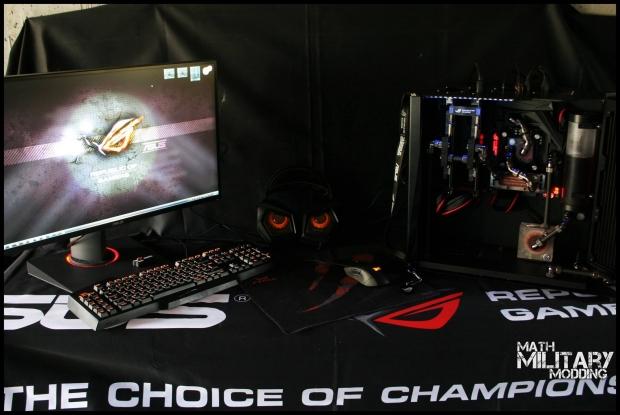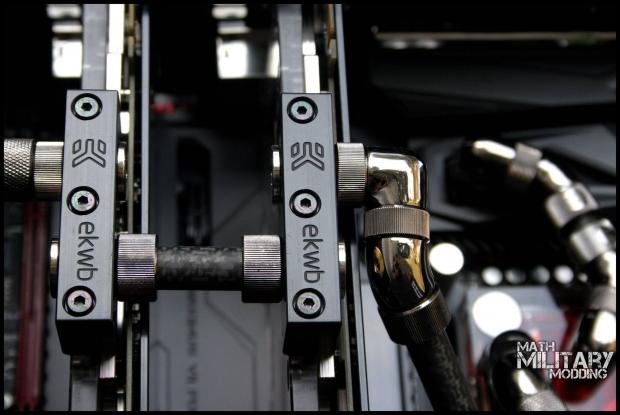 Components:
Motherboard: ASUS Maximus VII Formula
CPU: I7 4790K
Ram: Kit 16GB (4x4gb) HyperX 2400mhz cas11
Graphics Card: SLI ASUS GTX970 Strix OC 4go
Power supply: Seasonic Platinum 1200w
Ventilation: Full Noctua NF-F12 PWM PPC
SSD: RAID0 of HyperX 3K 120gb + 1 vélociraptor 1To
Watercooling:
Waterblock CPU: EK Supremacy EVO
Waterblock GPU: EK-FC970 GTX Strix - Nickel + backplate
Radiator: 2 EKWB 360 PE
res: 1x EK X3-250
pump: D5+top acetal EK
Materials used:
Aluminium
PVC
The land of the free and Conclusion
Nick 'The Mad Modder' Blackwell
Don't be put off by his profile picture (below), Blackwell isn't quite as crazy as he seems. Claiming a gigantic 19 years of modding experience, this father of modding hails from Texas and is the founder of Dirty South PC Mods, boasting over 1,000 group members on Facebook.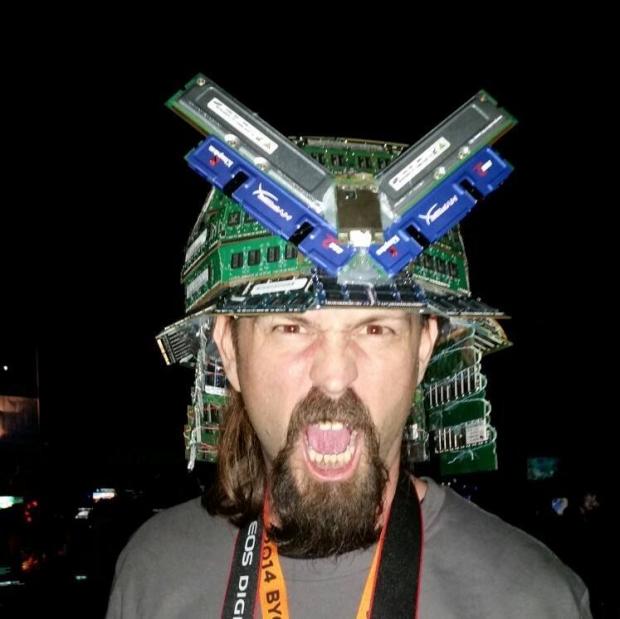 His latest project is yet another Thermaltake CaseMOD build. This daytime tax professional and night time modding mastermind has produced what he calls 'Spy vs. Spy' and is sponsored by someone a little different - a wheel and axle company called Camco.
- Spy vs. Spy
With a massive watercooling loop in mind, Blackwell kicked off his build log with the idea that he aims to "put two complete systems in here all cooled with one large liquid cooling system," setting out to produce a "simple yet meaningful" build.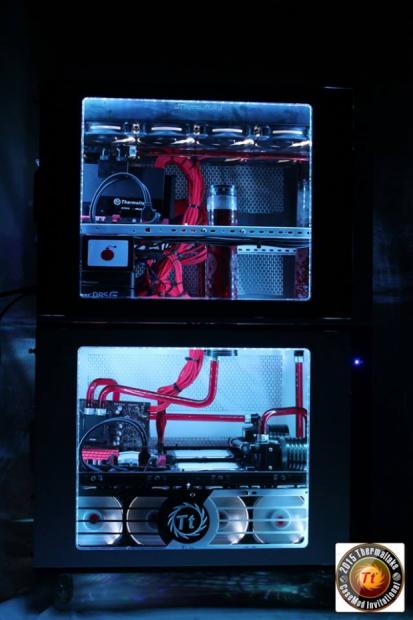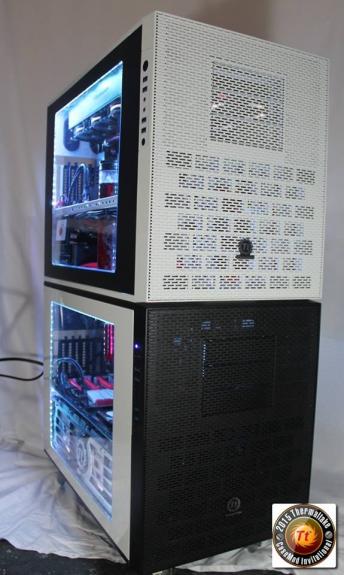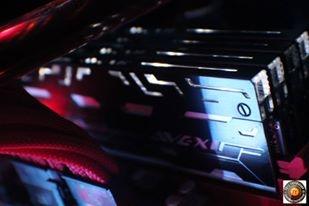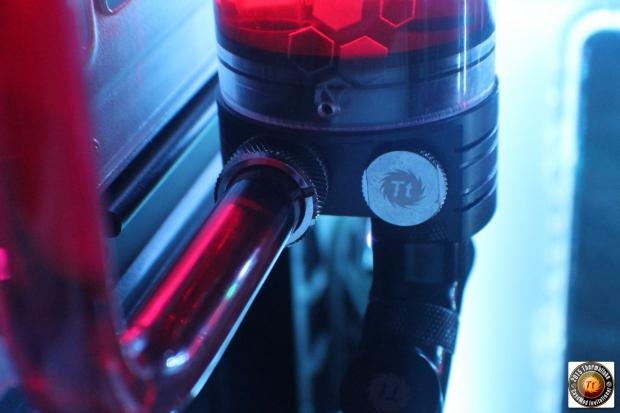 Components:
Case - Thermaltake Core X9 x 2
Motherboard - EVGA Z97 FTW (Gaming System), EVGA Z97 FTW (Server)
CPU - Intel i5 4670K (Gaming), Intel G3258 (Server)
Ram - 4 x 4Gb G.Skill Ripjaws (8Gb per system)
PSU - 1 x 550w DPS G Modular PSU, 1 x 750w DPS G Modular PSU
GPU - 2 x ASUS Strix GTX 970
SSD - 2 x 240 Gb Crucial M500 240Gb
HDD - 4 x 500 Gb in Raid 0
CPU Block - Pacific W1 x 2
GPU Block - Pacific Strix Water block x 2
Radiator - Pacific RL 480 x 4
Pump - Pacific P1 D5 Pump /w Silent Kit x 2
Reservoir - Pacific T33 x 3
Cables - Custom Sleeved Cables Sleeving supplies courtesy of Sanctum Sleeving
LEDs - BSMods 5050 RGB LED 16.5ft Strip /w wireless remote.
Wrap it up
As you've just read, there's a massive move from experts and companies alike to push modding back into the mainstream. We've seen watercooling come back in force, a multitude of new modders emerge into the market like Stuart Tonks and the social media led rejuvenation of old school modders like Nick Blackwell from USA.

Love it or hate it, modding is the 'big thing' in the PC DIY market at this stage - will it collapse again for a resurgence of mini systems and all-in-one units? Only time will tell.