An introduction and What to expect
Marketing is a powerful tool
How often do you see magazine advertisements, forum banners and YouTube ads from peripheral companies claiming that their new 8,600 DPI mouse will help you 'pwn the noobs' and increase your gaming 10-fold with pinpoint precision? How often are you told that the fancy LED's and 900 programmable macros are going to help you win that local LAN tournament that you're attending with your mates?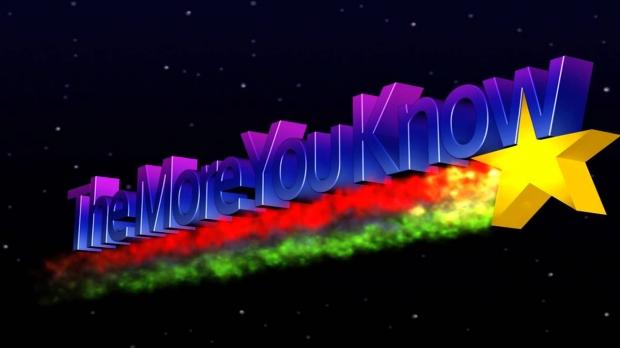 There's a ton of marketing out there that is simply just hype, so I decided to write this article in order to go over a few gaming accessories and features that I feel are commonly overlooked by gamers. I'm in no way saying that a mouse with lots of macros and DPI is a bad thing, but I'm saying that you don't necessarily have to use it. Your car can travel up to 160 mph, does that mean you drive 160 mph all the time? Probably not, or at least you shouldn't.
Over my years working in the peripheral industry as part of a marketing team, I have seen my fair share of advertising campaigns and tried out a wide variety of products myself as a competitive gamer. I'm hoping that through this article and added knowledge of one certain professional gamer, I can help you become a better player - or at least a little more informed.
Some basic gear knowledge
What's going on here?
Throughout this part of the article, I'll go over some of the basic accessories I feel are either mandatory (in my eyes), or at least helpful to your gaming experience. These different tips and advice comes from years of me playing around with gaming technology, dabbling in various gaming titles, and testing plenty of different gaming peripherals.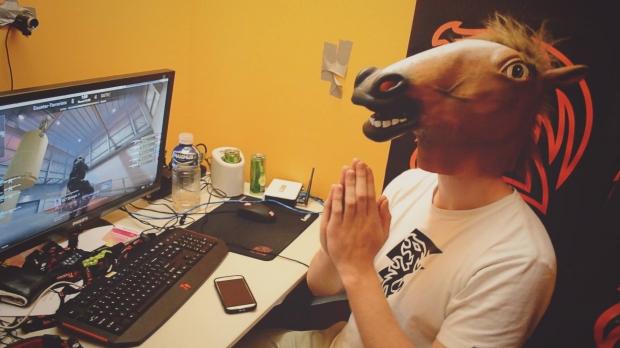 Please don't 'take my word as gospel' - I urge you to read on, take consideration, and figure out what suits you best.
Mechanical keyboards
Will they thrust you into Grand Masters on the Starcraft II Korean server? No. Will they instantly enable you to type at 120 WPM? No. But they will most certainly improve your computer using experience and quite possibly help with some quick weapon, control group or hotkey selections.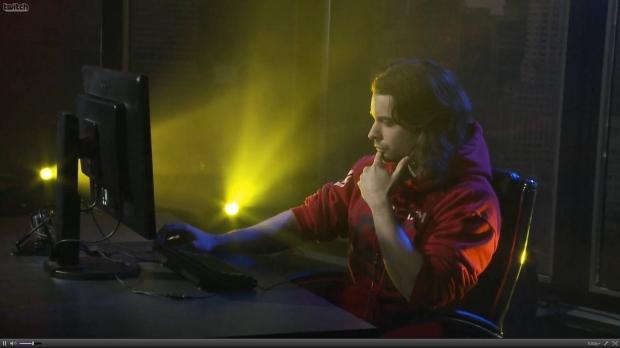 For those of you 'in the know' or whom have experienced mechanical keyboards already, you're likely thinking that I'm a bit of an idiot? "Why wouldn't you have a mechanical board, that's obvious?" However, for those who are used to occasional gaming, don't extensively browse forums, never actively search for reviews and are considered a 'casual gamer', they have likely never used, or sometimes even heard of, mechanical keyboards.
Unfortunately, it's hard to convince someone to go down this route until they're actually tried one for themselves. Alongside being slightly noisier than a membrane offering, they are also more expensive straight off the self.
Although more expensive and louder, I would never go back to using a membrane keyboard myself, unless I was forced by my current situation. The feel of a mechanical is simply too good. Not only do the keys spring back up quicker when you're spamming control groups in Starcraft II, they also feel much more responsive when making quick and precise movement tweaks in CS:GO or mashing your ultimate ability in Dota 2.
If you're unsure exactly what a mechanical keyboard is and how it works, I suggest you check out this quick guide.
I reached out to professional Starcraft II player Jared "PiG" Krensel for his insight on keyboards in general, with his statement ringing true in my eyes: "The main thing is no-one seeks to educate people on the real strengths of mechanical keyboards and different design bonuses. Instead people opt to market obvious features that stand out like backlighting and macro keys. I think more companies should really highlight that it doesn't just help your gaming but also for people working on PCs it's much easier. With the right marketing a huge market around business purchases could open up."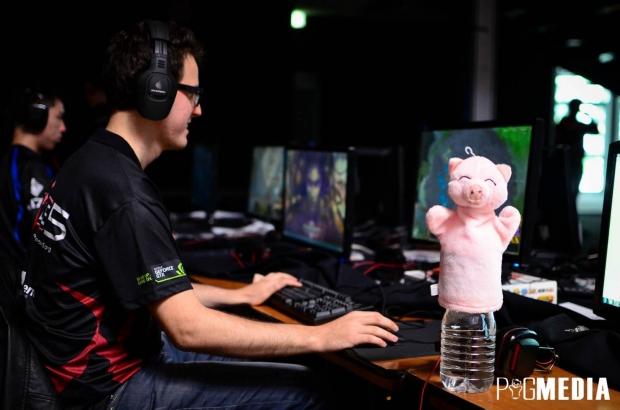 120Hz+ monitor
"But your eyes can't see past 30FPS!" Wrong. I'll admit that I'm a rather stingy computer user - I'm competitive by nature and eSports and competitive gaming is what I'm based around. This means that I run the bare minimum components needed to get me a stable 150 fps and don't upgrade hardware unless it's needed.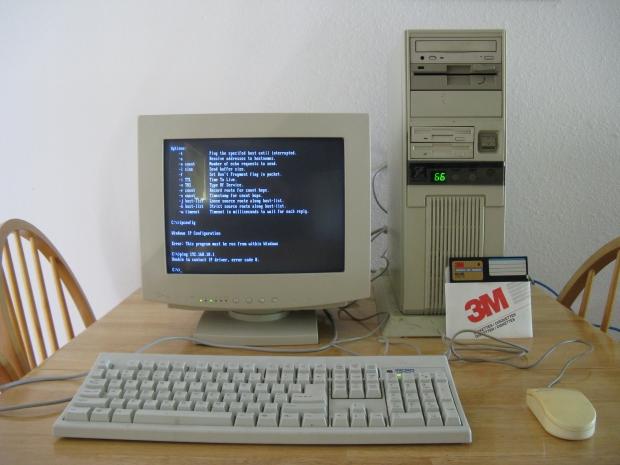 When I finally gave in to the hype and took home my own BenQ XL2410T monitor, I was simply blown away. As long as your PC can hold a good and steady amount of frames in your game of choice, everything is ridiculously smooth and feels much more connected to you.
There were some times where I would alt-tab in and out of CS 1.6 or CS:S and my 120Hz function would stop, and when this happens, you legitimately think that something is wrong with your PC - it feels that choppy and horrific. I could simply not go back to a 60Hz monitor after experiencing this beautiful image smoothness. Don't get me started on internet cafe competitions, seeing all competitors bleed their eyes out trying to get used to 60Hz monitors again.
Once again, a 120Hz or 144Hz monitor (or one also with NVIDIA G-Sync also enabled) isn't going to thrust you into Global Elite ranking in CS:GO, but your game is going to feel much smoother. Watch out for sensitivity issues, as 120hz generally will make your mouse feel like it's running at a higher sensitivity at first.
An actual mouse pad
Obviously to some, but not to others. In order for you to build proper muscle memory, you need a similar surface every time you game. I know a lot of people from back in my BYOPC LAN days who would never use a mouse pad - not at home, not at LANs, and not at their friend's house.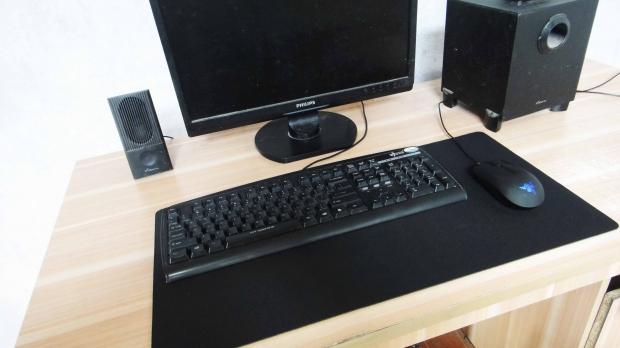 Not only will this cheap accessory help preserve the life of your mouse feet and table, it will feel more comfortable and ensure that your optical or laser sensor works on multiple surfaces.
Muscle memory is an important tool, meaning your precision in various games will be more accurate, and you'll continue to improve over years to come. To help increase this development, it's also suggested that you always keep a similar mouse and pad design as much as possible, meaning there is less for your body to re-learn. For an average of $15 from stores, it's certainly worth getting a mouse pad for yourself.
A mouse that suits your hand and playing style
Lets throw DPI, macros and LEDs out the window for now - what really matters when choosing a mouse? How it feels! If you're like most gamers reading this website, you're probably spending 10+ hours per week using your PC, why wouldn't you get something that feels great?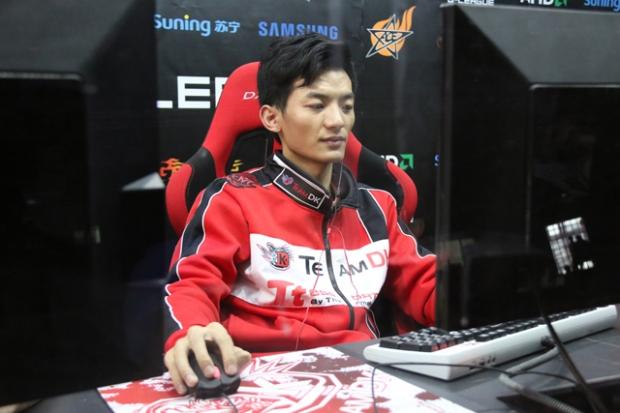 There are a few different grip styles involved with mice, however, two are most commonly seen - the claw grip and the palm grip. What mouse you choose most certainly depends on your hand size, alongside how you expect to hold the actual device itself. If you're unsure which one is for you, check out this explanation.
If you're more of a palm player with large hands (as am I), expect to be buying high-humped mice, with simple designs and a large structure - personally I'm using the Tt eSPORTS Saphira mouse and was a previous fan of the old Logitech MX518 and G5.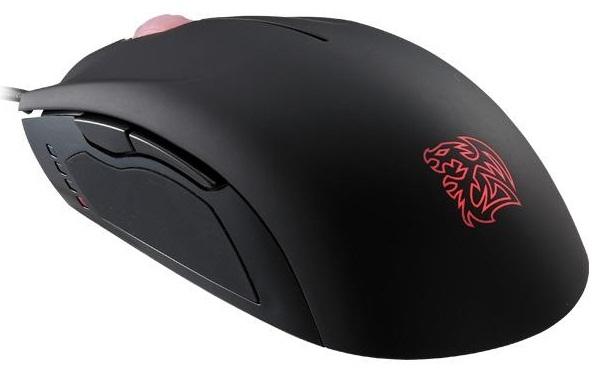 If you've got more of a fingertip style grip and smaller hands, something like Razer's DeathAdder or the SteelSeries Kinzu may suit you perfectly.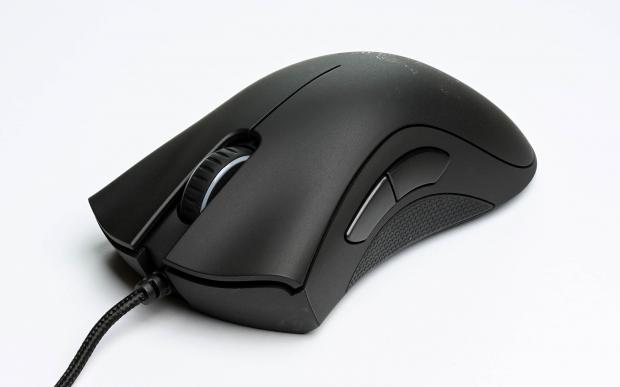 Marketing gimmicks are everywhere
Roll up, roll up
In this third and final section of the article, I'm going to go over various marketing hype and what I feel are public misconceptions when it comes to gaming peripherals. All of what I'm going to say here is coming from my own personal experience and may not suit you personally, however, I hope you will at least take away parts of what I have to say and apply it to your current situation.
Mice
I touched on this previously in the article, but now it's time to expand.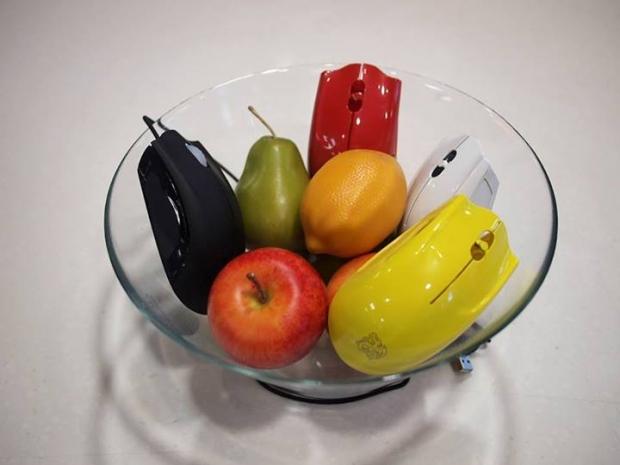 Taking a look at numerous professional CS 1.6 gamers, their settings and peripherals of choice, one of the first things you'll notice is that fact that most of these players don't exceed 400 DPI and 500Hz.
There are many mice released on the market that brag its 6,800 DPI will provide you with 'precision' in all games. However, when your sensitivity is that high, any minute movement is going to see your crosshair or cursor soar across the screen. Lower sensitivity gives you more precise control and therefore advanced precision. Sure, it will feel weird at first, but it's honestly worth it in the long-run for the best accuracy.
You'll find that players who need extremely quick 'flicking' movements to be completed with their mice will be running DPI levels more around the 1200 mark, with Starcraft II players being the first that come to mind. But if you're an FPS fanatic, the highest most commonly seen sensitivity settings are those of people like Patrik "f0rest" Lindberg with 400 DPI and 3.5 in-game sensitivity.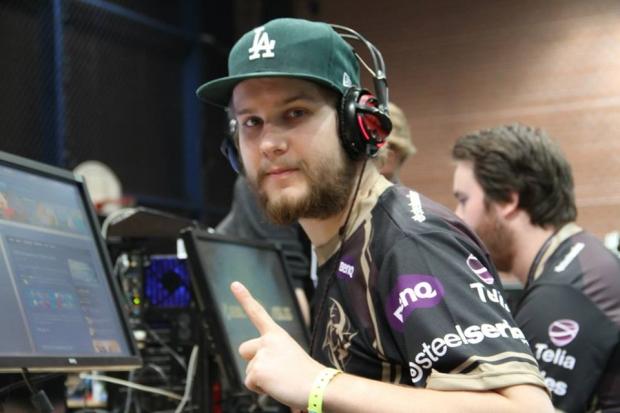 As for Windows sensitivity settings, there's some rumors out there that anything besides 6/11 (the sixth notch in your control panels' mouse settings) will cause some funny acceleration issues with the mouse. Now there's certainly a lot more to go over, however, here is just a small insight and something for you to think about when choosing your weapon of choice.
Macros
There are some games where macro buttons and keys will come into play (World of Warcraft, for example), whereas I generally feel they are overplayed for the common consumer. As seen with quite a lot of peripheral marketing, users are led to believe that Starcraft II players are heavy macro users.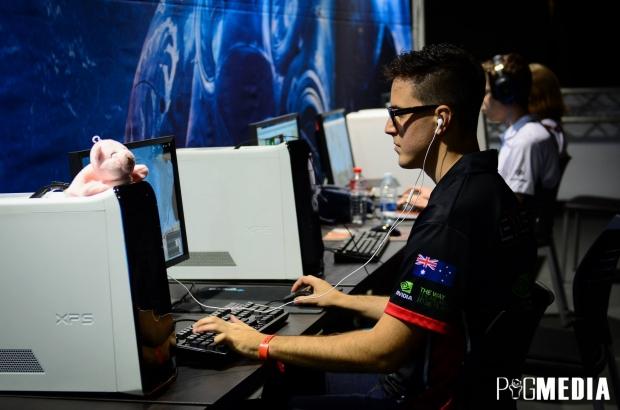 Taking a look at the above image for example, you can see previously mentioned professional Starcraft II player, Jared "PiG" Krensel, using a 'tenkeyless' CM Storm mechanical keyboard, whilst at the DreamHack Valencia tournament. For those who aren't aware, tenkeyless means that the numpad has been removed from the keyboard completely, alongside there often being no macro keys involved.
Seemingly started by the Korean scene, tenkeyless keyboards mean that players can have an easier transportation option, a more compact design for cramped tournament conditions, and also a cheaper offering (for those who are not sponsored).
Keyboard macro keys are useful in some situations, but you'll find that they generally go unused by most competitive and professional gamers spanning a wide variety of games, due to them often being located in hard to reach areas and can mess up the flow of your game play.
However, mouse macro's are one feature that you will see utilized more. For example, many Counter-Strike series players will use their two side buttons for various features. One popular method is using the forward button of the two as a flashbang or grenade select button, alongside the rear side button being your push to talk button. You may have noticed that I only mention two side-buttons - once again referring back to the previously mentioned professional Counter-strike player survey, most of these players are using mice with side-buttons ranging from zero to two in number.
As for Krensel's views on tenkeyless keyboards, his discussion with me included the following statement: "Personally, SC [Starcraft] players just want a compact key layout especially with the f keys and brown switches for ease of double tapping hotkeys."
Closing Thoughts
Hopefully you've learnt a few tips and tricks today by reading this article. There's plenty of marketing hype out there and sometimes it just takes a person with a little background-knowledge to help you on your way.
As a very quick summary of what I've written, take a look at the dot points below:
Buy a mouse that's comfortable

Try lowering your sensitivity

Purchase a mouse pad

Keyboard macro keys don't always matter

Mouse macro buttons are sometimes used
If you're really wanting to improve in your game of choice, I suggest you search for some professional gamers, send them a message and organize some kind of coaching service. Most professional gamers will coach you for $20-$45 per hour, and help give you some more tips and tricks more tailored towards yourself and your game.