Introduction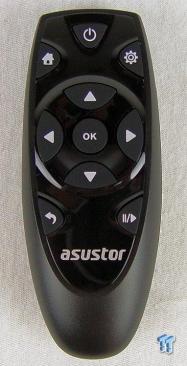 Earlier today we published a full review of the new ASUSTOR AS-304T, a low-cost, consumer focused NAS with several features derived from the company's more powerful products. The AS-2 and AS-3 Series NAS don't use Boxee software like the AS-604T we reviewed early in 2013. ASUSTOR uses new software for the consumer NAS products called XBMC.
One of the great things about Boxee when used with ASUSTOR products was the ability to use an iOS or Android device as a remote control. XBMC doesn't have that function, at least not released by ASUSTOR at the time of writing. The company still wanted to give users an easy way to control the multimedia functions and came up with a physical remote control to handle media navigation.
Hardware Specifications and Pricing
In the US, the ASUSTOR remote controller costs $29.99. When searching for the e-tailers with the remote in stock, we found it easiest to simple search for ASUSTOR Remote Control. Since ASUSTOR lists the product part number simple as remote control, the obvious became the best method. Superbiiz.com shows the remote in stock for $29.99 at the time of writing, the lowest price we found in the US.
The ASUSTOR Remote Control works with new 3-Series and some 2-Series products with HDMI capabilities. Not all 2-Seres ASUSTOR NAS products have HDMI capability, but you can recognize them by the E at the end of the model number, AS-204TE. All 3-Series NAS have HDMI.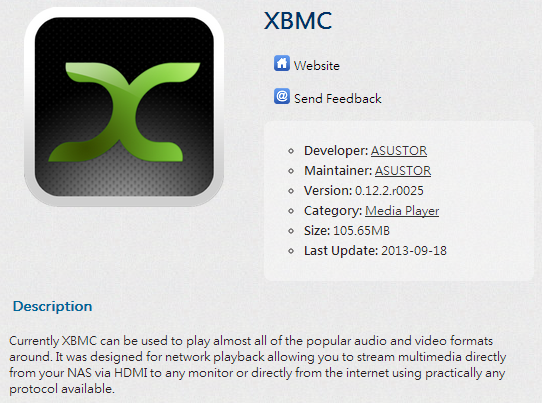 It's difficult to say which is better, the cookie or the cream, but together they taste great. That's what we get with ASUSTOR's new XBMC software when paired with the new remote control. You can control XBMC with a keyboard and mouse attached to the NAS, but that defeats the purpose of having a media center to start with.
Today we'll take a look at the new remote control and then the new XBMC software in a video.
ASUSTOR Remote Control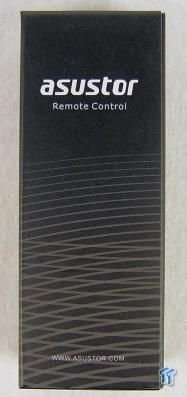 ASUSTOR shipped us the new remote control with our AS-304T that we reviewed earlier today. This is an optional item can be purchased from a number of e-tailers for around $30 in America.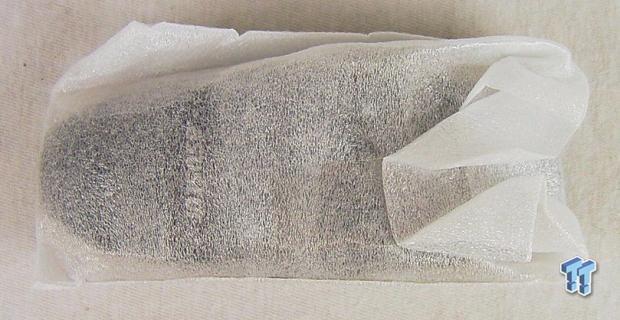 There isn't much in the way of packaging or a manual, but it's fairly straight forward - point and click.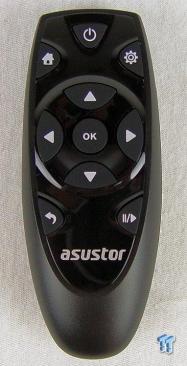 There are 10 buttons total and the remote doesn't light up like your fancy flagship receiver remote.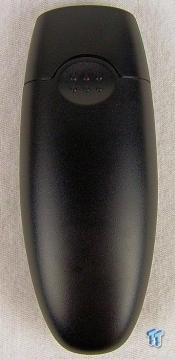 The remote is egg shaped on the bottom, so it fits in your hand nicely. The buttons are easy to press and after a few minutes, you instinctively remember each button's location.
The ASUSTOR remote uses IR, so you can use it to teach a learning remote control.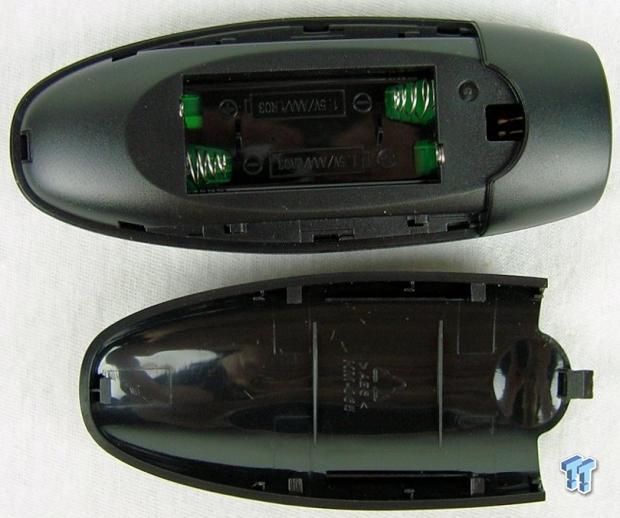 No batteries are supplied with the remote, so you need to supply your own AAA batteries, two of them.
XBMC for ASUSTOR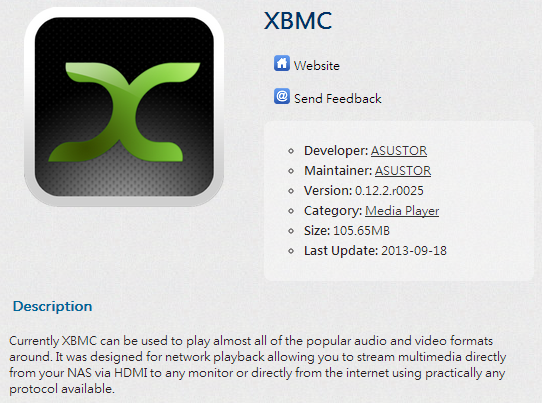 XBMC already has a successful following from many Raspberry Pi users. There was a XBMC Developers Conference in 2012 and 2013.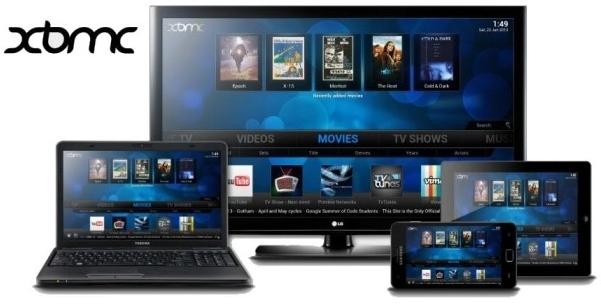 The software works on a number of devices. This is what the official product page states:
XBMC is an award-winning free and open source (GPL) software media player and entertainment hub that can be installed on Linux, OSX, Windows, iOS, and Android, featuring a 10-foot user interface for use with televisions and remote controls.

It allows users to play and view most videos, music, podcasts, and other digital media files from local and network storage media and the internet. Our forums and Wiki are bursting with knowledge and help for the new user right up to the application developer. We also have helpful Facebook, Google+, Reddit, Twitter and YouTube pages.
The page goes on to talk about the different capabilities, but we're about to do that on the next page.
ASUSTOR AS-304T Media Capabilities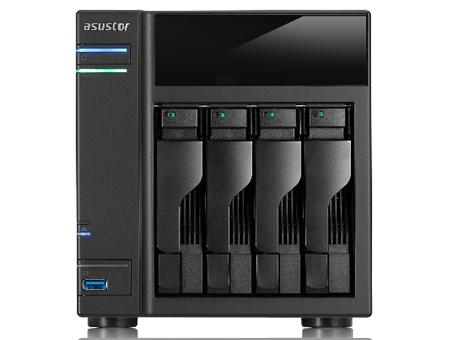 For this test, we're using the new ASUSTOR AS-304T, a consumer NAS that costs roughly $450 without hard drives.
View our video below for the full run-down.
Final Thoughts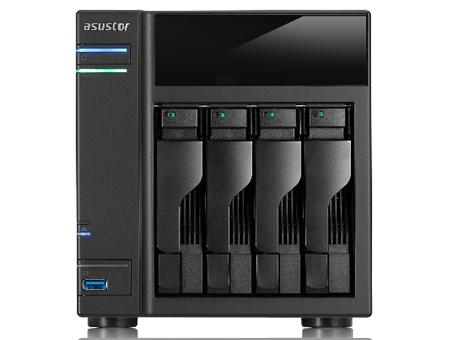 The first NAS I ever tested had only one real feature. It held four PATA hard drives and could run RAID 0, 1 and 5. The redundant data function was the feature and in RAID 5, the NAS could have a drive fail, but still keep your data. The second NAS I ever tested added RAID 6 and the DLNA. Not DLNA with a revision number, but the very first DLNA that kind of worked with some devices and kind of didn't work with others.
Modern NAS products have evolved to the point where we rarely even talk about their redundant features or basic protocols that new features are built upon. Media Center features are the new 'it' feature for NAS products, and we're seeing HDMI on entry-level products as well as flagship models designed for rackmount enclosures.
While I don't see HDMI taking off in a rack, low-cost NAS products small enough to set next to a TV or receiver make sense. With entry-level processors sporting dual and quad cores, using very little power and strong enough to push pixels from redundant arrays that hold a lot of media files.
The first step in moving a NAS to the living room didn't start with HDMI, it starts now with remote controls. It's a familiar interface that dominates the coffee table next to the couch and there's a reason why we all have a pile of them.
We're glad to see ASUSTOR put forth the extra effort and bring control to the new media center NAS category.