The Next-Gen Console War is here, but should we only dream about Xbox One and PS4?
The world has been introduced to the PlayStation 4 and Xbox One, but we still have some competitors left... Let's discuss.

Published
5 minute read time
Computex 2013 is done, E3 2013 is done - and now where are we? We have been greeted with the PlayStation 4 unveiling from Sony and Microsoft with the Xbox One, but are you impressed yet? Sure, these next-gen consoles are finally "next-gen", but is next-gen really just 1920x1080 at 60 frames per second (FPS)?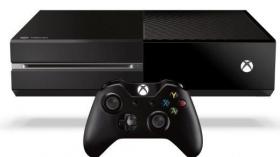 I guess this is what we have to settle for, even with 4K "Ultra HD" TV's arriving. Let's shift that to the side for now, and look at where we are in the market. Nintendo launched their Wii U to little fan fare, releasing it without a kick-ass new Mario or Zelda title, and are struggling, big time.
Microsoft lost a lot of loyal fans with the Xbox One debacle - used games, DRM, always-on Kinect, and more. Sony, from what we've seen, looks like the go. It looks like the PS4 is going to be the dominant next-generation console at this stage, which is something I would not have expected a couple of years ago.
But here we are... getting closer day by day to the next-gen consoles from launching. There are some awesome titles coming up - Watch Dogs, The Division, Battlefield 4, DriveClub, Destiny and many more. But are these games enough to sell millions of consoles over the holiday season? Hell yes, they are. But are the consoles themselves ready for the lime light? If the competition stays as it is, I think so.
There is one quiet company, who are letting all of the information be unveiled in front of their eyes before they make their appearance and hopefully, blow everyone away. Sony have done this with the PS4, where they did a very quick unveiling event and didn't really show much off - Microsoft pushed all with their event and it was a huge let down.
Sony has then come out revealing more details on the PS4, after Microsoft showed their hand, and this has (so far) paid off for Sony. We're not quite at launch yet, but Sony is definitely pulling all of the right moves - let's just hope they can continue at this pace and not stumble.
I hinted at a company that could come out and really change things, because these two consoles are running strict gaming OS'. Sure, Microsoft's Xbox One is most along the lines of Windows - but it's still not Windows.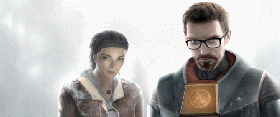 Nintendo? No - come on, you knew it wasn't going to be Nintendo. They don't have what it takes, but who does? I've written previous editorials and said that what we need is a scientist to really reinvigorate next-generation gaming, and I still firmly believe that is so.
Valve.
Yes, I believe that Valve could really change things with a next-gen console - something we've all heard about as the "Steam Box". Valve has the imagination, the freedom (of being a privately-owned company, with no pressure from external influences), the money behind them, the fans, and most of all - the talent.
Valve have changed PC gaming for the better, and I think without Steam, PC gaming would not be in the same position it is now. Valve has made some of the best games to-date, Half-Life being one of them, and huge fan and competitive games like Counter-Strike and Team Fortress. They do the right acquisitions of gaming companies, and know when to strike.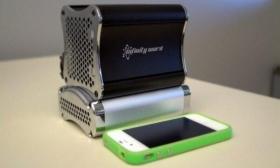 If a Steam Box were to be announced, let's say during Gamescom in Germany in August of this year, and show off Half-Life 3 in all of its next-generation glory, most people would have no idea how to react. It would send the entire technology and gaming scene into an orgasmic state. People wouldn't know what to do - they'd want it now, but what about the PS4 or Xbox One?
Does Valve have the chops to fight against the big boys? Yes, they do. Sure, Sony and Microsoft have the experience and money - but they're both run like corporations. It's all about profits, long term projections, and making the most money in the long run - Microsoft has made this rather clear just recently. Valve obviously enjoy the money - but they do it more for the fans - the more fans, the more purchasing and loyal clients - the more of this, equals exactly what Microsoft and Sony are going for, but Valve would be gaining many more loyal consumers.
A next-generation Team Fortress, Left 4 Dead, Counter-Strike and more could all be launched at a competitive price of something like $399 with all four next-gen games included. How can Microsoft and Sony fight that? They can't - and that's where things get even better.
Valve's Steam Box could go thermonuclear - thanks Steve Jobs for coining that phrase when it comes to getting dirty with other companies - and support technology from the likes of Razer, Tt eSPORTS and most of all - Oculus.
We know that Valve and Oculus have been working together with Team Fortress 2 and Rift - virtual reality gaming from Valve is already here, and we know the company were working on it previously, but it looks like Oculus have gotten it right and Valve just need to use their technology on their Steam Box and the world of gaming could be turned upside down.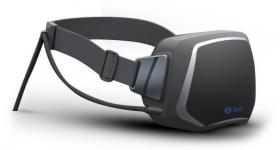 Oculus Rift support on Steam Box would change everything. Imagine stepping into the world of Half-Life 3 in true virtual reality...the sheer thought of that should have your imagination running wild. I think Valve could truly have a winner on their hands if they just put Windows on their console (which they've said they'll be doing) and let US, the gamers - the users - the consumers, use any device on it.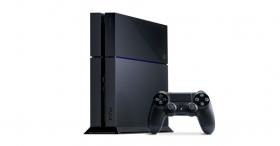 This means we should expect support for devices like Rift, and this excites me - it excites me more that Valve would be sitting there, knowing what Microsoft and Sony have unveiled, making their next move. This gives me inspiration that we're not going to be stuck in a "just give gamers some better graphics, and a better console and all will be well", because that's what these next-gen consoles feel like.
There's no talk of enhanced artificial intelligence, or non-linear gameplay - we've heard it a few times, but it just looks like flashier graphics on a run-into-the-ground couple of genres. I want something that excites me and has me throwing my wallet at my screen. Valve, you can do this.
Games are about to go interstellar - really. Even without the Steam Box, games are about to get an injection of some seriously pretty graphics, and it's going to lead us down a path of much more exciting games because developers have much, much more powerful hardware to play with.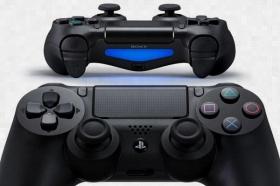 I'm excited about where we're going to go from here, but I'm excited more about the unknown. What games haven't we heard about yet? What if the Steam Box comes out and just stomps all over Microsoft and Sony's offerings? The future of gaming is looking bright, and we're not even considering casual gaming in the form of smartphones and tablets - that's a whole different discussion.
Oculus Rift and Valve, two companies that could truly redefine what gaming is to us. They could be the nails in the coffins of at least the Xbox One, and even possibly the PS4. Sure, not overnight - but after a PS4 fan has gone to their friend's house and slid on some virtual reality headset and played a next-gen game from a company that has made one of the best games ever released, it could really change everything.
PRICING: You can find products similar to this one for sale below.

United States: Find other tech and computer products like this over at Amazon.com

United Kingdom: Find other tech and computer products like this over at Amazon.co.uk

Australia: Find other tech and computer products like this over at Amazon.com.au

Canada: Find other tech and computer products like this over at Amazon.ca

Deutschland: Finde andere Technik- und Computerprodukte wie dieses auf Amazon.de
We openly invite the companies who provide us with review samples / who are mentioned or discussed to express their opinion. If any company representative wishes to respond, we will publish the response here. Please contact us if you wish to respond.