Introduction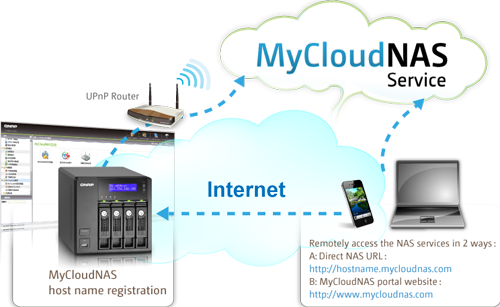 I don't know about you guys, but I'm sick and tired of hearing about the Cloud. When people talk about it they use future tense as if it isn't already here. The Cloud is going to be this big, giant wonderful thing that is going to change humanity forever. They make it sound like we are talking about something that will end starvation and human suffering. Well, I have news for you, The Cloud isn't really all that new and you don't have to wait for tomorrow to use it.
The first thing that comes to my mind when thinking about data is how secure it is. I don't want the world to access my data; I don't even want my wife and kids to access my data. Do you really think companies like Amazon, Yahoo and Apple are going to lose sleep at night if your data is stolen or worse yet, completely lost? - They are still going to send you a monthly bill through their automated system and if they do something to jeopardize your data, you may even get an automated email letting you know they just ruined your life.
Hello, we just turned your world upside down, sorry about that. Here is a 10 Dollar off coupon for your next monthly bill. You have to fill out the form, mail it in and wait six weeks for it to be applied to your account. Have a nice day!
Big companies make really big targets and attract attention. At IDF just a couple of months ago a few guys were standing in front of a big board that was dedicated to cloud computing. This was another "The Future is going to be great" display. So I walked up and engaged with my concerns and completely off the record these guys confirmed that they too share my concerns.
About a year ago some group of technology undesirables did something beyond my comprehension to get into Facebook. On the torrent sites were a handful of text files with about half of the alphabet listed. Facebook as you can imagine is a pretty big target and these guys managed to pull off a heist. My name was in the file, and so was some of my other information. Luckily everyone reading this knows my name, so no big deal there, but what if these guys were to hack into a server that held say my tax and credit card information?
Oh wait, that really isn't a secret anymore either since Sony gave that away a few months ago too. OK, so let's say I had something of real value on someone else's server like say nudie pictures, something the whole world hasn't already had access to. I'm not saying that I have some pinups of myself, but we know some of you do. (I knew you would click, the temptation was just too great)
It really doesn't matter what your data is. What matters is that it is yours and you most likely don't want to share it with the world. By keeping your data on someone else's server you are opening yourself to trouble beyond your control.
Still, the allure of a better tomorrow is very tempting. What if I told you that a better tomorrow starts today? You've had the ability to build your own cloud for a very long time, but after spending a few moments with QNAP's newest NAS servers I can tell you that it is much easier than before.
Let's take a look at QNAP's new MyCloudNAS Service - a resourceful, easy to build 'net network that isn't going to be a big target for hackers. To hell with their cloud, let's build our own!
QNAP's MyCloudNAS Service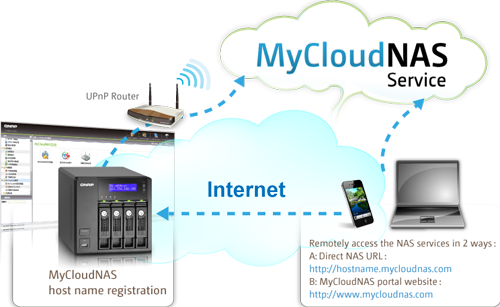 It's not very often that I would pick out a standard feature of a product and focus on it like I'm doing today, but this is more than just an ordinary feature. MyCloudNAS Service is all of your data, all of the time and it doesn't really matter where you want it. As long as you have an internet connection you have your data. What's most impressive is it's your data, coming from your server and not some company's big target for a hacker server.
This is how QNAP describes their MyCloudNAS Service:
MyCloudNAS is a feature which helps you connect to your NAS over the Internet. The easy to use wizard allows you to assign a unique name to your NAS and access the NAS services by the given URLs without going through the complicated process of registering DDNS service. You can also publish the NAS services for sharing without the need to remember the IP address or long URL name. You can now share, access, and manage your NAS easily from anywhere.
What MyCloudNAS Service means is freedom. It is freedom from your portable storage, freedom from your portable storage device and freedom from the stress caused by trying to remember if you brought that document you need. In some cases MyCloudNAS means freedom from your notebook. We all carry internet telephones these days and with the free service (if you have a QNAP NAS) you can access your data on your phone.
QNAP didn't invent the cloud, they invented an easier cloud. Let's setup a personal cloud in one webpage or less.
QNAP's MyCloudNAS Service Setup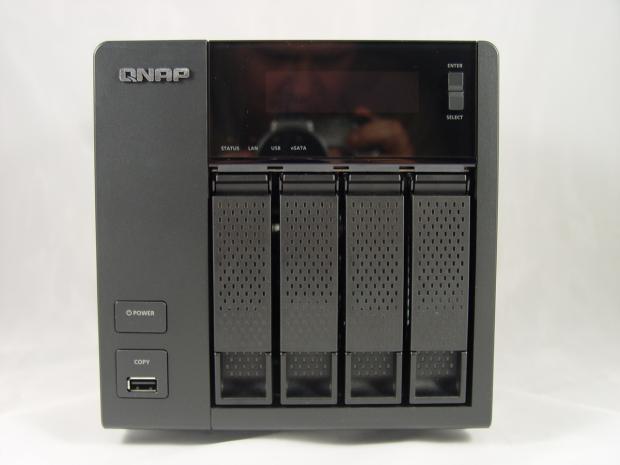 I have several QNAP NAS servers here at my office, but today I'm going to use a TS-419P II TurboNAS. Don't let the name fool you, the TS-419P II isn't a two thousand dollar unit designed for heavy business traffic, although the TS-1279 flagship models offer the same service. The unit I'm using today costs less than 500 Dollars and the MyCloudNAS Service is available on even less expensive units as well. All you need to do is update your QNAP NAS with the latest software and you are good to go.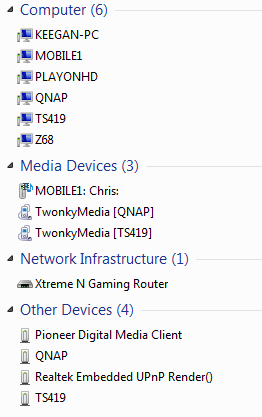 This is my network at home and a contributing source of the 400 Dollar power bill that arrives every month. I can see that one of my boys was polite enough to turn his computer off before bed and my other son won't be playing Battlefield 3 tomorrow. What's important here is I can see the TS-419P II on my network and prefer to use this method to open my admin panel. New NAS users can choose QNAP's Finder program and get to their NAS that way.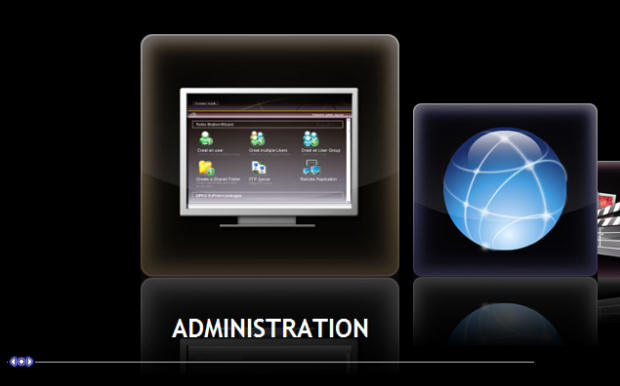 Once you've selected your QNAP NAS it's time to log in and get to work making your home NAS your personal cloud too.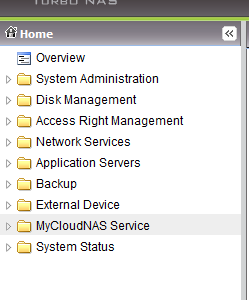 QNAP just makes it all too easy really. Here we see the MyCloudNAS Service listed in the directory. Then you can get started.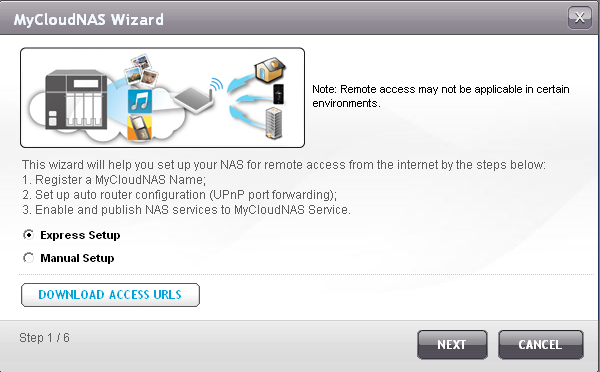 They call these Wizards for a reason! There is no need to make it more difficult than it has to be - choose the Express Setup option and move on.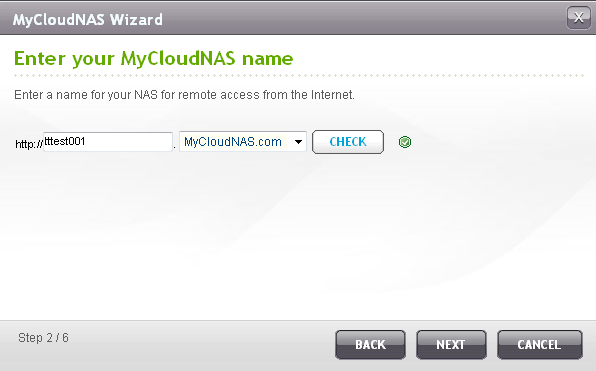 The first thing you are asked in step 2 of 6 is to name your cloud. I chose tttest001 for TweakTown Test 001. If I got it wrong, well, then I always had tttest002! - You can then hit the CHECK button and see if the name is available.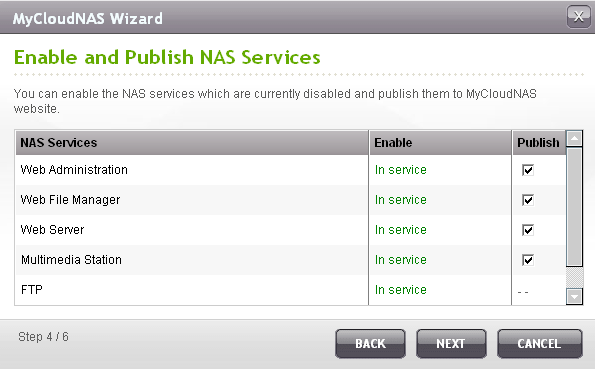 The next step, now number 4 because checking for the name was actually step 5, is enabling features. I just picked one of each to check out. If I want to go back and disable features, the software allows me to do so.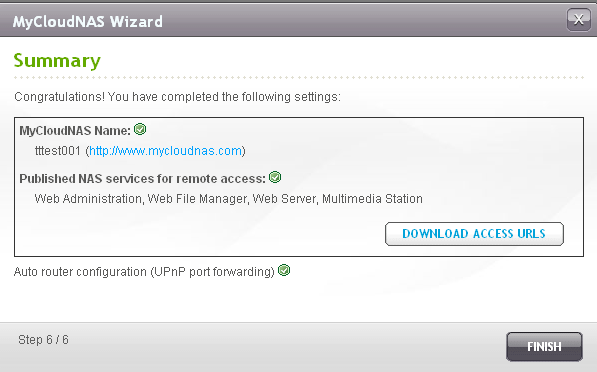 The last step is a confirmation screen that tells you that everything is good to go. You can then access your URL list and prepare to get started. Your MyCloudNAS Service is now setup. Like I said before, scary easy, but you are not exactly done there. The next step is configuring your router - the part that used to take forever.
MyCloudNAS Service Router Setup
The router portion was always the part that made people pull out their hair in the past. Well not anymore! QNAP's software is now smart enough to locate your router on the network and then configure it through the UPnP feature.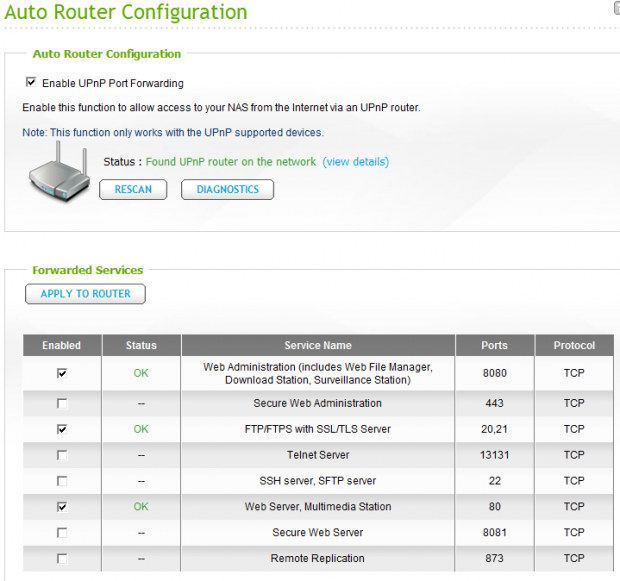 Quite literally your router is setup and configured in two clicks. The first is to get to the page and the second is used to tell the magic to happen.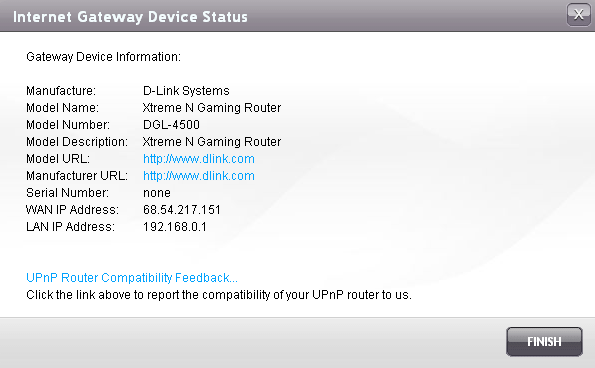 When the software is finished, a process that takes less than three seconds, you can click on a confirmation screen and see your router details. My DLink DGL-4500 isn't exactly a new model either. This unit was discontinued last year and was on the market for several years before that.
The Confirmation and Users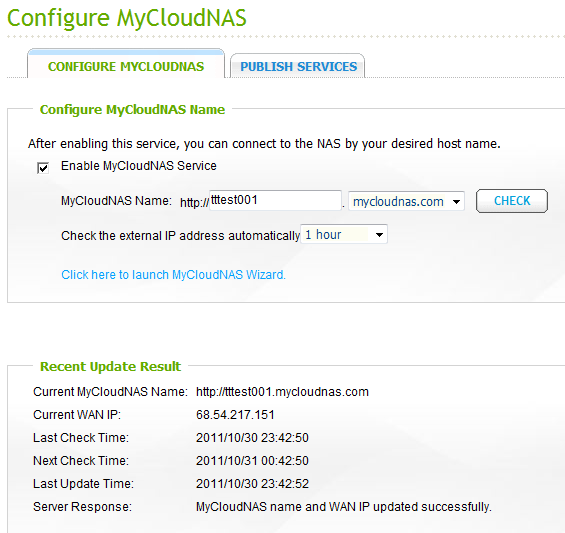 At this point everything is finished - you are setup, everything is configured and you are ready to access your data from anywhere in the world. At any point you can go back and make changes.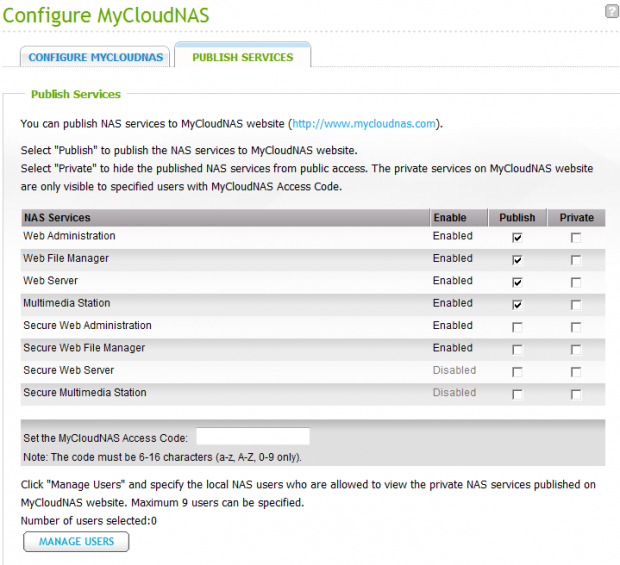 The software allows you to disable features as well and the whole process is very easy.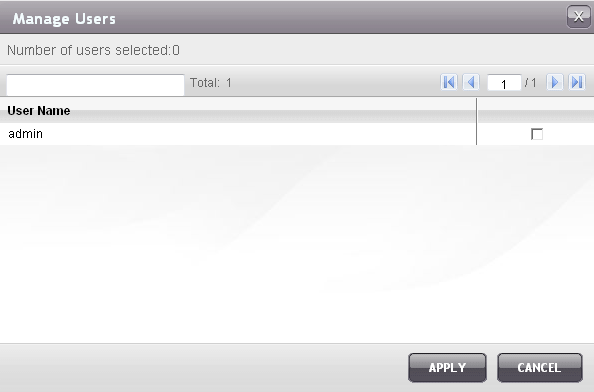 If you would like to share data with other users or create different log in IDs, that is possible as well.
MyCloudNAS Service in Use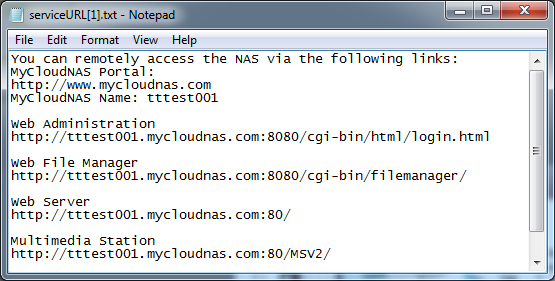 The NAS will kick out a doc with all of the addresses for the services you asked for. Here is my list. From these URLs you can do quite a bit more than just see your files. As you can see, there are four direct URLs, but you really only need to remember one - mycloudnas.com.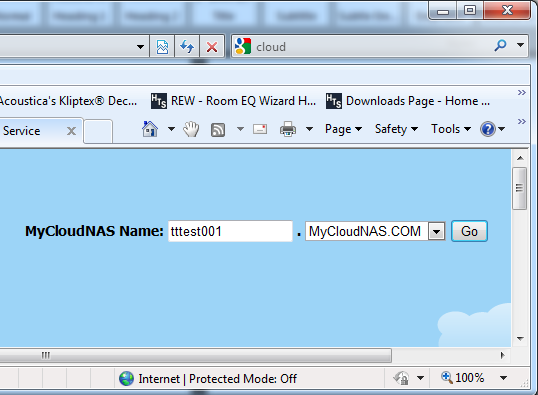 From mycloudnas.com you just enter your server's name, what you designated during the setup. The software takes over from there and you can do just about anything you want.
The software then presents you with four options - the admin panel of your NAS, a multimedia player for playing your movies, music and photos over the web, the file manager and finally a web server if you built one.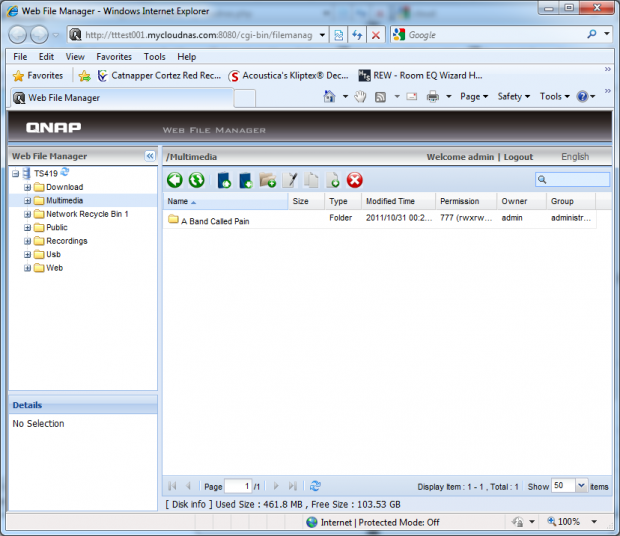 Here we see the file manager and a folder I placed on the NAS to show the software's abilities.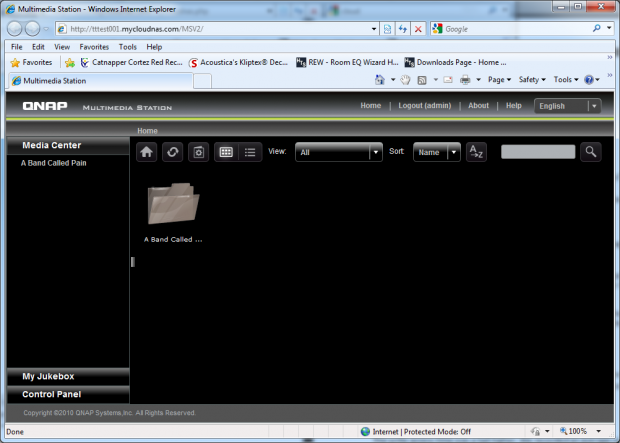 Next up is the media player. On this screen we see the artist's name. I'm feeling a bit like rocking you, so let me click on the folder.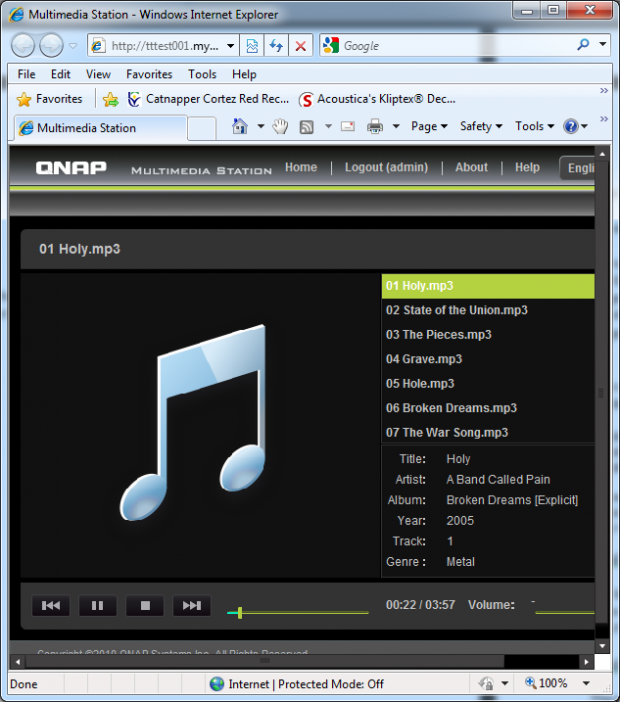 Within 5 seconds the first song starts playing in my web browser. You can also use your internet enabled phone, tablet or just about any other device as long as you can get to a URL.
Final Thoughts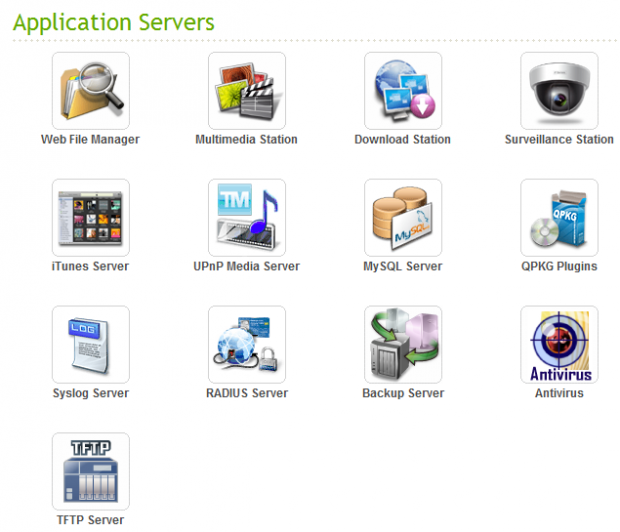 For several years we've been praising QNAP for their advanced software. I would really love to go over each and every one of them in the same detail, but to be honest, it would take a very long time to do so. MyCloudNAS ships on nearly all of QNAPs servers and if you have an older server you are only a firmware away from gaining access to the software.
If the included applications aren't what you are looking for, then you are sure to find it in the QPKG add-on. QNAP keeps a list of packages that have been tested and easily configured on their NAS products on the QPKP page. If you were to have a question about a software package, support is available on the QNAP forum and each software package has a special section.
Just as robust as the software packages are, is QNAP's ability to make the software packages run on nearly all of their products. After a firmware update my two year old TS-809 had the MyCloudNAS Service listed in the admin configuration page. As we pointed out earlier, the TS-419P II is a SOHO model that costs less than 500 Dollars. The same software is also standard on the enterprise class TS-1279U-RP that we have in for testing now. This top to bottom approach with everything in between included is one of the things that make the software packages so great. You don't have to go out and spend 2500 Dollars on an enterprise unit to have the same functionality.
When it comes to the new MyCloudNAS Service, I was very surprised at how easy the package was to setup and have working with so little effort. The service is so powerful I knew I needed to tell you about it. Now I don't have to worry about carrying a flash drive or portable HDD with me to have access to my files. More importantly, I don't have to wonder while running out of the door if the files I'll want are on the portable drive - I can access everything from my phone when I need it.
The MyCloudNAS Service also makes it very easy to give access to my buddies who are trying to get access to a document I have. You can replace document with whatever you want; the fact remains, I can deliver them to who I want to have the files easily.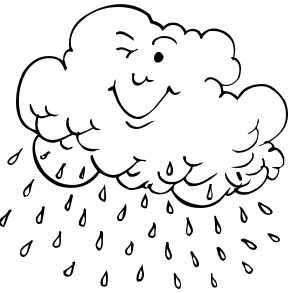 Last but not least, the files are available to me from my own server. I don't have to worry about someone else's cloud raining on my day. SamIam.MyCloudNAS.com isn't as big of a target as a cloud service provided by a large company and because of that, I don't have to worry as much about my tax information or worse showing up on some torrent site.