The Top 20 Films Unreleased on Blu-ray - Part III
With 2010 almost at a close and many more blockbuster releases of the past now transferred to Blu-ray, Ben gives a top 20 pick of movies we're left holding out for in the third of a four part series.

Published Sun, Dec 26 2010 1:17 AM CST
|
Updated Tue, Nov 3 2020 7:02 PM CST
The Top 20 Films Unreleased on Blu-ray - Part III
Welcome back to the third of four parts as we countdown the Top 20 films yet to be released to Blu-ray disc. If you missed the first parts, be sure to look at them
here
, and be sure to look out for the final part next week!
10
- Scarface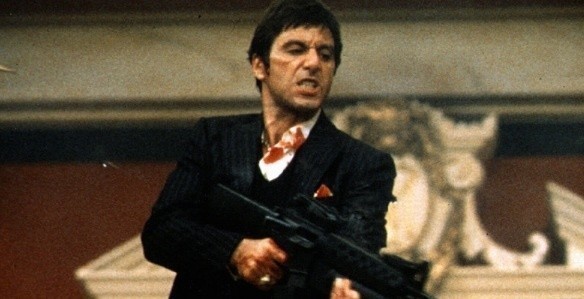 I find Brian De Palma a bit of a hit or miss director. For every
The Untouchables
, there's a
Mission to Mars
; for every
Carrie
, a
Black Dahlia
. Despite this,
Scarface
is undoubtedly his best film, and it's a classic in every since of the word, and responsible for many facets of pop culture today. Al Pacino and Michelle Pfeiffer play their parts magnificently, and for not one minute do you doubt the debauchery or horror of their characters.
Unfortunately,
Scarface
has never been a visually interesting film, and the film stock it was filmed on which is full of very coarse film grain, along with some challenging lightning means that striking an acceptable transfer for the high definition generation will be difficult and costly. And even more unfortunately, Universal has a poor track record of giving catalogue titles properly remastered, new transfers. What
Scarface
really needs is the Lowry digital treatment, but I doubt this will occur. One can only hope that the popularity of the film will incite Universal to give the film the care and attention it deserves.
9
- The Blues Brothers
[img]2[/img]
Forgetting the unfortunate and ill advised 1998 sequel, the original
Blues Brothers
remains an outrageous and over the top action/ musical, a product of the early 1980's, but an example of a film that simply wouldn't get made today.
Universal Home Video asked Facebook fans on its official page to rate which titles they wanted to see on Blu-ray, and indeed
The Blues Brothers
appeared, and rated quite highly. Many of the other titles listed, including
Back to the Future
have since been released, so it's likely to be released sooner rather than later.
The Top 20 Films Unreleased on Blu-ray - Part III - Cont.
8
- Jaws
[img]3[/img]
A new transfer might be just a little bit more unkind to the plastic shark, but the impact of the film always lays in what you didn't need to see, not what you do see. Australians know more than many countries the danger posed by Sharks, making the film a still relevant classic. The cultural impact of the film is without question, starting the notion of the summer blockbuster, and the score provided by John Williams has transcended the film and has become the default soundtrack for sharks world wide.
Steven Spielberg has long supported the Blu-ray format and allegedly personally scuttled Universals announcement that Jaws was going to be released on the now defunct HD-DVD format, whilst giving Sony Pictures the approval to release
Close Encounters of the Third Kind
. It was widely speculated that
Jaws
would be released this year, to mark the films 35th anniversary; unfortunately this has not come to pass and there has been no real word as to when to expect the film.
7
- Lawrence of Arabia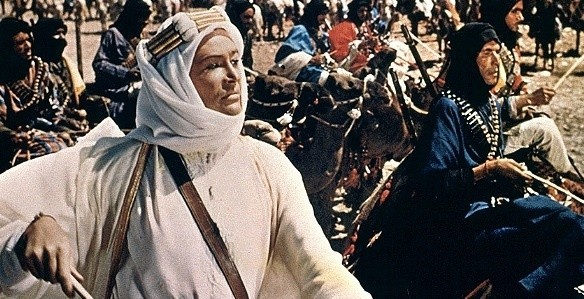 Director David Lean's films are entirely timeless, despite his filmography dating back to the 1940's. Perhaps his most revered film
Lawrence of Arabia
, which details the battle of the enigmatic T.E. Lawrence during the years of the first World War. Despite some creative licence taken with some elements of the film, the highly influential film is considered an important classic, winning 7 Academy Awards, including Best Picture in 1962.
Sony Pictures struck a new transfer of the film in 2008, after an extensive restoration process by industry stalwart Robert A. Harris. Whilst this new HD transfer plays frequently on HD cable channels in the U.S. and by all accounts is quite stunning, there has been no concrete word on a Blu-ray release of the film for some time.
6
- The Lion King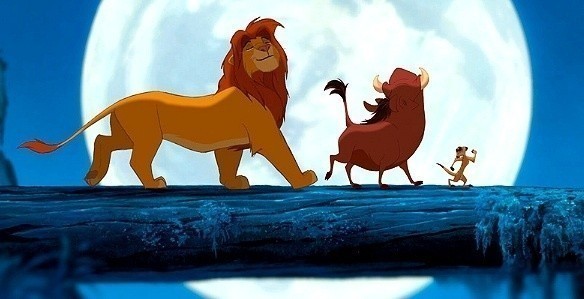 Picking out the most memorable Disney film of all time is extremely problematic because of the generational nature of animated films. However, few would argue that
The Lion King
deserves to be at the top of this list. A touching story with some classic musical numbers including 'Hakuna Matata', a wonderful soundtrack contribution by Elton John and some amazing animation which took advantage of the emerging computer animation technology CAPS,
The Lion King
was a massive critical and financial success for Disney.
Another victim of the 7 year release turn around,
The Lion King
has been confirmed for Blu-ray release in the 4th quarter of 2011, following the release of
Bambi
in the 2nd quarter of 2011.
Please come back next week as we finish the countdown to the Top 20 films yet to be released on Blu-ray disc!
PRICING: You can find products similar to this one for sale below.

United States: Find other tech and computer products like this over at Amazon.com

United Kingdom: Find other tech and computer products like this over at Amazon.co.uk

Australia: Find other tech and computer products like this over at Amazon.com.au

Canada: Find other tech and computer products like this over at Amazon.ca

Deutschland: Finde andere Technik- und Computerprodukte wie dieses auf Amazon.de
We openly invite the companies who provide us with review samples / who are mentioned or discussed to express their opinion. If any company representative wishes to respond, we will publish the response here. Please contact us if you wish to respond.