Long, long ago in a computer shop on a corner of a busy intersection in Florida, I started to really work with computers. At that time there were multiple options for PC components. You had Intel (of course), AMD, Cyrix, and even a few
NexGen
systems and CPUs on the shelves. The motherboard and chipset manufacturers were no less prolific. As time moved on the CPU choices narrowed into two groups; AMD and Intel. Still, the chipset and graphics choices were quite large. You had VIA, SIS, PC Chips, Intel, and even (with the birth of the Athlon) AMD chipsets. For graphics you had Matrox, SIS, 3D Labs, 3DFX, NVIDIA, ATi, S3 and more. Life was full of choices if you wanted to build a PC.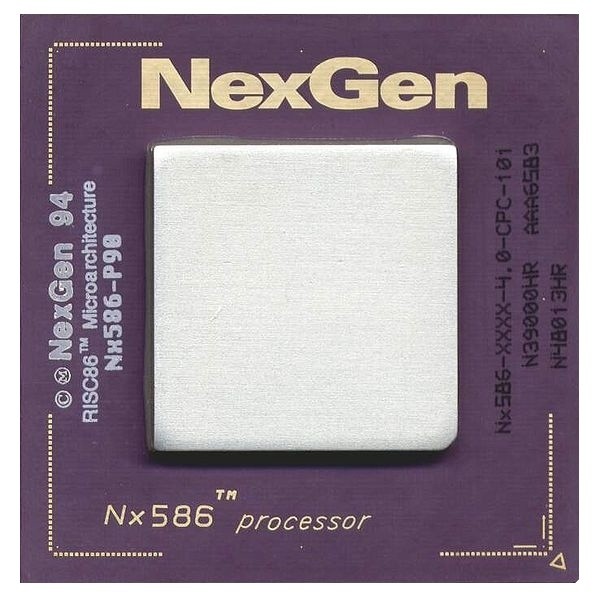 Still, things were not going so well. We began to see companies die off, or (due to poor management) get bought out. We lost 3DFX to NVIDIA (and seriously poor management). SIS stopped making GPUs while S3 slowly began its decline and Matrox and 3D Labs moved back to the professional work space. While all of this was going on, we began to see Creative Labs and their Sound Blaster audio cards steal market share. This was the beginning of our first lessons in competition.
You see, eventually Creative would dominate the consumer PC audio space; which led to an increasingly poor audio line-up. Yet because of the name that Creative and Sound Blaster had, consumers were still buying them left and right. But the performance was simply not there like it used to be. Not only that, but there were even some serious compatibility problems (anyone remember the Sound Blaster Live! and VIA 686 Southbridge issues?). We as consumers allowed Creative to take a once great product and ruin it.
Creative's eventual downfall would, oddly enough, be over Microsoft's most maligned operating system since Windows ME. It was when Windows Vista came out that Creative tried to claim they could not get drivers working with older SB Live! and even X-Fi cards due to a lack of Direct Sound in DirectX. Of course, this was proven to be a complete fabrication when a third party found a way to make them work. But Creative shot themselves in the foot by filing a law suit against this guy and trying to bury the issue. Still, the damage was done and now where is Creative Labs? They are not the name they used to be and now you can even find their software (EAX HD) licensed for other audio products.
So what does all of this have to do with today's market? Well, let's look at what we have. We have three major companies running the show. AMD and Intel control the CPU and chipset market right now. You just will not find a chipset for a desktop CPU from any other company. Yes, yes you can find NVIDIA ION chipsets for the ATOM CPU, but once you get into the AM2/AM3 and Core iX series you are back to AMD and Intel. This has led to some very unimpressive (performance wise) new products in the world of the chipset and to a lesser extent, the CPU. Take a look at the 790FX when compared to the 890FX. In our testing we only saw a 10% performance increase using the same hardware. True, with the 890FX you do get a slight reduction in power consumption and you also get the SB850 with SATA 3.0 support, but these things do not make up for the fact that you are not getting much more for your money.
On the Intel side things are a little better, but only because of the radical shift in the overall design. The X58 is a pretty big jump over the X48, as is the P55 over the P45. However, even then the aggregate performance improvement is only something like 18-22%. It is a simple fact of the market; if you want Intel you get an Intel chipset and if you want AMD...well, you get the picture. This leaves the market in an odd position. As the basic blocks are the same for both CPU types, how can the consumer truly get a "better" product? - We put this question to several OEMs (Original Equipment Manufacturers) as well as to Intel and AMD. The answer is both funny and brilliantly simple; features and design choices.
You have heard me talk about design choices in every motherboard review I have done. These are things as simple as trace tuning, subsystem proximity (how close are the RAM slots to the CPU socket?), the number of layers in the board, how much copper is being used, what type of capacitor is on the board, how is the voltage handled? Every single one of these plays a massive role in the performance of the board.
To give you an idea of this, not that many years ago ATi was working out the bug on their 3200 Series chipset. We received a board from ASUS; the A8R32 MVP. This board had two issues; one was a trace tuning issue that caused improper memory performance and resulted in excessive paging (shown as HDD thrashing). The second issue was that the BIOS written for it did not properly compensate for the trace problem. It took several attempts to fix the issue, but the engineers from ASUS were finally able to correct the issue with a fairly hefty memory skew. If the board had of been released to the public with the issue in place, the performance on it would have been degraded by almost 40% in some cases. It also could have had an adverse effect on the HDD attached to the system.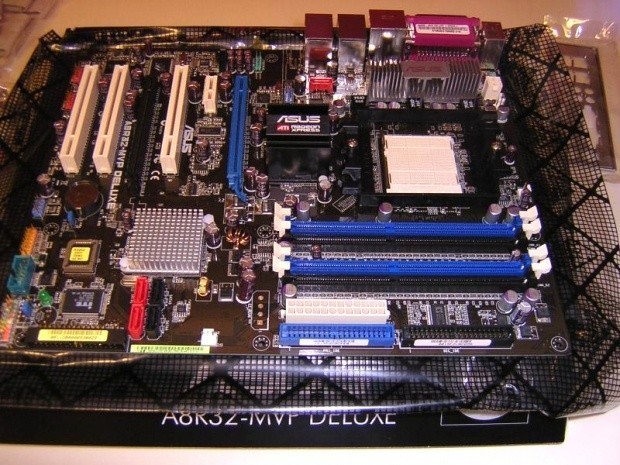 Another example goes a little farther back; all the way to the Slot A days and the VIA chipset for the original Athlon. This little issue mainly affected MSI boards. Due to under estimating the power draw from the AGP port, the capacitors around the PCI slots would bloat and begin to leak within about 5-6 months of usage. Once this happened you were looking to buy a new motherboard as your system would not work. I made some very good money replacing these capacitors with better quality ones back then, as it was that common.
Even with only these two examples, you can see just how important these small items can be. This means that each manufacturer has to put a great deal of thought into the design and component choice (which we have already said) even before they begin coding the BIOS, as the BIOS has to make up for any deficiencies in the design with hidden skews and tuning to make sure you are getting the performance you should.
It's all about the features
The next way that OEMs are working to offer different products is in the features. These are the little items that often prove to be the reason you buy one product over another. Again, we asked about this with the OEMs and found that after board level design and BIOS tuning feature, research and development is their second biggest part of producing a motherboard for the market. Sometimes a feature can also be a design choice (which makes things even more complicated). For example, ASUS recently decided to use Intel LAN chips on their ROG motherboards.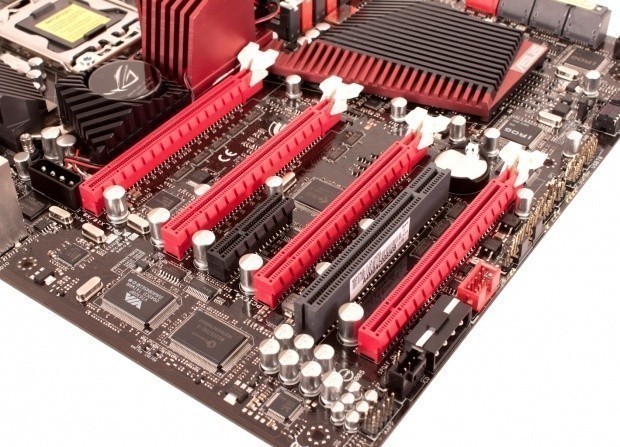 This is a design choice as these parts may require different power envelopes or positioning (due to tracing requirements), but can be presented as a feature due to their performance and compatibility. But getting something like this on the board requires a great deal of work. The idea has to be presented and backed up with information on market acceptance to cover the extra costs for the part and the design changes. This goes even further when you add in things like USB 3.0 and SATA 3.0 on the Intel P55 and H5x boards. After all, you have a limited amount of PCIe lanes; you have to add in things like the PLX bridge that ASUS (and now ASRock) use; which once again adds more to the R&D of the design.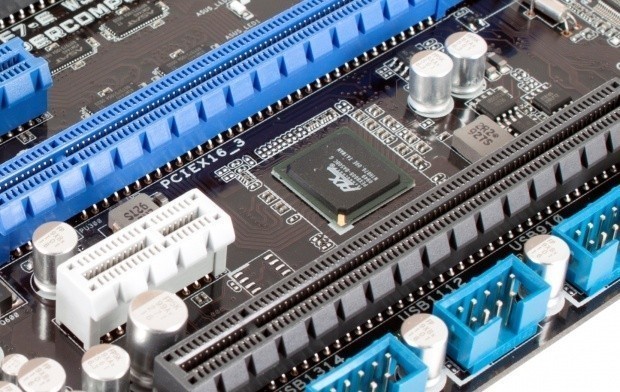 Which brings us to the hottest topic of today's article; Sandy Bridge! - We have talked about this one also and see it in two lights (without getting technical). One is that the technology is getting excessively restrictive, or the overall experience is being maintained and improved.
For the first round of releases the Sandy Bridge CPU will be 32nm and fit into the 1155 socket (yes, a new socket) on the desktop. Each of these (including the Core i7 variants) will have an integrated graphics processor capable of running at up to 1350MHz (when needed, and using a form of Turbo Technology). Due to a linking of all the parts in the CPU, the BCLK will be locked to 100MHz, but there will be certain "K" variants that will allow you to overclock by changing the multiplier.
The PCIe lanes will still be on the CPU with Sandy Bridge, but will also be a limiting factor for board design. Again, talking with a few OEMs I have been told that developing for Sandy Bridge is "challenging" and that due to certain limitations of the chipset, companies are having to work hard to add in the same features they are used to using. These are items like TurboV, OCGenie, OCDNA, Easy Boost and others that motherboard manufacturers have been using to overclock the current generation of CPUs. They will need to be reworked both on the software and the BIOS sides to ensure that they work properly.
Other items will need to be addressed with bridge chips like the NF200 and the PLX to ensure enough PCIe lanes to keep everything moving smoothly. This includes items like SATA 3.0, as so far we have not been able to confirm it on the new 6 series chipsets (although USB 3.0 seems to be present). Again, this means the use of a Marvell SATA 3.0 controller, which in turn means adding in more PCIe lanes with a bridge chip like the PLX we talked about above.
But it is also important to remember that even in the days of the "locked" Slot-A Athlon, people found ways to breaking into what AMD thought was a fool proof system. I know I soldered new resistors on to the PCBs, cracked open the shells to use the famous gold finger devices and much more than that, just to push the limits.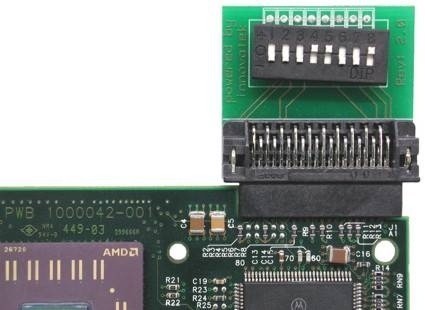 I am confident that although Sandy Bridge and the 6 Series chipset are locked for now, there will be a time in the very near future when someone will figure out how to get around the limitations of the locked internals. We hope to be working with the manufacturers as they work through this and bring the enthusiast the level of "tweakability" that we have come to love from Intel's CPUs.
Of course, this could also be an opportunity for AMD to step in at the low to mid-range and gain back some market share from the people that will not like having their CPUs locked down in this method. Time will tell!