Galaxy GeForce GTX 465 GC Video Card Overclocked
The GTX 465 for us really hits the spot. Can we get even more excited with its OC potential?
Published Tue, Jun 1 2010 5:06 AM CDT
|
Updated Tue, Nov 3 2020 7:02 PM CST
Introduction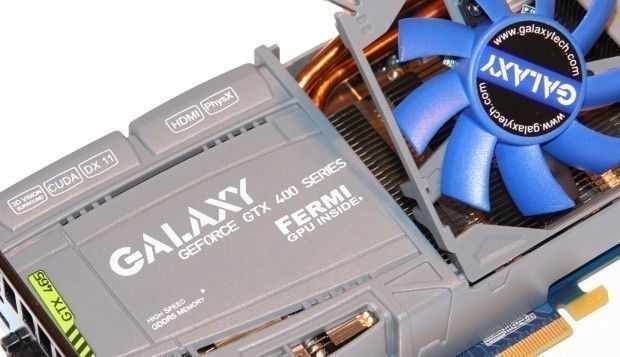 We do these OC articles separately to the stand alone reviews for a few reasons; the first is that the amount of time it takes for us to complete the overclocking and all the tests we do on a review is so long that if we waited for that to be completed, reviews would take even longer to get to you. The other reason is because we choose to do all our tests in both.
Unlike some sites that will do a bit of an overclock, give Vantage another run and then rate its OC potential, we prefer to give you an idea of how overclocking affects many games and applications. While a longer, more tedious and more expensive process, what it ultimately does is offer the most information possible to the readers of TweakTown.
I mentioned the other week that we're doing a lot of these lately. That's due to the release of so many new models and then with upgraded coolers on those models. I'm sure it's going to die down a little as time goes on and NVIDIA release lower end models which we won't overclock, but for now we've got the GTX 465 which we've just looked at in
our first full review
.
This is the perfect candidate for overclocking. Its mid range price and target market means that the people who buy this model will really enjoy getting some free performance. This is especially true in a situation where you can make it perform closer to higher models like the GTX 470. How close can we get, though? - Well, let's not delay any longer and find out!
Galaxy GTX 465 GC Overclocking
With the model being based very much off the GTX 470, I had hoped that we would've seen Voltage Adjustment to the core straight off the bat. Unfortunately under both Xtreme Tuner HD and Afterburner we didn't. We're not too sure if we're going to see it soon, or if the ability isn't present in this model.
Either way, if it is on offer soon and it does help give us a better overclock once again over what we currently get, we'll look at it in a separate article. If it doesn't, though, we'll no doubt make mention of it in some shape, way or form.
For now, let's look at the Galaxy GTX 465 GC and see what the model was capable of without the voltage adjustment we had hoped for. Out of the box the default core on the GTX 465 is 608MHz, the Shader 1215MHz and the 1GB of GDDR5 memory coming in at 3208MHz QDR.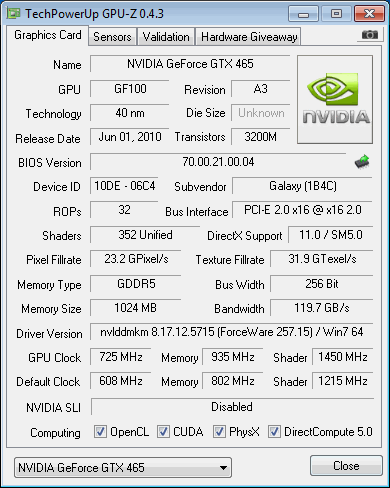 What we ended up with was surprising; 725MHz on the core which bumped our Shader to 1450MHz and the memory went up to a respectable 3740MHz QDR. Considering we're not playing with any voltages, a core jump of over 100MHz is appreciated. We're sure the cooler that Galaxy has opted for has aided in the achievement of these numbers.
Test System Setup and 3DMark Vantage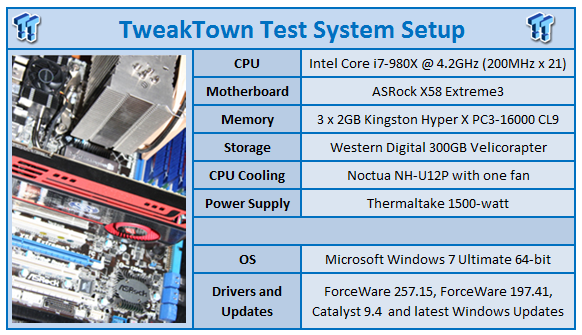 We would like to thank the following companies for supplying and supporting us with our test system hardware and equipment:
Intel
,
ASRock
,
Kingston
,
Western Digital
,
Noctua
and
Thermaltake
.
We'll be looking at the GTX 465 Overclocked against the standard GTX 465, GTX 470 and the ATI Radeon HD 5850 and HD 5870.
Let's get started!
3DMark VantageVersion and / or Patch Used:
1.0.1
Developer Homepage:
http://www.futuremark.com
Product Homepage:
http://www.futuremark.com/products/3dmarkvantage/
Buy It Here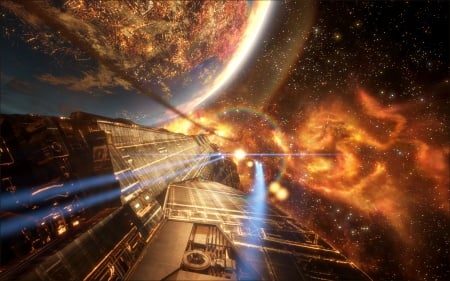 3DMark Vantage is the new industry standard PC gaming performance benchmark from Futuremark, newly designed for Windows Vista and DirectX10. It includes two new graphics tests, two new CPU tests, several new feature tests, and support for the latest hardware.
3DMark Vantage is based on a completely new rendering engine, developed specifically to take full advantage of DirectX10, the new graphics API from Microsoft.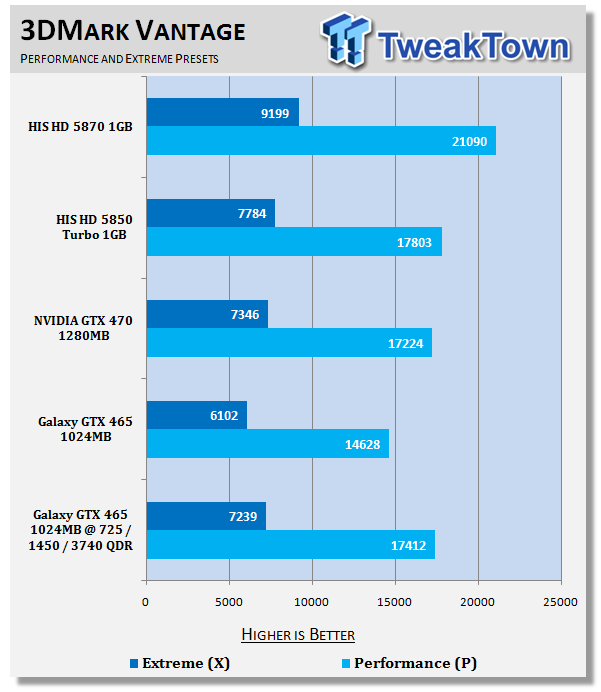 Straight away we can see the overclock does wonders for our performance under Vantage. Let's hope this carries on throughout our other tests.
Unigine Heaven Benchmark
Version and / or Patch Used:
1 and 2
Developer Homepage:
http://www.unigine.com
Product Homepage:
http://unigine.com/press-releases/091022-heaven_benchmark//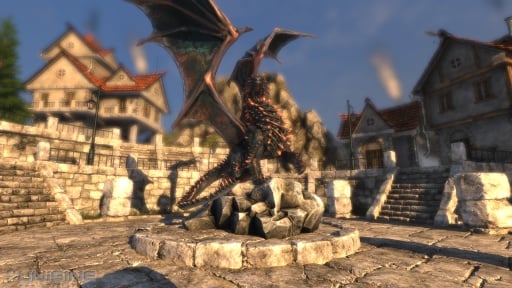 New benchmark grants the power to unleash the DirectX 11 potential in the gift wrapping of impressively towering graphics capabilities. It reveals the enchanting magic of floating islands with a tiny village hidden in the cloudy skies. With the interactive mode emerging experience of exploring the intricate world is ensured within reach. Through its advanced renderer, Unigine is one of the first to set precedence in showcasing the art assets with tessellation, bringing compelling visual finesse, utilizing the technology to the full extend and exhibiting the possibilities of enriching 3D gaming.
Note:
If a card doesn't support DirectX 11 the benchmark will be left out, if it does it will be included along with the DirectX10 results.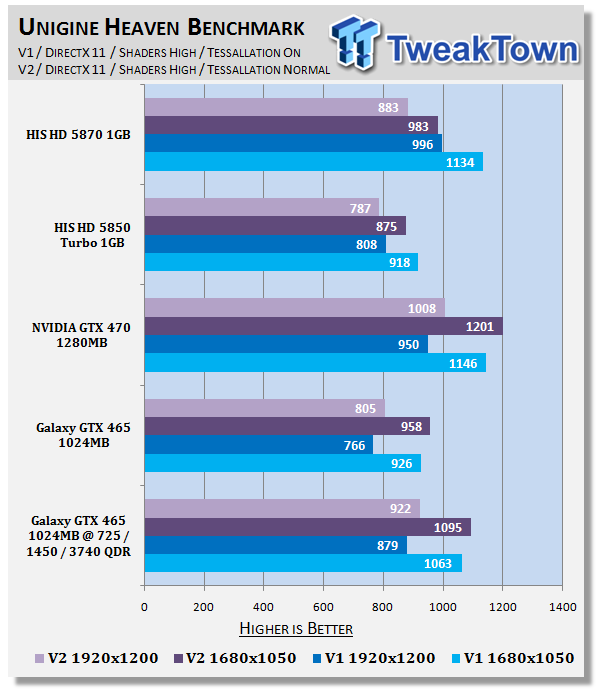 We can again see across the board a good performance increase. Not quite GTX 470 numbers, but they're not all that far away.
Benchmarks - CINEBENCH
CINEBENCHVersion and / or Patch Used:
Release 10 and Release 11.5
Developer Homepage:
http://www.maxon.net/
Product Homepage:
http://www.maxon.net

CINEBENCH is a real-world test suite that assesses your computer's performace capabilities. MAXON CINEBENCH is based on MAXON's award-winning animation software, CINEMA 4D, which is used extensively by studios and production houses worldwide for 3D content creation. MAXON software has been used in blockbuster movies such as Spider-Man, Star Wars, The Chronicles of Narnia and many more.
MAXON CINEBENCH runs several tests on your computer to measure the performance of the main processor and the graphics card under real world circumstances. The benchmark application makes use of up to 16 CPUs or CPU cores and is available for Windows (32-bit and 64-Bit) and Macintosh (PPC and Intel-based).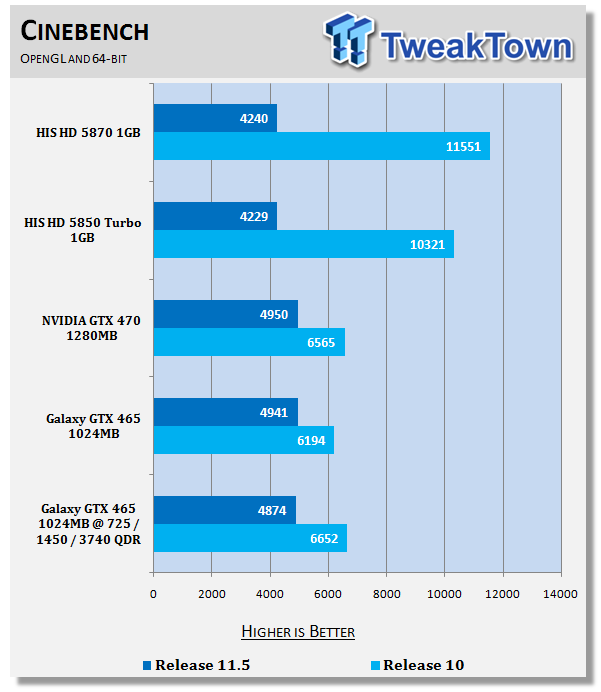 CINEBENCH makes no use of the overclock, so the numbers are just as we would expect.
Benchmarks - Resident Evil 5
Resident Evil 5Version and / or Patch Used:
Demo Benchmark
Developer Homepage:
www.residentevil.com/
Product Homepage:
http://www.residentevil.com/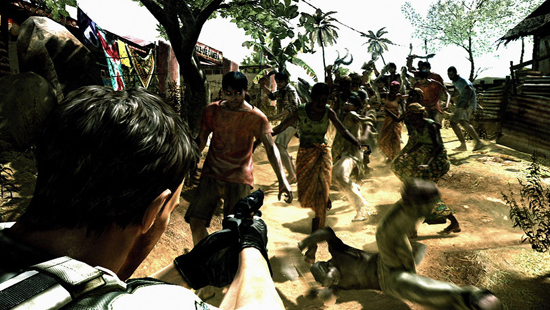 Resident Evil 5 is a survival horror video game developed and published by Capcom. The game is the seventh installment in the Resident Evil survival horror series, and was released on September 18. Resident Evil 5 revolves around Chris Redfield and Sheva Alomar as they investigate a terrorist threat in Kijuju, a fictional town in Africa.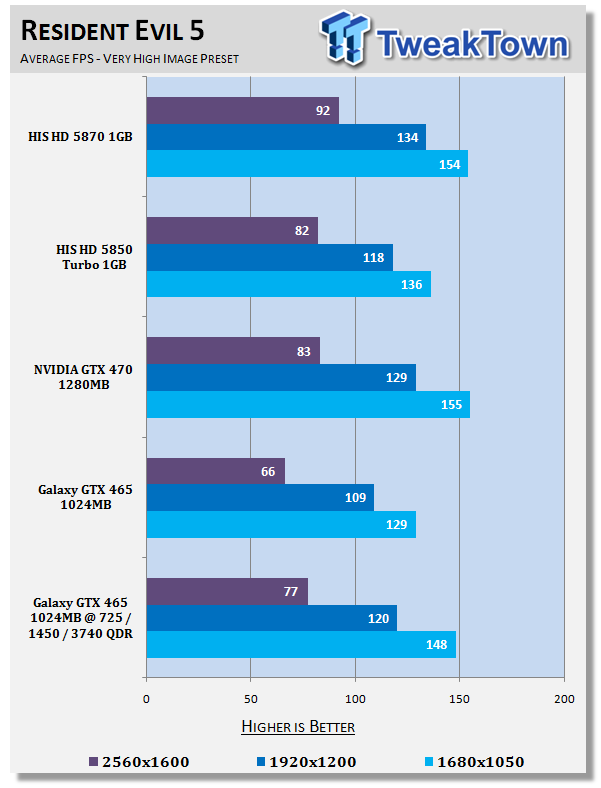 Across the board we see a nice bump in performance. We're again a lot closer to the GTX 470 and at times we're out performing the HD 5850.
Benchmarks - BattleForge
BattleForgeVersion and / or Patch Used:
Auto Patched at Load
Timedemo or Level Used:
Built-in Test
Developer Homepage:
http://www.battleforge.com/
Product Homepage:
http://www.battleforge.com/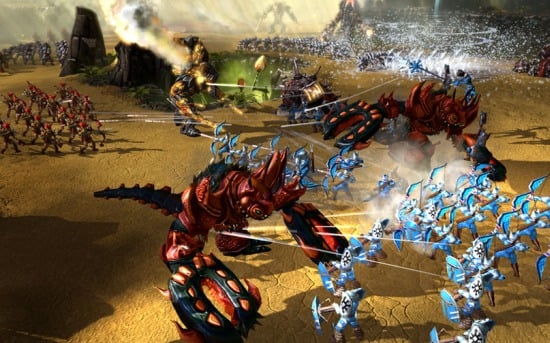 The Gods have disappeared and the old sun has died, letting a vile twilight engulf the world of Nyn. In exchange for all treasures the mortals possessed, the evil giants agreed to forge a new sun and hurl it into the sky.
But the deal was betrayed, the treasure stolen and now the mortals flee the wrath of the giants. Under the light of a new sun the mortals stumble into a world changed and twisted by an age of twilight. The long journey home has become a conquest of survival.
Note:
Supporting DirectX 11 we have seperated the graphs for NVIDIA and ATI cards. While the numbers between the two brands can be compared you have to make note that ATI based HD 5000 series cards are running DirectX 11.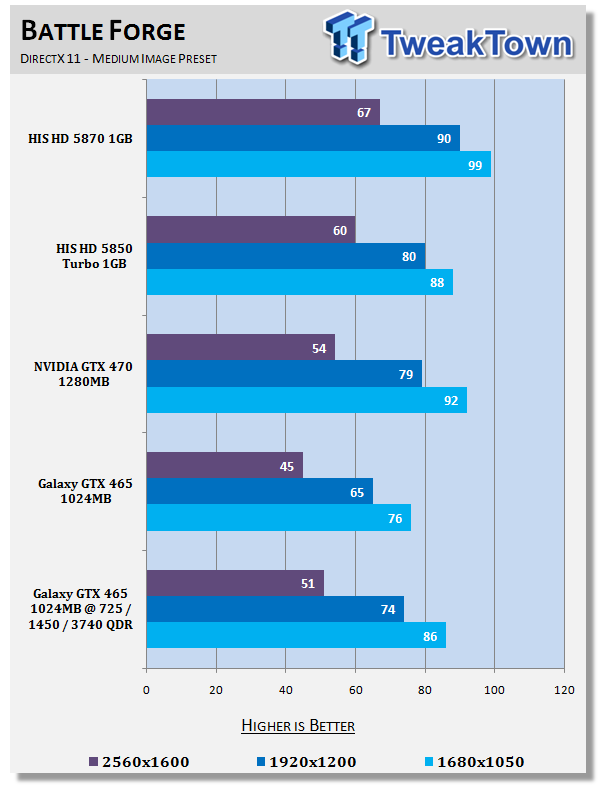 Again another good boost in performance. Under BattleForge, though, we don't see the GTX 400 series perform great at the higher resolution.
Benchmarks - Tom Clancy's H.A.W.X.
Tom Clancy's H.A.W.X.Version and / or Patch Used:
Benchmark Demo
Timedemo or Level Used:
Built-in Test
Developer Homepage:
http://www.ubi.com/UK/default.aspx
Product Homepage:
http://www.hawxgame.com/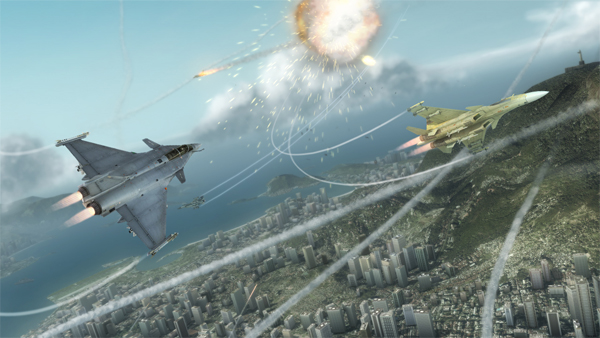 Tom Clancy's H.A.W.X is an arcade-style flight simulator video game developed by Ubisoft Romania and published by Ubisoft for Microsoft Windows, Xbox 360, PlayStation 3, and iPhone OS.
The fundamental gameplay mechanics are similar to those of other console-based flight series. Players take on enemies with over 50 aircraft available. Each mission is at real world locations in environments created with commercial satellite data. A cockpit, first person, and third person view are selectable. The third person view gives the player an external view of both their plane and the target.
Set above the skies of a near-future world, increasingly dependent on private military companies with elite mercenaries who have a relaxed view on the law. As these non-governmental organizations gain power, global conflict erupts with one powerful PMC attacking the United States.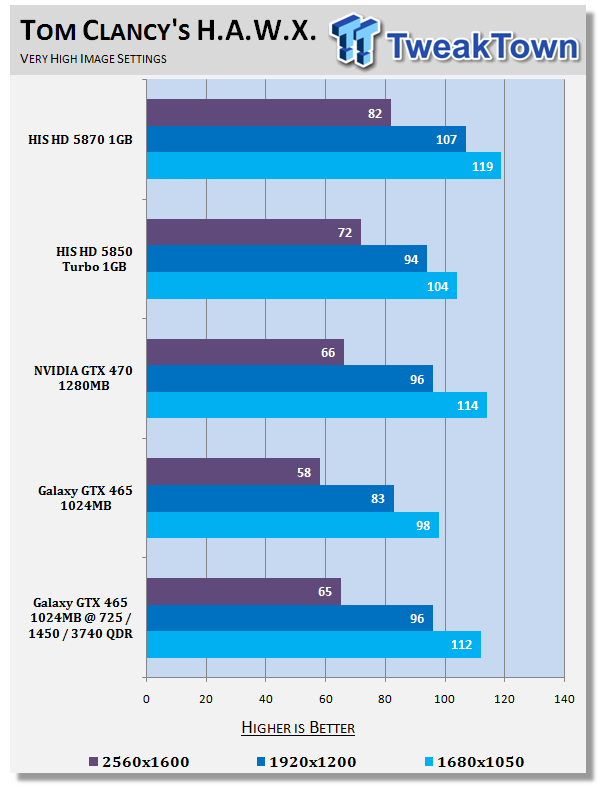 We continue to see a good boost in performance when we OC the model. Compared to the GTX 470, the card sits right behind it.
Benchmarks - Darkest of Days
Darkest of DaysVersion and / or Patch Used:
1.4
Timedemo or Level Used:
Built-in Test
Developer Homepage:
http://www.darkestofdays.com/index.php
Product Homepage:
http://www.darkestofdays.com/index.php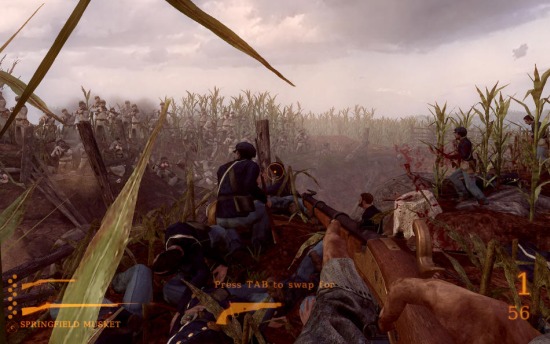 Darkest of Days takes the player through time into historic battles in an effort to save key individuals from certain death. The battles range from Custer's Last Stand at the Battle of the Little Bighorn in 1876 to fighting in Pompeii as ash and fire rain down from an erupting Mt. Vesuvius in 79 AD. Other locations include the battles of Antietam and Tannenberg, and a German World War II P.O.W. camp. There are different missions in every time period and the game takes about 4 hours to complete.
The game features over twenty weapons, both from the original time period as well as those brought back from the future. In addition, there are artillery weapons from different time periods to assist in battle.
Note:
With the PhysX set to Medium or High Darkest of Days take advantage of the NVIDIA PhysX abilities. For that reason we will test ATI cards at the Low preset, NVIDIA based cards though will be tested at Low and High.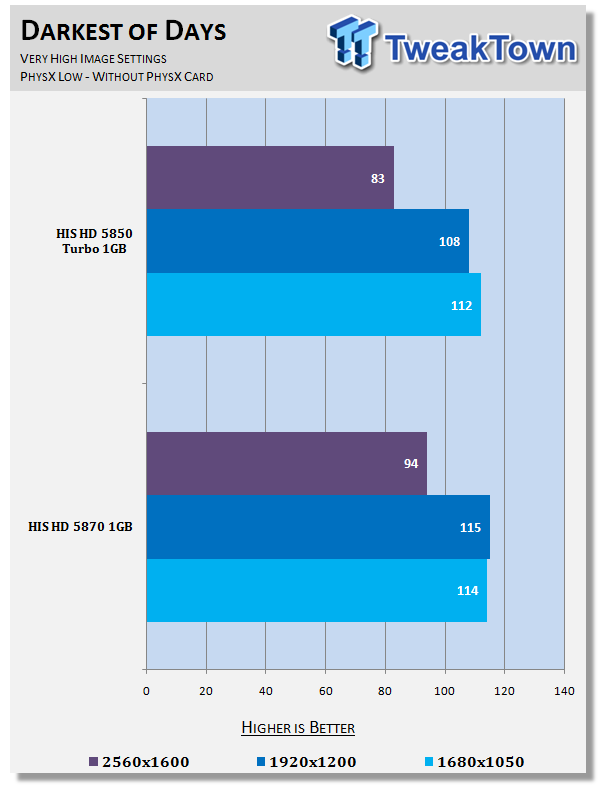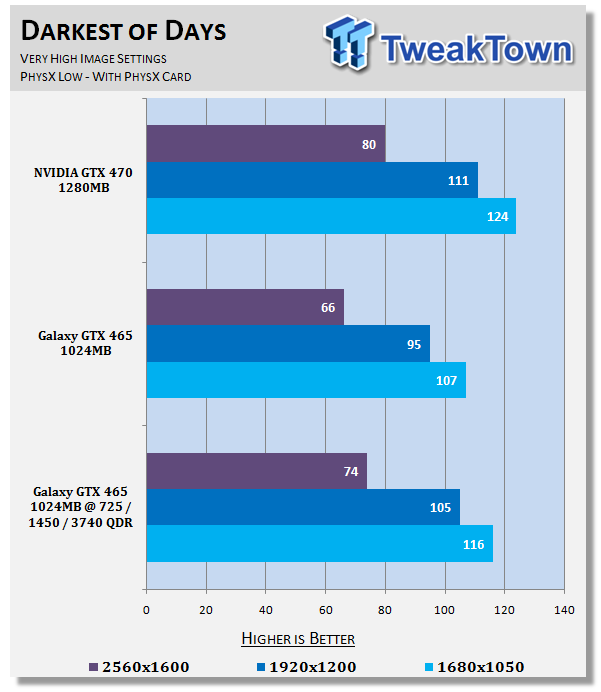 Darkest of Days with PhysX on manages to see a good boost in performance.
Benchmarks - Far Cry 2
Far Cry 2Version and / or Patch Used:
1.01
Timedemo or Level Used:
Ranch Long
Developer Homepage:
http://www.ubi.com/
Product Homepage:
http://www.farcry2.com/
Buy It Here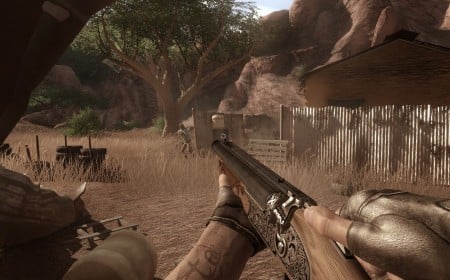 The Dunia Engine was built specifically for Far Cry 2 by the award-winning Ubisoft Montreal development team. It delivers the most realistic destructible environments, amazing special effects such as dynamic fire propagation and storm effects, real-time night-and-day cycle, dynamic music system, non-scripted enemy A.I. and so much more.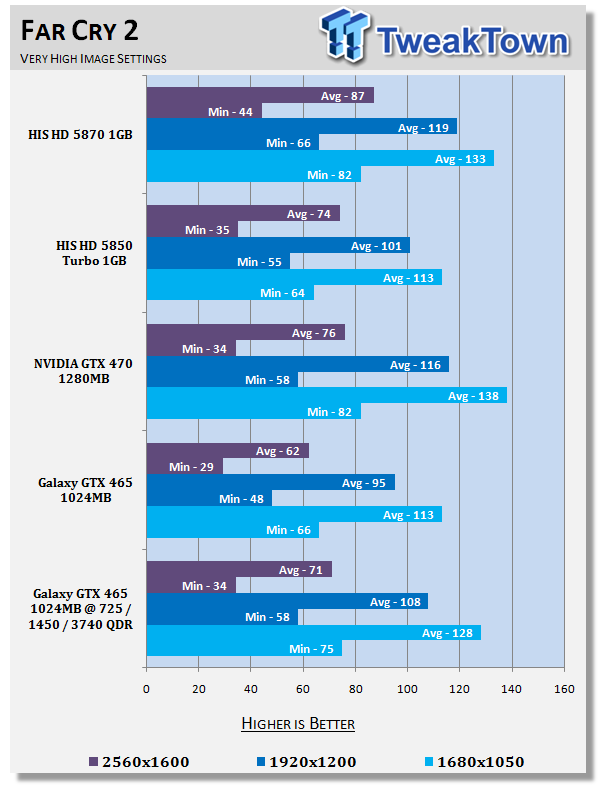 Good numbers across the board and we're able to skip over that 30 FPS minimum we need at the highest resolution.
Benchmarks - Batman Arkham Asylum
Batman Arkham AsylumVersion and / or Patch Used:
1.1
Timedemo or Level Used:
Built-in Test
Developer Homepage:
http://www.batmanarkhamasylum.com/
Product Homepage:
http://www.batmanarkhamasylum.com/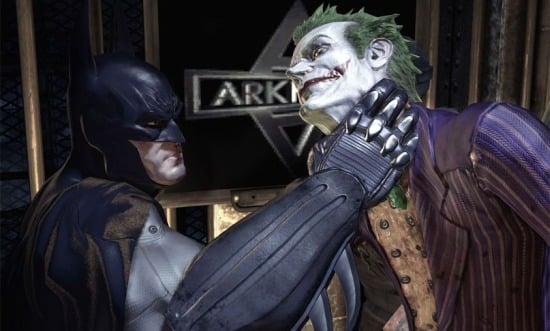 Batman: Arkham Asylum exposes players to a unique, dark and atmospheric adventure that takes them to the depths of Arkham Asylum - Gotham's psychiatric hospital for the criminally insane. Gamers will move in the shadows, instigate fear amongst their enemies and confront The Joker and Gotham City's most notorious villains who have taken over the asylum.
Using a wide range of Batman's gadgets and abilities, players will become the invisible predator and attempt to foil The Joker's demented scheme.
Batman: Arkham Asylum features an original story penned exclusively for the game by famous Batman author and five-time Emmy award winner Paul Dini, whose credits include Lost season one and Batman: The Animated Series.
Note:
With support for PhysX NVIDIA based cards will be tested with the technology on and off, ATI cards will be tested with the technology off due to it not being supported on their cards.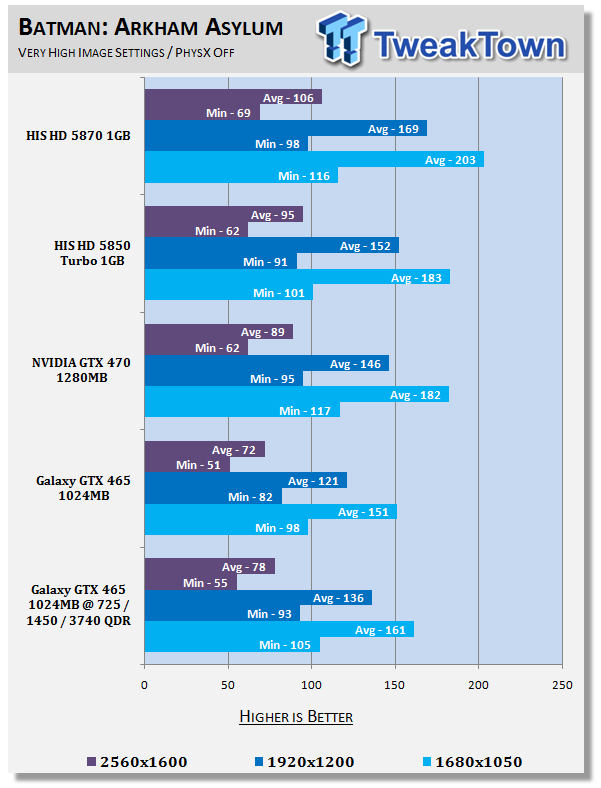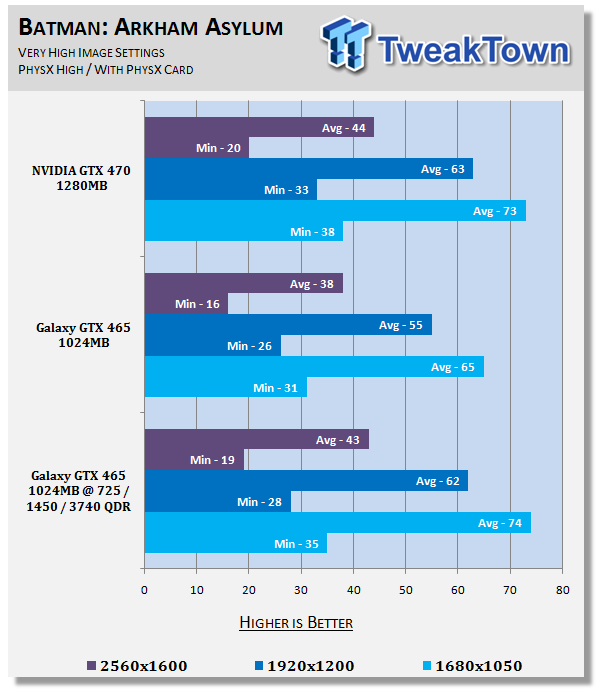 With PhysX on we can see that the performance boost is almost enough to break that 30 FPS minimum at 1920 x 1200. Unfortunately we're just behind it here, though. Nothing a small detail drop wouldn't fix, however.
Benchmarks - Dark Void
Dark VoidVersion and / or Patch Used:
Benchmark Demo
Timedemo or Level Used:
Built-in Test
Developer Homepage:
http://www.airtightgames.com
Product Homepage:
http://www.darkvoidgame.com/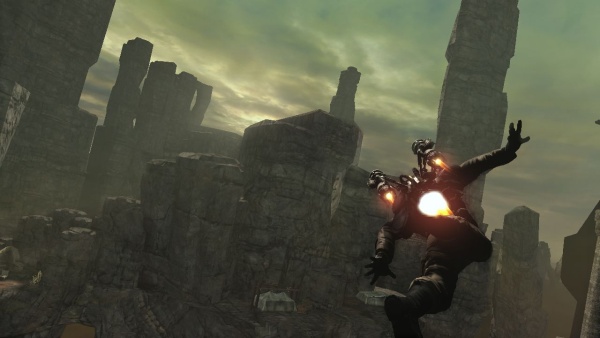 The game's story takes place during World War II and centers around a cargo pilot named William Augustus Grey (voiced by Nolan North) who is teleported to another world while flying through the Bermuda Triangle. In this world, known as the 'Void', Will encounters an alien race as well as other humans, which are known as the Watchers and the Survivors respectively.
Will reluctantly joins the Survivors who are engaged in a feud with the alien race to satisfy his desire to return to Earth. While aiding the Survivors, Will discovers that the Void is a middle ground that connects both the Watchers homeworld and Earth. It also becomes apparent that the Watchers are supplying the Axis powers with various supplies for reasons unknown. With the help of Nikola Tesla, Will utilizes retrofited Watcher technology to combat the Watchers and eventually find a way to escape the Void.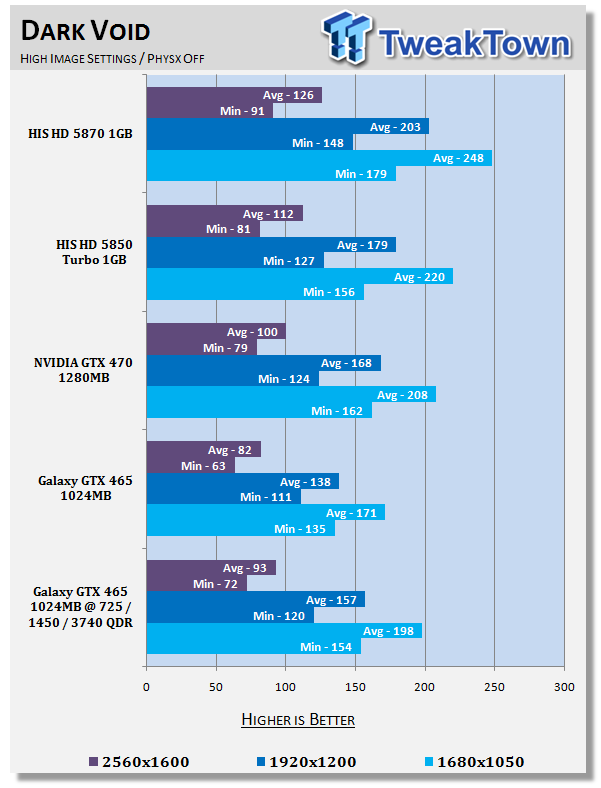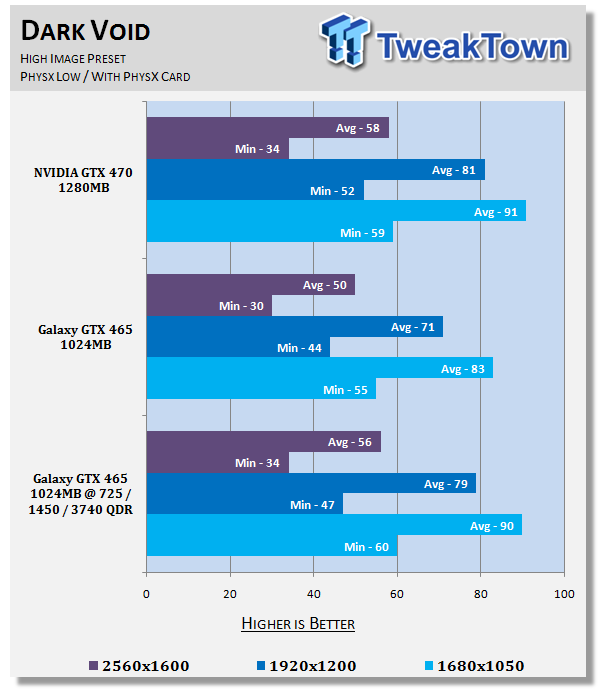 Dark Void sees big numbers and with PhysX on you can see we're comfortably over the 30 FPS minimum we want to see.
Benchmarks - High Quality AA and AF
High Quality AA and AF
Our high quality tests let us separate the men from the boys and the ladies from the girls. If the cards weren't struggling before they will start to now.
Far Cry 2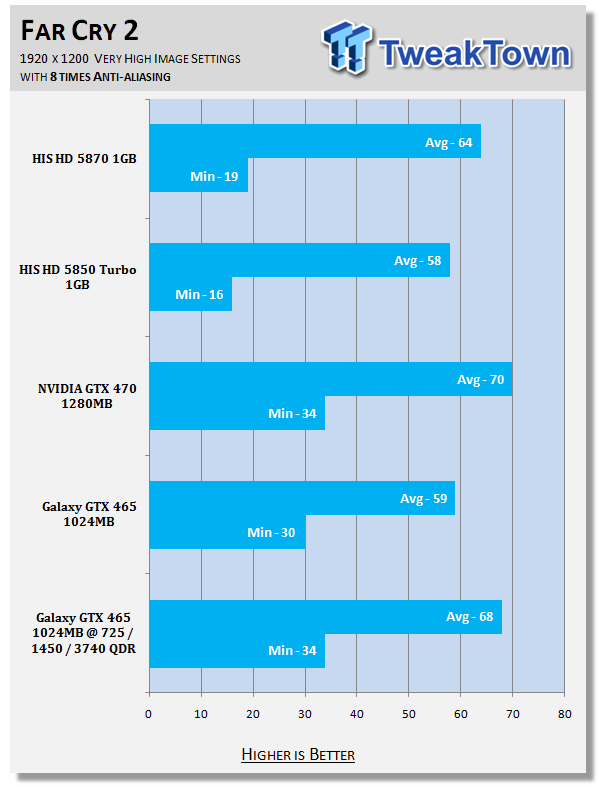 A good boost that helps move away from that 30 FPS minimum. Compared to the ATI offerings, performance is very strong with AA on.
Resident Evil 5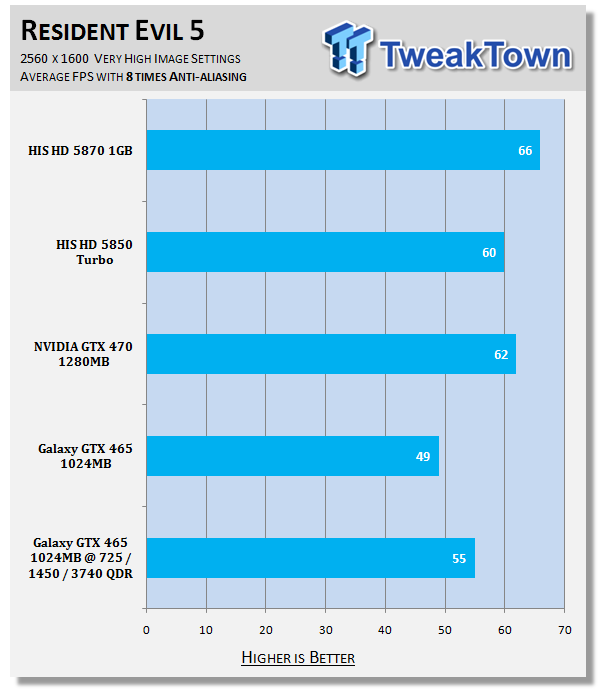 A good boost again, but we're not quite at that 60 FPS average we want.
Tom Clancy's H.A.W.X.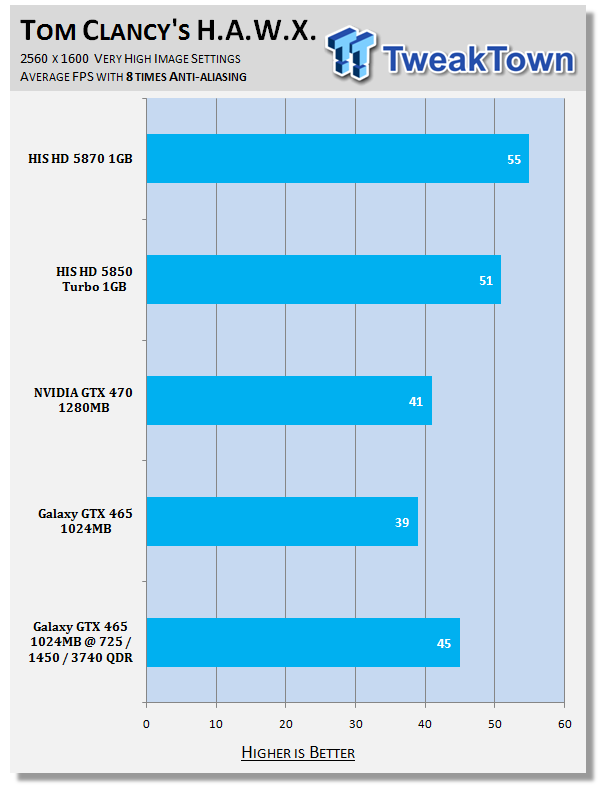 Another good boost in performance here, but not a single card here breaks the 60 FPS average we need to see.
Benchmarks - Elcomsoft Wireless Security Auditor
Elcomsoft Wireless Security AuditorVersion and / or Patch Used:
1.51
Timedemo or Level Used:
Sample File
Developer Homepage:
http://www.elcomsoft.com/
Product Homepage:
http://www.elcomsoft.com/ewsa.html

ElcomSoft has pioneered many software innovations that have made it easier to recover passwords protecting various types of resources. For the first time in the industry, the company's patent-pending GPU acceleration makes its way into Wi-Fi password recovery, reducing the time required to recover Wi-Fi passwords up to a hundred times.
Supporting up to four NVIDIA boards such as GeForce 8, 9, and 200, as well as ATI video cards such as RADEON HD 4000 Series and up, Elcomsoft Wireless Security Auditor allows building servers with supercomputer performance at a fraction of the price.

Overclocking yields a nice little boost in performance.
Benchmarks - Badaboom
BadaboomVersion and / or Patch Used:
Release 1.2.1.7
Developer Homepage:
http://www.nvidia.com//
Product Homepage:
http://www.badaboomit.com/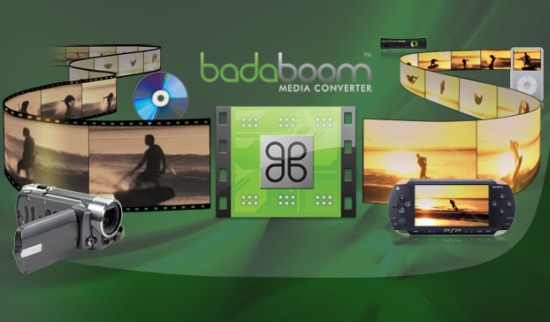 Badaboom eliminates the frustration of video conversion by providing users with speed, efficiency, quality, and a sleek interface. In a practice that used to take several hours, Badaboom converts feature-length movies in a matter of minutes while keeping the videos looking crisp and clear.
By harnessing the power of NVIDIA CUDA-enabled GPUs, Badaboom offloads the CPU to allow users to continue browsing the Internet or checking email without decreased system performance, making transcoding high-quality video fast, easy, and painless.
Note:
With the requirement for a CUDA enabled graphics card to run Badaboom, this means that we can only use NVIDIA based cards for this test.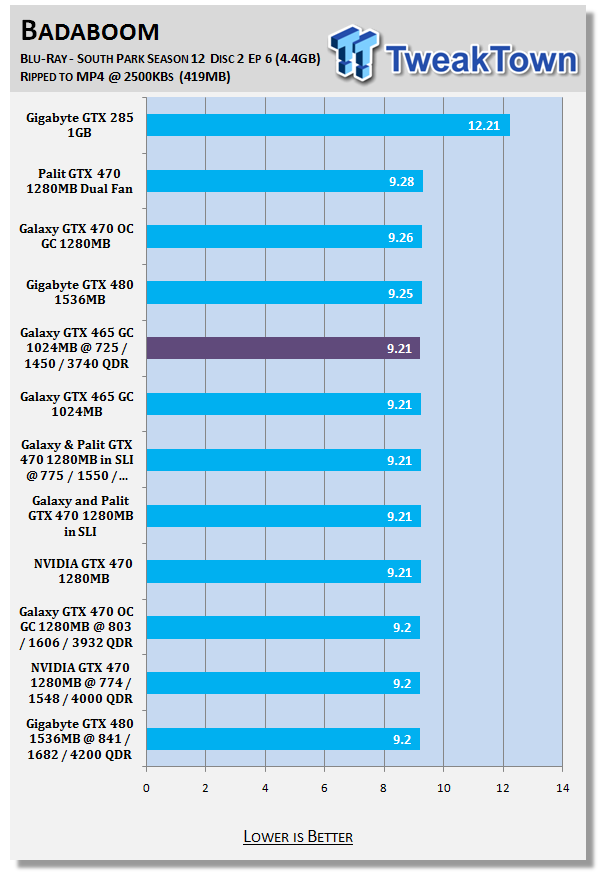 No changes here which is what we would expect.
Temperature Test
Temperature Tests
With the TES 1326 Infrared Thermometer literally in hand we found ourselves getting real-world temperatures from the products we test at load (3D clock speeds).
There are two places we pull temperature from - the back of the card directly behind the core and if the card is dual slot and has an exhaust point we also pull a temperate from there, as seen in the picture.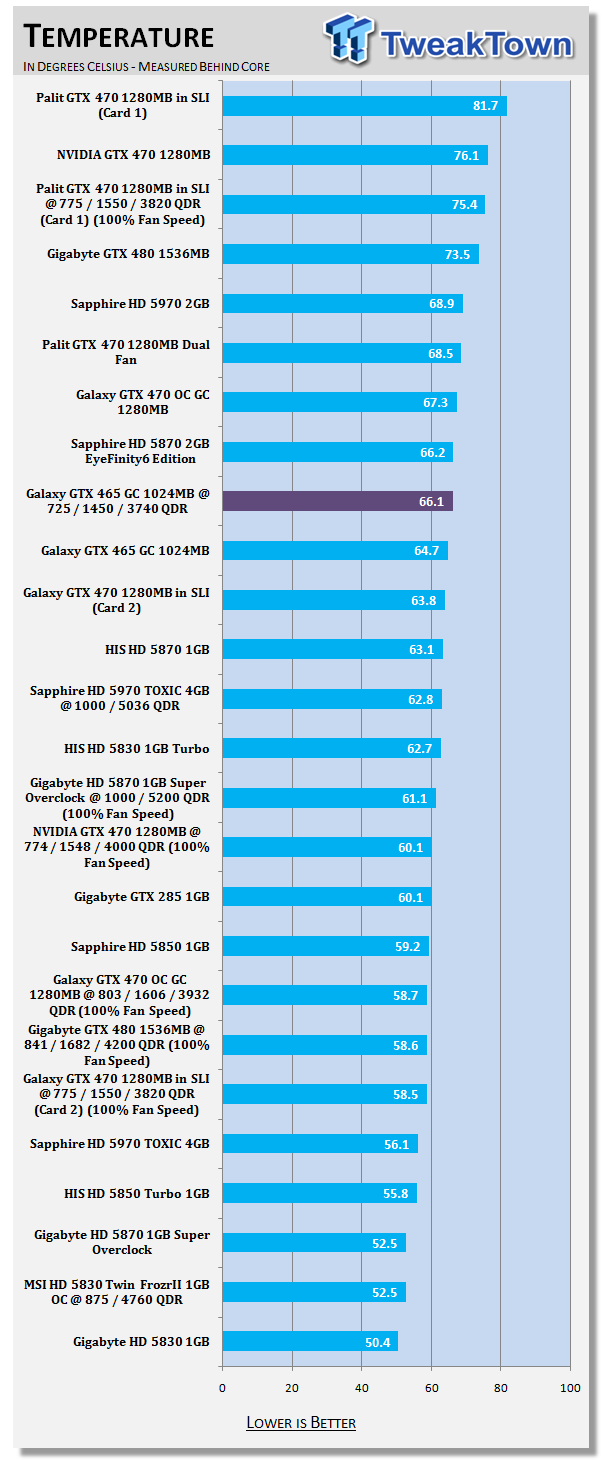 The card ran slightly warmer, but it's nothing we would be worried about.
Sound Test
Sound Tests
Pulling out the TES 1350A Sound Level Meter we find ourselves quickly yelling into the top of it to see how loud we can be.
After five minutes of that we get a bit more serious and place the device two CM away from the fan on the card to find the maximum noise level of the card when idle (2D mode) and in load (3D mode).

Noise was a little higher, but again nothing that would concern you; the model is one of the quietest to date.
Power Consumption Tests
Using our new PROVA Power Analyzer WM-01 or "
Power Thingy
" as it has become quickly known as to our readers, we are now able to find out what kind of power is being used by our test system and the associated graphics cards installed. Keep in mind; it tests the complete system (minus LCD monitor, which is plugged directly into AC wall socket).
There are a few important notes to remember though; while our maximum power is taken in 3DMark06 at the same exact point, we have seen in particular tests the power being drawn as much as 10% more. We test at the exact same stage every time; therefore tests should be very consistent and accurate.
The other thing to remember is that our test system is bare minimum - only a 7,200RPM SATA-II single hard drive is used without CD ROM or many cooling fans.
So while the system might draw 400 watts in our test system, placing it into your own PC with a number of other items, the draw is going to be higher.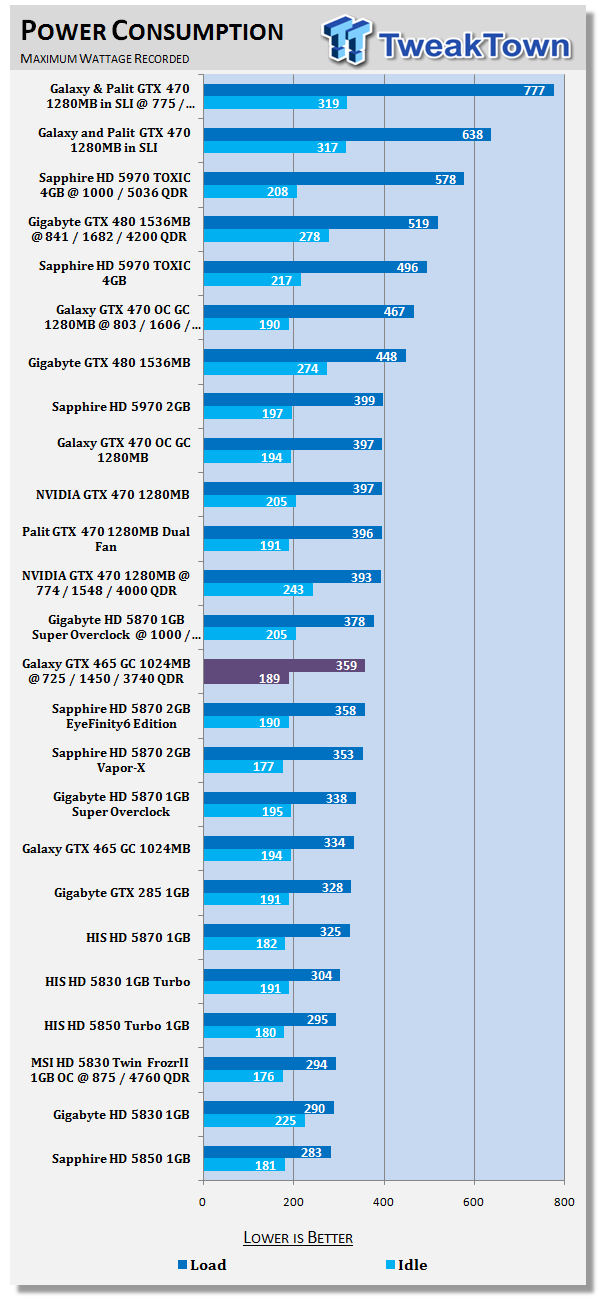 Like the other numbers, power draw is also up. Also like them, though, it's not at a number we would be worried about.
Total Performance Rating (TPR)
Total Performance Rating
The TPR graph is a combination of all our benchmarks in which NVIDIA and ATI are on an even playing field. This includes benchmarks where PhysX can be forced off like Dark Void and Batman: Arkham Asylum, but not Darkest of Days.
The TPR number is a combination of:
3DMark Vantage, Heaven Benchmark V2, CINEBENCH R11.5, Resident Evil 5, BattleForge, Tom Clancy's H.A.W.X., Far Cry 2, Batman: Arkham Asylum (PhysX Off), Dark Void (PhysX Off) and our three High Quality tests which include Far Cry 2, Resident Evil 5 and Tom Clancy's H.A.W.X.
All of the benchmark results achieved are then combined into a single number. As this graph will grow over time and cards won't be re-tested, next to each model you'll find the driver version that was used when the card was benchmarked.

We again see a good picture of how the overclocked models compare to all the competition. We can see that over the stock clocks we see quite the performance boost. Compared to the standard HD 5850, the card also pulls out a win and is only JUST behind an overclocked one. The same is seen against the GTX 470 with very little separating it. Really, it sits quite close to everything below a GTX 470 overclocked.
Total Value Rating (TVR)
Total Value Rating
The TVR graph is the TPR score divided by the price of the video card. The price of the video card is based on the list price of the model on Newegg.com. In the event the card isn't listed, it will be based on the U.S. $ MSRP given to us by the manufacturer.
In the event we can't source a price from either, the product will not receive a TVR rating. As with our TPR graph, the amount of video cards on the list will grow over time and the price of the model won't change from what it was when first reviewed. For this reason the U.S. $ price that the card is based off will be included next to the name of the model.
In the event you want to find the TVR rating yourself based on the current price, all you have to do is simply divide the TPR number by the list price.
TVR numbers are rounded to the nearest whole number; 100.3 will be 100; 100.8 will be 101 and 100.5 will be rounded down to 100.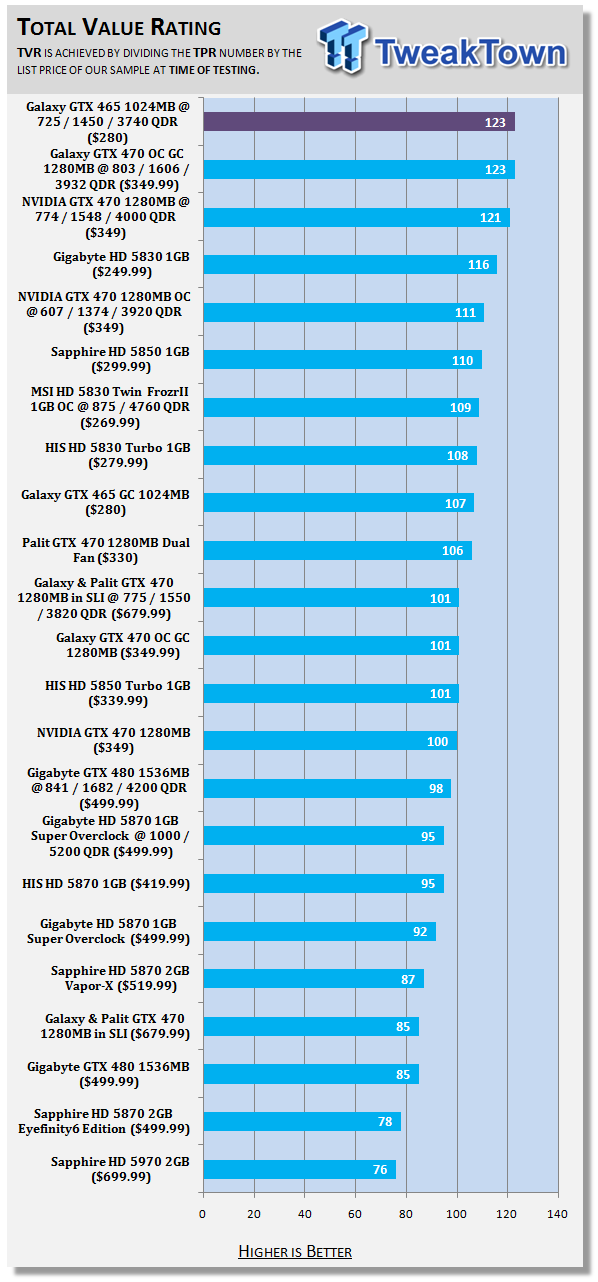 What all that performance does, though, is wander for the overall value of the product. The card manages to match the Galaxy 470, but that had voltage adjustment. Give us that and we would have a new leader on the TVR graph.
Final Thoughts
I was really surprised to see the performance increase we got from the GTX 465. I was hoping to see the big performance increase we saw from the GTX 470, but wasn't sure if we would get it or not. The good news is that the 700MHz+ core clock did wonders for our overall performance.
What it did ultimately, though, was wonders for the value of the card with it taking top spot; well, equal top spot with the Galaxy GTX 470 we looked at recently.
It's important to know that we didn't have the voltage adjust ability; with that we could end up with another 30MHz + on the core which would push our TVR number higher and let the model climbing even higher up the TPR graph.
The GTX 465 is a great model I feel. Its price is good, its OC potential seems to be fantastic and as I mentioned before, it isn't plagued with the same heat, power and noise issues that the original GTX 400 series plagued us with.
All these are so important as well when you're getting into that more mainstream market. NVIDIA might've gotten off to a bit of a rocky start with the GTX 400 series, but the GTX 465 and the latest ForceWare 257 series drivers are not only a step, but a leap in the right direction.
It looks like the video card market is going to begin to start heating up again.
PRICING: You can find products similar to this one for sale below.

United States: Find other tech and computer products like this over at Amazon.com

United Kingdom: Find other tech and computer products like this over at Amazon.co.uk

Australia: Find other tech and computer products like this over at Amazon.com.au

Canada: Find other tech and computer products like this over at Amazon.ca

Deutschland: Finde andere Technik- und Computerprodukte wie dieses auf Amazon.de