High End Radeons - Then and Now
The HD 5870 and HD 5970 we see today are quite different to the ones we saw at the launch of the model. Step inside and we'll explain why.
Published
7 minute read time
Introduction
I've been fairly vocal on the interweb about my opinion on the GTX 400 series. To be honest, though, over the last week or two I've been a complete mess full of all different emotions.
Video cards are my job and I love them (most of the time!). For this reason I'm fairly passionate about releases. My frustration with NVIDIA lately has been immense due to big delays and horrible allocation on samples, but I know once I get the GTX 470 and hopefully GTX 480 in my hands, love it or hate it, I'll be excited.
I'm not sure if I should say we all expected the GTX 400 series to launch in October / November last year, but I can at least say we had hoped. It didn't, though, nor did it launch in December, January or February; it's March now and the launch date is set.
The HD 5870 and HD 5970 are different cards to the ones we looked at in September and November of last year. With a number of driver updates the performance has increased and if NVIDIA worked on beating the numbers these models launched at, they could well be in trouble.
While we understand that the GTX 400 series is more than just a gaming card, for the majority of gamers, that doesn't matter. It's going to mainly get reviewed in games and gamers are going to base their decision on the numbers from the games they play. Great tessellation performance, fast Folding@Home numbers and CUDA support aren't going to help in a lot of the games we play today.
Before we have a look at the GTX 400 series, though, let's take the time to see where the HD 5870 and HD 5970 have come from to where they sit today.
Test System Setup and 3DMark Vantage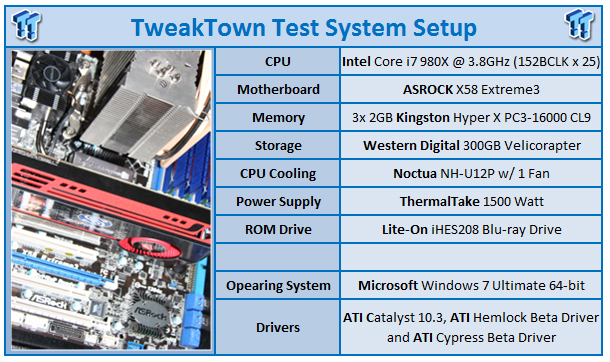 We would like to thank the following companies for supplying and supporting us with our test system hardware and equipment:
Intel
,
ASRock
,
Kingston
,
Western Digital
,
Noctua
and
Thermaltake
.
The GTX 400 series are going to be high-end parts and while the GTX 480 might not be a dual GPU model, the price it's going to sell for makes the HD 5970 an option for people who want to spend the big dollars. For those reasons that's why we've chosen to include the top two cards from ATI.
The first is the highly popular single GPU HD 5870 which we've come to know and love; the other is the dual GPU HD 5970 which I personally use and has the privilege of driving my Eyefinity setup through so many games.
Let's get started!
3DMark VantageVersion and / or Patch Used:
1.0.1
Developer Homepage:
http://www.futuremark.com
Product Homepage:
http://www.futuremark.com/products/3dmarkvantage/
Buy It Here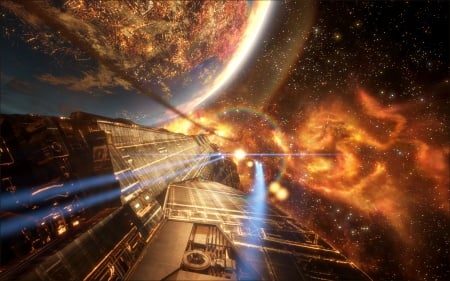 3DMark Vantage is the new industry standard PC gaming performance benchmark from Futuremark, newly designed for Windows Vista and DirectX10. It includes two new graphics tests, two new CPU tests, several new feature tests, and support for the latest hardware.
3DMark Vantage is based on a completely new rendering engine, developed specifically to take full advantage of DirectX10, the new graphics API from Microsoft.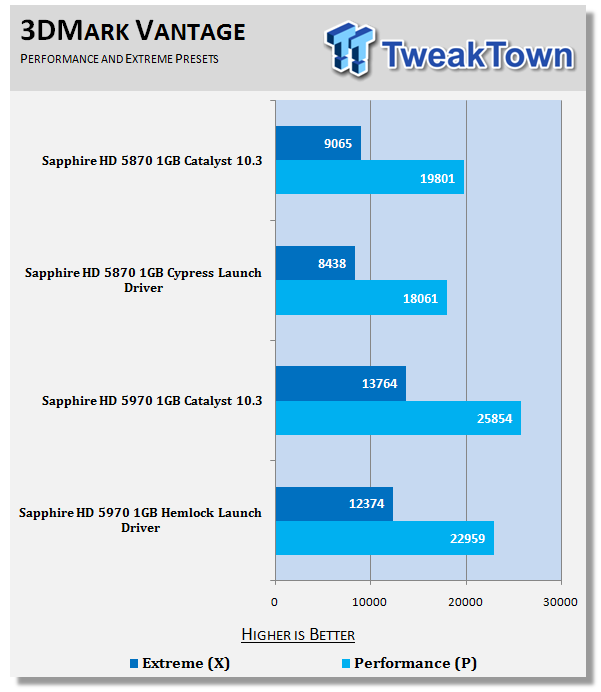 We can see in both presets there are some serious great performance increases being seen from both high end ATI models.
Unigine Heaven Benchmark (DX11)
Unigine Heaven BenchmarkVersion and / or Patch Used:
1
Developer Homepage:
http://www.unigine.com
Product Homepage:
http://unigine.com/press-releases/091022-heaven_benchmark/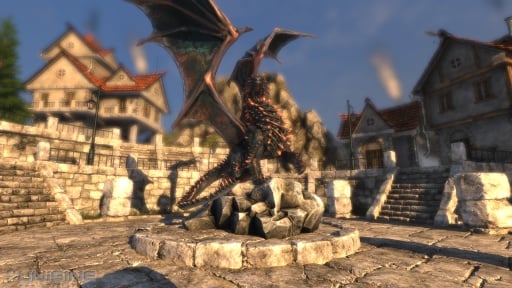 New benchmark grants the power to unleash the DirectX 11 potential in the gift wrapping of impressively towering graphics capabilities. It reveals the enchanting magic of floating islands with a tiny village hidden in the cloudy skies. With the interactive mode emerging experience of exploring the intricate world is ensured within reach. Through its advanced renderer, Unigine is one of the first to set precedence in showcasing the art assets with tessellation, bringing compelling visual finesse, utilizing the technology to the full extend and exhibiting the possibilities of enriching 3D gaming.
DirectX 11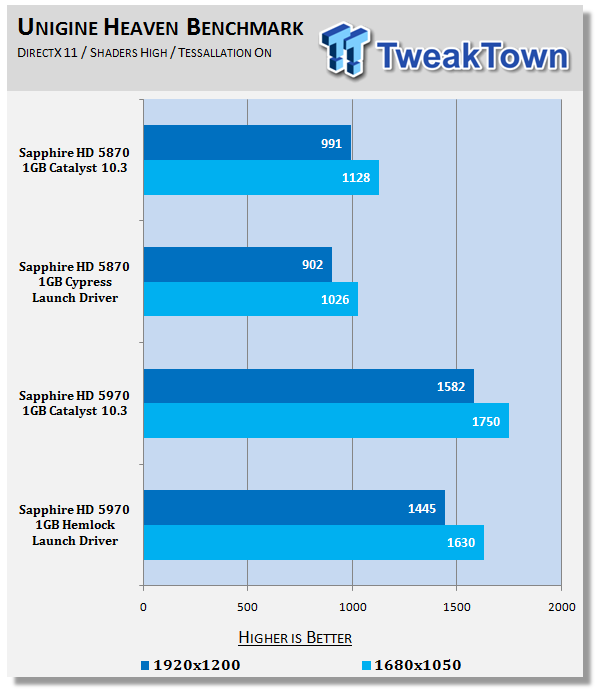 Both cards see a good gain from the launch driver which translates to around a 10% performance increase.
Benchmarks - Resident Evil 5
Resident Evil 5Version and / or Patch Used:
Demo Benchmark
Developer Homepage:
www.residentevil.com/
Product Homepage:
http://www.residentevil.com/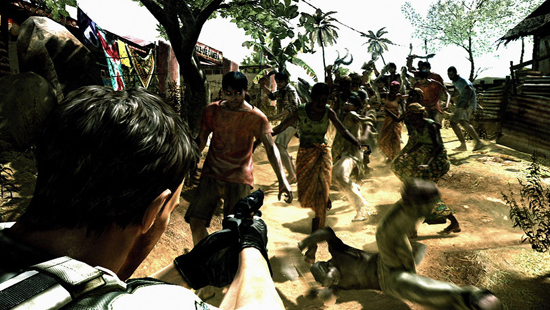 Resident Evil 5 is a survival horror video game developed and published by Capcom. The game is the seventh installment in the Resident Evil survival horror series, and was released on September 18. Resident Evil 5 revolves around Chris Redfield and Sheva Alomar as they investigate a terrorist threat in Kijuju, a fictional town in Africa.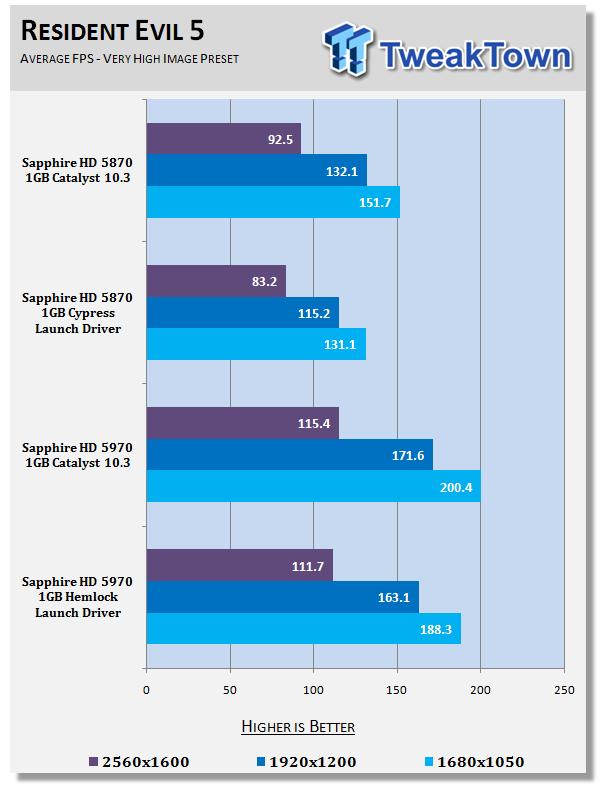 Getting into some real world games, we can see the performance improvements are again very impressive. The HD 5870 indeed sees some very nice jumps that equate to well over 10% at times.
Benchmarks - Far Cry 2
Far Cry 2Version and / or Patch Used:
1.01
Timedemo or Level Used:
Ranch Long
Developer Homepage:
http://www.ubi.com/
Product Homepage:
http://www.farcry2.com/
Buy It Here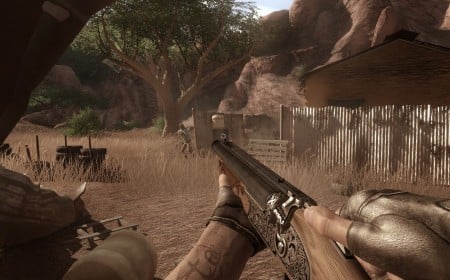 The Dunia Engine was built specifically for Far Cry 2 by the award-winning Ubisoft Montreal development team. It delivers the most realistic destructible environments, amazing special effects such as dynamic fire propagation and storm effects, real-time night-and-day cycle, dynamic music system, non-scripted enemy A.I. and so much more.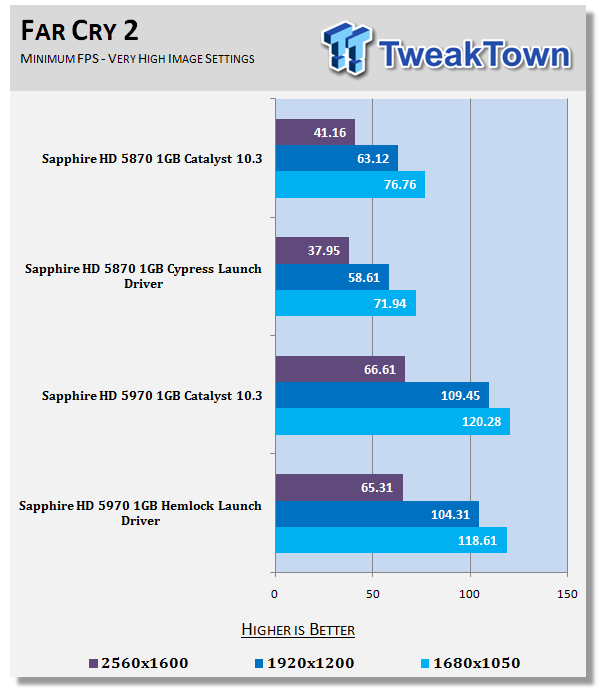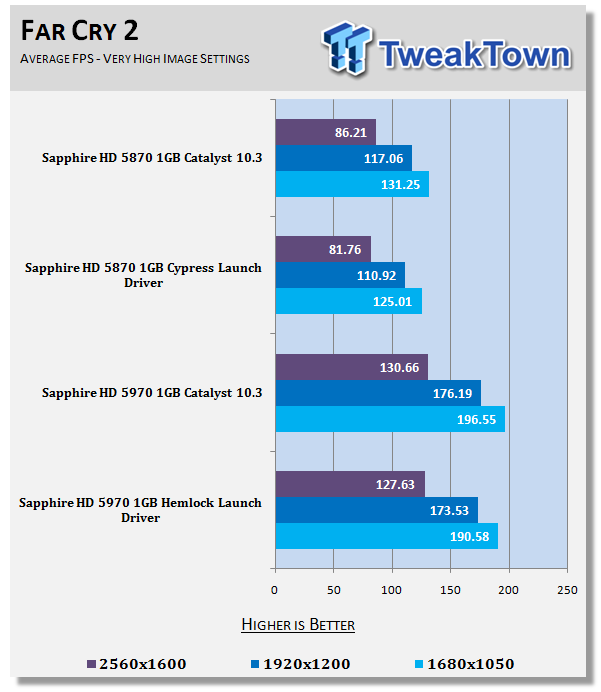 We again see some good gains from the drivers with performance at times increased over 10%. The best gain would be the 2560 x 1600 HD 5870 Minimum which moves the FPS over 40 and making sure you have some really smooth game play.
Benchmarks - Darkest of Days
Darkest of DaysVersion and / or Patch Used:
1.4
Timedemo or Level Used:
Built-in Test
Developer Homepage:
http://www.darkestofdays.com/index.php
Product Homepage:
http://www.darkestofdays.com/index.php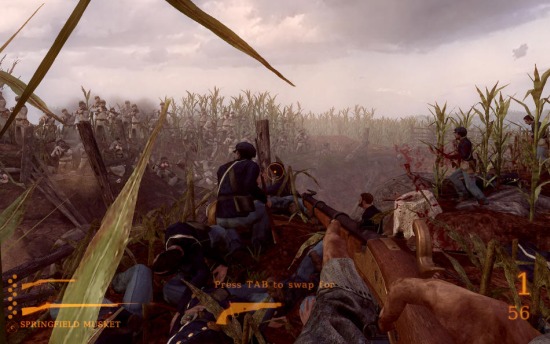 Darkest of Days takes the player through time into historic battles in an effort to save key individuals from certain death. The battles range from Custer's Last Stand at the Battle of the Little Bighorn in 1876 to fighting in Pompeii as ash and fire rain down from an erupting Mt. Vesuvius in 79 AD. Other locations include the battles of Antietam and Tannenberg, and a German World War II P.O.W. camp. There are different missions in every time period and the game takes about 4 hours to complete.
The game features over twenty weapons, both from the original time period as well as those brought back from the future. In addition, there are artillery weapons from different time periods to assist in battle.
Note:
With the PhysX set to Medium or High Darkest of Days take advantage of the NVIDIA PhysX abilities. For that reason we will test ATI cards at the Low preset, NVIDIA based cards though will be tested at Low and High.
PhysX set to Low w/out PhysX based Card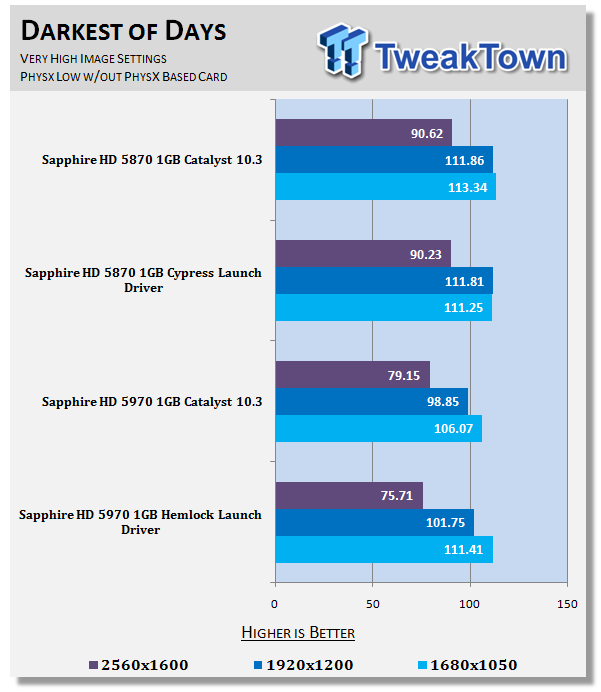 Most games these days are based on DirectX 9, 10 or 11; Darkest of Days uses OpenGL which is a lot less common these days. For that reason it seems performance is a bit all over the place as it's probably not something that ATI concentrates on.
Benchmarks - BattleForge
BattleForgeVersion and / or Patch Used:
Auto Patched at Load
Timedemo or Level Used:
Built-in Test
Developer Homepage:
http://www.battleforge.com/
Product Homepage:
http://www.battleforge.com/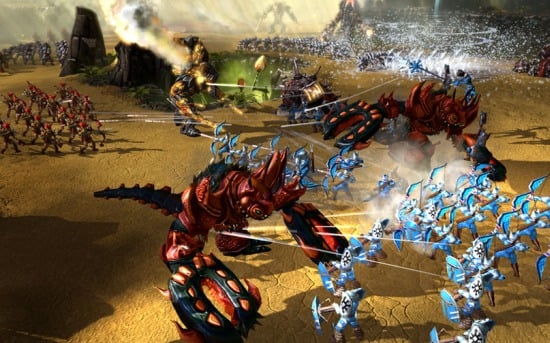 The Gods have disappeared and the old sun has died, letting a vile twilight engulf the world of Nyn. In exchange for all treasures the mortals possessed, the evil giants agreed to forge a new sun and hurl it into the sky.
But the deal was betrayed, the treasure stolen and now the mortals flee the wrath of the giants. Under the light of a new sun the mortals stumble into a world changed and twisted by an age of twilight. The long journey home has become a conquest of survival.
Note:
Supporting DirectX 11 we have seperated the graphs for NVIDIA and ATI cards. While the numbers between the two brands can be compared you have to make note that ATI based HD 5000 series cards are running DirectX 11.
DirectX 11 (ATI HD 5000 Series Only)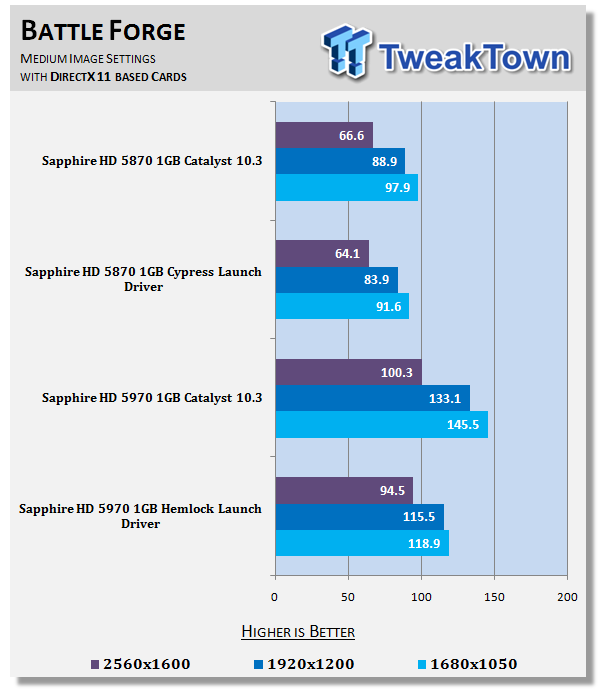 While the HD 5870 has seen some good gains, you can see the HD 5970 has seen massive boosts across the board.
Benchmarks - Tom Clancy's H.A.W.X.
Tom Clancy's H.A.W.X.Version and / or Patch Used:
Tom Clancy's H.A.W.X.
Timedemo or Level Used:
Built-in Test
Developer Homepage:
http://www.ubi.com/UK/default.aspx
Product Homepage:
http://www.hawxgame.com/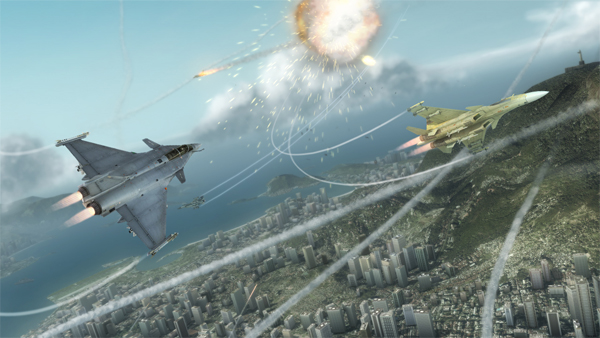 Tom Clancy's H.A.W.X is an arcade-style flight simulator video game developed by Ubisoft Romania and published by Ubisoft for Microsoft Windows, Xbox 360, PlayStation 3, and iPhone OS.
The fundamental gameplay mechanics are similar to those of other console-based flight series. Players take on enemies with over 50 aircraft available. Each mission is at real world locations in environments created with commercial satellite data. A cockpit, first person, and third person view are selectable. The third person view gives the player an external view of both their plane and the target.
Set above the skies of a near-future world, increasingly dependent on private military companies with elite mercenaries who have a relaxed view on the law. As these non-governmental organizations gain power, global conflict erupts with one powerful PMC attacking the United States.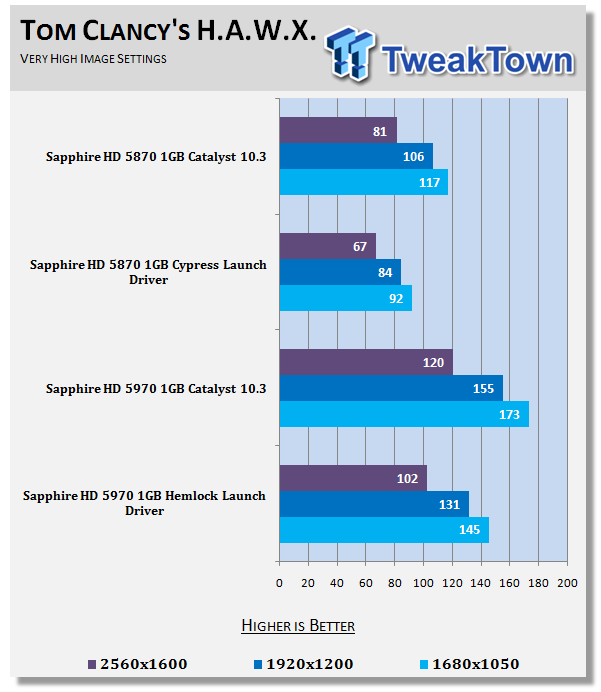 HAWK saw some massive gains in the latest release when compared to the 10.2s. It's clear, though, that gains had been seen previous to this with some increases being around 20%.
Benchmarks - High Quality AA and AF
High Quality AA and AF
Our high quality tests let us separate the men from the boys and the ladies from the girls. If the cards weren't struggling before they will start to now.
Resident Evil 5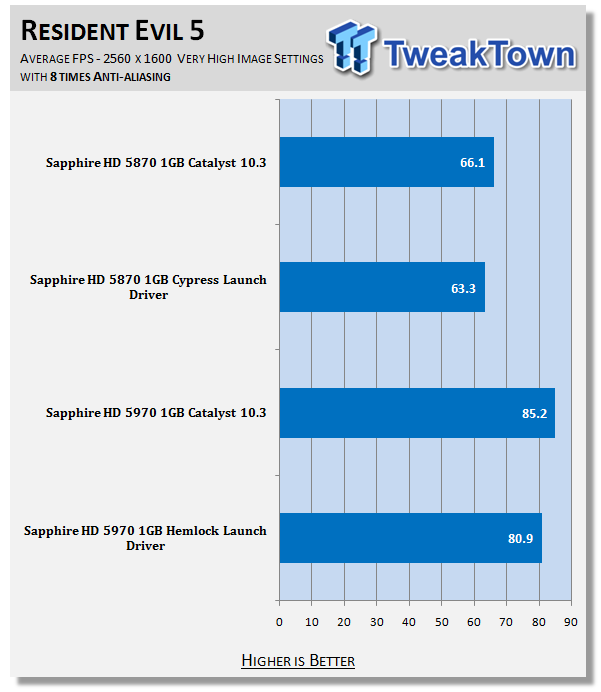 Turning on AA and AF, we can see that performance has increased; the numbers here are about 5% - 8%.
Far Cry 2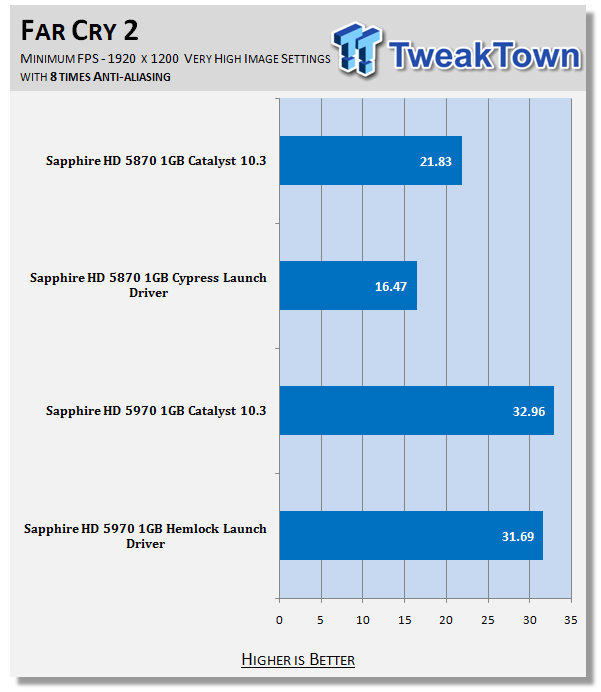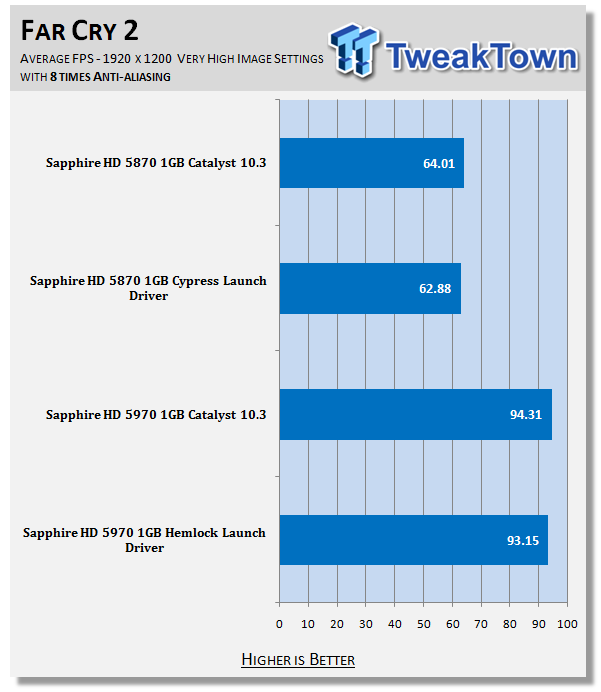 Far Cry 2 sees some good gains, especially from the HD 5870. Unfortunately we're still a fair chunk below that 30 FPS minimum we need to see, though.
Final Thoughts
When we say that the HD 5870 and HD 5970 are very different to the ones we tested at launch, we don't mean in a physical way. Monthly driver releases mean a number of updates are given and a number of small performance increases have happened. When you compare month to month, it's only an FPS here and an FPS there. Compare the March driver to the original Beta drivers and you can see all those little bumps translate to a big bump over the months.
We're not sure if NVIDIA intended to launch the GTX 400 series in November, but we expected it then. You can clearly see that if NVIDIA had worked to even beat the HD 5870 or HD 5970 by 10% back then, they could well be trailing behind at launch.
That's not to say that the driver team at NVIDIA haven't been working on improving on how the GTX 400 series performs now as opposed to if it was released last year, but it's clear they could've had bigger problems to deal with.
When reading GTX 400 reviews in the coming week or two, make sure you keep an eye on the driver version that people are using. The GTX 400 series should be tested on a 197 driver. The same goes for the GTX 200 series models. As for the ATI models, make sure they're tested on either the Catalyst 10.3 or the 10.3a Preview Driver.
PRICING: You can find products similar to this one for sale below.

United States: Find other tech and computer products like this over at Amazon.com

United Kingdom: Find other tech and computer products like this over at Amazon.co.uk

Australia: Find other tech and computer products like this over at Amazon.com.au

Canada: Find other tech and computer products like this over at Amazon.ca

Deutschland: Finde andere Technik- und Computerprodukte wie dieses auf Amazon.de
We openly invite the companies who provide us with review samples / who are mentioned or discussed to express their opinion. If any company representative wishes to respond, we will publish the response here. Please contact us if you wish to respond.