3D: The Cinema Revolution
In the first of a two part series, Ben takes a look at the past, present and future of 3D Cinema.

Published Wed, Feb 17 2010 7:23 AM CST
|
Updated Tue, Nov 3 2020 7:02 PM CST
3D: The Cinema Revolution
Up until the cinema release of James Cameron's blockbuster
Avatar
in late 2009, you could mention the concept of 3D cinema and immediately watch a movie fans face contort into a look of disgust, as they conjure up images of headache-inducing anaglyphic 3D (red and blue). This form of 3D has few fans, but in this article we'll discuss why this has all changed. First up, though, a brief history of 3D cinema.
The first 3D feature film was released in 1922, called
The Power of Love
(predating the Huey Lewis classic by six decades), produced by Harry K. Fairall. This film is the first known case of a 3D film demonstrated to an audience (i.e. not a test). However, the film is now thought to be lost and nothing immediately came of the technology.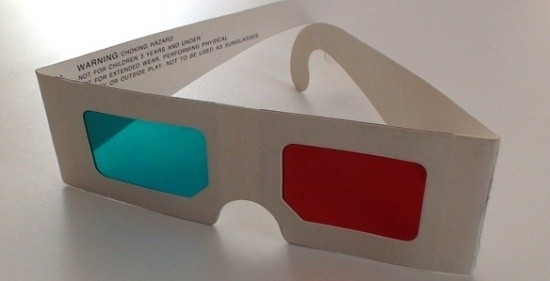 After three decades, Cinema was in a major decline, bought on by the 1950's introduction of television to homes across the world. Movie studios quickly searched for a gimmick to convince movie patrons to once again leave their homes and the concept of 3D (now used mostly for comic books), was dusted off and a rash of films were produced for the format. Notable features included
The House of Wax
,
House on Haunted Hill
,
It Came from Outer Space
and
Pardon my Backfire
starring the Three Stooges. Most of these films were relatively low budget affairs, with dubious production values, solidifying the notion of 3D as a gimmick that did little to add to the cinema experience. While for a time this proved to be successful, the 3D feature film fad died off.
[img]2[/img]
In the early 1980's filmmakers gave it another stab, releasing a glut of films that, mirroring the 1950's effort, were decidedly low brow. Notable films included
Jaws 3D
,
Friday The 13th: Part III
and
Amityville 3D
. The 3D craze once again boomed for a time, but lacking high quality films, it once again earned the 'fad' moniker and died off.
At the turn of the new millennium, similar to the threat of Television in the 1950's, movie studios panicked at falling revenues. Notable factors played a part in this; including the explosion in piracy from file sharing and home DVD burners and the popularity of high quality home theatre systems, which began to fall in price rapidly whilst increasing in quality due to the DVD format. The decision was made to once again pursue 3D technology, with a highly evolved form of the technology. Disney studios in particular were aggressive in announcing support.
[img]3[/img]
3D: The Cinema Revolution - Cont.
3D: The Cinema Revolution - Continued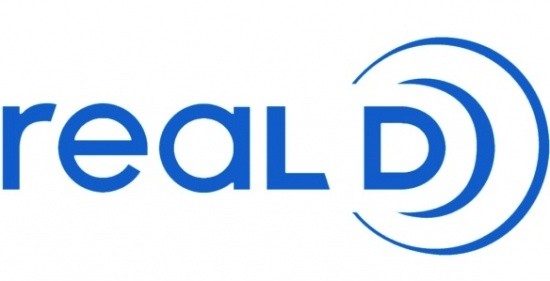 In 2004, Robert Zemeckis CG animated
The Polar Express
became the first CG animated feature film to adopt the RealD 3D system. This signalled the latest (and current) generation of 3D. Rather than the analglyphic 3D of old, the RealD system uses polarised glasses, in addition to displaying images at 144 frames per second. 2005 bought forward the CG animated Disney film
Chicken Little
which was a modest success. The next year saw the release of
Monster House
and the first example of a non 3D release receiving a 3D makeover; Tim Burton's
The Nightmare Before Christmas
, which had grown to a cult status since its release in the previous decade. Unfortunately, the re-release was considered a financial let down, despite only costing an estimated $11 million to convert to 3D. However, to many (including myself), this showed that there was a decided benefit to the technology.
In 2008 and 2009, Disney released a further four films in 3D;
Hannah Montana and Miley Cyrus: The best of Both Worlds
,
Bolt
,
Up
and
Jonas Brothers: The 3D concert
, all considered to be successful.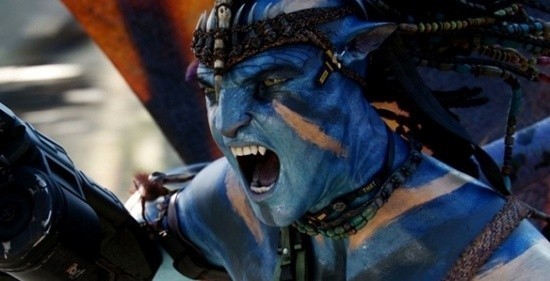 However, all previous successes were over shadowed by the late 2009 launch of James Cameron's
Avatar
. The film was expected to perform well in cinemas, despite scepticism and portents of doom, but many industry pundits were surprised when the film overtook Cameron's own
Titanic
to become the highest grossing film in cinema history. At press the film has attained over $2.1 billion worldwide, with no signs of slowing down. And with this, the 3D 'gimmick' had come of age.
Whilst cinema owners face having to replace traditional film based projectors with digital projectors, it's proven to be a boon. The RealD system does not use traditional film, rather a 4K digital file is projected from a hard drive. This has the benefit of not degrading after every showing (I'm sure we've all seen a dirty print being projected) and showing a sharper and more pleasing image. They also eschew the need for unwieldy film canisters and don't need to be actively monitored for reel changes. Additionally, cinemas have also been quick to charge a surcharge for 3D showings, which helps to recoup costs a little quicker. Importantly, it's also putting a major dent in piracy; for a 3D camera recording just won't work in the home environment.
But is 3D here to stay? If it doesn't, it certainly won't be from a lack of trying. So far this year we've seen the re-release of
Toy Story
and
Toy Story 2
in a novelty double bill, soon we shall see the release of Tim Burton's take on
Alice In Wonderland
, the epic remake of
Clash of the Titans
, the fourth film in the franchise,
Shrek Forever After
, Dreamwork's
How To Train Your Dragon
, Pixar's
Toy Story 3D
,
Jackass 3D
, the long awaited
Tron: Legacy
, Disney's
Rapunzel
and the second last film in the franchise
Harry Potter and the Deathly Hollows
.
I feel 3D will now be a permanent fixture of cinema. What it needed, and was always missing, was a major hit, something to shake the perception of the system as a gimmick, something that actually added to the experience and one that could not easily be obtained in a home environment and James Cameron delivered it. With this wall broken, this new found respect can be given to all those who follow it (well, maybe not
Jackass 3D
).
In the next article in the series, we'll have a look at why 3D is the next evolution for home cinema too, and what equipment and what costs you will need to install it.
PRICING: You can find products similar to this one for sale below.

United States: Find other tech and computer products like this over at Amazon.com

United Kingdom: Find other tech and computer products like this over at Amazon.co.uk

Australia: Find other tech and computer products like this over at Amazon.com.au

Canada: Find other tech and computer products like this over at Amazon.ca

Deutschland: Finde andere Technik- und Computerprodukte wie dieses auf Amazon.de
We openly invite the companies who provide us with review samples / who are mentioned or discussed to express their opinion. If any company representative wishes to respond, we will publish the response here. Please contact us if you wish to respond.