The Office of Film and Literature Classification - Friend or Foe?
Ben takes a look at the ratings system in Australia, but does he like what he sees?

Published Fri, Feb 12 2010 10:36 PM CST
|
Updated Tue, Nov 3 2020 7:02 PM CST
The Office of Film and Literature Classification - Friend or Foe?
From the outset, I wish to note that this article is an editorial and as such, reflects my own personal views, of which I generally try to keep subjective. However, in this article, I will be giving an opinion which you, the reader, may or may not agree with. Whichever category you fall into, I welcome your thoughts in the TweakTown forums.
Whilst I consider myself to be fairly right wing in regards to my political views, I have always had an in-principle personal view against censorship. Whilst I acknowledge that there are certain things that should be seen and heard, for the most part this should be left up to the person to decide what they should view and hear, or if that person is a minor, left to the parents to monitor.
The issue of censorship is one that polarises many. I feel that for the most part, the general populace would like to make the decisions to view the content that they wish to. This is called free will. However, there are many in the community that wish to decide for others what is right and wrong, taking into account their own values.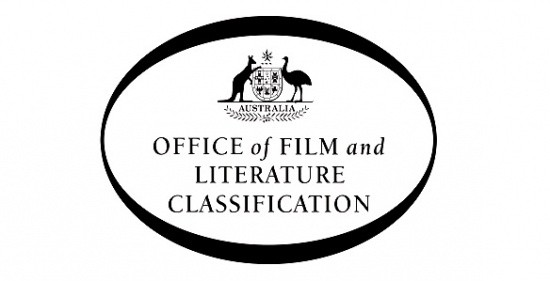 In Australia, the Office of Film and Literature Classification is a statutory body which rates film and interactive gaming applied to community standards and norms. These ratings, commonly referred to as 'G', 'PG', 'M', 'MA' and 'R', empower citizens to make decisions as to the impact of content they choose to view. For the most part, I think the OFLC does a great job at what they do, even though I admit I personally don't pay much heed to the rating when I make a personal choice, I will do that myself based on quick research on the content itself and based on whether I feel I will enjoy the content.
The OFLC employs people from a very wide selection of sexes, ages, backgrounds and cultures. This way, they can effectively gauge the opinions of many from all walks of life.
I would also like to take the opportunity to quickly clear up a general misunderstanding with the OFLC: They don't decide what we get to see, read or play. The government does. What the OFLC is tasked to do is to fit the content into the categories that the government allows them. So when something is banned, don't automatically jump up and down at them; it's essentially not their fault.
[img]2[/img]
In general, for films, only the most obscene content is considered to not fit into any of the ratings systems, and then in turn is banned. The issue of film censorship has been quiet for some time, it was a roaring issue for a month or two after the banning of
Ken Park
in 2003, when prominent film critic Margaret Pomeranz was arrested for organising a community showing of the film, in response to its banning. Generally speaking, the Australian community is rather receptive to the OFLC guidelines and community outrage is generally only infrequently sparked when a prominent film is banned.
The Office of Film and Literature Classification - Friend or Foe? - Cont.
The Office of Film and Literature Classification - Friend or Foe? - Continued
Where the issue of the OFLC and censorship has been in the news is in regards to gaming. In there exists no 'R' rating. This means that if the OFLC deem the content is too strong to fit into the 'MA' rating, the game will therefore be banned. The distributor of the game will then have the choice of making changes to the game and re-submitting, or pulling the content from Australian shelves, a very lucrative market for which no extra concessions are generally made, compared to content prepared for European audiences.
Over the last few years as technology has improved, the current crop of computer game consoles, namely PlayStation 3 and Xbox 360, can now feature far more detailed images and their sophistication means that more film-like content can be achieved. This includes tackling more serious subject matter. The poles have moved which has now created a problem for the OFLC. The current guidelines were established in 1996, nearly 15 years ago. Back then, gaming was far more rudimentary and considerably less grown up than it is now. Compounding this issue is the fact that Australia is the only first world country that does not have an R18 rating for games.
[img]3[/img]
Over the last few years, many games have been caught up in this issue. Whilst a few have been decidedly low brow in content, banned games are increasingly coming from well established and respected franchises. TakeTwo's
Grand Theft Auto III
,
Grand Theft Auto: Vice City
,
Grand Theft Auto: San Andreas
, and
Grand Theft Auto IV
have all initially been banned and subsequently edited and passed.
Silent Hill: Homecoming
,
Fallout 3
,
Left for Dead 2
were all banned before edited versions were re-submitted. More recently and spectacularly,
Aliens Vs Predator
and
Fear 2
were both initially banned, until lawyers were involved. Both were re-submitted and passed in the 'MA' category with no cuts made.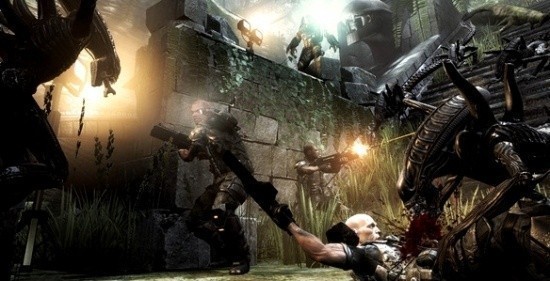 Now, this brings me to my personal argument for an R18+ rating. I personally have played
Aliens Vs Predator
and the forthcoming
God of War III
(passed without cuts) and my own personal opinion is that very, very borderline should they be included in the MA category. I feel that the OFLC, in not wanting to court controversy is allowing games to slip into the lesser category so they can be available in the Australian market, even though they probably should not.
Soon after
Aliens vs Predator
was initially banned, Sony Computer Entertainment Australia prepared
God of War III
for rating. Lawyers for the company had prepared very detailed arguments and put a lot of time and money into ensuring that their game would pass. Ultimately, they had their way with the outcome. This is not the way that censorship should be conducted. But for a game distributor to feel they need to do this, it shows that something needs to be done about our ratings system.
Currently, the Australian government is taking public submissions on the topic of "Should the Australian National Classification Scheme Include an R18+ classification category for computer games?" The paper can be
viewed here
. I would encourage all whom feel strongly about the issue to put their thoughts into words. You have until February 28th to do so.
PRICING: You can find products similar to this one for sale below.

United States: Find other tech and computer products like this over at Amazon.com

United Kingdom: Find other tech and computer products like this over at Amazon.co.uk

Australia: Find other tech and computer products like this over at Amazon.com.au

Canada: Find other tech and computer products like this over at Amazon.ca

Deutschland: Finde andere Technik- und Computerprodukte wie dieses auf Amazon.de
We openly invite the companies who provide us with review samples / who are mentioned or discussed to express their opinion. If any company representative wishes to respond, we will publish the response here. Please contact us if you wish to respond.