Introduction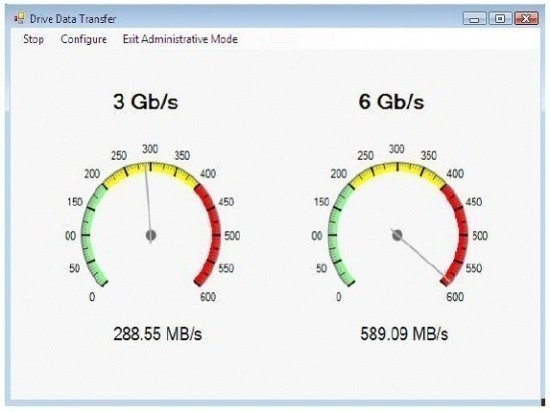 There has been a lot of talk about how GIGABYTE and ASUS added next generation high bandwidth USB 3.0 and SATA 6G to their P55 motherboards. The P55 chipset was designed for the mainstream market and was never supposed to compete with flagship X58 chipset motherboards. For many years creative motherboard producers have found ways to turn mainstream chipsets into high end products that are able to compete with the performance of high end flagship products, but at a reduced cost. This practice has become second nature for motherboard manufacturers and as an enthusiast we applaud them for it since we are able to get products that have a high price vs. performance ratio.
Intel for the first time in many years decided to add an additional barrier between the flagship and mainstream. This was achieved by changing the way the processors interface with the rest of the system. On the high end the LGA 1366 processors and the X58 architecture allow for a large number of PCIe and PCIe 2.0 lanes. X58 is also able to work with NVIDIA's NF200 chip that allows additional PCIe 2.0 lanes. On the mainstream P55 chipset PCIe and PCIe 2.0 lanes are few and needed for the most basic accessories like video cards. If you happened to catch Sean's article titled
SATA 6G Implementation Preview - Ironing Out The Creases
, you already know that Intel's P55 chipset posed serious obstacles for motherboard engineers trying to add USB 3.0 and SATA 6G.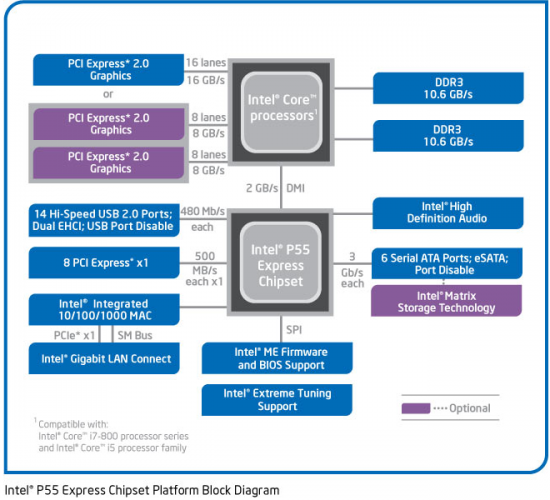 At first the lines appeared to be drawn down manufacturers lines; GIGABYTE chose to use a digital switching mechanism and ASUS chose to add an additional bridge chip from PLX. The lines became blurred when it came to light that ASUS also used a switch on the P7P55D-E and P7P55-E LX, similar to GIGABYTEs method. For all of the marketing that came from ASUS, their IO Level UP appears nearly identical to what GIGABYTE has done on their P55A boards.
The first shot in the marketing war was clearly fired by ASUS; reviewers were getting hit with digital fire before we even saw a SATA 6G hard drive or USB 3.0 drive enclosure. Today we are going to look past the marketing and take a look at two motherboards and see how they perform with SATA 6G.
ASUS P7P55D-E Pro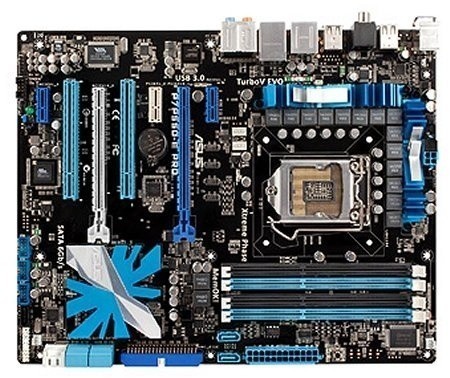 At the start ASUS launched five motherboards with USB 3.0 and SATA 6G. All of the boards were advertised under the title of "True USB 3.0 and SATA 6G" and four products used the PLX bridge that use 4x PCIe 1 lanes to interface with SATA 6G and USB 3.0 controllers from Marvell and NEC.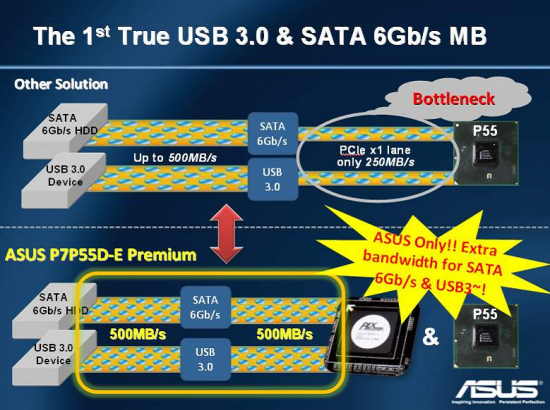 As you can see from the image above, the hype surrounding ASUS' PLX method has been very high and it would appear that the PLX chip has been the great savior to next generation high bandwidth technologies, but it is still following the data path that was used by USB 2.0 and SATA 3G, through the P55 chipset. The processor and the P55 chipset are linked together via the DMI, a 2GB/s link that is shared by everything other than the single or dual PCIe 2.0 16x slots generally reserved for video cards. Since the LGA 1156 processors only have a single 16 PCIe 2.0 lane, if you use two video cards the bandwidth is automatically put down to 8 lanes for each slot. With a single video card you keep all 16 PCIe 2.0 lanes for the video card.
In theory, it may be possible to saturate the 2GB/s DMI link under heavy use. With just about everything sending data through the DMI link, I could see heavy usage of audio, file transfers, network data and such starting to saturate the available bandwidth. In my limited testing with the ASUS P7P55D-E Pro it didn't happen under what I would call normal conditions, but it is a possibility.
It should also be noted that ASUS did not add RAID support in SATA 6G to their lineup of P55 motherboards. They do offer an add-on card called the ASUS U3S6 that adds two more additional USB 3.0 ports and two more SATA 6G connectors.
GIGABYTE P55A-UD4P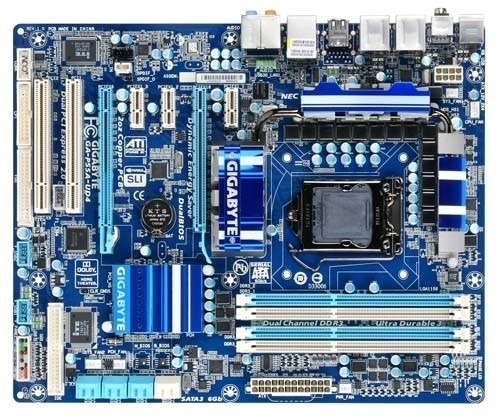 GIGABYTE chose a different path with their P55A branded motherboards that feature USB 3.0 and SATA 6G. The Core i5 and i7 LGA 1156 processor has 16 lanes of high speed, low latency PCIe 2.0. GIGABYTE went with a switch that is accessible through the BIOS that allows you to choose the following options; AUTO, TURBO USB 3.0 or TURBO SATA 6G. By choosing AUTO all of the PCIe 2.0 lanes are directed at the video card, the top PCIe slot. When a SATA 6G hard drive is detected the motherboard will change to 8 lanes to the video card and the other half of the available lanes then go to the Marvel SATA 6G controller. The same is true when a USB 3.0 device is used, but in that case the PCIe 2.0 lanes are moved to the NEC USB 3.0 chip.
Things start to get complicated when you start mixing and matching devices like a second video card or USB 3.0 and SATA 6G. With a second video card, usually used for SLi or CrossFire, all 16 PCIe 2.0 lanes are used and USB 3.0 and SATA 6G are switched to standard PCIe 1.0 1x lanes. The 1x lanes have a maximum bandwidth of 250MB/s. This is slower than SATA 6G, but at this time faster than the only SATA 6G hard drive on the market, the Seagate Barracuda XT.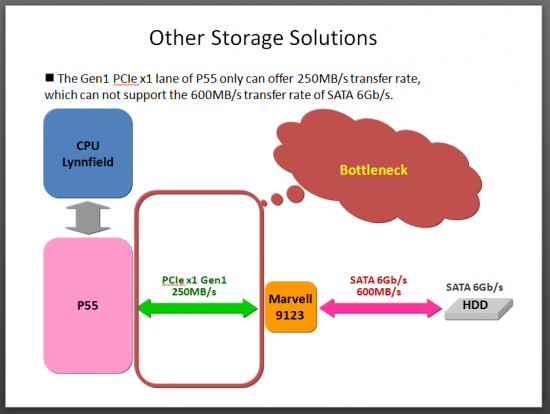 The above image was taken from a document distributed by ASUS and it shows what happens when SATA 6G runs off of the PCIe 1.0 lane. GIGABYTE has been very quiet on the FUD talk. For the most part they have offered up the goods and wanted reviewers and consumers to see for themselves; just the way we like it.
GIGABYTE also took their SATA 6G P55 boards one step further than ASUS by including RAID 0 and RAID 1. I was very surprised to see ASUS not follow suit, especially after learning about the U3S6 add-on board, but was very glad to see GIGABYTE really making the extra leap for enthusiasts.
Let's get on to testing.
Test System Setup
Test System 1
Motherboard
: GIGABYTE P55A-UD4P (Supplied by
GIGABYTE
)
Processors
: Intel i7 870 (Supplied by
AVADirect
)
Memory
: Corsair Dominator 1600 MHz Dual Channel Kit
Graphics Card
: Leadtek Quadro FX1700 (Supplied by
Leadtek
)
Enclosure
: Lian Li V2000
Cooling
: Noctua NH-U12P SE2 (Supplied by
Noctua
)
Operating System
: Microsoft Windows 7 Ultimate X64
Control Drive 1
: Seagate Barracuda XT (Supplied by
Seagate
)
Test System 2
Motherboard
: ASUS P7P55D-E Pro (Supplied by
ASUS
)
Processors
: Intel i7 870 (Supplied by
AVADirect
)
Memory
: Corsair Dominator 1600 MHz Dual Channel Kit
Graphics Card
: Leadtek Quadro FX1700 (Supplied by
Leadtek
)
Enclosure
: Lian Li V2000
Cooling
: Noctua NH-U12P SE2 (Supplied by
Noctua
)
Operating System
: Microsoft Windows 7 Ultimate X64
Control Drive 1
: Seagate Barracuda XT (Supplied by
Seagate
)
Our test systems were identical other than the motherboard used in each. The operating system drive for each was a Western Digital Raptor 150GB unit that I had a matching pair of. This allowed us to go back and forth between the systems.
AVADirect
was kind enough to supply us with an Intel Core i7 870, the fastest LGA1156 processor available, so we didn't run into any issues with the tests being CPU limited. Just like the systems that AVADirect builds, both systems were very fast and very stable.
For benchmarks we chose to use our standard set that puts the Seagate Barracuda XT drives in a number of common scenarios. To spice things up, we also ran tests with the Western Digital Caviar Black 2TB. The Caviar Black has the same 299.00 Dollar cost as the Barracuda XT and in our testing was able to perform just as well as the Barracuda XT.
To add to our testing workload, we also decided to add the ASUS U3S6 card to our standard Storage Product Testing Workstation just to see what would happen. The card installed fine after loading the drivers and reported working USB 3.0 and the Marvel SATA 6G controllers. We then added the Seagate Barracuda XT hard drive and ran some numbers. As you will see, the benchmarks worked flawlessly, but all of our reporting software had the drive listed as running under SATA 3G. The P6T7 WS Supercomputer is not on ASUS' list of supported motherboards, but we just couldn't help ourselves.
All tests were performed with a single Seagate Barracuda XT unless specified differently in the benchmark graphs.
With the inclusion of the Western Digital Caviar Black and the U3S6, we are going to have a lot of data to look at. Let's get started.
Benchmarks - HD Tune Pro
HD Tune ProVersion and / or Patch Used:
3.00
Developer Homepage:
http://www.efdsoftware.com
Product Homepage:
http://www.hdtune.com
HD Tune is a Hard Disk utility which has the following functions:
Benchmark: measures the performance
Info: shows detailed information
Health: checks the health status by using SMART
Error Scan: scans the surface for errors
Temperature display
HD Tune Pro gives us accurate read, write and access time results and for the last couple of years has been gaining popularity amongst reviewers. It is now considered a must have application for storage device testing.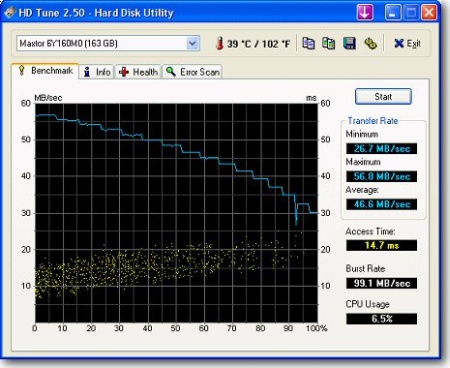 Read Tests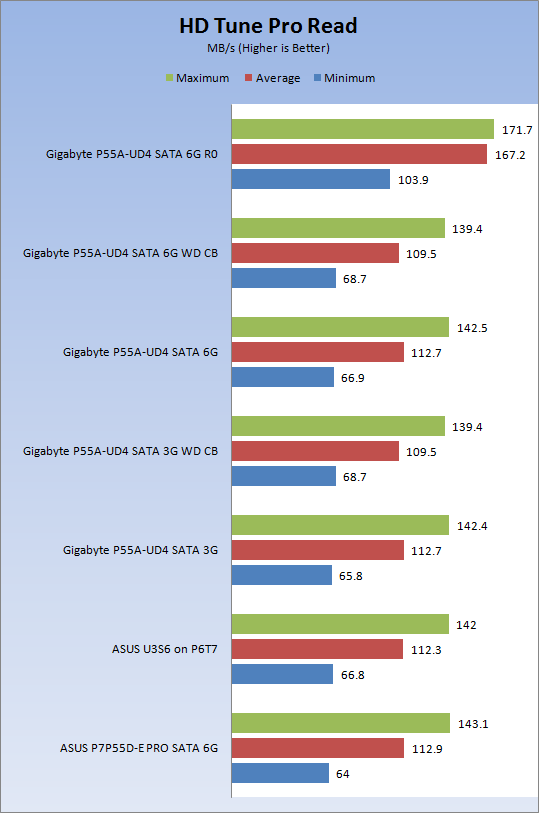 Let's start with the GIGABYTE RAID 0 tests with two Barracuda XT's. Our tests show a 30 MB/s increase at the maximum transfer speed over a single Barracuda XT and close to 55 MB/s on average. We were hoping to see higher numbers, closer to 2x the transfer speeds, but we didn't get there.
In the single drive tests we see everything performing at nearly identical speeds no matter what controller or drive combination was used.
Write Tests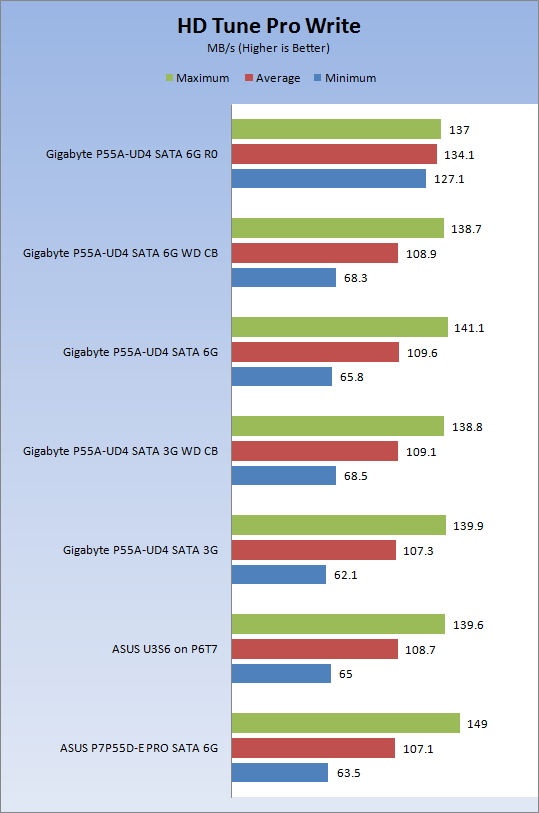 The write tests were quite a bit different for GIGABYTE's RAID 0. Here we see no benefit at all by using two Barracuda XT's in RAID 0 at the maximum speed, but the chart filled in the average and minimum speeds quite nicely.
The single disk write tests were all right together and within the margin of error.
Benchmarks - Everest Random Access Time
Everest Random Access TimeVersion and / or Patch Used:
4.60
Developer Homepage:
http://www.lavalys.com
Product Homepage:
http://www.lavalys.com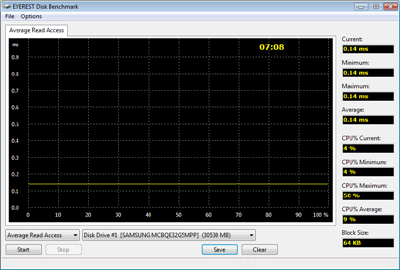 Everest Ultimate and Corporate Edition offer several different benchmarks for testing and optimizing your system or network. The Random Access test is one of very few if not only that will measure hard drives random access times in hundredths of millisECOnds as oppose to tens of millisECOnds.
Read Tests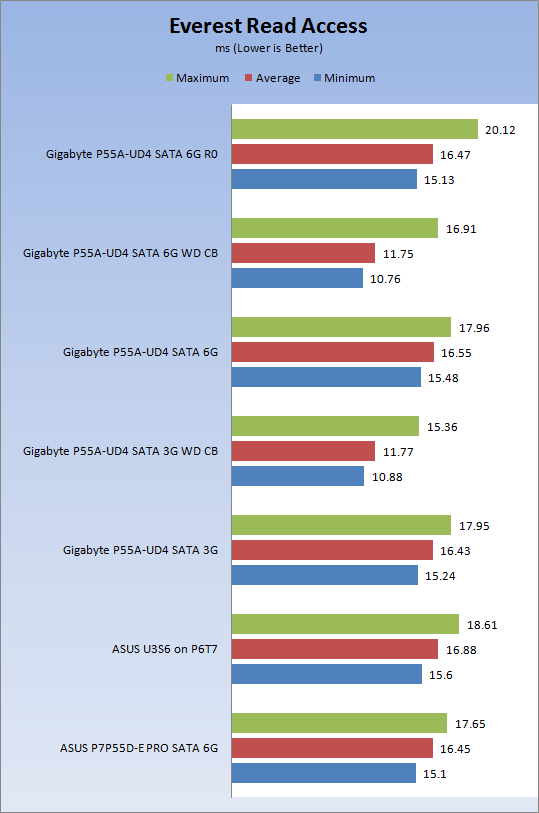 Despite both the XT and Caviar Black using 7,200 RPM platter speeds, the Caviar Black has a lower access time. Running drives on the Marvel SATA 6G controller didn't increase latency by any measurable amount, but running a pair of drives in RAID 0 did increase latency.
Write Tests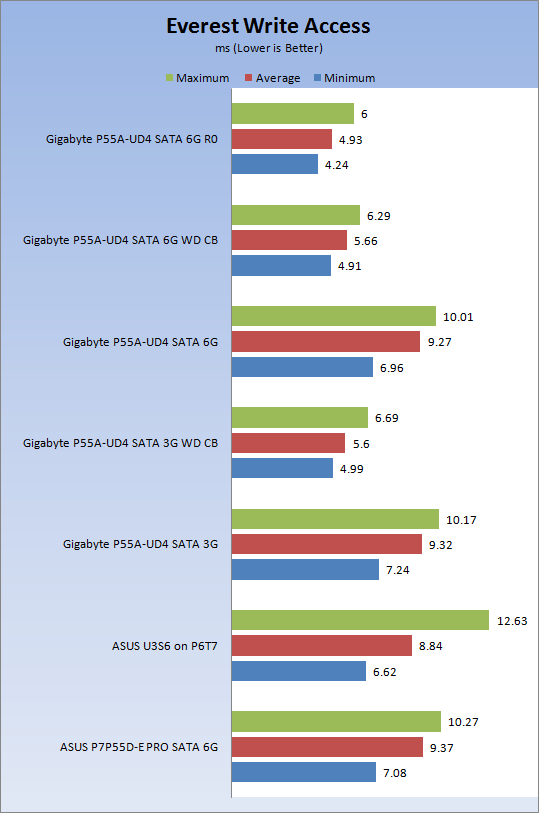 The single drive write latencies were nearly identical across motherboards. The U3S6 on the unapproved P6T7 had a wild run down the benchmark graph with several spikes .Once again the Western Digital Caviar Black is lower on both motherboards. The RAID 0 numbers went down this time due to having twice the cache available.
Let's see how all of these synthetic benchmarks relate to real world applications.
Benchmarks - PCMark Vantage Hard Disk Tests
PCMark Vantage - Hard Disk TestsVersion and / or Patch Used:
1.0.0
Developer Homepage:
http://www.futuremark.com
Product Homepage:
http://www.futuremark.com/benchmarks/pcmark-vantage/
Buy It Here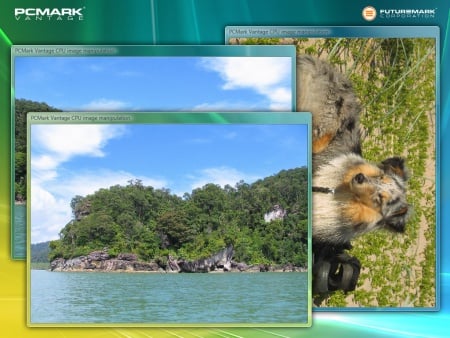 PCMark Vantage is the first objective hardware performance benchmark for PCs running 32 and 64 bit versions of Microsoft Windows Vista. PCMark Vantage is perfectly suited for benchmarking any type of Microsoft Windows Vista PC from multimedia home entertainment systems and laptops to dedicated workstations and high-end gaming rigs. Regardless of whether the benchmarker is an artist or an IT Professional, PCMark Vantage shows the user where their system soars or falls flat, and how to get the most performance possible out of their hardware. PCMark Vantage is easy enough for even the most casual enthusiast to use yet supports in-depth, professional industry grade testing.
FutureMark has developed a good set of hard disk tests for their PCMark Vantage Suite. These tests are based on real world applications that many of us use daily.

HDD1 - Windows Defender
HDD2 - Gaming
HDD3 - Windows Photo Gallery
HDD4 - Vista Startup
HDD5 - Windows Movie Maker
HDD6 - Windows Media Center
HDD7 - Windows Media Player
HDD8 - Application Loading
Our Windows tests have the performance numbers all over the place. Let's get the GIGABYTE RAID 0 part knocked out first.
As you can see, there was no benefit at all to running RAID 0 with a pair of Barracuda XT drives on the Marvel SATA 6G controllers. Future updates in firmware will have a positive effect on this and we were told that a new firmware was available for testing, but it was not publically available at the time of writing.
The Barracuda XT tests in SATA 6G on both the ASUS and GIGABYTE motherboards gave us nearly identical performance numbers; so much for all of the marketing spin.
The real surprise on this set of benchmarks is the SATA 3G performance with the Barracuda XT. Clearly the Intel ICH is faster than the Marvel controller for real world Windows environments and in many cases by a large margin.
Benchmarks - Passmark
Passmark Advanced Multi-User TestsVersion and / or Patch Used:
6.1
Developer Homepage:
http://www.passmark.com
Test Homepage:
http://www.passmark.com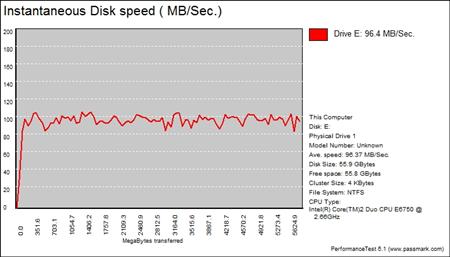 Many users complain that I/O Meter is too complicated of a benchmark to replicate results so my quest to find an alternative was started. Passmark has added several multi-user tests that measure a hard drives ability to operate in a multi-user environment.

The tests use different settings to mimic basic multi-user operations as they would play out on your server. Variances is read / write percentage as well as random / sequential reads are common in certain applications, Web Servers read nearly 100% of the time while Database Servers write a small amount of data.
The Workstation test is the only single user environment and will be similar to how you use your system at home.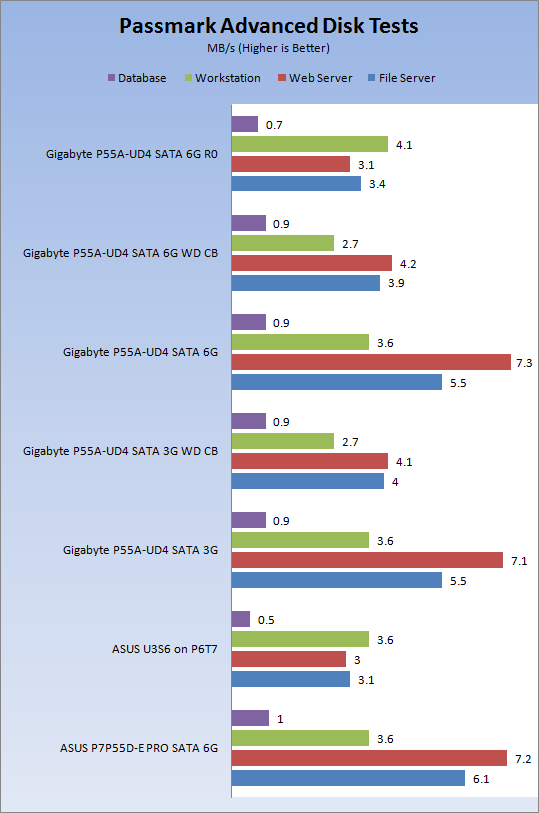 In our other articles that cover the Seagate Barracuda XT vs. Western Digital Caviar Black, the XT was better in most of these tests. The same holds true for our motherboard tests. I was surprised to see the RAID 0 numbers not showing any benefit at all here.
When it came to SATA 6G performance on the two motherboards, the ASUS board tested better than the GIGABYTE board in all tests except for one where they ran equal.
Final Thoughts
We saw a lot of performance numbers today and they all lead me to the same conclusions.
The Intel P55 chipset offers enough bells and whistles for mainstream users looking to use a single video card and technologies that are mainstream today. The chipset is just not designed to take full advantage of next generation high bandwidth goodies like SATA 6G and USB 3.0 without heavy modification to the motherboard design. ASUS and GIGABYTE are known for pushing the envelope as far as they can, but when it comes to P55 they pushed the envelope off the table. It is not like they didn't give it a good try or skipped critical steps, P55 was just never designed to be used in this manner.
SATA 6G will one day aid in giving all users a more enjoyable computing experience. It will provide a much higher ceiling for hard drive manufacturers to aim towards and since the HDD is the slowest product in our computers, the additional bandwidth, when properly utilized, will make everything better. Right now there is only one single SATA 6G hard drive on the market and it is a platter based drive that sees little to no benefit with the increase in bandwidth. Seagate has a long history of firsts to market, but the Barracuda XT is going to be another footnote on the timeline; unfortunately that is all it will ever be, a footnote.
For early adopters, all is not lost as long as you can wait just a few more weeks. GIGABYTE has already released an X58 solution with both USB 3.0 and SATA 6G! The new GA-X58-UD7 is already in Sean's test lab and I have another sample on the way to test SATA 6G products with in 2010. In my opinion USB 3.0 and SATA 6G can only be used seamlessly on X58 motherboards and they are more of a novelty on P55.
When it comes to hard drives that take advantage of SATA 6G, you are going to have to wait a little longer. We already know that solid state drives with a new Marvel controller will be on display at CES. Their ship dates have yet to be announced, but they are coming and coming soon. Indilinx also has a SATA 6G SSD controller on the way, but it is sounding like a Q2 product at the soonest, though a few may be on display at CES as well. Until we see these next generation solid state drives available, there is little need to buy a motherboard based solely on SATA 6G.
USB 3.0 on the other hand is another matter. If you frequently transfer data to an external hard drive USB 3.0 is the way to go. As long as you are only using a single video card, P55 boards look pretty attractive when it comes to a low cost solution to get started right away. USB 3.0 doesn't have the little issues that make eSATA a pain and USB 3.0 can truly be called seamless.
When it really comes down to it, if you are looking for a P55 motherboard with USB 3.0 and SATA 6G the ASUS solution works a little better since you do not have to play with the BIOS on most of their boards (the P7P55D-E and P7P55D-E LX being the two exceptions). GIGABYTE did give us our first look at SATA 6G RAID, but the firmware will need to mature a little more. Still, when dealing with 2TB drives it is a good idea to run a pair in RAID 1 if you are keeping sensitive files on the drive and the only option for that is with the GIGABYTE P55A motherboards.
As for our testing today and how the workarounds use the additional bandwidth, I would have to call our tests inconclusive. Once we start to see SSDs with SATA 6G we can reevaluate both boards and see if an SSD is able to perform better with ASUS' wider data path and be limited by GIGABYTE's switching solution. As for right now, both of the motherboards give us enough bandwidth to use a Seagate Barracuda XT to its fullest.