Blu-ray Importing: December 2009 Buying Guide
Ben takes a look at the latest and best overseas titles for Dec 2009.

Published Sat, Nov 28 2009 11:32 PM CST
|
Updated Tue, Nov 3 2020 7:03 PM CST
Blu-ray Importing: December 2009 Buying Guide
TweakTown Blu-ray Import Buying Guide Update
Since the last time we last took a look at the '
Guide to Buying Blu-rays from Overseas
' in October, the Australian dollar has remained at a consistently high level, which in addition to some awesome releases and spectacular online sales, has resulted in a wind fall for Australian consumers.
So let's jump into the last instalment of this epic series for 2009, covering some of the latet titles released only to import, but safe from the horrors of region coding. The Australian dollar is expected to continue to rise in 2010 (potentially reaching parity or above with the U.S. dollar), so we'll be sure to return to the series early in the new year.
Godzilla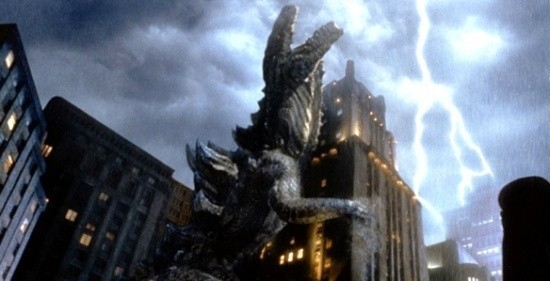 Studio
: Sony Pictures Home Entertainment
Country of Origin
: United States
Purchase
: DVDPacific.com
Region
: A, B, C
Size does matter.
It was 1998. You couldn't go anywhere without hearing about it. You couldn't go anywhere without seeing ads emblazoned on buses, claiming that "this is as big as his foot". There were even two musical tie-ins, one by the Wallflowers and one by Puff Daddy, or P Diddy, or P Puff Do Daddily or whatever he was known as back then. In short, 1998 was the year of
Godzilla
advertising. But upon release the not-so-kind reviews derailed the juggernaut. It wasn't high art, but it was pure cheese entertainment. 11 years on, time has not healed the wounds and the cutting edge CG has aged somewhat, but now the film can really be appreciated for what it always was; a B (maybe even C) grade action flick, with enough big dumb fun to fill another three movies, which wears its heart on its sleeve and doesn't take itself too seriously.
The Blu-ray features a very decent transfer, along with a thumping lossless DTS HD audio track. The vast majority of extra features are ported from the DVD, but there hasn't been much more added. It seems that after all this time, Sony is still hoping to wash their hands of the film.
StarGate: 15th Anniversary Edition
[img]2[/img]
Studio
: LionsGate Home Entertainment
Country of Origin: United States
Purchase: DVDPacific.com
Region: A, B, C

Lionsgate love their StarGate! Over the last 15 years, there's been a billion or so re-issues of the film. However, this Blu-ray edition is most definitely the best yet.

A bunch of scientists led by the military (Kurt Russell) unlock the code of the Star Gate; an ancient artifact that has the power to teleport whoever walks through it, to another part of the galaxy. But when they get there, they are pulled into an uprising of humanoid beings, against their alien captors, whom have been to Earth before.

Lionsgate have put some effort into improving the quality of the transfer and updated the sound to lossless DTS HD Master. But they haven't just stopped there; they give fans the choice of the original or directors cut via seamless branching, and a whole raft of new features, in addition to the legacy DVD extras.

New to this edition is a picture in picture commentary and a pair of retrospective featurettes, featuring new interviews with the director producer team of Roland Emmerich and Dean Devlin (who would later go on to bring us Independence Day and the aforementioned Godzilla).

Fans will eat up this 15th anniversary of the film, as rightly they should.

Blu-ray Importing: December 2009 Buying Guide - Cont.

Home Alone 2

[img]3[/img]


Studio: Twentieth Century Fox Home Entertainment
Country of Origin: United States
Purchase: DVD Pacific
Region: A, B, C

Every Christmas, there's one film I generally like to watch and that's Home Alone. The 1991 comedy classic, starring Macaulay Culkin as the forgotten child Kevin McCallister, made a boatload of money for Fox, so a sequel was a certainty.

Home Alone 2 changes the scenery, but not the formula; this second outing finds Kevin left behind in New York city, where once again the Wet Bandits (Joe Pesi and Daniel Stern) try to punish Kevin, but end up hurting only themselves. Meanwhile, Kevins parents look to be reunited with their progeny, but he may have time to help someone more in need than himself.

This Blu-ray is bereft of new extra features (or any at all, bar a trailer for that matter), despite the first movie benefitting from the Blu-ray treatment. But the video and audio transfers have received a bit of digital restoration, in addition to an all important bargain basement price. Plus it's always nice to see a childhood classic on Blu-ray...be gone, VHS copy!


The Sopranos: Season One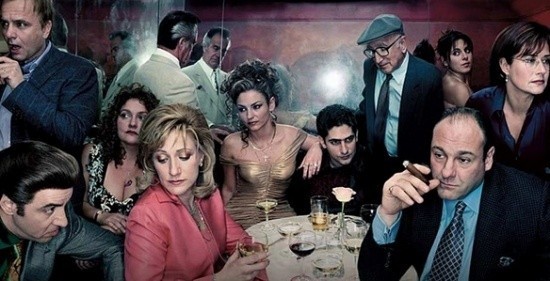 Studio: LionsGate Home Entertainment
Country of Origin: United States
Purchase: DVDpacific.com
Region: A, B, C

Thank goodness that the makers of one of the best TV series of all time had the wise forethought to film the series on more expensive film stock, as opposed to the cheaper option of standard definition video, thus making a higher quality Blu-ray release a possibility.

The Sopranos takes the Mafiosa formula as set out by Hollywood in books and films such as The Godfather and Goodfellas and embellishing it with a family orientation and all the entrapments that follow; relationship issues with his wife, problems with his children, stubborn Mother, and personal issues. Dealing with these would be no mean feat in isolation, but in addition to his additional job of Mafia boss, an interesting set of events transpires.

The Blu-ray release spans five discs and despite missing a few extras from the DVD release, this version is vastly superior to the Australian DVD release, which was mastered in butchered 4:3 video and Dolby Stereo sound; a far cry from the presentation on these new discs. The Sopranos lasted for 6 seasons on TV screens, so hopefully sales of Season one will justify a release of all. Get buying!

PRICING: You can find products similar to this one for sale below.

United States: Find other tech and computer products like this over at Amazon.com

United Kingdom: Find other tech and computer products like this over at Amazon.co.uk

Australia: Find other tech and computer products like this over at Amazon.com.au

Canada: Find other tech and computer products like this over at Amazon.ca

Deutschland: Finde andere Technik- und Computerprodukte wie dieses auf Amazon.de
We openly invite the companies who provide us with review samples / who are mentioned or discussed to express their opinion. If any company representative wishes to respond, we will publish the response here. Please contact us if you wish to respond.
Related Tags