TweakTown Blu-ray Import Buying Guide Update
Since August, when we last took a look at the '
Guide to Buying Blu-rays from Overseas
' the Australian dollar has continued its meteoric rise against both U.S. currency and Britain's pound to levels not seen for a few years. Coupled with the slashed prices of many online sellers, Christmas has come slightly early for Australian Blu-ray fans.
So, let's jump into the latest instalment of this epic series, covering some of the best import titles to be released in the last few months. Pending some other financial meltdown, I'll endeavour to do another as the release schedule pours out some more gold during the final quarter of 2009.
Deep Impact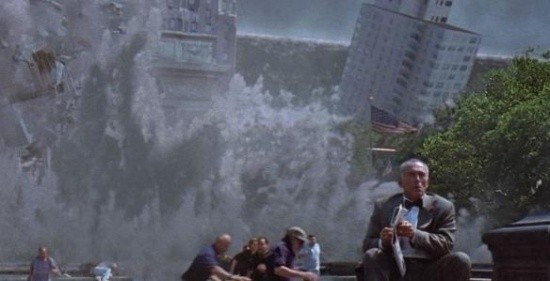 Studio
: Paramount
Country of Origin
: United States
Purchase
: DVDPacific.com
Region
: A, B, C
Back in 1998, two asteroid disaster movies hit it out for box office supremacy. The latter, the testosterone fuelled
Armageddon
made more moolah, but the former;
Deep Impact
became known as the thinking man's science fiction drama. The special effects may have aged a little (remember CG was just coming of age), but the performances and story hasn't lost any of its intensity. And didn't the notion of a black president, as portrayed by Morgan Freeman, seem slightly less possible back then?
Whilst Paramount has failed to include any new extra features, they have ported over the not insignificant DVD features. The new video transfer is a decided improvement over the DVD, as is the lossless audio track.
As far as disaster movies go, this one has more heart than most.
Wallace and Gromit: The Complete Collection
[img]2[/img]
Studio
: LionsGate Home Entertainment
Country of Origin
: United States
Purchase
: DVDPacific.com
Region
: A, B, C
I've always had a soft spot for Aardman animations plasticine duo, from the original TV broadcasts on Australian TV, to the VHS and DVD releases and now this Blu-ray collection of all four shorts;
A Grand Day Out
,
The Wrong Trousers
,
A Close Shave
and
A Matter of Loaf and Death
.
Any fears that this would be no better than previous releases is fast blown out of the water - the picture quality is well and truly an upgrade, having originally been photographed on 35mm film. Audio too is upgraded to a lossless audio track, but for such a restrained mix, this is a little less improved. LionsGate have also classily added some nice extras, including featurettes and making of documentaries. Highly recommended.
Note that despite the rather definitive moniker, the collection does not include the 2005 feature film
The Curse of the Were-Rabbit
, whose rights are held by Paramount Pictures.
TweakTown Blu-ray Import Buying Guide Update - Cont.
Hero
[img]3[/img]
Studio
: Disney Home Entertainment
Country of Origin
: United States
Purchase
: DVD Pacific
Region
: A, B, C
Despite Jet Li's immense talent, Hollywood has consistently failed to provide the star a vehicle worthy of it. But in 2002,
Hero
became the most expensive film to come out of China. Li plays the assassin 'Nameless', whom retells a tale to the king of how he killed his foes, in the presence of his enemy; the King. By the time he is finished, the King realizes just how much danger he is in.
This is filled with amazing visual effects, including great wire work by the team that worked on
The Matrix
films, which holds up really well after seven years.
The Blu-ray transfer fares quite well, an obvious upgrade from the DVD, but not the best that the format can provide. Audio is also a partial upgrade; for some bizarre reason only the English dub is afforded a lossless dub and the original Mandarin audio track is presented in lossy Dolby Digital, only slightly better than the DVD. Disappointing, but this release still gets a hesitant recommendation.
The Adventures of Robin Hood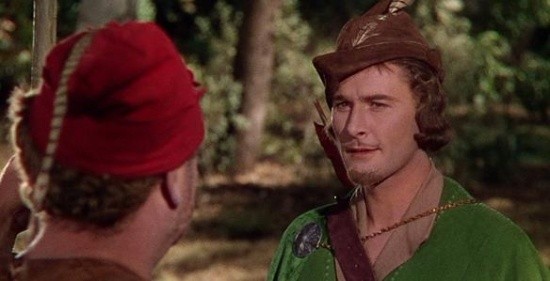 Studio
: Warner Bros. Home Entertainment
Country of Origin
: United States
Purchase
: DVDpacific.com
Region
: A, B, C
The fact that after 71 years, this film is still able to be viewed is one thing; the fact that it looks so beautiful on Blu-ray is another. The classic Errol Flynn swashbuckling masterpiece has now made its way onto the format and it's a doozy. Warner has remastered the film in such a meticulously magnificent way that'll amaze even the most hardened aficionadas.
Rather than settling on just that, they've also thrown the proverbial sink in too, with hours upon hours of extra features whose bullet points take up half of the rear cover of the case. Lovers of classic Hollywood should apply and those willing to dip their toe into the genre would do well to start here. Highly recommended.
So that's a look at some of my recent recommendations. As always, my Amazon basket is virtually full, so we will be sure to do this again in the coming weeks! Until then...