Introduction
It was only the other day that we had a chance to look at the new GeForce 7900GS GPU and while the stock performance was not all that exciting, when it came to overclocking our XFX review sample, it went like an absolute beast. So we had to wonder - was there something special about the 7900GS from XFX? Was it just one good overclocker out of the batch? Or is this going to be the next "in" graphics card for people on a budget?
With a trip down to our local supplier we found what seems to be the cheapest 7900GS on the market. Walking in and trying not looking too suspicious, we asked if there was a spare 7900GS we could use for a few days. With only a little interrogation we walked out with a Palit 7900GS with just standard clocks - it is also one that would go off to the supplier's customer and sold to anyone looking for a graphics card. This is NOT to suggest that we think XFX hand pick review samples - not at all, just an observation.
Working from the Australian market, the cheapest the XFX 7900GS can be had for $349 AUD (or about $260 USD). It's not a bad price considering it is pre-overclocked and is only slightly above what other companies like Leadtek and so forth are selling. Now looking at the Palit 7900GS it can be had for as cheap as $281 AUD (or about $210 USD) - roughly $50 USD cheaper than the XFX.
We will follow our standard review layout except we won't be testing the card at stock clock speeds. We will be overclocking the hell out of it to see what we can get and let's just say the results are nice otherwise I would probably not be writing this right now if it was just a slight overclock.
Let's look at what Palit have done to the 7900GS and then continue on and check out the overclocking performance.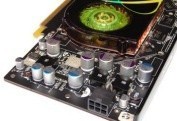 The Package
"Frobot" - we wouldn't say he is the most handsome looking chap we have seen on a box but cool enough. This little character seems to be popping up on most of the boxes now from Palit and the new bright green color scheme looks overall pretty funky.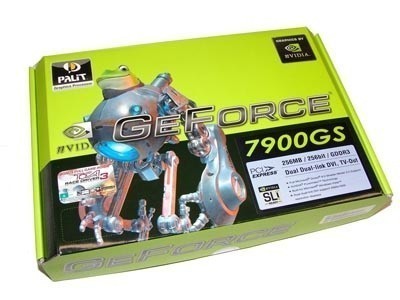 The front of the box is pretty standard. We can clearly see what model it is and some of the main features on the box - 256MB of memory, 256-bit, DDR-3, PCI Express and of course, SLI compatible. We can also see that included is a copy of Toca Race Driver which we have seen in a few Palit models now.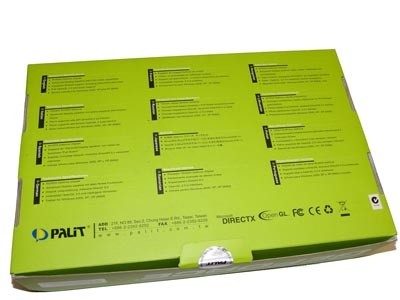 Turning the box over we have the run of the mill specs in a multitude of languages. The same box ships to a number of countries and to save a few dollars here and there Palit print one box for 12 different languages.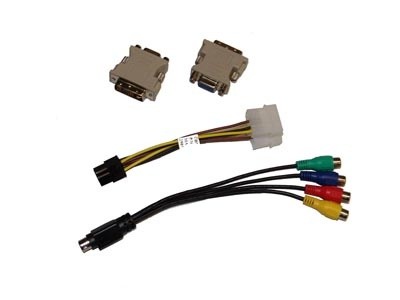 Moving to the inside of the box there isn't anything too out of the ordinary. Being a higher end card we have the molex to PCI Express connector that is needed if you can't offer direct power from your power supply. We also have a HDTV cable to make use of the TV Out compatibility offered by the card. Also included are two DVI to VGA connectors.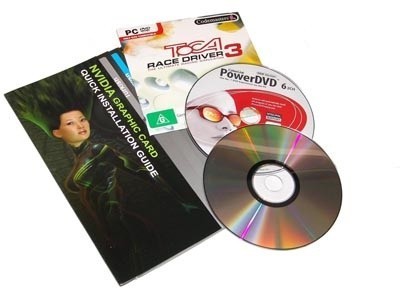 Paperwork wise we have only a single item (the quick installations guide) and we also have a driver CD and copy of Cyberlink PowerDVD. As we saw on the front of the box we also have a copy of Toca Race Driver 3 included.
The overall package isn't too shabby; it's very nice to see the full version game included. You get your standard copy of PowerDVD which is seen on so many cards now and the usual array of cables.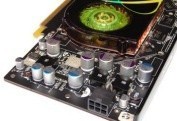 The Card
With the box and its content out the way we can get into what we really want to see.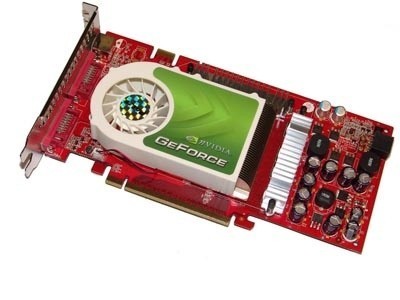 First glance at the card pretty much shows us what looks like a GeForce 7900GT 512MB from Palit. Same PCB, same cooler and memory sinks. There isn't a whole lot to it and follows a pretty standard layout. It's good to see that Palit have used the bigger cooler as were not a huge fan of the standard 7900GT cooler - it's small and can tend to be loud.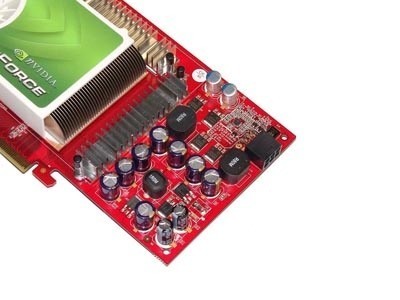 Moving to the back of the card we have our PCI Express power connector - of course, if you don't have a PCI Express power connector, you can use the connector that is included that turns two Molex connectors into the single required power plug for the graphics card.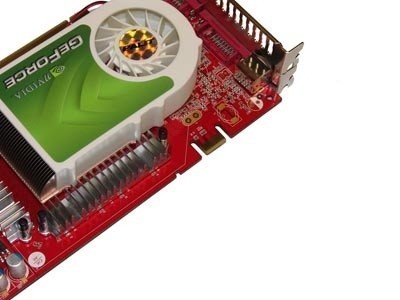 The top of the card we can see our memory sink along with the SLI connector. The overall card layout is very standard and isn't all that exciting to look at. Takes a while to get use to having a RED card and an nVidia GPU mixed together.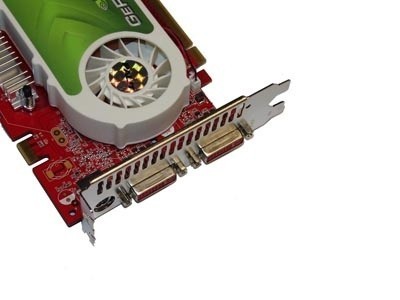 While it's not an ultra high-end card, we still have two DVI ports on offer along with our standard TV-Out adapter.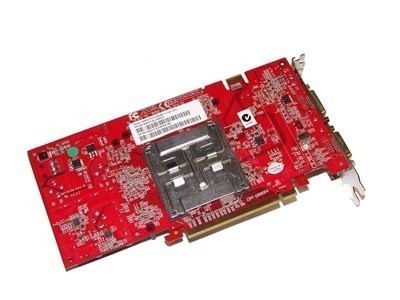 Quickly flipping the card over we see there isn't really anything to the back with the back plate there to hold the heatsink in place.
Clock Speeds and Overclocking
Using Coolbits like we did for the XFX card, we used the "Find Optimal Frequencies" option to see what was going on.
Because of the lower default RAM clock speeds on the Palit card, the memory slider could only go as far as 1600MHz DDR which it had no problems doing. What the real surprise was the core hitting a pretty intense 685MHz which is 27MHz faster then the XFX.
In the following pages, we will see if the Palit graphics card is able to doing anything differently even with the memory being a few MHz slower.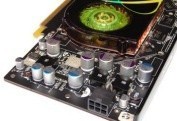 Benchmarks - Test System Setup and 3DMark05
Test System SetupProcessor(s):
Intel Core 2 Duo E6600 @ 3430MHz (381MHz FSB with memory 4:5)
Motherboard(s):
DFI Infinity 975X (Supplied by
Bronet
)
Memory:
2 X 1GB G.Skill HZ PC8000 @ 476MHz 4-4-4-12 (Supplied by
Bronet
)
Hard Disk(s):
Hitachi 80GB 7200RPM SATA 2
Operating System:
Microsoft Windows XP Professional SP2
Drivers:
ATI Catalyst 6.8 and DX9c
The main goal of the article is to see if we can get the fantastic overclock results that were achieved on the XFX 7900GS graphics card (
reviewed here
) with just a standard GeForce 7900GS that goes to shop fronts all over the world. Since this was our goal we have simply compared the XFX and the Palit cards head to head to see what kind of performance we get when overclocked.
If you are interested in the results of the 7900GS when not overclocked, we recommend that you venture over to our review of the XFX from just the other day - (
review here
).
We will be running the same benchmarks as we did in the XFX on our brand spanking new Core 2 Duo rig which packs a serious punch.
3DMark05Version and / or Patch Used:
Build 120
Developer Homepage:
http://www.futuremark.com
Product Homepage:
http://www.futuremark.com/products/3dmark05/
Buy It Here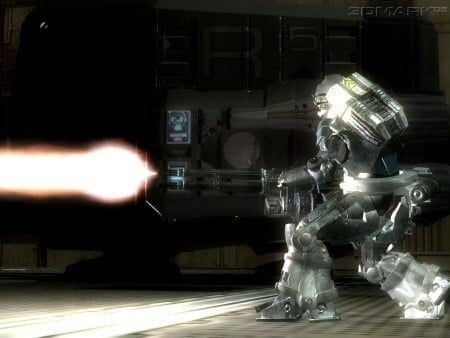 3DMark05 is now the second latest version in the popular 3DMark "Gamers Benchmark" series. It includes a complete set of DX9 benchmarks which tests Shader Model 2.0 and above.
For more information on the 3DMark05 benchmark, we recommend you read our preview
here
.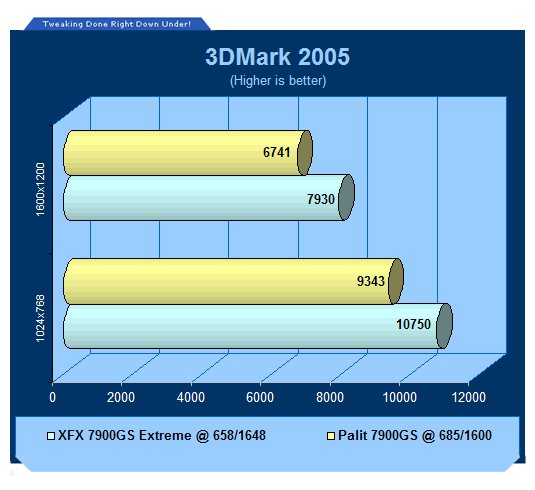 We can see that the small memory increase on the XFX continue to give it the lead.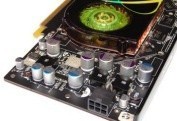 Benchmarks - 3DMark06
3DMark06Version and / or Patch Used:
Build 102
Developer Homepage:
http://www.futuremark.com
Product Homepage:
http://www.futuremark.com/products/3dmark06/
Buy It Here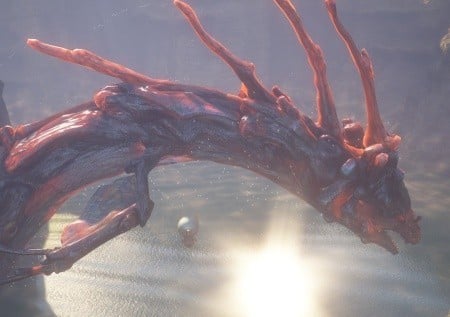 3DMark06 is the very latest version of the "Gamers Benchmark" from FutureMark. The newest version of 3DMark expands on the tests in 3DMark05 by adding graphical effects using Shader Model 3.0 and HDR (High Dynamic Range lighting) which will push even the best DX9 graphics cards to the extremes.
3DMark06 also focuses on not just the GPU but the CPU using the AGEIA PhysX software physics library to effectively test single and Dual Core processors.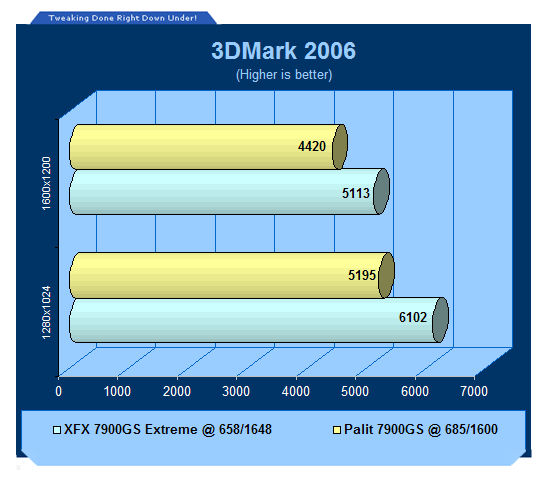 In 3DMark 06 we can see that the small memory jump gives quite a bit more room for the intensive 3DMark 06.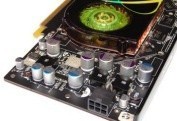 Benchmarks - Half Life 2 (Lost Coast)
Half Life 2 (Lost Coast)Version and / or Patch Used:
Unpatched
Timedemo or Level Used:
Custom Timedemo
Developer Homepage:
http://www.valvesoftware.com
Product Homepage:
http://www.half-life2.com
Buy It Here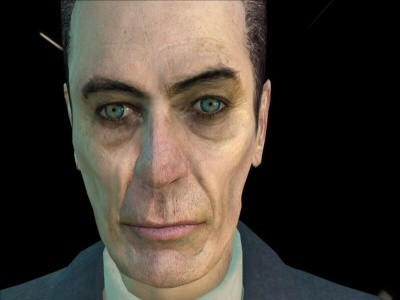 By taking the suspense, challenge and visceral charge of the original, and adding startling new realism, responsiveness and new HDR technology, Half-Life 2 Lost Coast opens the door to a world where the player's presence affects everything around him, from the physical environment to the behaviors even the emotions of both friends and enemies.
We benchmark Half Life 2 Lost Coast with our own custom timedemos as to avoid possible driver optimizations using the "record demo_name" command and loading the timedemo with the "timedemo demo_name" command - For a full list of the commands,
click here
.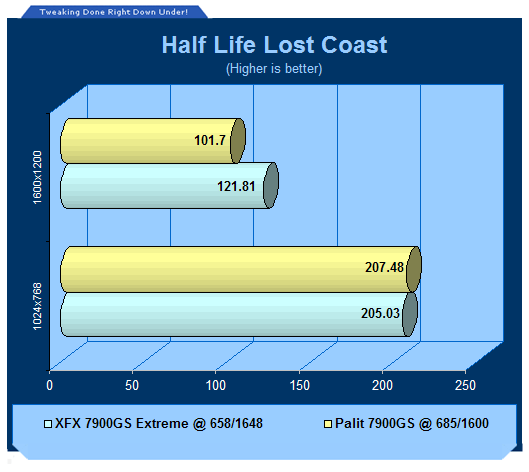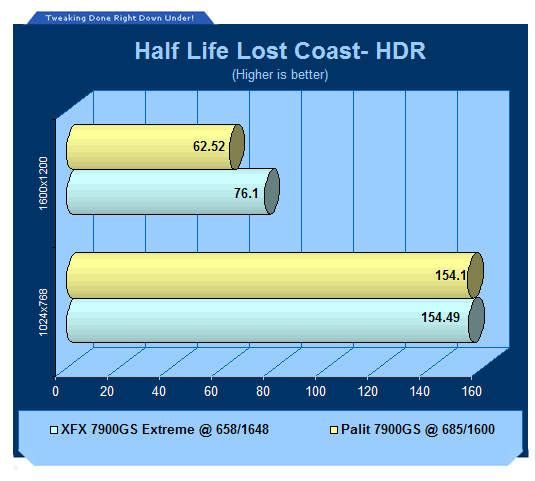 The low resolution tests see the cards neck and neck but when more bandwidth is needed the XFX faster memory speed comes out ahead.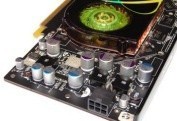 Benchmarks - PREY
PREYVersion and / or Patch Used:
1.1
Timedemo or Level Used:
Hardware OC Benchmark
Developer Homepage:
http://www.humanhead.com
Product Homepage:
http://www.prey.com
Buy It Here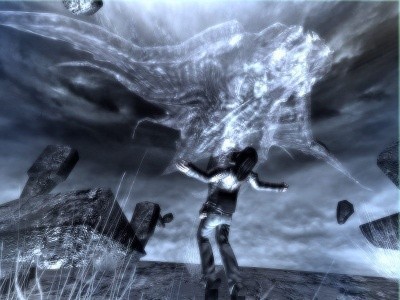 PREY is one of the newest games to be added to our benchmark line-up. It is based off the Doom 3 engine and offers stunning graphics passing what we've seen in Quake 4 and does put quite a lot of strain on our test systems.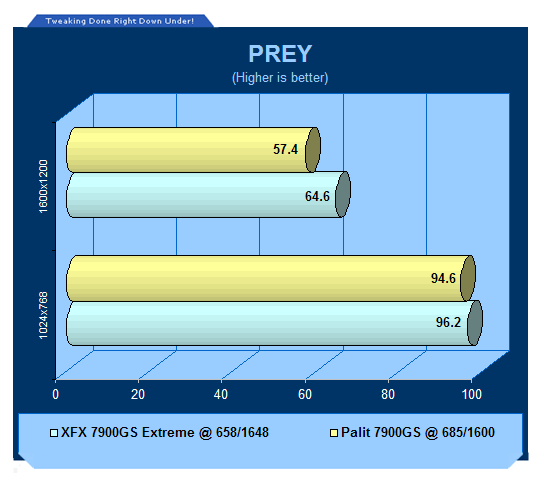 PREY sees the same results again with the extra 50MHz on the memory giving that extra bandwidth to get it past the faster core.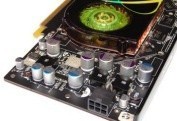 Benchmarks - F.E.A.R.
F.E.A.R.Version and / or Patch Used:
Unpatched
Timedemo or Level Used:
Built-in Test
Developer Homepage:
http://www.vugames.com
Product Homepage:
http://www.whatisfear.com/us/
Buy It Here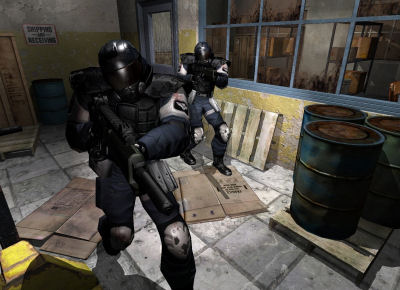 F.E.A.R. (First Encounter Assault Recon) is an intense combat experience with rich atmosphere and a deeply intense paranormal storyline presented entirely in first person. Be the hero in your own spine-tingling epic of action, tension, and terror...and discover the true meaning of F.E.A.R.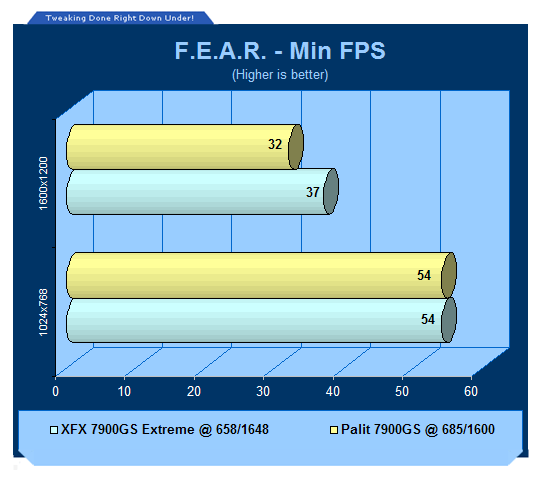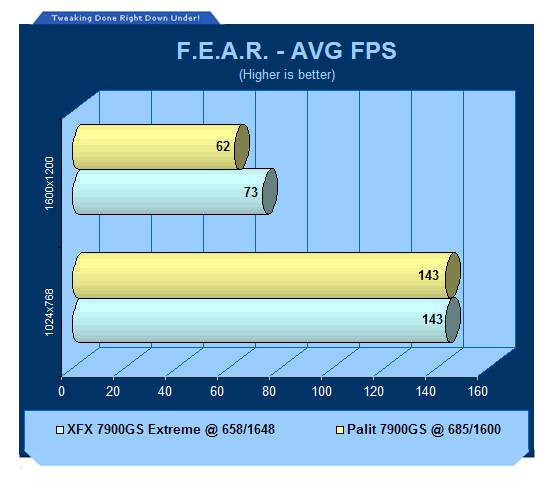 F.E.A.R. like our other tests we see that the low resolution sees the card neck and next but the memory bump pulls the XFX ahead.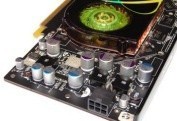 Benchmarks - High Quality AA and AF
High Quality AA and AF
Our high quality tests let us separate the men from the boys and the ladies from the girls. If the cards weren't struggling before they will start to now.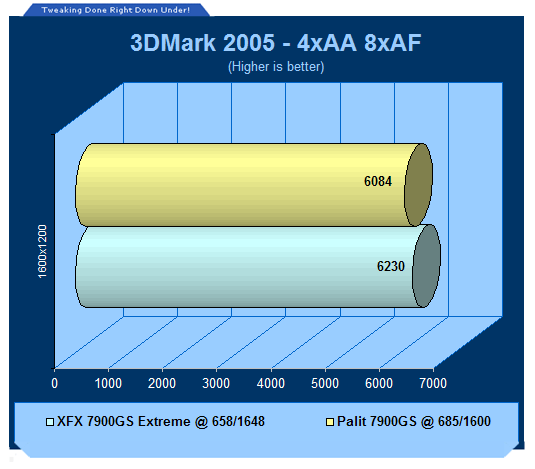 Moving to our first AA test even though we saw the Palit come out ahead at the higher resolution it sites just behind here. This would strongly suggest that AA and AF settings depend more on memory bandwidth.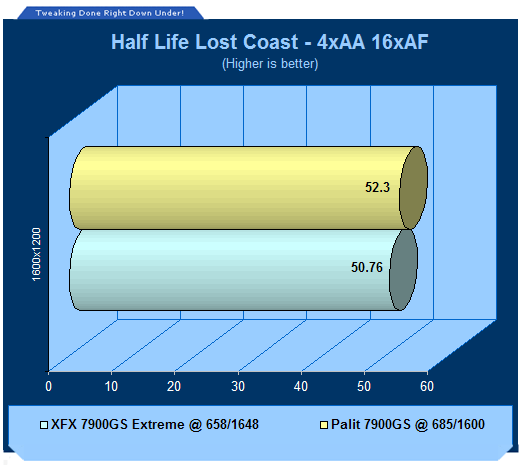 Lost Coast sees performance again in favor of the Palit card at the high resolution.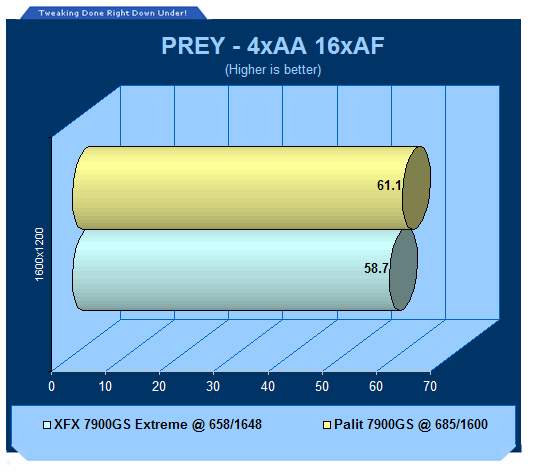 Finally we leave with PREY which again shows us the Palit sitting ahead.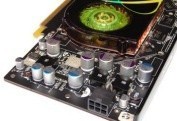 Final Thoughts
The Palit 7900GS really has it all - Great overclocking, a full version game and an excellent price to boot.
If you're after something that doesn't break the bank this graphics card is a clear winner. Throw in the fact that SLI is available and you're got an absolute kick ass card for under $300. The XFX 7900GS offers very good overclocking performance but the Palit version manages to offer better numbers at a better price making it pretty much unbeatable in our books.
It clear that nVidia's new GeForce 7900GS GPU should be a good overclocking card as we have tested two cards now (with one that was bound for an end-users machine) and we've had tremendous success in this department. Soon nVidia will unveil their new and more expensive GeForce 7950GT so you might want to wait a little before making any buying decisions just yet.
While the high resolution tests show that the card is just behind the XFX there is no doubt that with moving to another overclocking tool that lets you achieve in excess of 1600MHz the Palit is going to come ahead. It clearly has to with the increased core speed.
Palit have managed to impressive us once again here at TweakTown with a product which isn't too over the top in terms of bells and whistles but offers very solid performance at a great price.
- Pros
Fantastic overclocking!
Easy to overclock
Available now
Excellent Pricing
Full version game included
- Cons
You need to overclock
Rating - 9.5 out of 10 and TweakTown's "MUST HAVE" Editors Choice Award