XFX GeForce 7900GS Extreme - An Overclocking Prince!
Today we take a look at the new XFX GeForce 7900GS Extreme. Is it extreme enough for you to spend your dollars on it?
Published Thu, Sep 7 2006 11:00 PM CDT
|
Updated Tue, Nov 3 2020 7:04 PM CST
Rating:

90%
Manufacturer: XFX
Introduction
We heard about nVidia's GeForce 7900GS a while ago and it was clear that nVidia needed to bring out some new products with ATI releasing a whole new line up. While ATI released low, mid and high-end cards, nVidia are releasing two in the higher end of the scale but not a replacement to the very fast GeForce 7950GX2.
The 7900GS which we have with us today sits at the top of the mid-range or the bottom of the high-end range, which ever way you want to look at it. Designed to compete with the X1900GT in price and performance, it should be an interesting battle. While the 7900GT from nVidia is normally consistently ahead of the Radeon X1900GT, it is also more expensive so both cards offer excellent value but if you're on a strict budget, you will most likely going to choose the cheaper X1900GT. The new 7900GS is placing nVidia in that low $220 USD ($300 AUD) bracket again.
The particular model of GeForce 7900GS we have today is the RoHS compliant XFX Extreme which as you would expect does not come with standard clock speeds, which is always exciting. We test at default speeds and then overclock as far as possible to see what nVidia's new GPU is capable of achieving.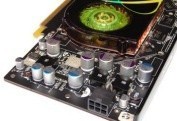 The Package
In true XFX style we have the funky X shaped box with our normal mean looking character on the front. We have all the main details and we can clearly see that the card is the Extreme model clocked at 480MHz.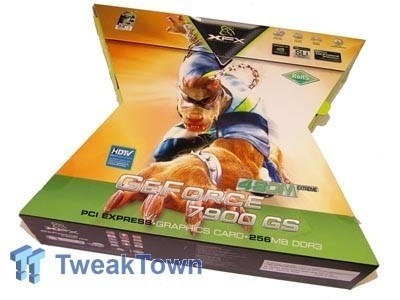 We can also see that the card is PCI Express, comes with 256MB of DDR-3 memory and supports our normal array of technology like SLI and HDTV. The XFX line up have one of the better looking boxes on the market and it's nice and clear with all the important information on the front.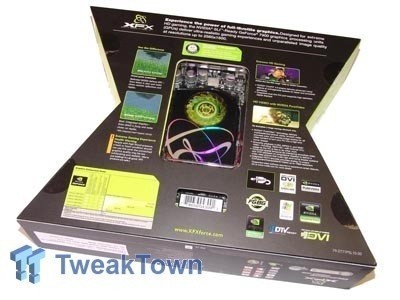 Moving to the back of the box we can get a sneak peak at the card along with a number of features that are supported. From first glance the card clearly resembles the GeForce 7900GT with what looks to be a similar PCB length, RAM layout and cooler.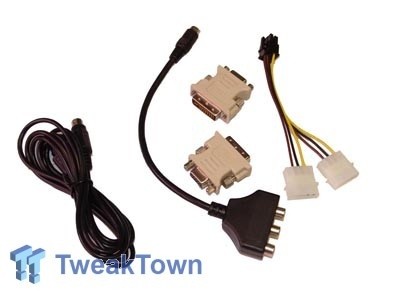 Moving inside the box we have our normal line up of cables, S-Video cable for TV out, component cable for people who have a HDTV and two Molex to 6 pin PCI Express power. Also included are two DVI to VGA connectors.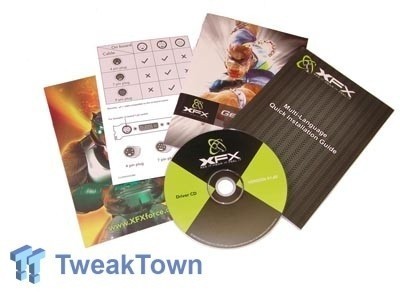 Going to the paperwork side of things there isn't too much to get excited about. The only CD included is a driver but as always, we recommend you download the latest driver from the Internet. It would have been nice to see XFX bundle a game in the package as they are normally a slightly more expensive price - the overclock and bundle normally make this a little easier to swallow.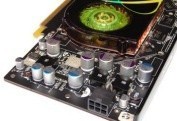 The Card
Throwing all the boring stuff aside we got to the actual card - and OH! What a great looking card it is. There simply aren't enough people that use a black PCB.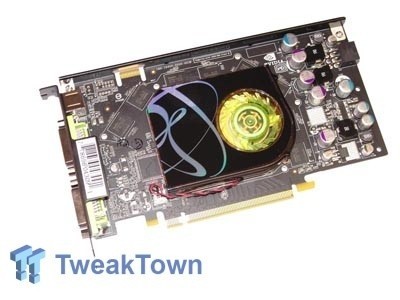 Like we mentioned a lot of the traits resemble the more powerful GeForce 7900GT - the 256MB memory layout, the small cooler and of course, the overall length of the card. We can see the bar across the top of the card which is designed to help prevent any flex in the card when shipping and protect the little SLI connector across the top.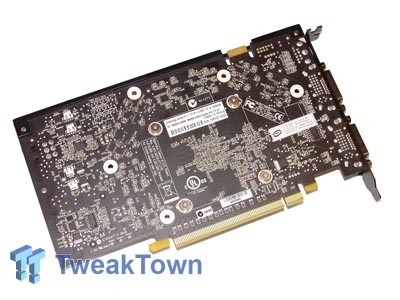 Moving to the back of the card we have our normal array of circuitry, c-tick numbers and serial details. Since there is no memory on the bank, there is no need for a heatsink and we can clearly see that the cooler for the front is mounted very securely with four screws placed in each corner.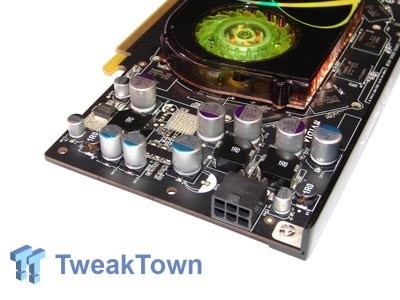 Flipping the card back over and moving to the back we can see the PCI Express connector that is needed to power the card to its full potential since the PCI-E connector is not able to provide enough juice. If you don't have a 6-pin connector, you have nothing to worry about as we saw the Molex to PCI Express connector was included in the package on the previous page.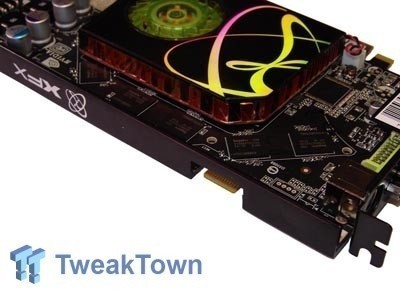 Moving to the top of the card we can see the bracket along with the SLI connector which is present now on everything from the GeForce 7300GT to the mighty 7950GX2.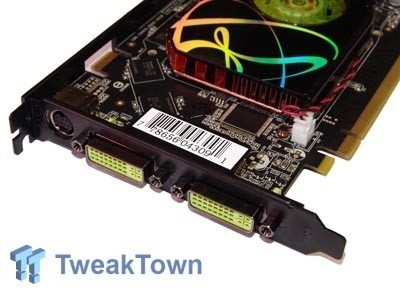 Moving to the front of the card we can see our very funky venom green DVI ports along with the TV-Out connector at the top. It's definitely quite a stylish looking graphics card!
Clock Speeds and Overclocking
As we mentioned this particular model is the Extreme variant which of course comes pre-overclocked from the factory. Default on the 7900GS from nVidia is 450MHz on the core and 1320MHz DDR on the memory. XFX have the core running at 480MHz and the memory 1400MHz DDR - nothing too exciting but an overclock none the less!
So we fired up Coolbits thinking we aren't going to get a huge amount out of it because XFX haven't seemed to push it all that high. What we got to using "detect optimum frequencies" was simply jaw dropping.
The core was increased from 480MHz all the way to 658MHz (that is 208MHz over stock or a little over 46% higher) and the memory was increased to a very healthy 1648MHz DDR (that is 328MHz DDR or about 25% quicker than default). We continued to run our whole benchmark line up on the card due to these results and our overall opinion was changed in a heart beat.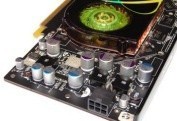 Benchmarks - Test System Setup and 3DMark05
Test System SetupProcessor(s):
Intel Core 2 Duo E6600 @ 3430MHz (381MHz FSB with memory 4:5)
Motherboard(s):
DFI Infinity 975X (Supplied by
Bronet
)
Memory:
2 X 1GB G.Skill HZ PC8000 @ 476MHz 4-4-4-12 (Supplied by
Bronet
)
Hard Disk(s):
Hitachi 80GB 7200RPM SATA 2
Operating System:
Windows XP Professional SP2
Drivers:
nVidia ForceWare 91.47, ATI Catalyst 6.8 and DX9c
Wooo - that is all I have to say about my new VGA testing platform. We finally had the chance to upgrade to Conroe which is nice. Motherboard, CPU and memory have all changed but we won't go into a whole lot of detail as we will have a closer look at it in the next week or two. Like our X2 system over the past copy of months, we are running the system overclocked just over 1GHz above stock. We are using the divider on the memory so it runs faster again but like we mentioned we will look at all this closer later on. We overclock to remove as much bottleneck from the system as possible so the graphics cards can perfect as fast as possible.
We have welcomed PREY with open arms to our testing and it's quite intensive to say the least. While we would normally overclock the card and then do our normal three programs, with the amazing overclocking performance we discovered, we decided to run all the tests overclocked.
We have included the Radeon X1900GT as it's the main competitor and the more expensive GeForce 7900GT to give you an idea of where it sits when compared to this model from nVidia and XFX.
3DMark05Version and / or Patch Used:
Build 120
Developer Homepage:
http://www.futuremark.com
Product Homepage:
http://www.futuremark.com/products/3dmark05/
Buy It Here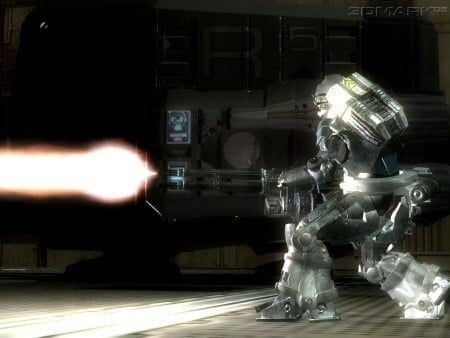 3DMark05 is now the second latest version in the popular 3DMark "Gamers Benchmark" series. It includes a complete set of DX9 benchmarks which tests Shader Model 2.0 and above.
For more information on the 3DMark05 benchmark, we recommend you read our preview
here
.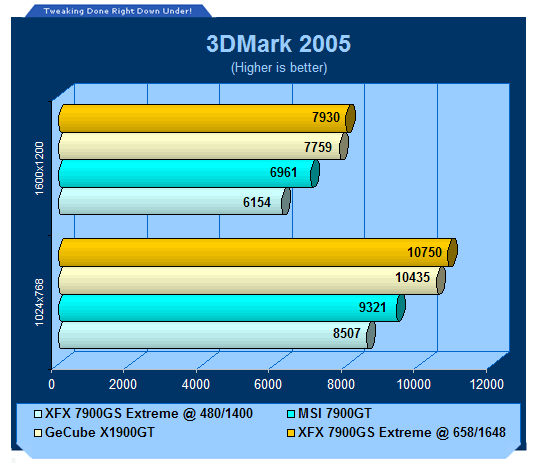 The Radeon X1900GT was a clear winner here beating both the GeForce 7900GT and really walking all over the 7900GS. When it came to the overclocking though, it didn't just reach the X1900GT, it continued to pass it.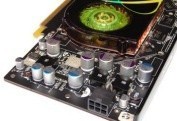 Benchmarks - 3DMark06
3DMark06Version and / or Patch Used:
Build 102
Developer Homepage:
http://www.futuremark.com
Product Homepage:
http://www.futuremark.com/products/3dmark06/
Buy It Here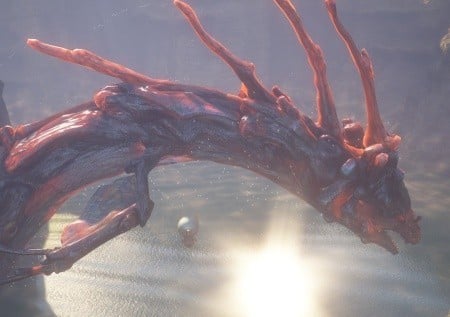 3DMark06 is the very latest version of the "Gamers Benchmark" from FutureMark. The newest version of 3DMark expands on the tests in 3DMark05 by adding graphical effects using Shader Model 3.0 and HDR (High Dynamic Range lighting) which will push even the best DX9 graphics cards to the extremes.
3DMark06 also focuses on not just the GPU but the CPU using the AGEIA PhysX software physics library to effectively test single and Dual Core processors.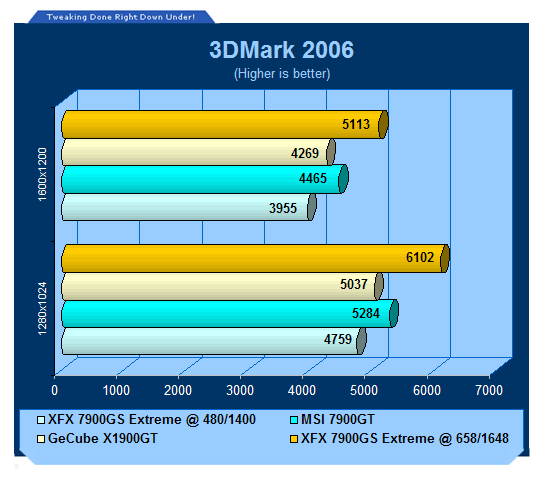 3DMark06 sees the X1900GT drop back but still come ahead of the 7900GS. The 7900GT is the fastest at stock but the 7900GS again becomes a force to be reckoned with when overclocked.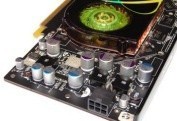 Benchmarks - Half Life 2 (Lost Coast)
Half Life 2 (Lost Coast)Version and / or Patch Used:
Unpatched
Timedemo or Level Used:
Custom Timedemo
Developer Homepage:
http://www.valvesoftware.com
Product Homepage:
http://www.half-life2.com
Buy It Here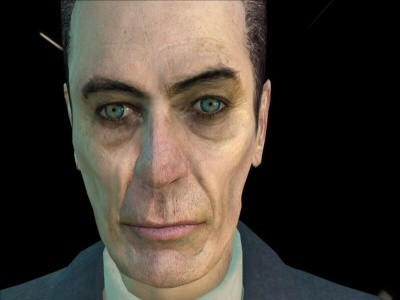 By taking the suspense, challenge and visceral charge of the original, and adding startling new realism, responsiveness and new HDR technology, Half-Life 2 Lost Coast opens the door to a world where the player's presence affects everything around him, from the physical environment to the behaviors even the emotions of both friends and enemies.
We benchmark Half Life 2 Lost Coast with our own custom timedemos as to avoid possible driver optimizations using the "record demo_name" command and loading the timedemo with the "timedemo demo_name" command - For a full list of the commands,
click here
.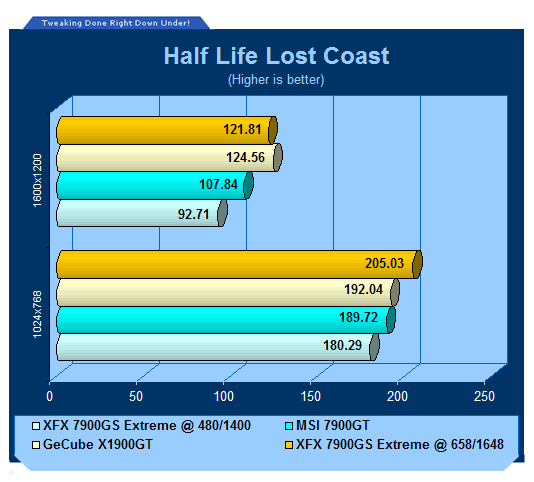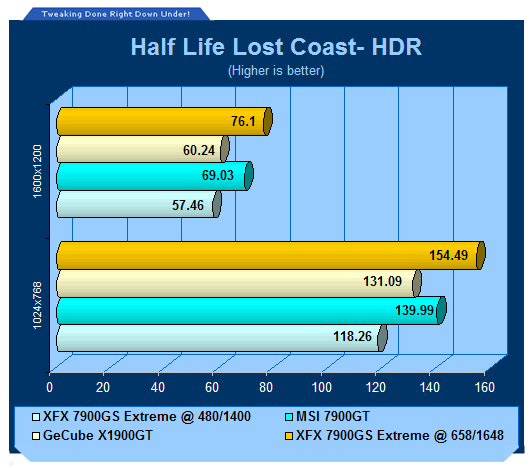 200FPS+ in Half Life 2 Lost Coast. To say we could see the difference between that and the card running 180FPS would be a lie. But it was very cool to see an average of over 200FPS being achieved on a card which is in our mid/high end sector and not purely high-end.
We can clearly see that the cards are being stressed with our HDR tests but again the overclocked 7900GS is menacing although at stock, it still does lag behind the X1900GT.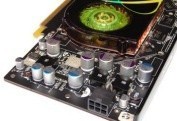 Benchmarks - PREY
PREYVersion and / or Patch Used:
1.1
Timedemo or Level Used:
Hardware OC Demo
Developer Homepage:
http://www.humanhead.com
Product Homepage:
http://www.prey.com
Buy It Here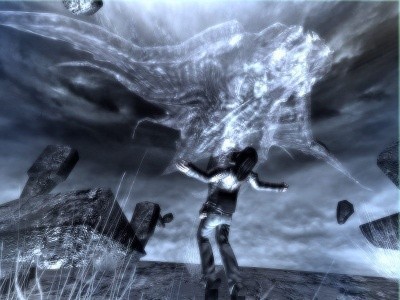 PREY is one of the newest games to be added to our benchmark line-up. It is based off the Doom 3 engine and offers stunning graphics passing what we've seen in Quake 4 and does put quite a lot of strain on our test systems.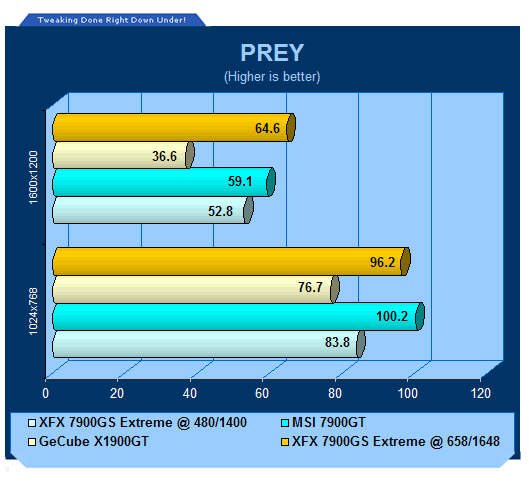 Our first showing of PREY sees nVidia clearly taking advantage of the OpenGL game engine in use. The GeForce 7900GS beats the Radeon X1900GT hands down at stock and continues to come up to the 7900GT performance when overclocked with it overtaking it at the higher resolution.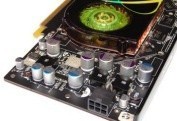 Benchmarks - F.E.A.R.
F.E.A.R.Version and / or Patch Used:
Unpatched
Timedemo or Level Used:
Built-in Test
Developer Homepage:
http://www.vugames.com
Product Homepage:
http://www.whatisfear.com/us/
Buy It Here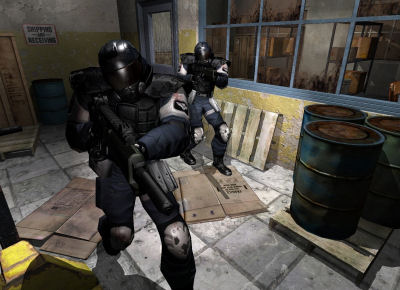 F.E.A.R. (First Encounter Assault Recon) is an intense combat experience with rich atmosphere and a deeply intense paranormal storyline presented entirely in first person. Be the hero in your own spine-tingling epic of action, tension, and terror...and discover the true meaning of F.E.A.R.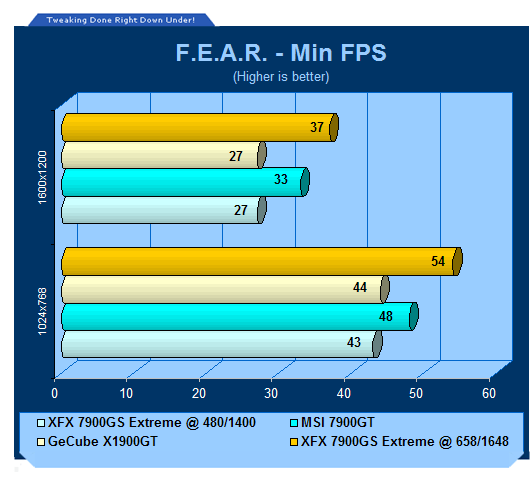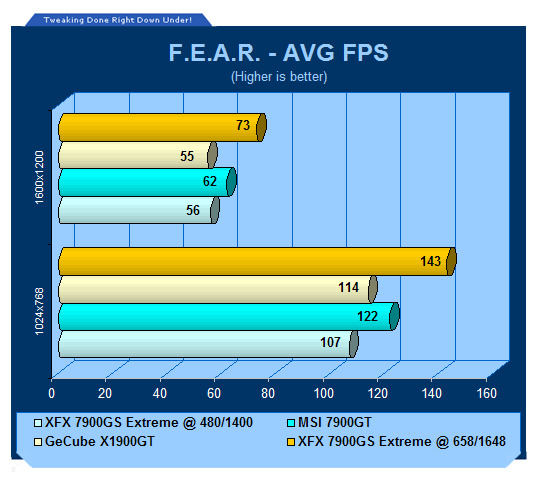 F.E.A.R., a game that always seemed to take advantage of ATI cards, sees the Radeon X1900GT performing similar results at default. But like throughout our benchmarks here today, when overclocked the 7900GS passes the 7900GT and offers some fantastic results.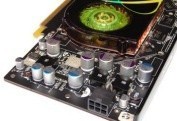 Benchmarks - High Quality AA and AF
High Quality AA and AF
Our high quality tests let us separate the men from the boys and the ladies from the girls.
If the cards weren't struggling before they will start to now. ATI are able to offer HDR and AA at the same time unlike nVidia so we have ran our HQ Lost Coast test with HDR on.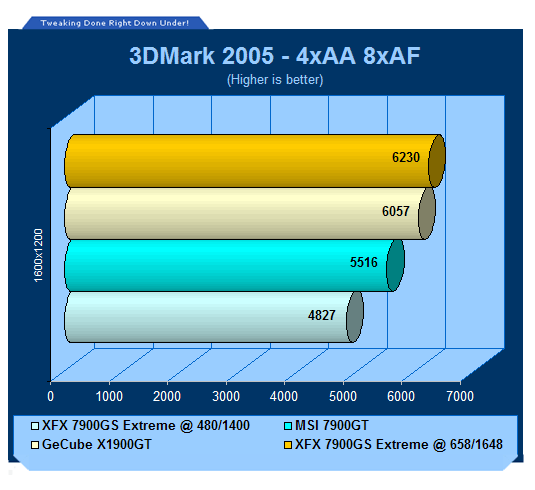 Our AA tests show very similar results with the X1900GT being the clear winner of the stock cards. It's not until we overclock the XFX 7900GS that we see it sneak ahead of it.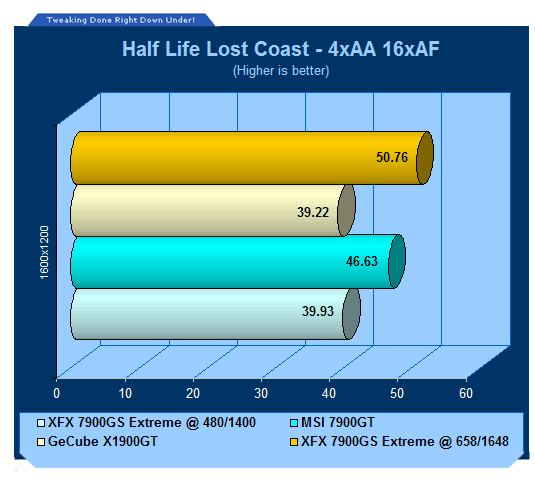 Turning on AA and AF we see similar results with again the X1900GT and 7900GS sitting very close to each other, the 7900GT clearly pulls away from the others but the 7900GS overclocked continues to pull ahead even further.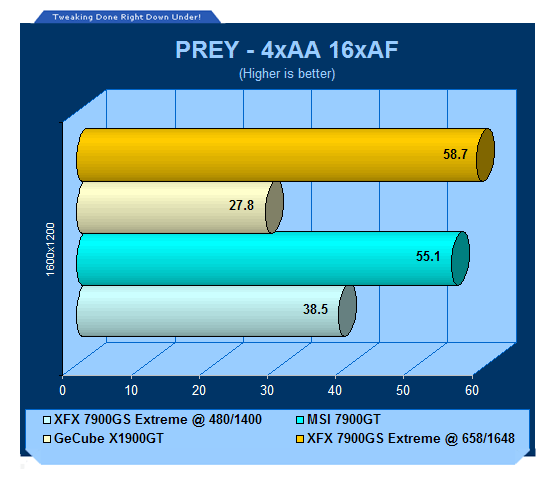 Finally we leave with PREY and some OpenGL love for nVidia. As expected the results are hugely in favor of the nVidia line up and the overclocked 7900GS just gives us surprise after surprise.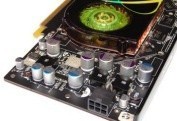 Final Thoughts
I actually tested the XFX GeForce 7900GS last out of the other graphics cards in our tests here today and the results were a little boring to say the least - peddling through the benchmark line up and writing in the scores, there wasn't anything that wowed us. Sure the card is slightly cheaper then the X1900GT but for the extra few dollars you spend, we didn't really consider it worthwhile.
Then came the time to check out overclocking and we were simply shocked. It is not uncommon for Coolbits to go a bit stupid and go higher then it should - a fire up of 3DMark06 though at 1600 x 1200 saw no artifacts and some unreal results. Continuing to test performance was just extremely fast with no signs of artifacts or freezing. The XFX GeForce 7900GS now actually felt
EXTREME!
With that said though, if you clearly are against overclocking, it's not the best card for the price. The Radeon X1900GT does perform well and at a very competitive price - it can clearly offer some competition for the GeForce 7900GT.
A bigger bundle would have been nicer - a game never goes astray, especially for a card that normally carries a bit more of a premium. All in all though the GeForce 7900GS is what nVidia needed - what we need to know now is the overclocking potential on a larger basis, in mass production. 1 in 50 offering massive overclocking results isn't anything to get excited about but if we can see other brands and more XFX cards achieve stable overclocks like this, ATI Radeon X1900GT will have some big troubles soon.
From the Editor: We'll be testing another brand 7900GS over the weekend with a better package. Was our initial 7900GS overclock a freak occurrence or will it be common? Check back early next week for another 7900GS retail review. I'm impressed with the XFX 7900GS and in SLI, it should really offer some kick-ass performance for the price!
- Pros
Overclocking master!
Brilliant performance when overclocked - passes more expensive cards!
Competitive pricing and available now (love no paper launch!)
Dual DVI and Dual Link
HDTV
Quiet cooling
SLI
- Cons
Stock performance isn't all that exciting
Bundle is lacking a little something extra
- Latest Pricing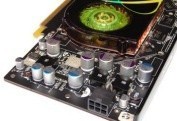 Rating - 9 out of 10 and TweakTown's "MUST HAVE" Best Value Award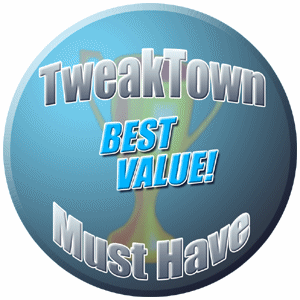 PRICING: You can find products similar to this one for sale below.

United States: Find other tech and computer products like this over at Amazon.com

United Kingdom: Find other tech and computer products like this over at Amazon.co.uk

Australia: Find other tech and computer products like this over at Amazon.com.au

Canada: Find other tech and computer products like this over at Amazon.ca

Deutschland: Finde andere Technik- und Computerprodukte wie dieses auf Amazon.de