Elgato Stream Deck Review: Make Your Desk Both Smart and Sleek
The Elgato Stream Deck is here to make your next stream just that much easier and better.

Published Dec 30, 2019 11:52 AM CST
|
Updated Tue, Nov 3 2020 6:57 PM CST
Manufacturer:

Elgato (10GAA9901)
6 minute read time
TweakTown's Rating: 95%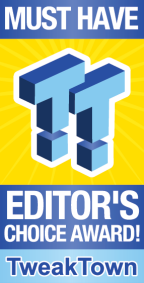 The Bottom Line
The Elgato Stream Deck captures both price and utility in one uniform product that every growing streamer should consider.
Introduction
Elgato has sent over the middle variant of their Stream Deck line up, and while you would think that more keys would be better (Elgato Stream Deck XL), I'm here to tell you that 15 keys might be a bit more practical.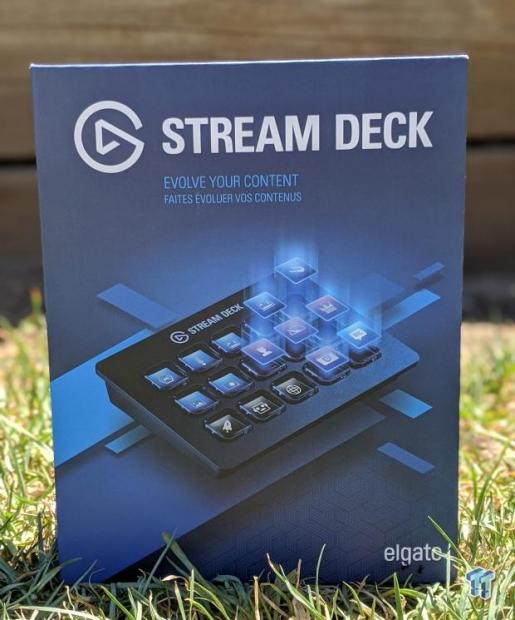 Established streamers or streamers that are looking to jump into the business are both looking for ways to streamline their production to the outside world. This is where Elgato's Stream Decks come in - simple, easy-to-use, easy-to-setup, glorious LCD keys that can be programmed to your heart's desire.
So why would you grab the middle variant over the larger one? That's simple, price + personal honesty with its utility. In this review, we will be expanding on what this formula means and why it should be applied to Elgato's range of Stream Decks, and ultimately every product streamers are planning on adding to their setup. Let's jump right in!
Elgato Stream Deck Specification Details and Close-up
Elgato Stream Deck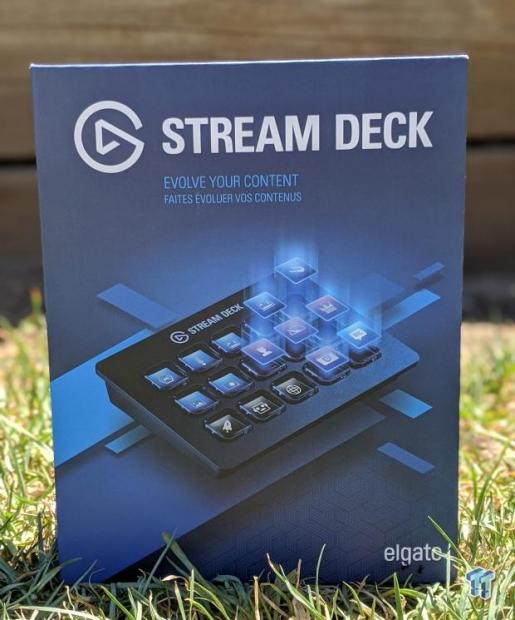 Above, we have a close-up of the front of the Elgato Stream Deck box.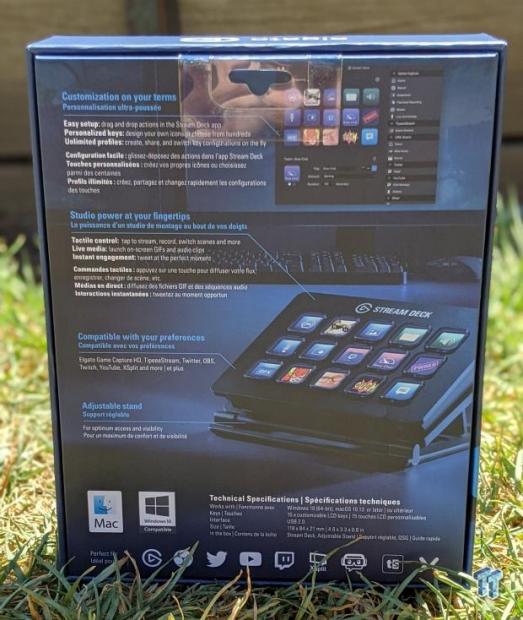 Here we have a close-up of the back of the box. This is where buyers can see what the Elgato Stream Deck offers and what it's compatible with.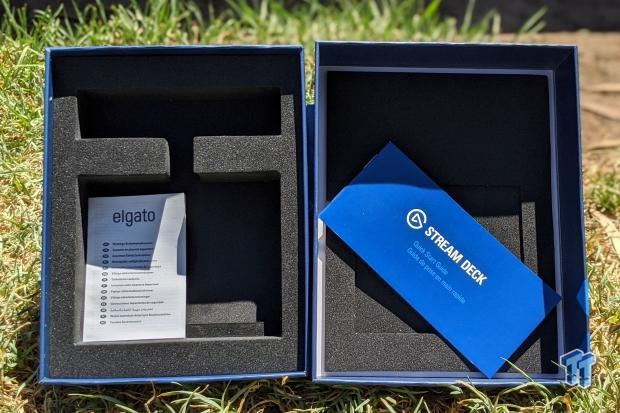 Above we have a picture of the inside of the box, and as per usual with Elgato products - they are just a pleasure to open.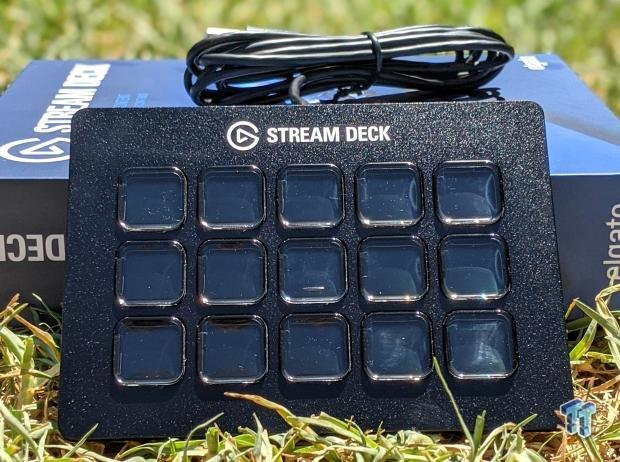 Here's a front-on image of the Stream Deck that shows off the 15 programmable LCD keys.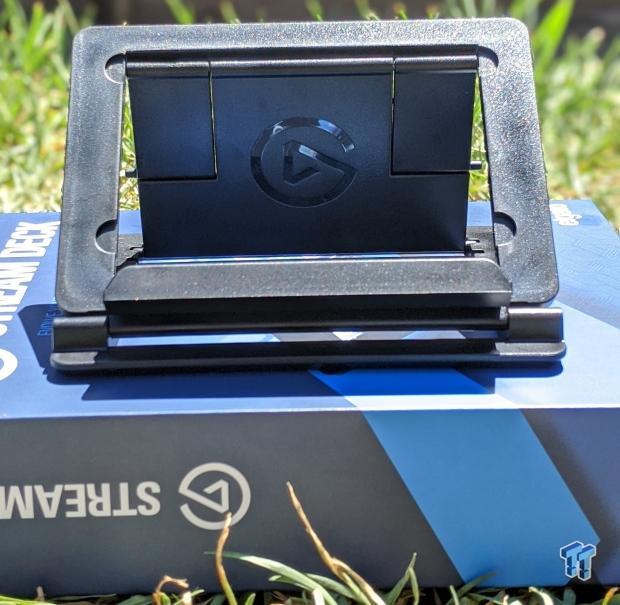 Next, we have the stand that the Stream Deck can sit on. This stand has four height options (seen below) and two different hinges that can be used.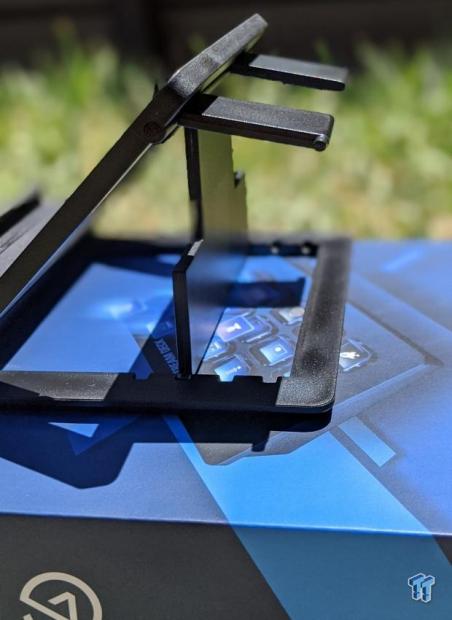 Here we can see the two different hinges that can be separated from each other. If you look close to the bottom of the hinge, you can notice four different settings.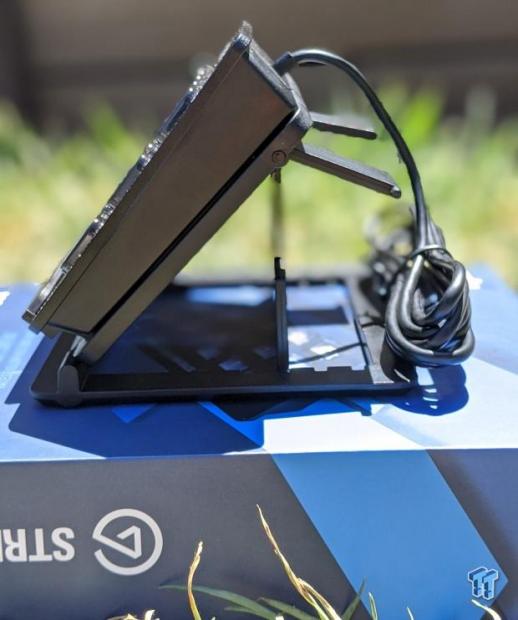 In this image, we can see the Elgato Stream Deck placed on the stand with the hinges extending down into the slots.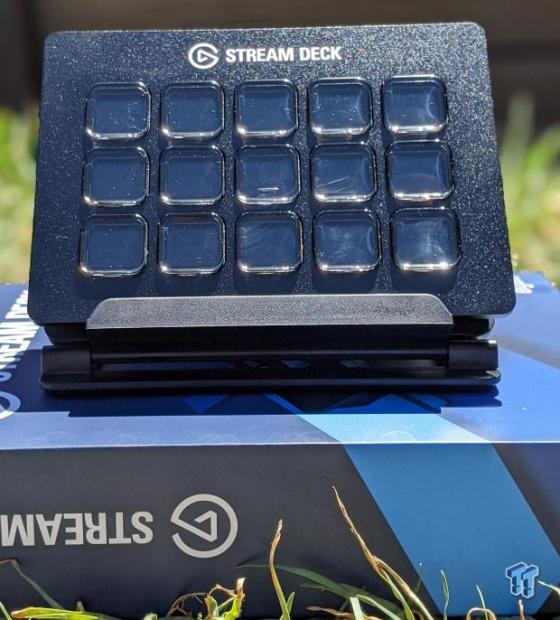 This is a front-on view of the Stream Deck in the stand holder, showing off all of those LCD keys.
Specifications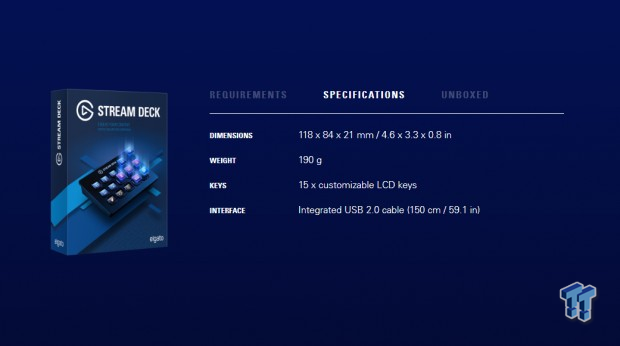 The above screenshot was taken from the official Elgato website, a link to that can be found here.
Use Case
To kick off the 'use case' section, which is arguably the most important part of the review, I'd like to firstly mention that Elgato offer three Stream Deck variants. The Elgato Stream Deck XL, the largest of three with 32 programmable LCD keys. The Elgato Stream Deck, the middle variant of the three, which has 15 programmable LCD keys and is what we will be looking at in today's review. Lastly, the Elgato Stream Deck Mini, the smallest of the three with only 6 LCD keys.
So, why would you decide to grab the standard Stream Deck over the smaller variant or, the larger one? Simple, price + being honest with how its utility is going to apply to your stream. These Stream Decks are designed to assist streamers in a variety of different ways, and their usability is vast in terms of being able to speed up processes that streamers would originally find mundane or time-consuming.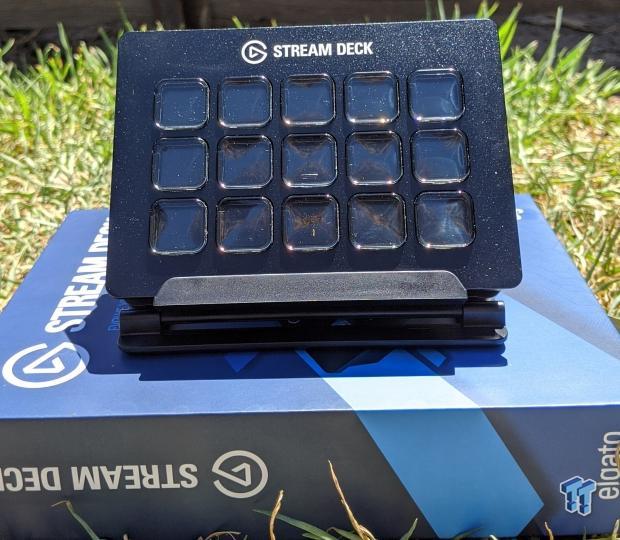 This is the utility side of the formula, and with each stream being completely different from the next, the desired/required assist from the Stream Deck varies from streamer to streamer. So, being a streamer and looking for a Stream Deck to purchase, you should first be honest with how many buttons you will actually be using while streaming.
You can find this out by grabbing a piece of paper, drawing up a rough sketch of a Stream Deck, and then writing in each of the squares what you want to link to it (or download the Stream Deck software). Before making a decision on what one ask yourself this - 'how often will I be pressing all of these linked buttons and can I get away with fewer buttons that will be more frequently used, versus having more buttons that could leave extras that will never be used?"
More isn't always better in the case, as many streamers (including myself) struggle using all 32 keys of the Stream Deck XL. Meaning, the extra buttons that aren't being used are essentially pricey aesthetic add-ons. This OK if this is what you are going for, but on a pure utility basis, leftover buttons aren't what you want.
This is where I think the middle variant Stream Deck is the perfect mix between not enough buttons (Stream Deck Mini), and too many to use (Stream Deck XL). Fifteen keys feel perfect for me. I can add all the games that I'm frequently playing to the Stream Deck while also keeping other things present on there as well, such as CPU usage, media keys, chat options, and more.
Like I previously mentioned, every streamer is different, and if you find yourself needing more or less keys, Elgato's two other variants are just as perfect. I just personally think the fifteen key variant would be the variant that fits most streamers' needs.
Software Setup
Firstly, the software setup for the Stream Deck doesn't change at all from variant to variant. The only difference between the models is the number of keys that can be customized. With that being said, the software setup is really quite simple, and due to simplicity, it feels like even the most inexperienced user can use it.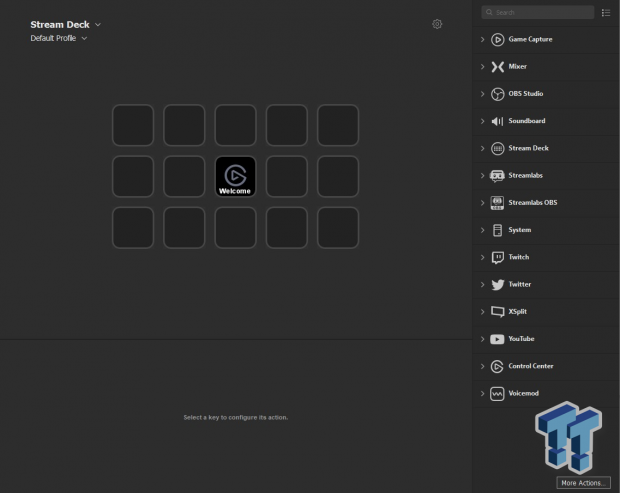 Here, we have the opening screen of the Stream Deck software, and this is where users will be able to choose a button they want to customize on their Elgato Stream Deck.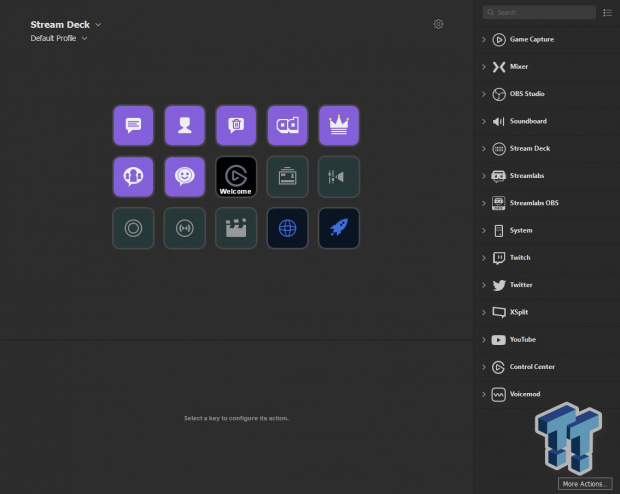 In the above screenshot, we can see programs and their menus on the right-hand side. Each of the sub-menus has a list of features that can be simply dragged over to a button and bound.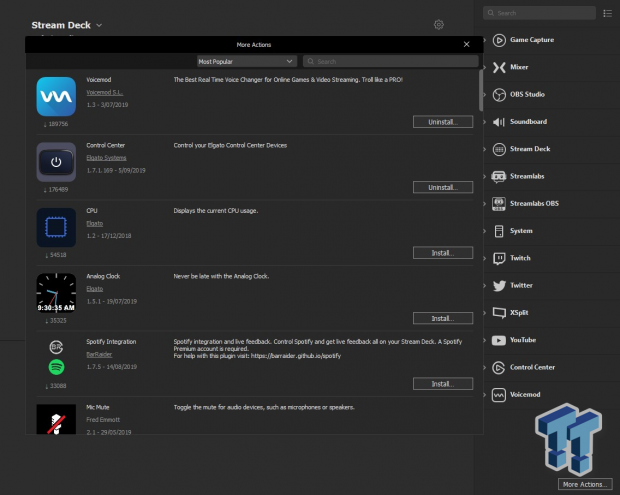 If the stock menus aren't, enough users can download more from this section.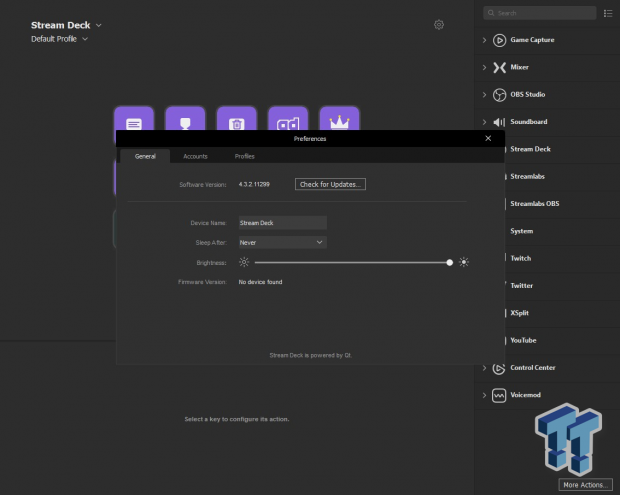 In the preferences section, we have General, Accounts, and Profiles.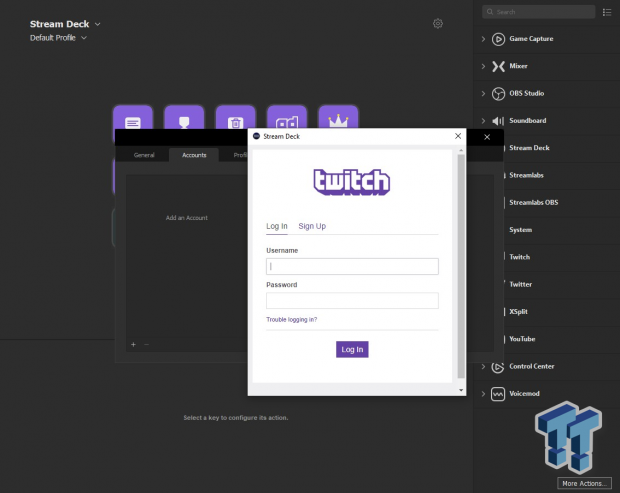 Twitch, Mixer, Twitter, Streamlabs, and YouTube accounts can also be linked by signing in.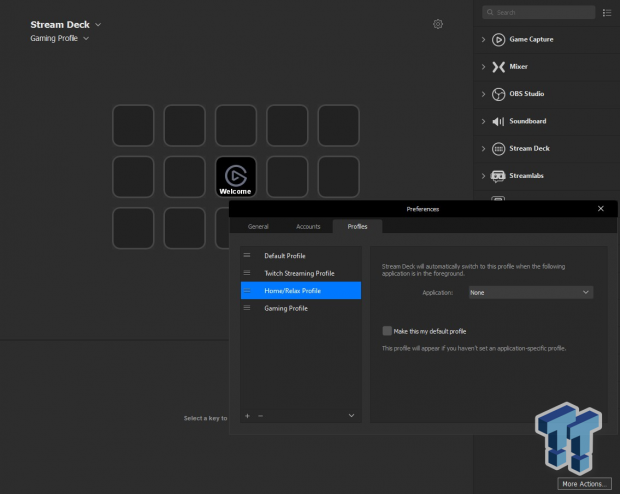 Users can also add profiles in the Stream Deck, as seen in the above image I have inputted some example profiles that could be used for general purposes.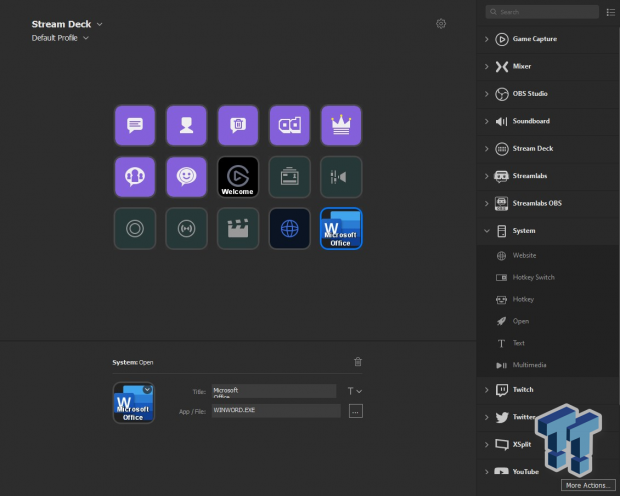 Here I've filled the entire Stream Deck with bound keys. The purple buttons are Twitch keys, and the next five (besides the welcome button) are for OBS. The last two are for web browsers and Microsoft Word.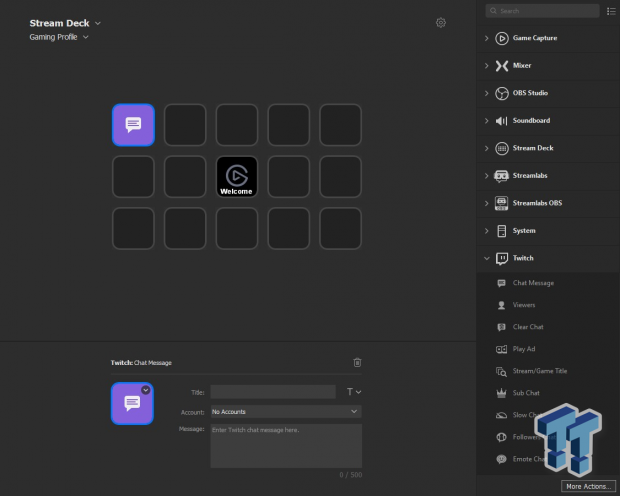 If you look at the top-right hand corner of the Twitch chat button at the bottom of the image, you will notice a small arrow. Clicking this opens up the option for the button's image to be changed. Users can do this with Elgato's own button icon creator or just simply uploading their own images.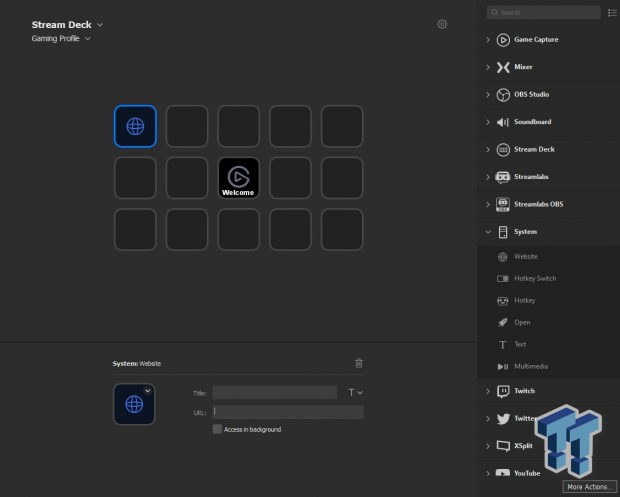 The link for the above website button is located in the 'System' sub-menu. We can also see 'URL' and 'Title'. In the URL field, users can fill out whatever website directory they want, and the title section is for the title of the button. An example would be. URL = www.Facebook.com Title = Facebook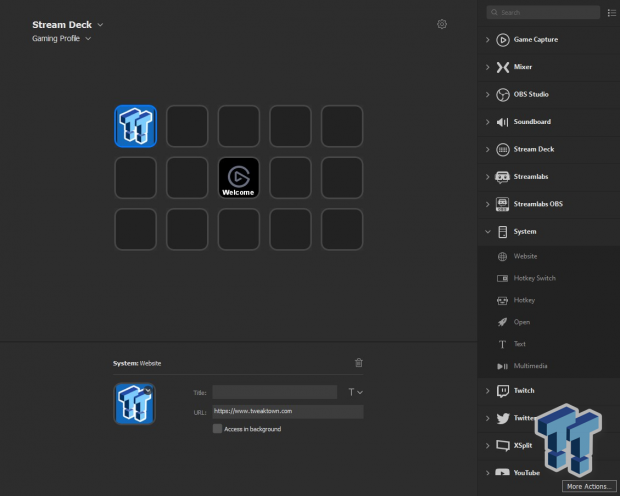 I have provided an example of what a custom website button looks like above. The URL is filled with the desired website, and no title has been used due there being a logo on the image. Images automatically resize to the LCD screen which has a resolution of 72x72.
What's Hot, What's Not, and Final Thoughts
What's Hot
I believe the Elgato Stream Deck gets the best of both worlds when looking at the other Stream Deck options Elgato has available. The deck itself is small and compact, yet it comes with enough keys that most streamers would need. It doesn't have excessive keys, its stand is versatile with its height options, and it basically does exactly what it's intended to do.
What's Not
There are only a couple things that aren't hot about the Elgato Stream Deck, and that's how flimsy some the brackets are on the stand and perhaps how shiny the plastic that is used. I really have to cherry-pick here because both of these aspects aren't necessarily downsides, more so, just parts of it that could do with some refining.
Final Thoughts
All in all, the Elgato Stream Deck is already my favorite option out of Elgato's line of Stream Decks. It does exactly what it's intended to do without taking up too much room on your desk or being a large eyesore.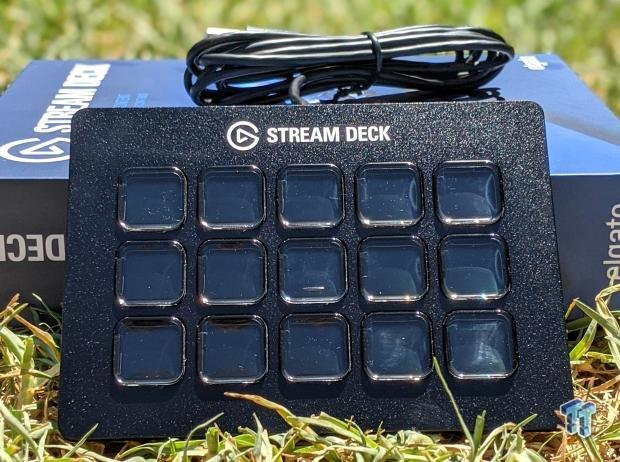 Critiquing this product is hard because there are very few things that are wrong with it. But if I had to, and like I previously mentioned in 'What's Not,' I'd change the decks plastic from a shiny look to a more solid black - maybe matte black? I'd also change the stand design or perhaps reinforce some of the hinges a bit more to provide some more stability.
Other than those things that I mentioned above, the Elgato Stream Deck is an absolutely fantastic product. I can almost guarantee that if any regular streamer that's in need of key binds decided to pick one up, that they won't be disappointed with the purchase what so ever. The Elgato Stream Deck is your sleek good looking desk-companion that's both smart and pretty.
| | |
| --- | --- |
| Performance | 95% |
| Quality | 98% |
| Features | 95% |
| Value | 92% |
| Overall | 95% |
The Bottom Line
The Elgato Stream Deck captures both price and utility in one uniform product that every growing streamer should consider.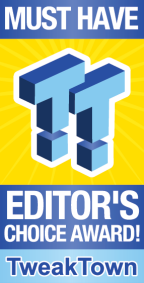 We openly invite the companies who provide us with review samples / who are mentioned or discussed to express their opinion. If any company representative wishes to respond, we will publish the response here. Please contact us if you wish to respond.