TweakTown's Rating: 80%
The Bottom Line
With a hit and miss 4K image, a subtle Dolby Atmos mix and no extras to speak of, Thor 4K (or ThorK as I've dubbed it) is a tough recommendation to make.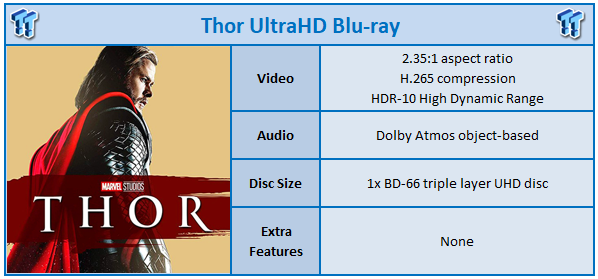 Thor 4K Ultra HD Blu-ray
Following the events of Avengers: Endgame and its wrap up in Spider-Man: Far from Home, it's safe to say that the Marvel Cinematic Universe, crafted over a decade and intertwined through 21 films, will not be the same again. While some of the hero's journeys have come to an end and others continue, it's been a pleasure to go back to how it all began via Disney's new 4K releases. And my biggest takeout thus far is just how much earlier entries such as Thor and Captain America have become retrospectively enhanced by the wider narrative (although I remain to be convinced about some of the clunkier entries such as Ant Man and Thor: The Dark World).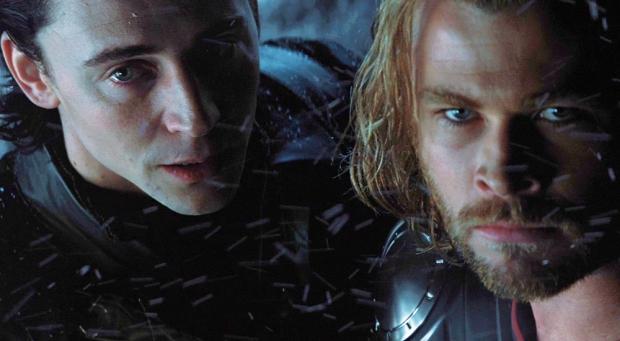 On the occasion of his coronation, Thor (Chris Hemsworth) proves himself unsuitable as an heir to the throne by his father Odin (Anthony Hopkins) when Asgard is attacked by their arch nemeses, the Frost Giants. Banished to Earth as punishment, Thor must find his humility to regain not just his trusty weapon of choice Mjolnir, , but also his rightful place in Asgard.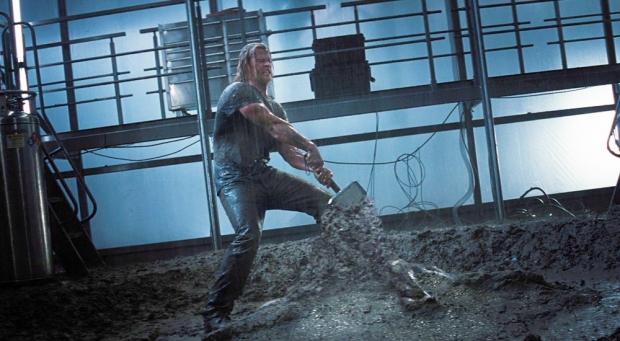 Video transfer
Thor is presented in its original aspect ratio of 2.35:1, encoded with H.265 compression and finished with a static HDR-10 pass.
Despite being lensed on film, as with all entries to date in the Marvel Cinematic Universe, Thor was ultimately finished in a 2K digital intermediate which means this is another upscale, however the real value is yet again found in the HDR pass which provides some subtle color enhancements and assists to resolves extra detail in brighter scenes, particularly noticeable in lighting flashes and instance of diffuse glow around objects.
Disney have compressed the film to a double layered, 66GB platter which allows for a pretty healthy sustained bitrate, with the exception of one of the more egregious cases of macro-blocking that I've yet seen on the format. Occurring at 29:30 as Thor is banished to Earth, it's over in a flash (quite literally) but how this wasn't caught in the quality control phase is completely beyond me. Allocating a temporary bump in bitrate during this scene would have almost certainly rectified this. And the bad news isn't quite over - digital noise reduction rears its head throughout and while it only calls attention to itself a few times, I do wish they could just leave the dial well alone. Disney can by all means scrub it for the masses on the forthcoming streaming service, but UHD Blu-ray is an increasingly collector-oriented, premium format and should be treated as such.
Overall, Thor's 4K debut is a subtle, sometimes impressive improvement over the Blu-ray, but almost certainly could have been improved upon.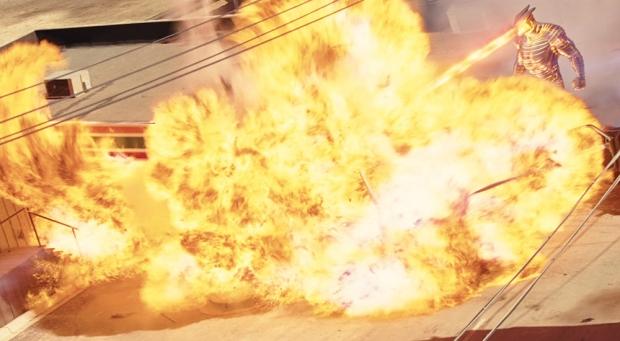 Audio transfer
Thor's primary English audio track is a newly created Dolby Atmos mix.
Building on the decent 7.1 mix from the previous Blu-ray which remains entirely adequate to this today, the inclusion of a new Atmos mix doesn't serve to best it by any material measure, with a number of opportunities to leverage the height channels for added immersion and aggression just not taken.
As is current practice for Disney, Thor is mixed a few db lower than most studios, but a slight bump on your AVR brings it to an even keel. There's quite a few discreet effects and everything is kept feeling 'alive' throughout. Bass is a little uneven and could have been a little more cooked, but it generally gets the job done.
Overall, there's nothing wrong with this mix at all and I can't pinpoint any specific failings, but it also doesn't bring anything to the table that wasn't served back in 2011. Those looking for a new demo disc for their home theatre can keep on walking by.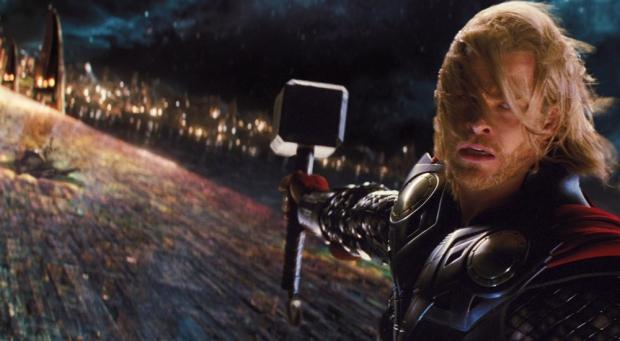 Bonus Features
Unlike its release in literally every other country, Disney have again elected to release Thor without a pack-in Blu-ray disc in the Australian market, which seems to be the strategy for all catalogue Blu-ray releases moving forward.
As such, the bonus features from the 2011 Blu-ray (which included an audio commentary, featurettes, and nearly half an hour of deleted scenes) are all missing in action. Suffice to say, fans and collectors will want to hang on to that disc, or import the US or UK editions to get it all. Notably, both are region free.
| | |
| --- | --- |
| The Movie | 79% |
| Video Quality | 82% |
| Audio Quality | 79% |
| Extras | N/A |
| Overall | 80% |
The Bottom Line
With a hit and miss 4K image, a subtle Dolby Atmos mix and no extras to speak of, Thor 4K (or ThorK as I've dubbed it) is a tough recommendation to make.
We openly invite the companies who provide us with review samples / who are mentioned or discussed to express their opinion. If any company representative wishes to respond, we will publish the response here. Please contact us if you wish to respond.