Avengers: Age of Ultron 4K Ultra HD Blu-ray Review
The film might be a downgrade from its predecessor, but the overall package is an impressive 4K upgrade.

Published Oct 2, 2018 10:00 AM CDT
|
Updated Tue, Nov 3 2020 6:57 PM CST
3 minutes & 49 seconds read time
TweakTown's Rating: 72%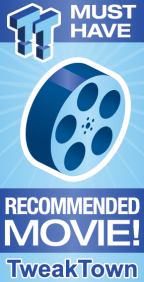 The Bottom Line
It's still a downgrade in terms of entertainment, but the Avengers: Age of Ultron 4K re-release is a subtle, but pleasing upgrade.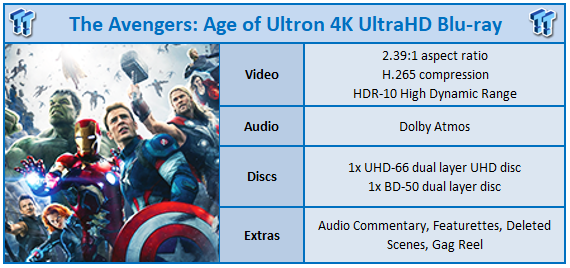 The Avengers: Age of Ultron 4K Ultra HD Blu-ray Review
Without doubt, the first Avengers was a huge spectacle; a 3D tour-de-force which gave audiences something they'd never seen before - namely six superheroes fighting onscreen against a charismatic villain and a commanding army astride massive warships destroying the city below. But by pulling out all the stops, it makes taking it to the next level very hard. It's obvious that the filmmakers have tried, but the problem is that there's very little to Age of Ultron that we haven't already seen.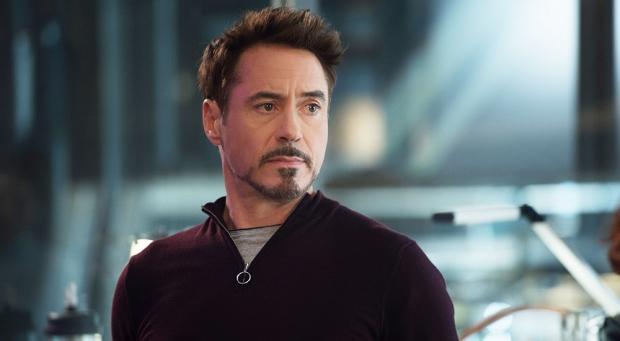 Following on from the events of The Avengers and the Phase two Marvel Universe films (especially Captain America: The Winter Soldier) the Avengers continue to battle the remnants of Hydra outside the sphere of the now disbanded SHIELD. During a strike at a Hydra outpost in Siberia, the Avengers are attacked by two genetically enhanced beings from Hydra's human modification programs; Pietro (Aaron Taylor-Johnson) and Wanda (Elizabeth Olsen), before managing to retrieve Loki's powerful scepter. When Tony Stark (Robert Downey Jr.) discovers an artificial intelligence at the heart of the weapon, he surreptitiously attempts to harness it for his failed global defense program dubbed Ultron. But when the defense system becomes sentient it manifests itself into an android hell bent on the destruction of Earth.
The cast, led by Robert Downey Jr. are uniformly superb - you simply cannot fault Marvel casting. By this time they'd played their characters a number of times and already had a very good handle on how to play them. As with the first outing, Joss Whedon has performed a solid job in balancing the wide lineup and allowing each character their own moment to shine. Compared to this year's Infinity War, it almost seems like a much simpler time. But unlike the first film, the villainous Ultron is considerably weaker and while he's voiced impeccably by David Spader, the frequent use of humor, unfortunately, undermines his menace. As with most of the villains in the Marvel Cinematic Universe, he's certainly not up to the standard set by the deliciously smarmy series favorite Loki.
Age of Ultron is a perfectly acceptable ride, but it rarely recaptures the same fresh and exciting feeling of its predecessor. In retrospect, it's saddled with a little too much exposition and forced foreshadowing of situations and characters (such as Black Panther that would pay off in the future, and the studio (or director) seem to lack the confidence to do something bold and ambitious - something which it's follow up, Infinity War would never be accused of.
Video
The Avengers: Age of Ultron is presented in a 10 bit, H.265 encode, locked to its intended 2.39:1 ratio and finished with a static HDR-10 grade.
As with its predecessor, Age of Ultron was originally produced with post-production 3D in mind, thus this 4K presentation is an upscale of the 2K master digital intermediate. But whereas that film's bright, poppy production design lent itself naturally to the formats High Dynamic Range and Wide Colour Gamut, Ultron's stylings are far more subdued. Coupled with the altered aspect ratio change to the much narrower cinemascope format makes this on the surface a less striking presentation, but digging a little deeper makes the benefits less subtle.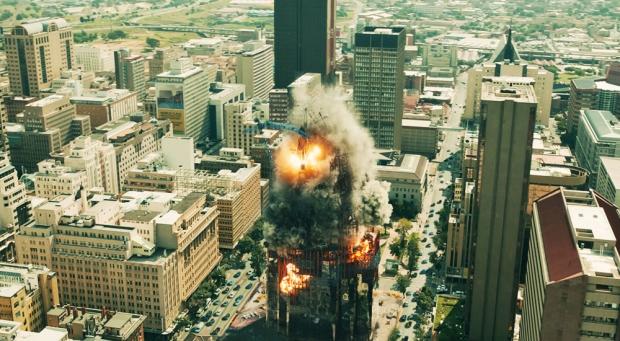 Filmed digitally with Arri Alexa cameras at 3.4K (and then CG enhanced to within an inch of its life) there's barely a hint of film artifacts, noise or grain (albeit some was added for stylistic effect). When the pallet tones are unleashed, there's some incredibly impressive effects, and even the subdued ones subtly reveal their makings.
On the surface, it's not the formats most impressive disc yet, but it does provide a pleasing signal to aficionados that Disney are committed to the format. I look forward to more in the near future.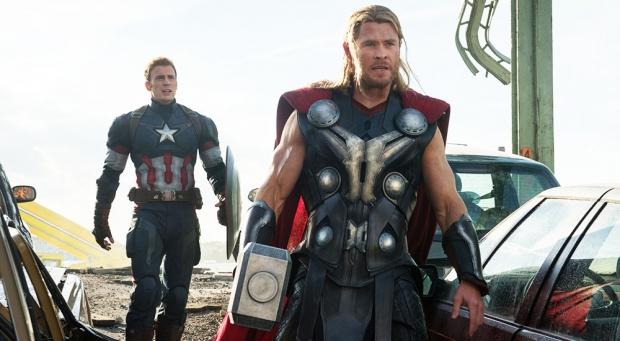 Audio
The Avengers: Age of Ultron's primary English audio track is presented in an object-based Dolby Atmos mix.
Unlike a number of recent home video Dolby Atmos mixes from Disney, The Avengers and Age of Ultron doesn't fair too badly, with the remix essentially bolting on some height surround information to the previously supplied 7.1 Blu-ray mix. That said, I was never really impressed with the previous Blu-ray audio mix for the film, and this has also translated over to this mix.
On a technical point, the mix is perfectly adequate. There's no problems hearing the dialogue, no sync issues and no dropouts. My biggest issue is that it's just too anemic. It's not full blooded or aggressive and low-frequency usage is left somewhat wanting.
I don't recall what the original theatrical presentation sounded like - it might just be the way this film was originally mixed. But this 4K release, like the Blu-ray before it is bland and uninvolving.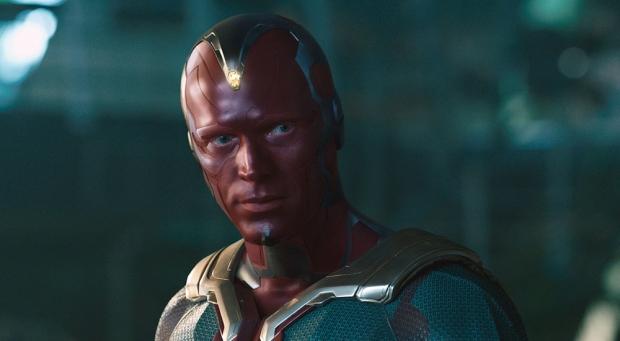 Extras
While the extras package on the Blu-ray disc is admittedly a little light, at least our local version is on-par with all international versions. Let's jump in.
First up we have the Audio Commentary from Director Joss Whedon who seems somewhat tired, and in retrospect doesn't seem awfully happy with the film, at times speaking somewhat honestly about what he'd do differently.
Next are a number of featurettes including From the Inside Out - The Making of Avengers: Age of Ultron, The Infinite Six and Global Adventure, but they're sadly rather perfunctory and rarely, if ever, feature much of substance.
Fans will appreciate a number of Deleted & Extended Scenes, which were in my view deleted wisely. For me, the highlight is the brief Gag Reel which despite very expectations, reveals a somewhat light set.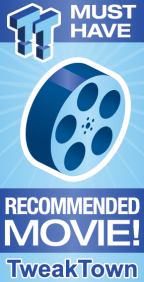 | | |
| --- | --- |
| The Movie | 70% |
| Video Quality | 85% |
| Audio Quality | 81% |
| Extras | 52% |
The Bottom Line: It's still a downgrade in terms of entertainment, but the Avengers: Age of Ultron 4K re-release is a subtle, but pleasing upgrade.
PRICING: You can find products similar to this one for sale below.

United States: Find other tech and computer products like this over at Amazon.com

United Kingdom: Find other tech and computer products like this over at Amazon.co.uk

Australia: Find other tech and computer products like this over at Amazon.com.au

Canada: Find other tech and computer products like this over at Amazon.ca

Deutschland: Finde andere Technik- und Computerprodukte wie dieses auf Amazon.de
We openly invite the companies who provide us with review samples / who are mentioned or discussed to express their opinion. If any company representative wishes to respond, we will publish the response here. Please contact us if you wish to respond.