GeCube Radeon X1900XT - Retail sample here already
Recently we checked out the Radeon X1900XTX but today we've already got our first retail sample of the XT from GeCube.
Published Wed, Jan 25 2006 11:00 PM CST
|
Updated Tue, Nov 3 2020 7:04 PM CST
Rating:

90%
Manufacturer: GeCube
Introduction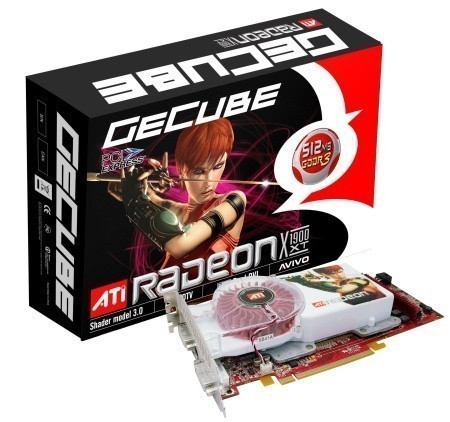 While we have had the opportunity to have a look at the Gigabyte X1900XTX yesterday which we tested in Taiwan, we haven't had a chance to look at the little brother, the Radeon X1900XT. Recently we have received our first retail sample Radeon X1900XT from GeCube and we are going to throw it through its passes to see just what we think about it.
We will be following our normal trend of testing as Cameron has already had a talk about the specifications of the new X1900 series
here
, in an article entitled "First Looks from Taiwan - ATI Radeon X1900XTX 512MB".
Let's have a look at what GeCube have put on offer with the latest high-end ATI graphics card and see if we find ourselves wanting to throw it in our system or not.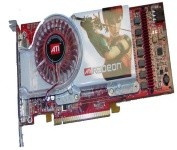 The Package
GeCube have been following the same trend with boxes for quite a while now. We find the ever popular Ruby on the front of the card in a funky position along with our more basic specifications of the card. As you can see the X1900XT comes with 512MB DDR3, Shader Model 3, HDTV output, Dual DVI, VIVO and a copy of Delta Force Xtreme.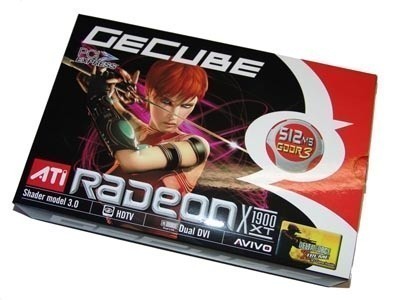 Turning the box over we have our extended specifications of the card along with a picture of the connectors available and what exactly they can be used for. We also have a few of the awards that GeCube have won.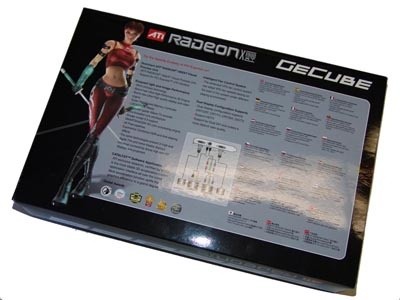 With the box out the way we move inside and have a look at the bucket load of cables we receive. Thanks to features like VIVO, HDTV, TV Out we are getting an excellent amount of cables these days, so we can do a lot more with our graphics card then we use to be able to. Included in the package is the Component Out cable for HDTV output, a standard RCA and S-VIDEO cable for people who still want TV Out but don't have a HDTV and our VIVO cable which lets us record to or PC from an external source.
We have also got included in the package a PCI Express power connector for people who don't have a power supply with a connector already on it and 2 x DVI to VGA connectors which is handy considering the card is DUAL DVI and not everyone has made the jump to DVI LCDs yet.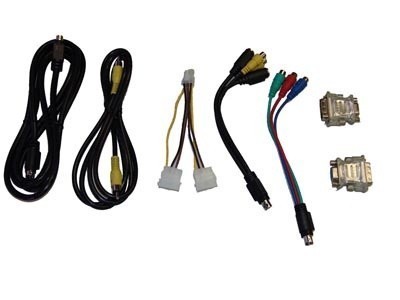 CD and manual wise there isn't a lot to tell, we have got our normal manual which we won't look at along with a copy of PowerDVD and PowerDirector. On the gaming side of things as we mentioned before Delta Force Xtreme is included in the package. It's good to see something other then Counter Strike Condition Zero finally.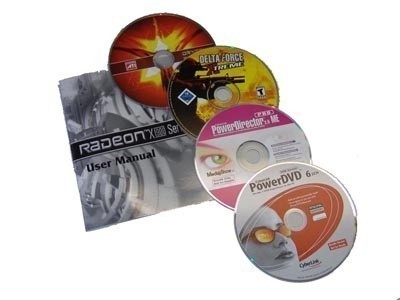 Cable wise we have absolutely everything we want but the software is a little lacking for a card that is going to carry quite a high price tag. The benefit is that if current trends are anything to go by the GeCube offering is going to be cheaper then a lot of the other ATI partners and the only thing you are going to be missing is some useless games that you will probably find yourself not installing anyway.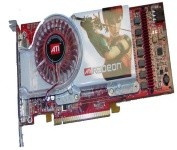 The Card
Moving on to the more important side of things we have ourselves the new Radeon X1900XT which really looks identical to the X1800XT. While the card does differ to our reference X1800XT, the standard retail offerings seen from most companies have the same Ruby image on the heatsink.
Looks wise everything about the card is very similar to the X1800XT, the front of the card is taken up by the massive heatsink fan with a smaller heatsink located on the right to cool some of those extra components down.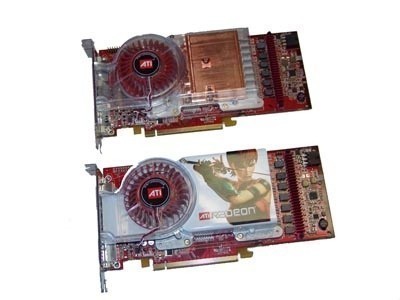 The top right of the card shows our normal PCI Express connector like we find on all cards that need to utilize the extra connector, even below the connector the cards look identical in layout.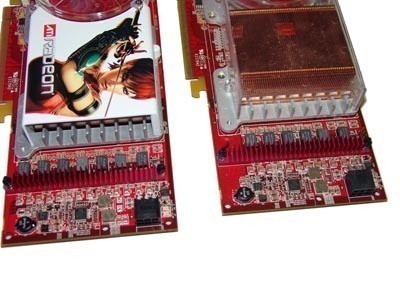 Turning the card over we can see that the two cards are almost identical to each other with only a few markings around the board being different.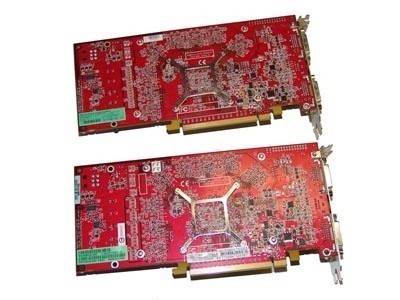 Finally moving over to the side of the card where the connectors are we can see that they both look identical.
The two cards really share exactly the same layout as each other which tends to make you wonder why you would upgrade from a X1800XT to a X1900XT or XTX. The differences are all found under the heatsink fan though on that new chip labeled R580.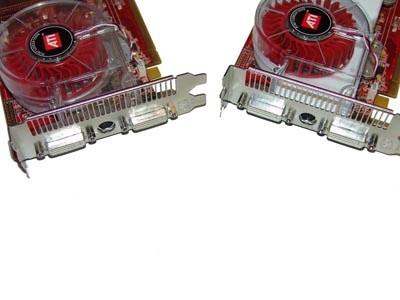 As we have mentioned there are going to be two versions of the X1900 available - the one we have here today the X1900XT and the bigger brother which Cameron looked at, the X1900XTX. The GeCube X1900XT comes with a core and memory speed of 625MHz and 1.45GHz. The higher end XTX comes with a core speed of 650MHz and a slightly higher memory speed of 1.55GHz.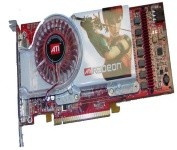 Benchmarks - Test System Setup 3DMark03
Test System SetupProcessor(s):
AMD Athlon X2 3800+
Motherboard(s):
ASUS A8N32-SLI Deluxe (Supplied by
ASUS
)
Memory:
2 X 1GB Corsair PC3500LL PRO DDR (Supplied by
Corsair Micro
)
Hard Disk(s):
WD Raptor 74GB 10,000 RPM SATA (Supplied by
Western Digital
)
Operating System:
Windows XP Professional SP1
Drivers:
ATI Catalyst 6.1 and DX9c
We will take the X1900XT through our normal benchmarks to just how it can take the heat. Unfortunately much like Cameron, when it came to overclocking the we hit a bit of a dead spot with a small increase in speeds causing random reboots in our tests.
We would also normally do a few CPU overclocking tests but with our test system being on hiatus for the past six weeks over the Christmas holidays, it didn't want to overclock and being pressed for time we have skipped it this time around.
We have ran our normal array of benchmarks and added the newly released 3DMark06, along with this we have also done our AA and AF tests at 1600 x 1200 so we can stress the card as much as possible.
We're comparing the new X1900XT against the X1800XT and GeForce 7800 GTX 256MB.
3DMark03Version and / or Patch Used:
Build 360
Developer Homepage:
http://www.futuremark.com
Product Homepage:
http://www.futuremark.com/products/3dmark03/
Buy It Here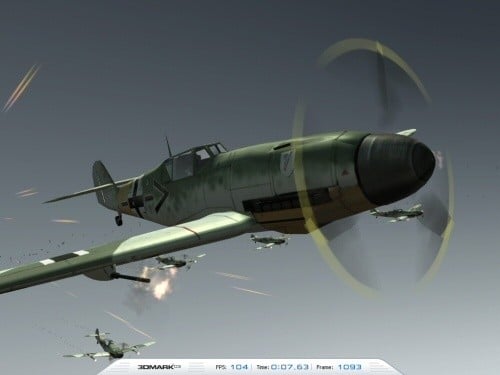 By combining full DX8 and partial DX9 support with completely new tests and graphics over the previous version, 3DMark03 continues the legacy of being the industry standard 3D benchmark.
Please Note: Due to recent events with the 3DMark03 series, we are adding results purely for those who are still in favor of 3DMark03. These results should not be taken too seriously and are only added for interest sakes.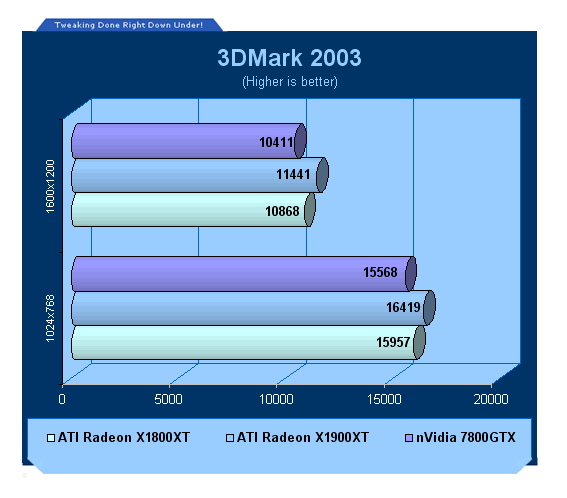 The first test shows us that the X1900XT is faster then both the X1800XT and 7800GTX but it's not what we would call a revolutionary jump in performance.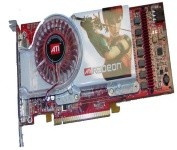 Benchmarks - 3DMark05
3DMark05Version and / or Patch Used:
Build 120
Developer Homepage:
http://www.futuremark.com
Product Homepage:
http://www.futuremark.com/products/3dmark05/
Buy It Here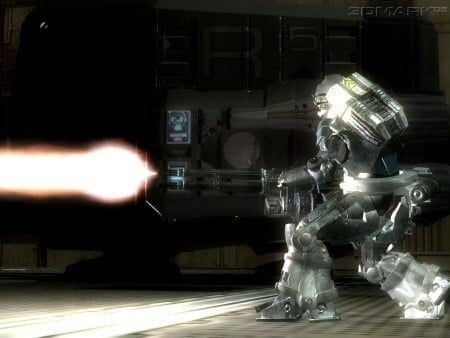 3DMark05 is the latest version in the popular 3DMark "Gamers Benchmark" series. It includes a complete set of DX9 benchmarks which tests Shader Model 2.0 and higher.
For more information on the 3DMark05 benchmark, we recommend you read our preview
here
.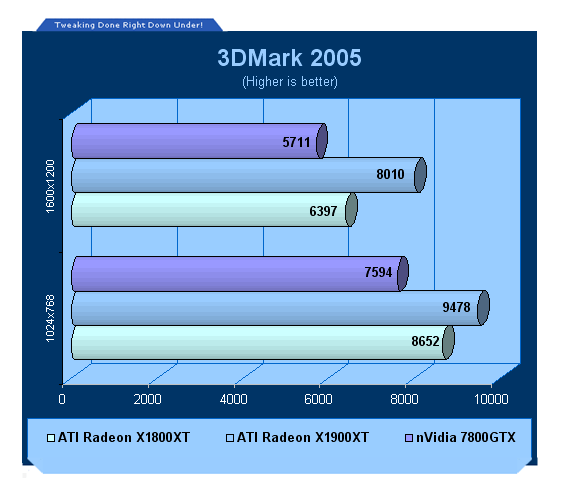 Moving onto the more stressful 3DMark05 we can see that the X1900XT is clearly separating itself from the previous generation R520 and well and truly has a healthy lead over the 7800GTX.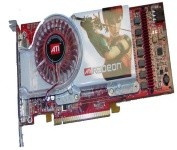 Benchmarks - 3DMark06
3DMark06Version and / or Patch Used:
Build 102
Developer Homepage:
http://www.futuremark.com
Product Homepage:
http://www.futuremark.com/products/3dmark06/
Buy It Here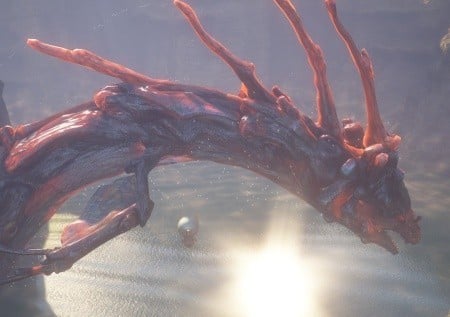 3DMark06 is the very latest version of the "Gamers Benchmark" from FutureMark. The newest version of 3DMark expands on the tests in 3DMark05 by adding graphical effects using Shader Model 3.0 and HDR (High Dynamic Range lighting) which will push even the best DX9 graphics cards to the extremes.
3DMark06 also focuses on not just the GPU but the CPU using the AGEIA PhysX software physics library to effectively test single and Dual Core processors.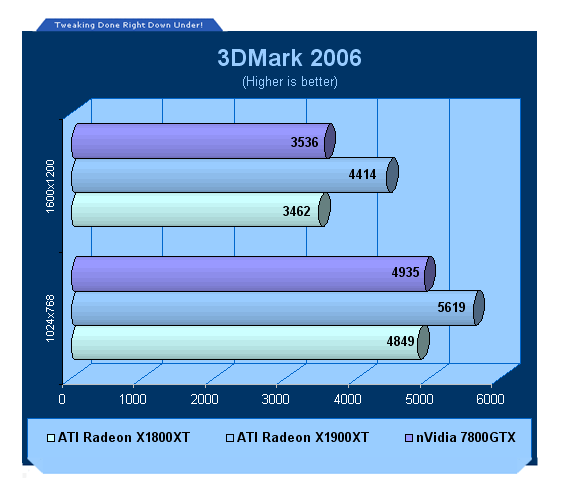 The latest 3DMark and most aggressive also sees the X1900XT standing out from the rest. When the resolution is increased the X1900XT really begins to shine.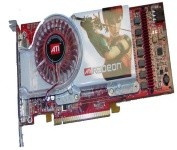 Benchmarks - Far Cry
Far CryVersion and / or Patch Used:
1.3
Timedemo or Level Used:
PC Games Hardware Demo
Developer Homepage:
http://www.crytek.com
Product Homepage:
http://www.farcrygame.com
Buy It Here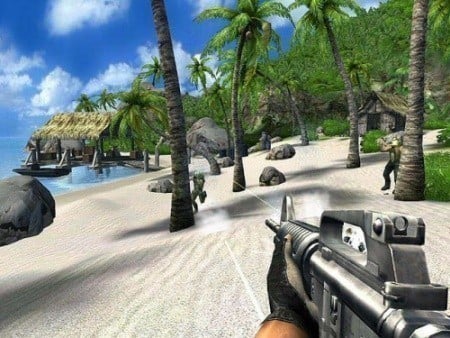 There is no denying that Far Cry is currently one of the most graphic intensive games on the market, utilizing PS2.0 technology (the latest versions support Shader Model 3.0 with DX9c) and offering an exceptional visual experience there is no denying that even some of the faster graphics cards struggle.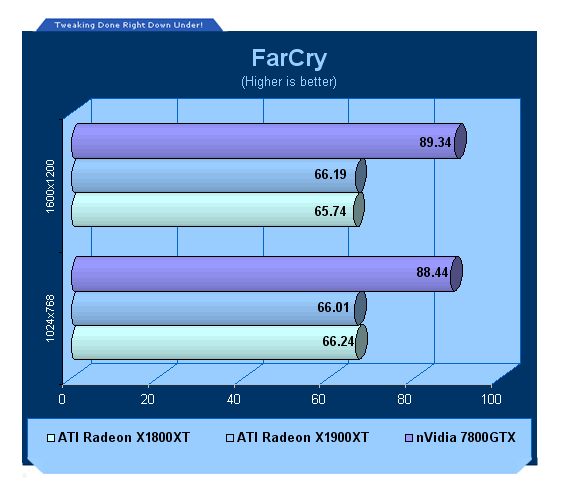 Far Cry CPU limitation shows that the X1800XT and X1900XT performance is next to each other, it seems though that the Dual Core optimization on the nVidia drivers is a lot better though and we can see that very clearly with the results here.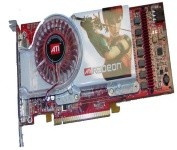 Benchmarks - Half Life 2
Half Life 2Version and / or Patch Used:
Unpatched
Timedemo or Level Used:
Custom Time demo
Developer Homepage:
http://www.valvesoftware.com
Product Homepage:
http://www.half-life2.com
Buy It Here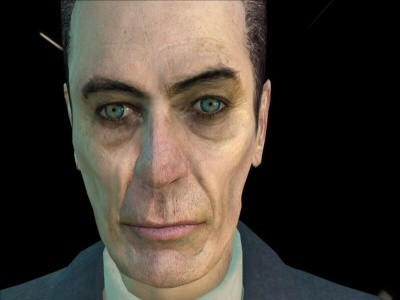 By taking the suspense, challenge and visceral charge of the original, and adding startling new realism and responsiveness, Half-Life 2 opens the door to a world where the player's presence affects everything around him, from the physical environment to the behaviors even the emotions of both friends and enemies.
We benchmark Half Life 2 with our own custom timedemos as to avoid possible driver optimizations using the "record demo_name" command and loading the timedemo with the "timedemo demo_name" command - For a full list of the commands,
click here
.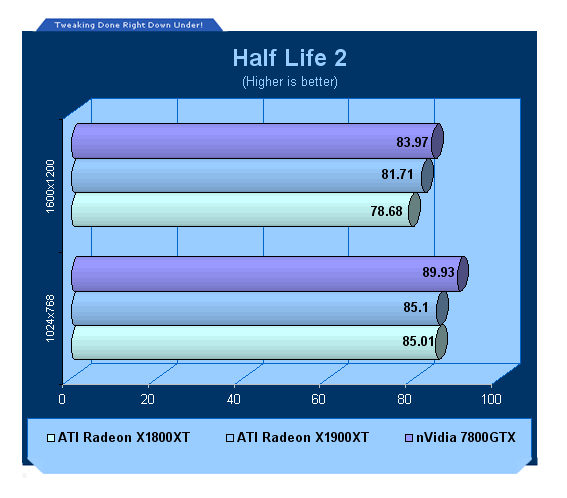 We can see that both resolutions show the 7800GTX ahead of both the X1K offerings from ATI.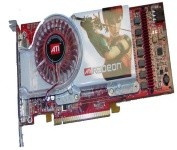 Benchmarks - Doom 3
Doom 3Version and / or Patch Used:
Unpatched
Timedemo or Level Used:
Custom Time demo
Developer Homepage:
http://www.idsoftware.com
Product Homepage:
http://www.doom3.com
Buy It Here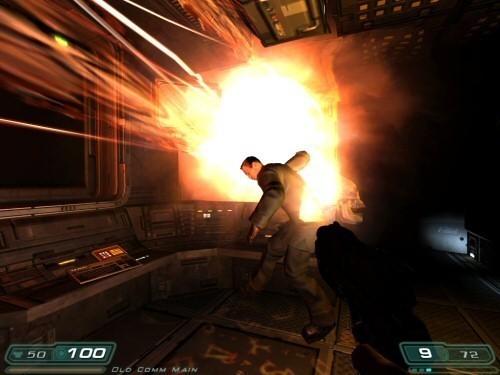 Doom 3 is the latest game to hit our test lab and is one of the most intensive games to dates. With our own custom time demo we are able to give a realistic rating on what kind of FPS you will be achieving.
For more information on benchmarking Doom 3 we recommend you check out our extensive article regarding it
here
.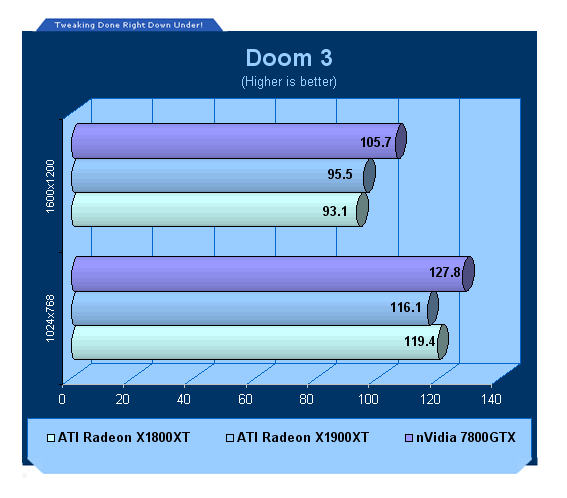 nVidia have always had the upper hand in the OpenGL and we can see that while the X1900XT is getting close to the 7800GTX, it just cant pass it.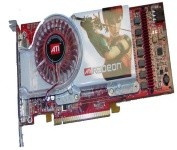 Benchmarks - Quake 4
Quake 4Version and / or Patch Used:
Unpatched
Timedemo or Level Used:
Custom Timedemo
Developer Homepage:
http://www.idsoftware.com
Product Homepage:
http://www.quake4game.com
Buy It Here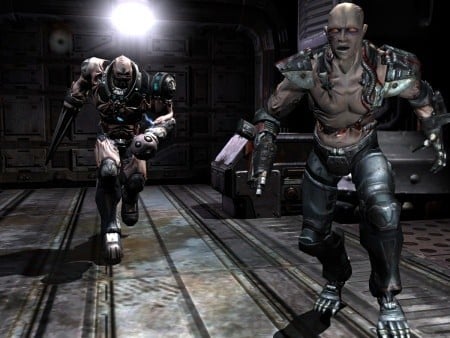 Quake 4 is one of the latest new games to be added to our benchmark suite. It is based off the popular Doom 3 engine and as a result uses many of the features seen in Doom. However, Quake 4 graphics are more intensive than Doom 3 and should put more strain on different parts of the system.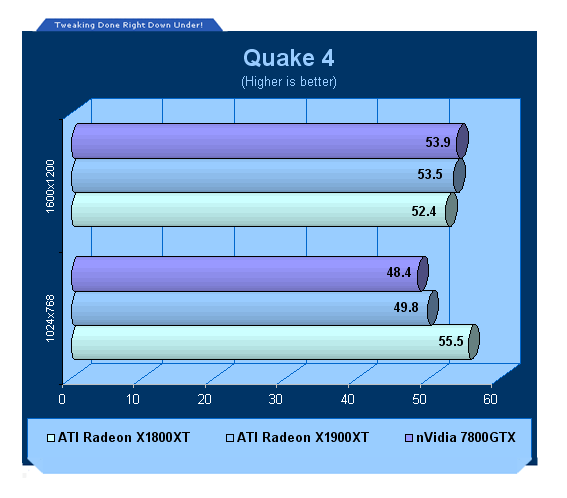 Quake 4 performance at the lower resolution was a bit all over the place and the higher resolution finds that all three cards are very close to each other.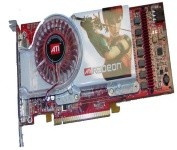 Benchmarks - F.E.A.R.
F.E.A.R.Version and / or Patch Used:
Unpatched
Timedemo or Level Used:
Custom Timedemo
href="https://www.tweaktown.com/files/x.zip">
download here
)
Developer Homepage:
http://www.vugames.com
Product Homepage:
http://www.whatisfear.com/us/
Buy It Here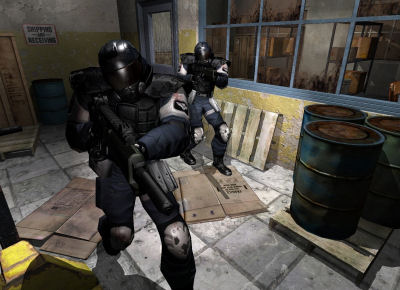 F.E.A.R. (First Encounter Assault Recon) is an intense combat experience with rich atmosphere and a deeply intense paranormal storyline presented entirely in first person. Be the hero in your own spine-tingling epic of action, tension, and terror...and discover the true meaning of F.E.A.R.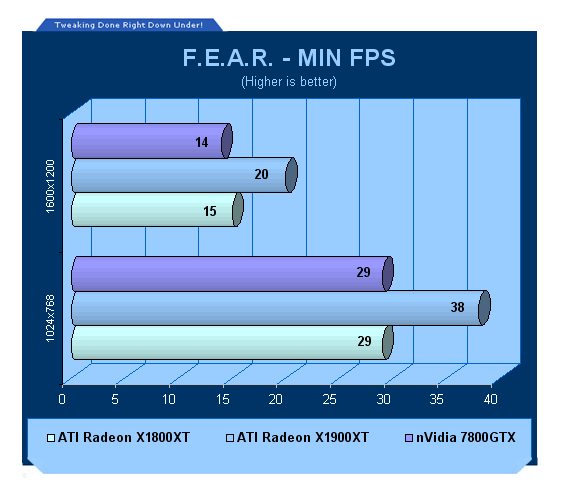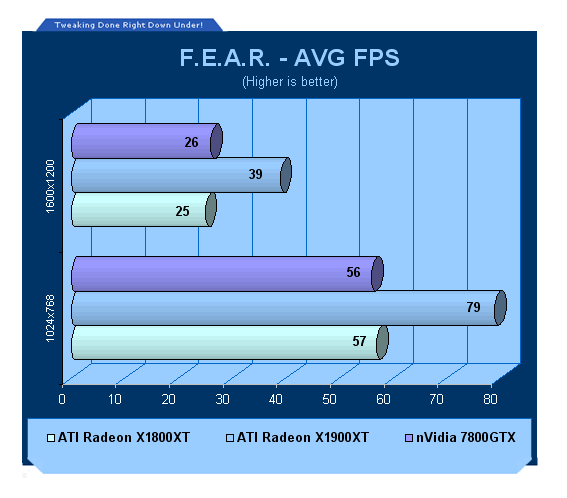 The X1900XT sees huge performance in F.E.A.R. with a very visible difference between both the X1800XT and 7800GTX. This is good news as F.E.A.R. really is a fun game but is let down by the high hardware equipment requirements.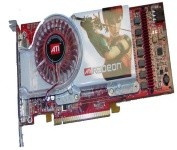 Benchmarks - High Quality AA and AF
High Quality AA and AF
In our High Quality tests we bump the Antialiasing (AA) and Anisotropic Filtering (AF) up causing the card(s) to be put under more load.
This usually helps us remove the CPU limitation. We use 4 x AA and 8 x AF as this is quite a common setup for most people who are venturing into the AA and AF area.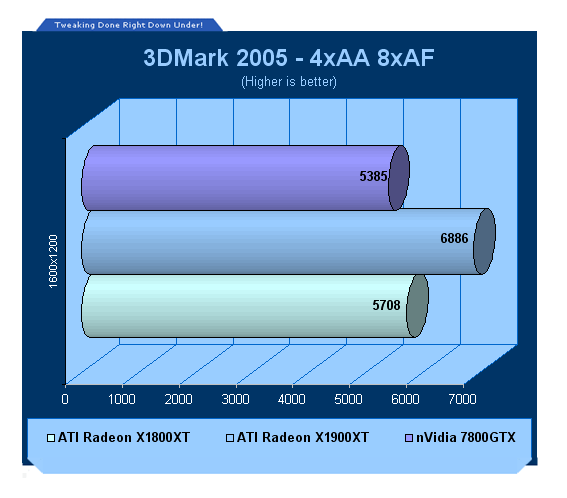 3DMark05 performance like our non AA and AF tests show that the X1900XT offers absolute killer performance.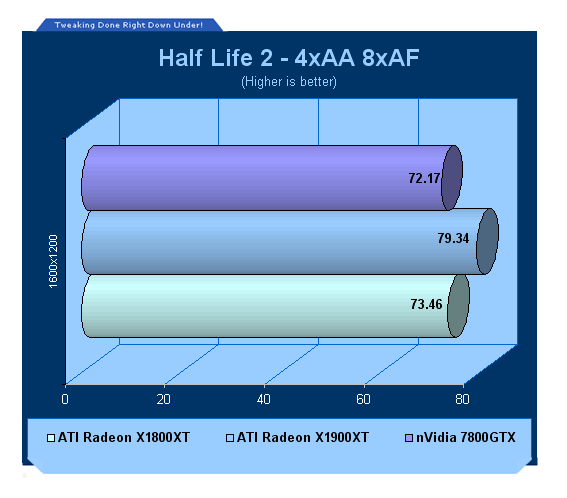 Half Life 2 also sees the X1900XT separate itself from the two other cards.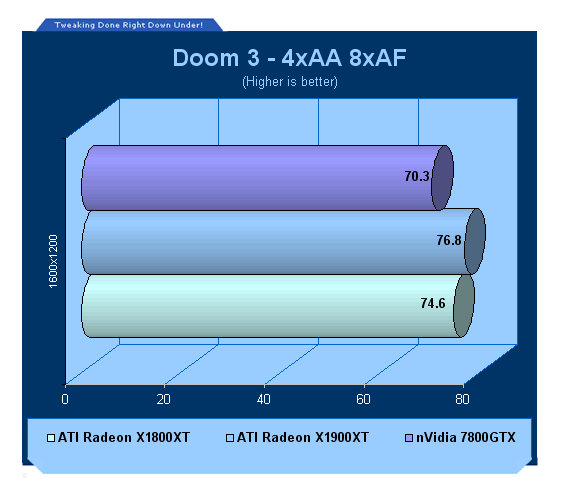 While Doom 3 saw the 7800GTX come out in front with non AA and AF tests, when we start stressing the cards we can see that the X1900XT sneaks ahead of the competition.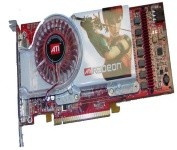 Final Thoughts
ATI's new Radeon X1900XT is probably what the X1800XT should have been - it would have been nice to have this card a few months earlier but we didn't. For people who want a new PCI Express graphics card, this is the card to get right now. It's cheaper then a 512MB GeForce 7800GTX and performance should be similar to higher in places.
GeCube as always have a lighter bundle but this helps keep the price lower with other competitors and give GeCube the edge over the other brands.
The best thing about the X1900XT and XTX is that it's available now which is exactly what we want because ATI really did cop a lot of flack over their past few paper launches. The best thing nVidia did was launch the 7800GTX aggressively because this has set the new trend for high end cards.
We should see Crossfire X1900 in the coming month and the new ATI motherboard in a similar time. Things are looking on the up and up for ATI but we do not doubt that nVidia are going to be aggressive with the GeForce 7900 (G71) at CeBIT in March.
It's looking good for gamers and high end LCD owners as you will find yourselves playing those games at 1920 x 1200 with AA and AF cracked up now!
- Pros
It's fast
AA and AF 1600 x 1200 performance
High resolution gaming
Same dimensions as X1800XT
Aggressive GeCube pricing
Availability
- Cons
Loud cooler
Light bundle
Rating - 9 out of 10 and TweakTown's "MUST HAVE" Editors Choice Award
PRICING: You can find products similar to this one for sale below.

United States: Find other tech and computer products like this over at Amazon.com

United Kingdom: Find other tech and computer products like this over at Amazon.co.uk

Australia: Find other tech and computer products like this over at Amazon.com.au

Canada: Find other tech and computer products like this over at Amazon.ca

Deutschland: Finde andere Technik- und Computerprodukte wie dieses auf Amazon.de