AVADirect Threadripper GeForce Battlebox Ultimate PC Review
AVADirect's Threadripper GeForce Battlebox Ultimate gaming PC goes under the spotlight. Is it one to consider? Let's see.
Published Thu, Nov 9 2017 8:00 AM CST
|
Updated Tue, Nov 3 2020 6:58 PM CST
Introduction, Specifications, and Pricing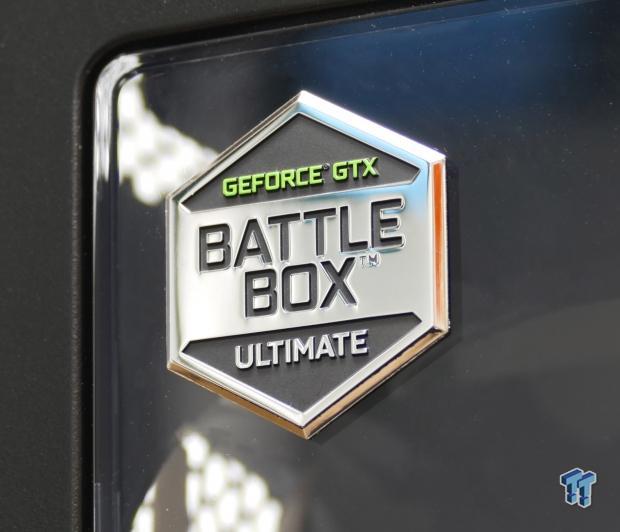 AVADirect produces and sells very high-end gaming machines using the latest top of the line hardware, and they are well known in the industry. A few months ago, we took a look at a beastly rig with an overclocked 7700K and two GTX 1080 Ti in SLI, but now we are taking a look at a totally different beast.
The Threadripper Battlebox features the 16-core 32-thread 1950X CPU and two GTX 1080 Ti in SLI along with a bunch of other high-end features.
Let's take a look at this PC, and our configuration costs over $6,000, so let's do it!
Specifications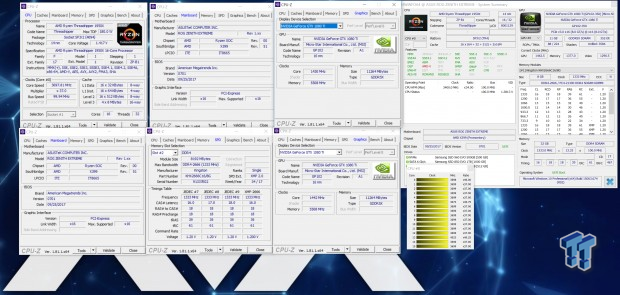 The Threadripper GeForce Battlebox Ultimate we have uses a Corsair Obsidian 750D, a 1950X, two GTX 1080 Ti Duke OC edition, 32GB of DDR4 memory, a 960 Evo, and a 1TB 850 Evo. You can also see they used a 1000W CPU as well.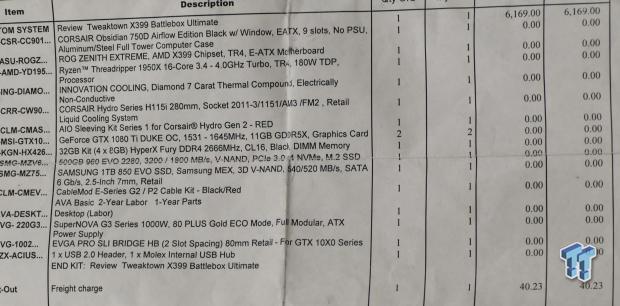 The CPU is not overclocked, but the memory is set to run at 2666MHz.
Pricing
The AVADirect GeForce GTX Battlebox Ultimate AMD X399 starts at $2,699, but our configuration is $6,169.
Packaging and System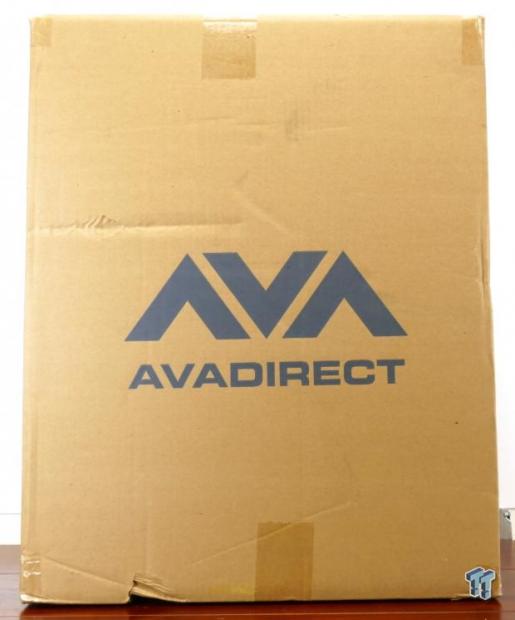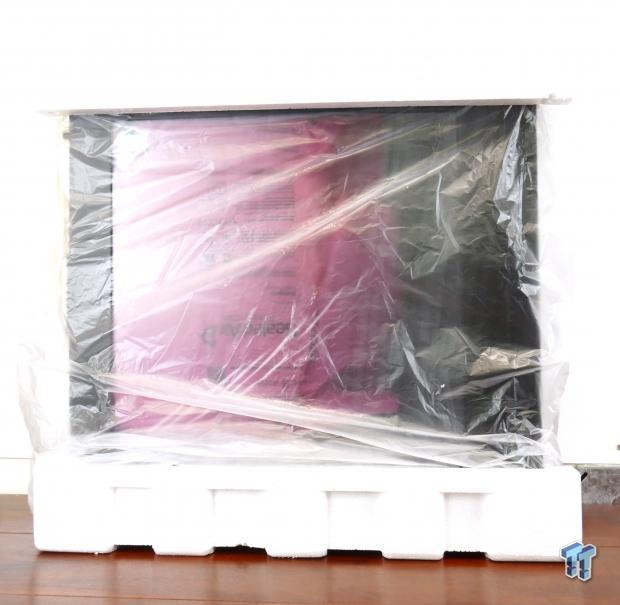 In typical AVADirect style, the box is huge and encases the box for the case they used, so that your system is doubled boxed. The inside of the case has pink fitted foam that will hold everything such as AIO tubes and GPUs in place during transport.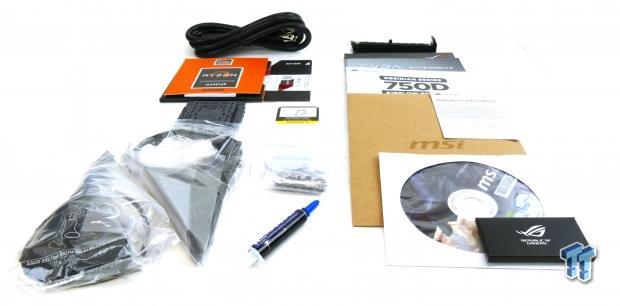 Accessories include motherboard WIFI antenna, ROG drivers, manuals, power cable, Ryzen stickers and socket hardware, and IC 7 Diamond. You basically get the manuals, warranty forms, and leftover hardware from the individual products.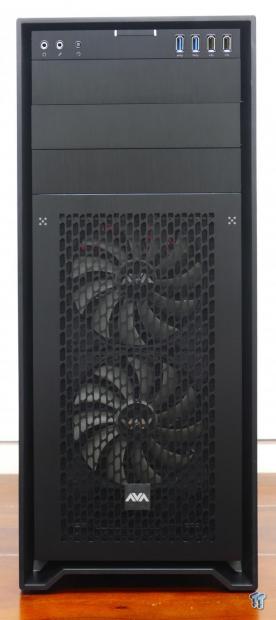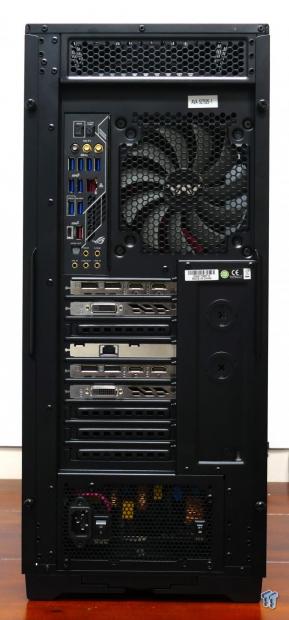 The front of the system features two USB 3.0 ports, two USB 2.0 ports, headphone jack, microphone jack, restart button, and power button. The rear of the system features a clear CMOS button, BIOS FlashBack button, WIFI antenna parts, eight USB 3.0 ports, USB 3.1 type-A, USB 3.1 type-C, 7.1 gold plated audio outputs with S/PDIF out, 1Gbit LAN, 10Gbit LAN, four HDMI ports, four DisplayPort ports, two DVI ports, power switch, and AC power input socket.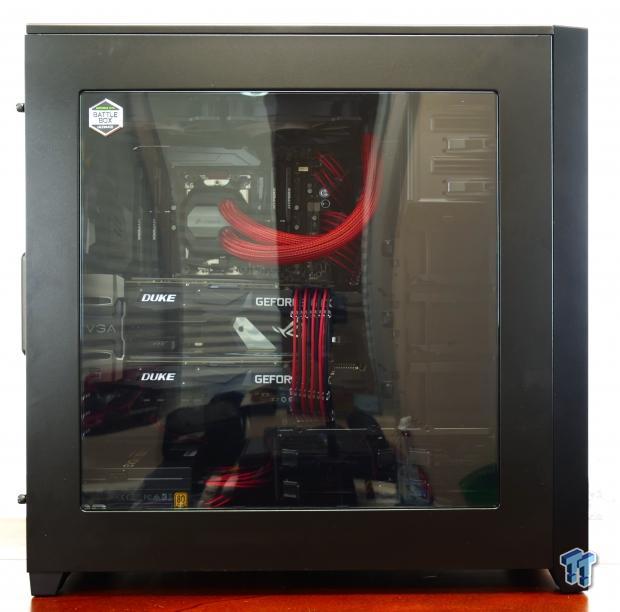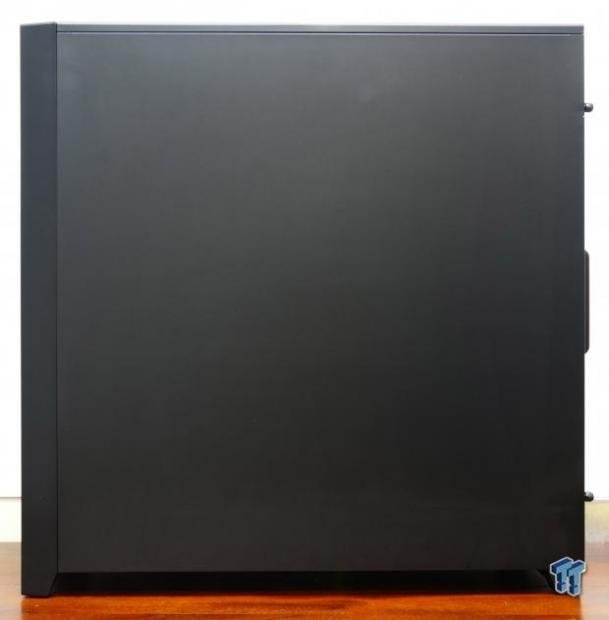 The side window is on the left side of the machine and shows off the beauty within the beast. The right-side panel is simply black.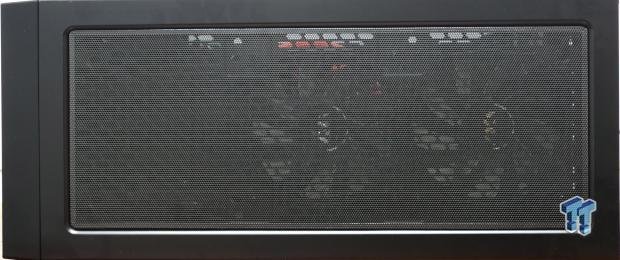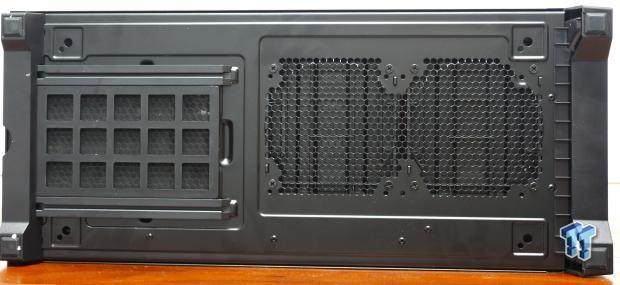 The top of the unit features a large exhaust vent with a magnetic dust collector. The bottom of the unit features unoccupied fan vents, and four large feet with rubber ends.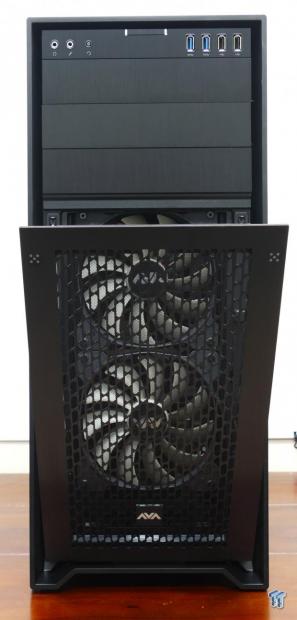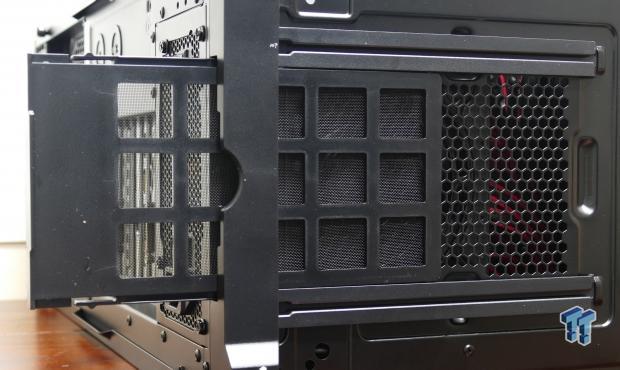 The front intake fans have a dust filter that is easily removable by pressing in the two 5-point symbols at the top of the vent. The vent at the bottom of the unit can be removed by sliding it out.
Teardown of the Threadripper GeForce Battlebox Ultimate
The Teardown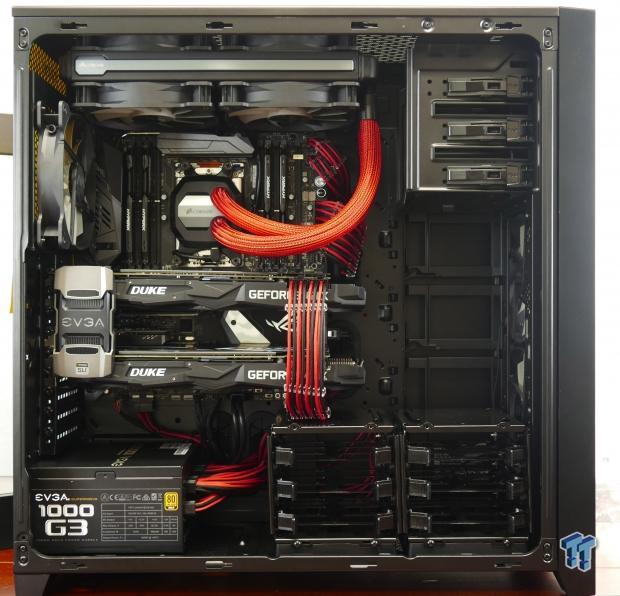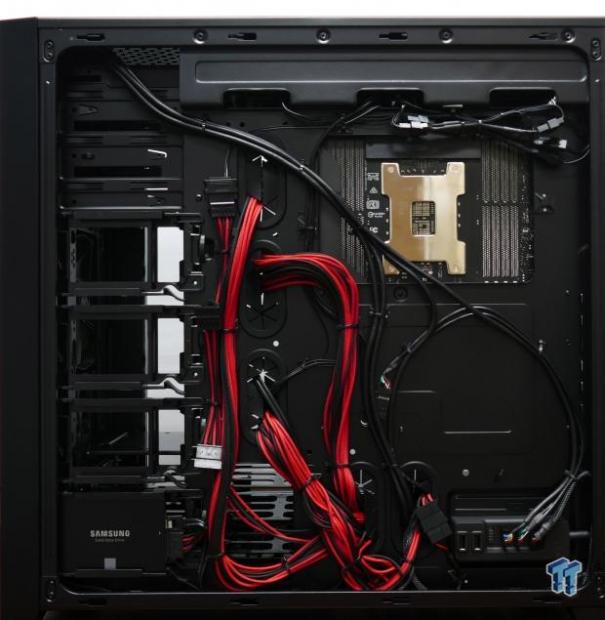 Cable management inside the rig is very well done, and the red and black color theme is nice. I really like the sleeve over the AIO tubes, it's my first time seeing them, and I approve. I also like the use of cable combs. The back of the unit has cable management as well, and it uses a USB 2.0 header splitter to accommodate all the different devices that require USB 2.0.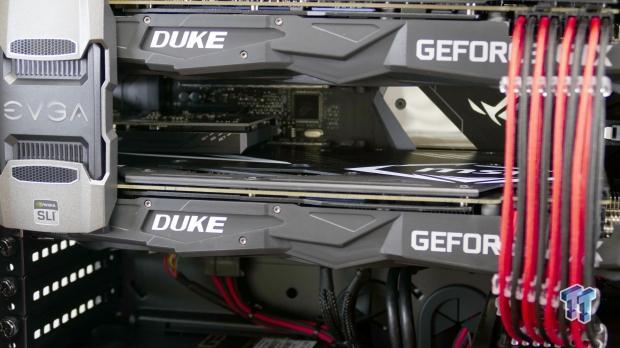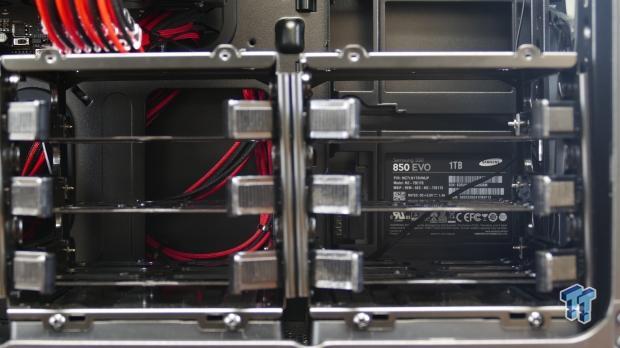 A ROG 10Gbit NBase-T card sits in between both of the MSI DUKE GTX 1080 Ti GPUs. We find the 1TB Samsung 850 EVO at the rear behind unoccupied HDD cages.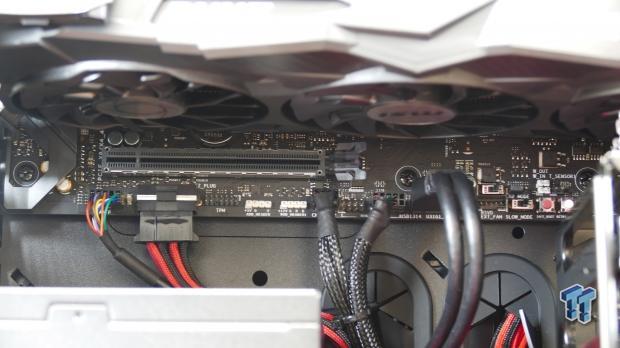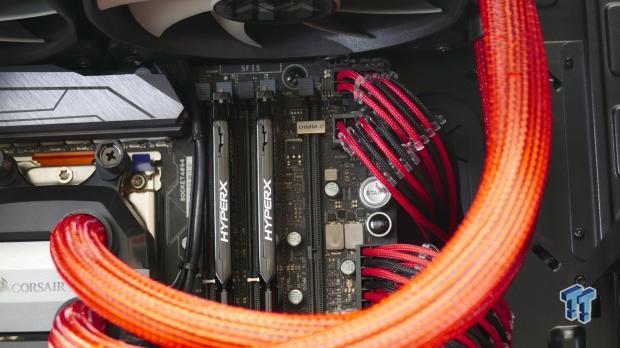 Many of the headers are occupied, including the HD audio header, extra power plug, USB 2.0 header, and USB 3.0 straight angled header. The system also features two 8-pin power connectors, and both are plugged in.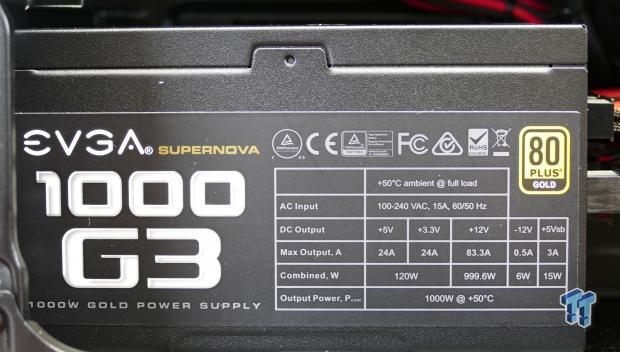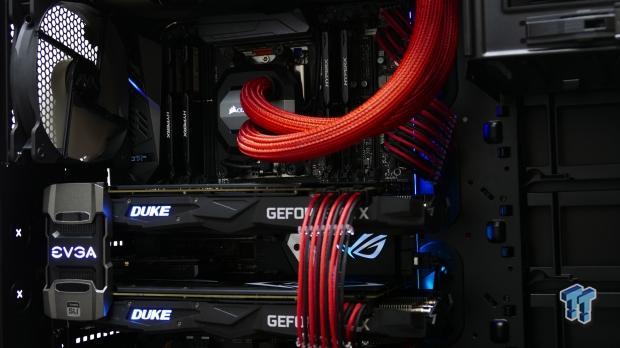 EVGA's Supernova 1000W G3 PSU is used to power everything. While the system has no RGB LEDs external from the components, the motherboard has built-in RGB LEDs, and the SLI connector and both GPUs have built-in LEDs.
BIOS and Software
BIOS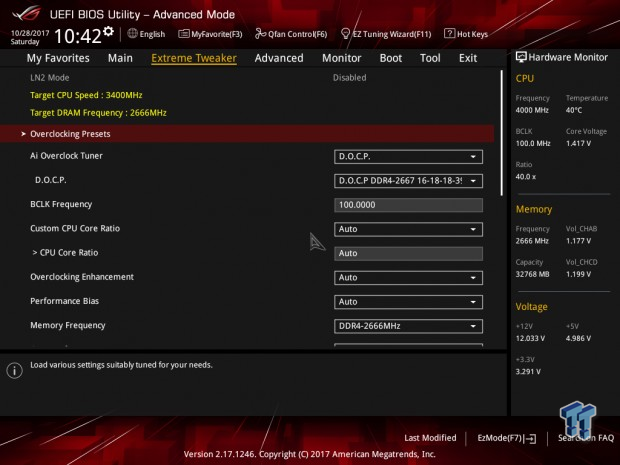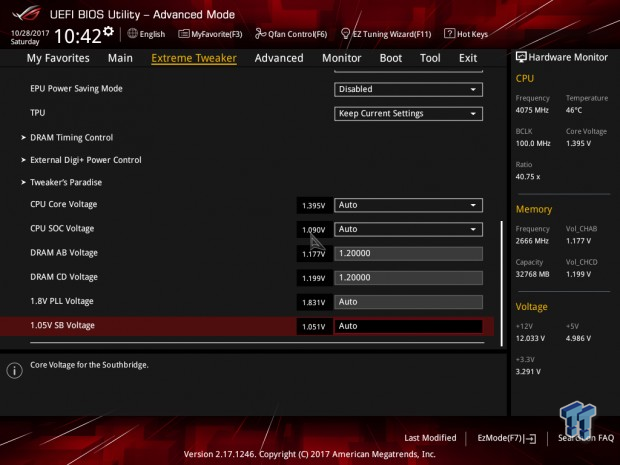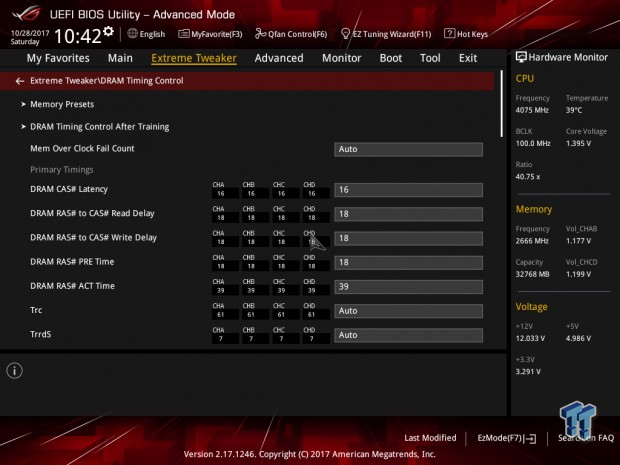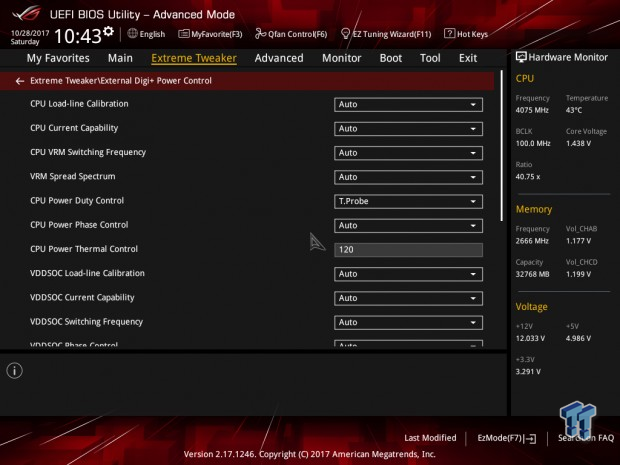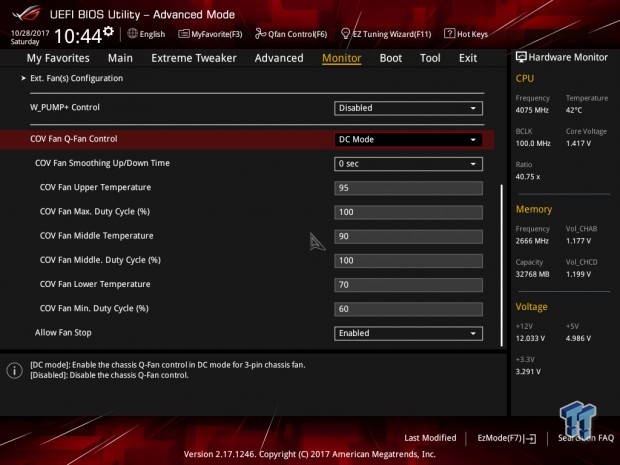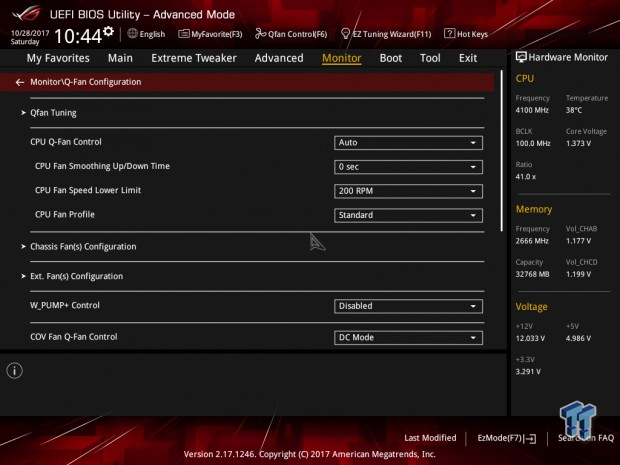 AVADirect's BIOS is the BIOS for the ROG Zenith Extreme motherboard. The only changes made to the UEFI was that DOCP was enabled, effectively overclocking the memory to 2666MHz. There aren't many changes made to fan control or other parameters.
Software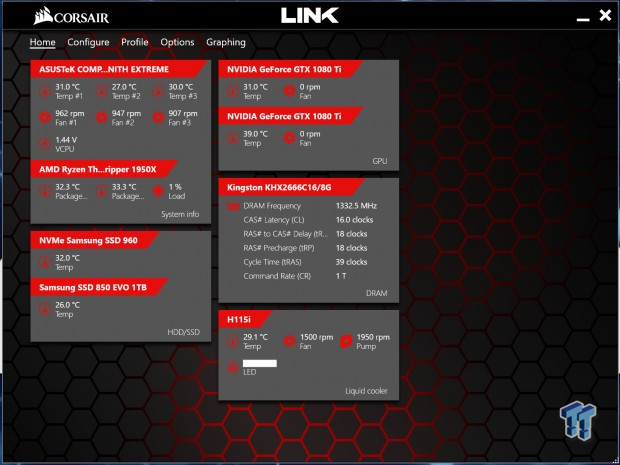 There is no software from AVADirect, just Corsair's Link software that allows you to monitor the water cooler and over hardware components.
Test Setup and Benchmarks
Test Setup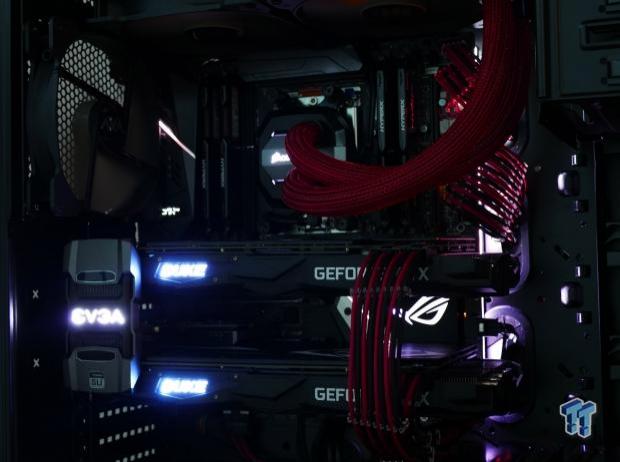 Even though lighting effects are at a minimum, the system looks gorgeous.
CPU, Memory, System, and Graphics Benchmarks
CINEBENCH 11.5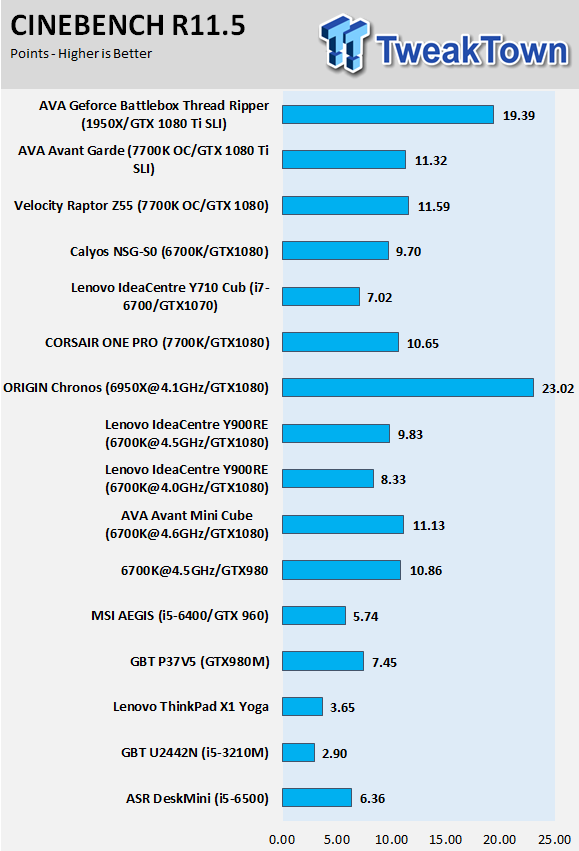 wPrime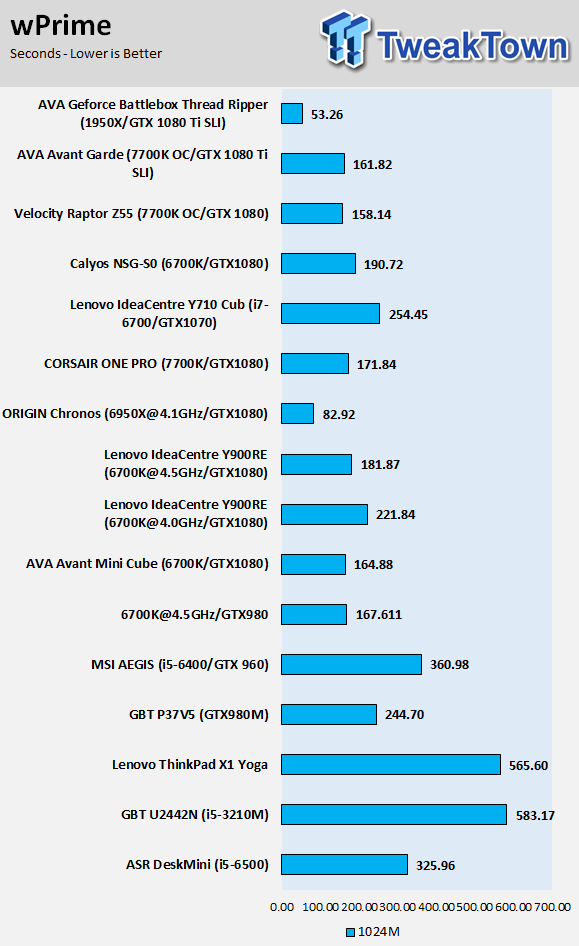 AIDA64 AES and HASH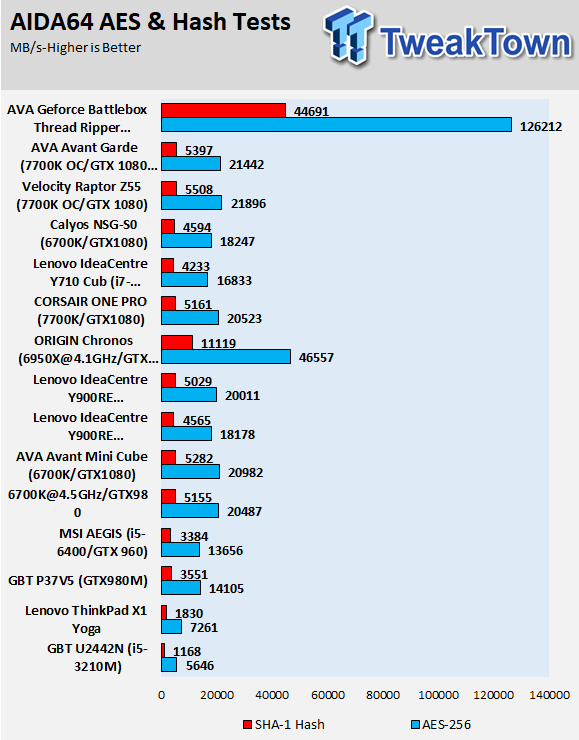 AIDA64 Memory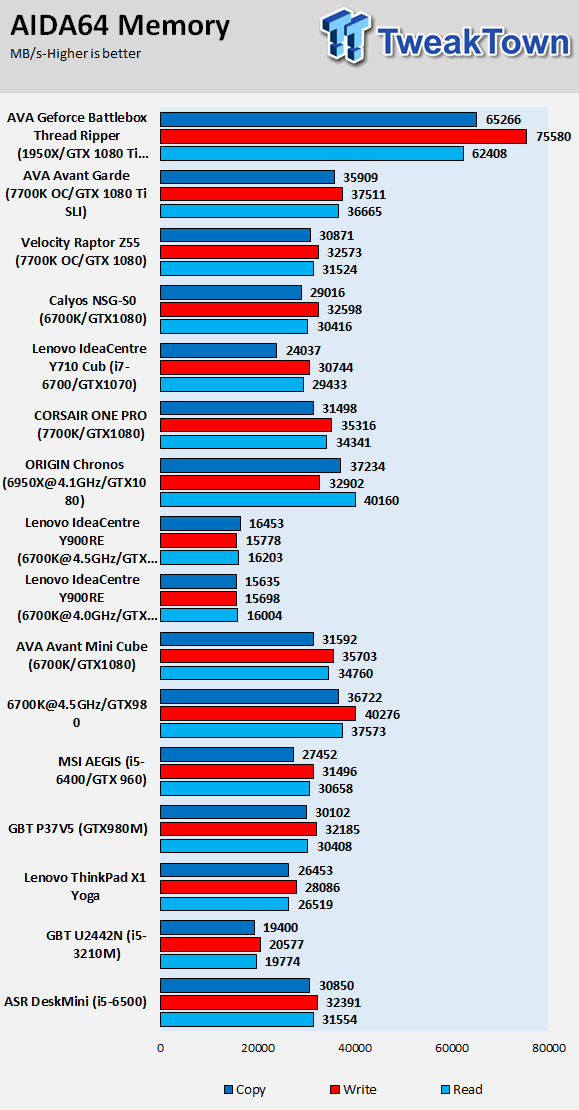 HandBrake Video Encoding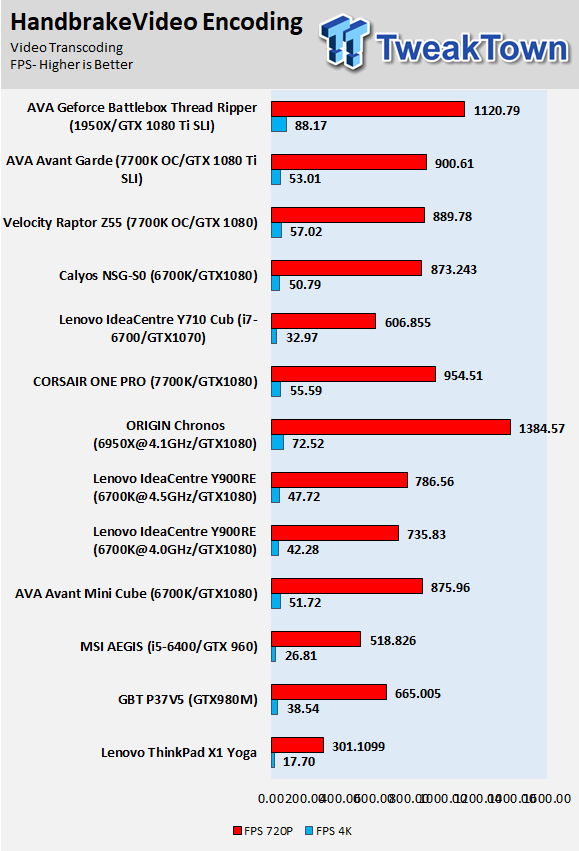 PCMark8 Home Test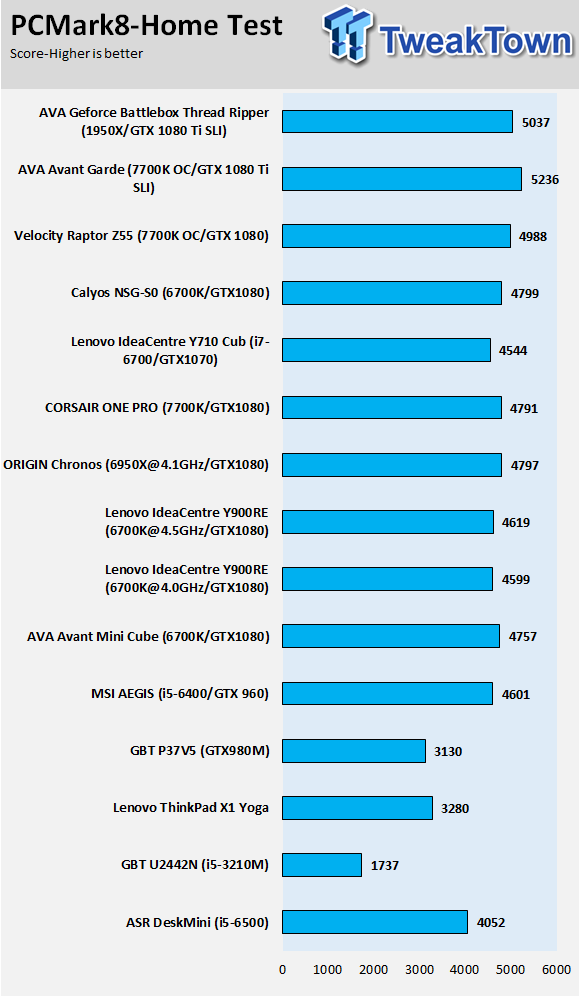 WebXPRT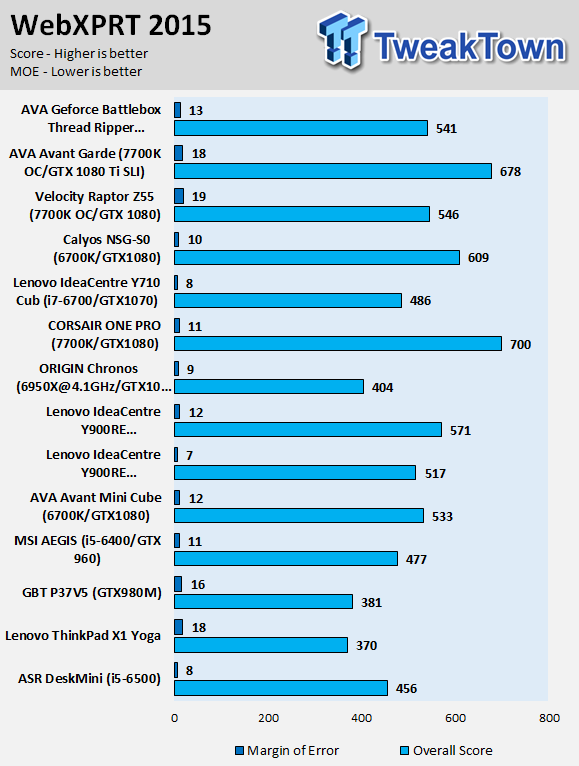 3DMark Cloud Gate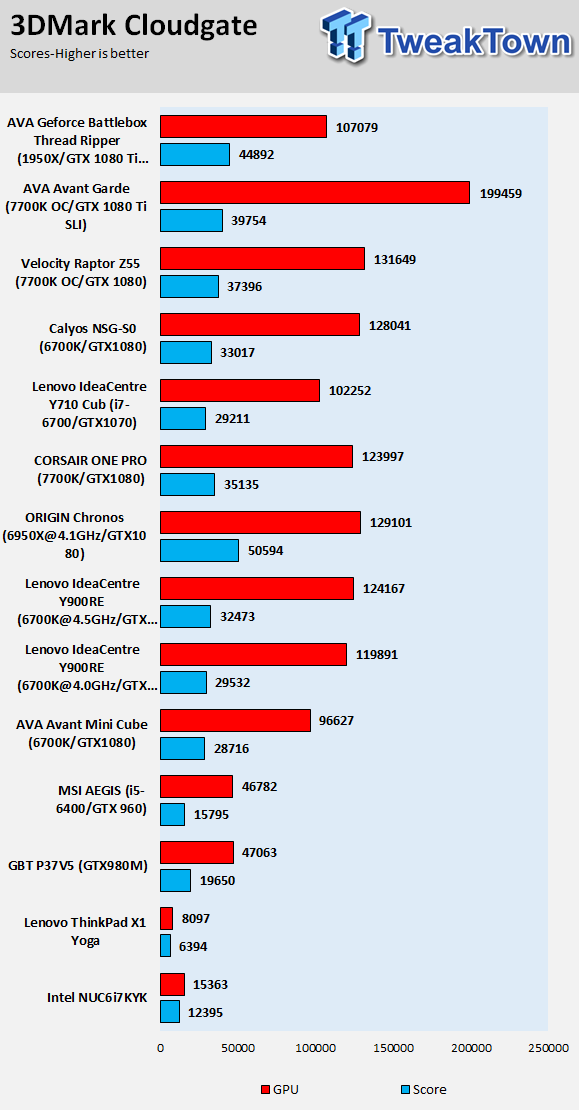 Ashes of the Singularity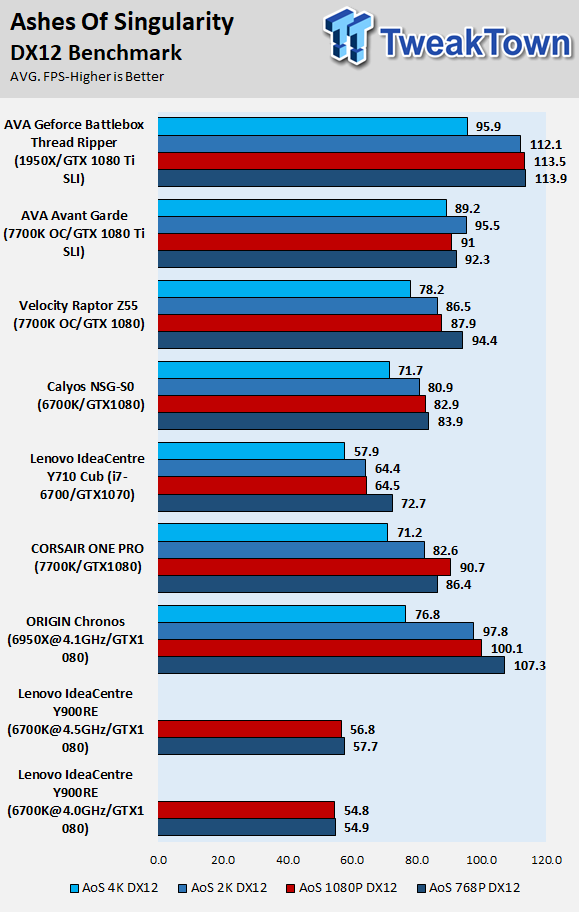 Grand Theft Auto V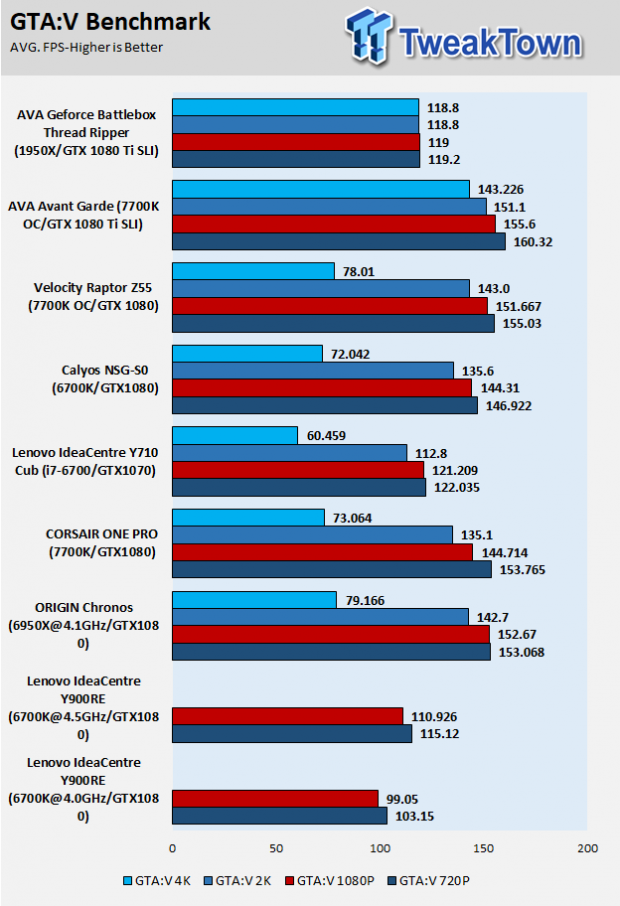 UNIGINE Heaven 4.0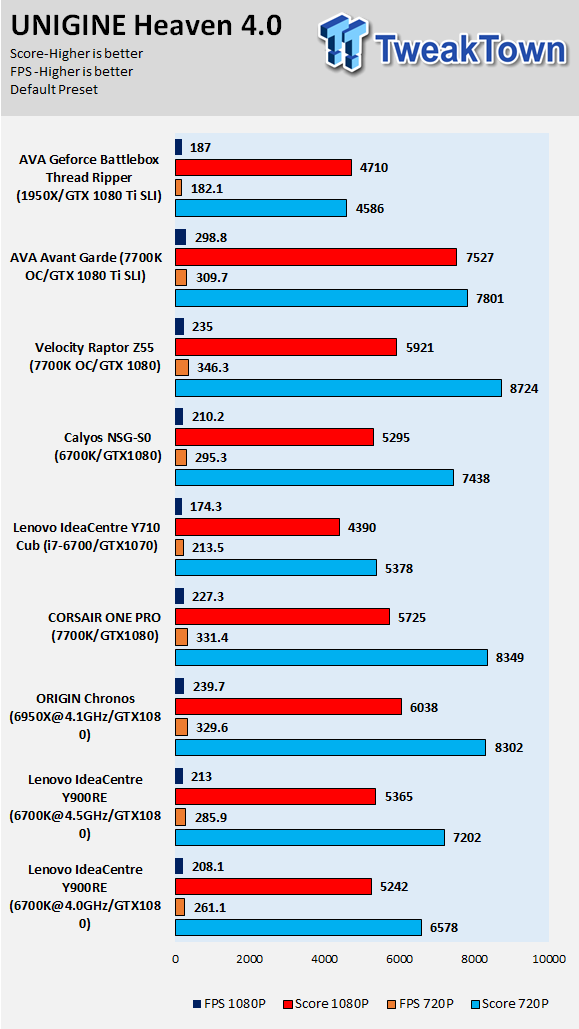 Resident Evil 6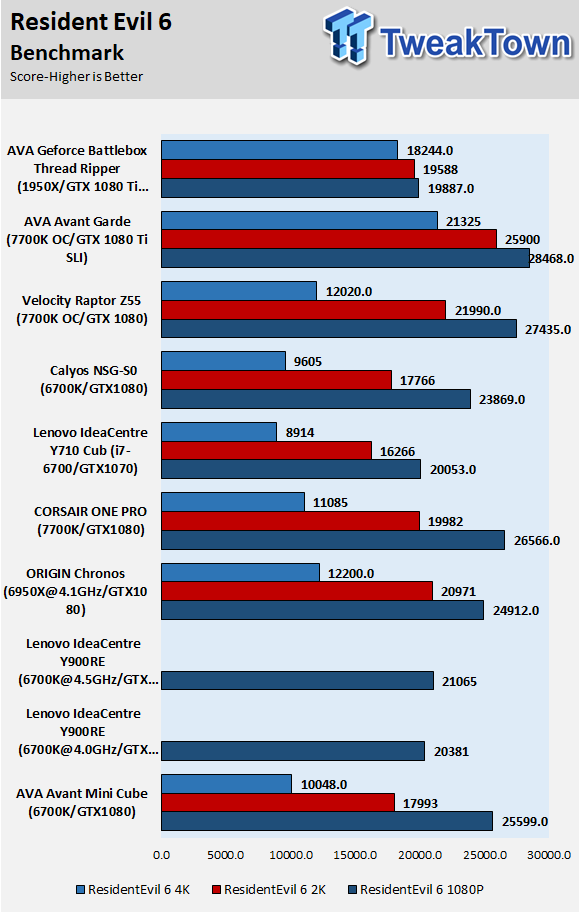 Rise of the Tomb Raider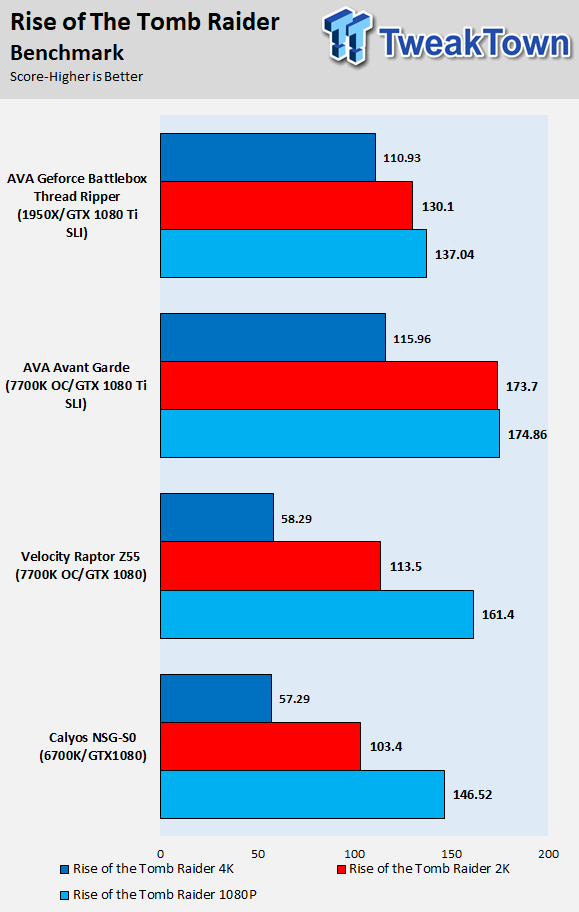 AVADirect's Threadripper GeForce Battlebox Ultimate uses the 1950X, and it's quite good in multi-threaded applications. The CPU is excellent for business use, but it also holds its own when it comes to gaming. While it might not be as effective as the overclocked 7700K in games that are optimized for four core CPUs, it does very well in games that can use cores, such as Ashes of the Singularity.
Storage and Network Performance
CrystalDiskBench-Read: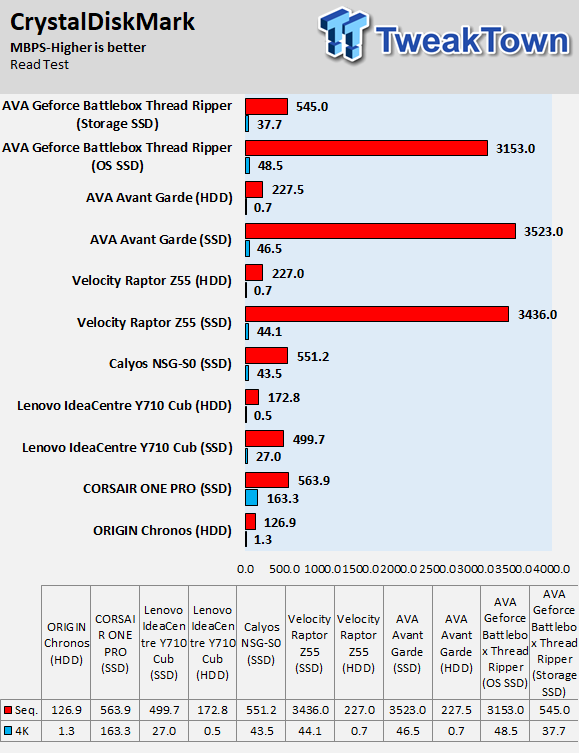 CrystalDiskBench-Write: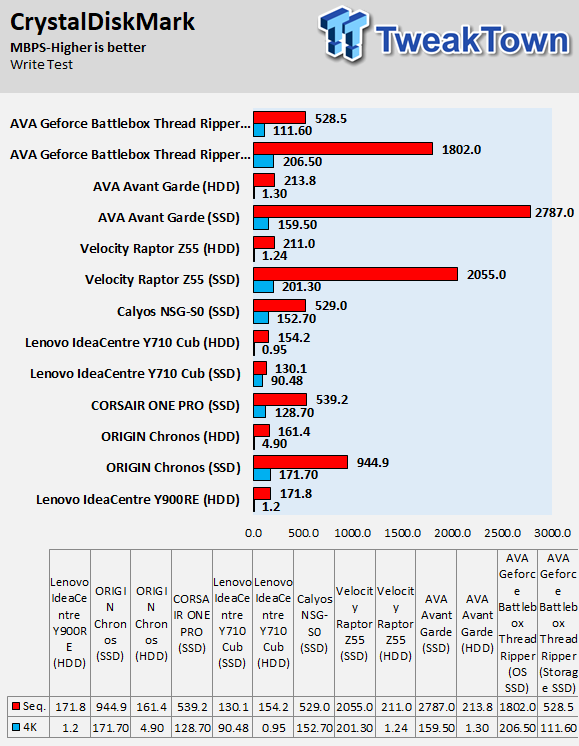 ixChariot Network Throughput: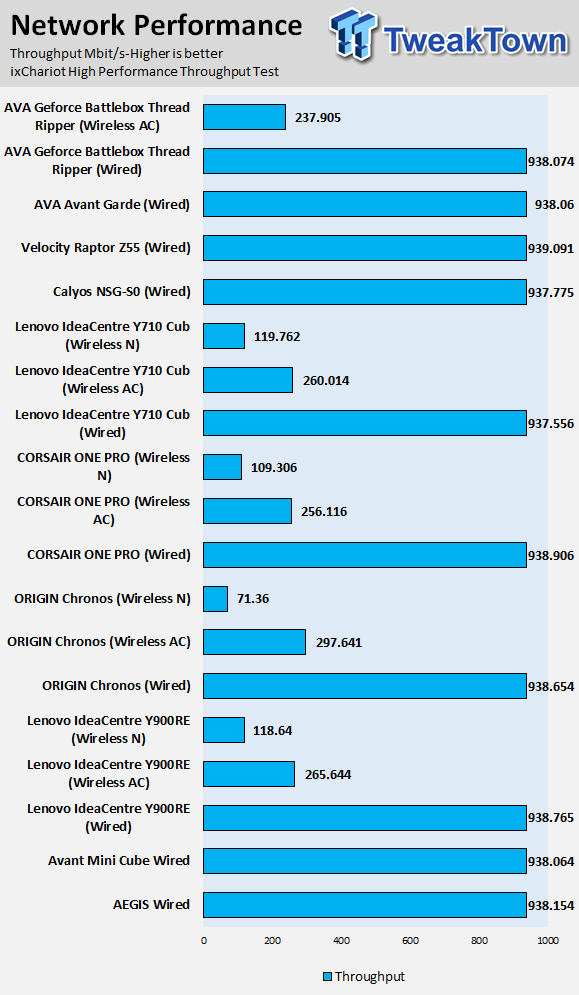 The Threadripper GeForce Battlebox Ultimate Samsung 960 EVO and Samsung 850 EVO are excellent SSDs with blazing fast speeds. Networking performance is solid as well.
Temperature and Power Consumption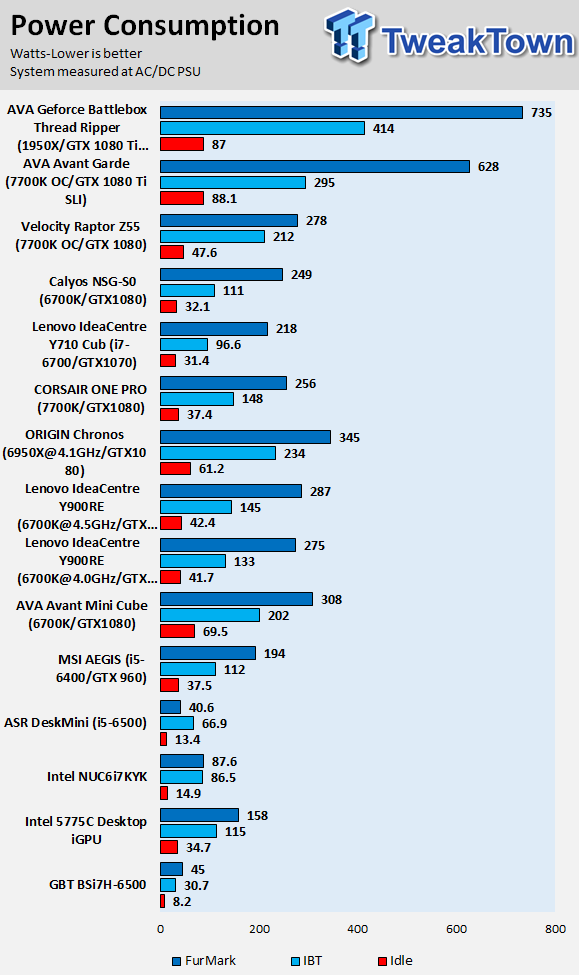 The power consumption of the Threadripper GeForce Battlebox Ultimate is extremely high, but these are driven by synthetic numbers. The 1000W PSU used is just right for this system.
Thermal Testing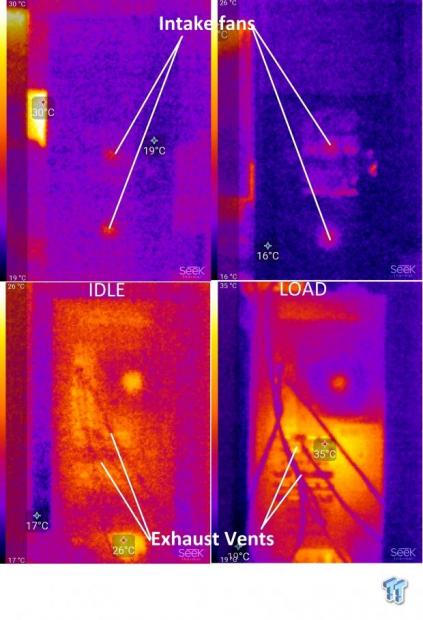 The thermal performance of the unit is decent, but it's a high-performance device, so don't expect it to keep quiet during intensive gaming or similar scenarios.
What's Hot, What's Not & Final Thoughts
Here are key points about the Threadripper GeForce Battlebox Ultimate.
What's Hot
More Cores and GPUs: Who doesn't want 16 cores and 32 threads of processing power? Threadripper CPUs are loaded with performance, and they are affordable as well. The high cost of the unit isn't just because of the CPUs, but because of the high-end GPUs. With two GTX 1080 Ti in SLI, you can actually play many of the latest games at 4K with high frame rates. The Threadripper GeForce Battlebox Ultimate is definitely 4K battle ready.
Excellent Component Selection: While we know that the 32 threads and two GPUs are awesome, we also have to give the configuration props for using best in class parts. The OS M.2 drive from Samsung rocks, as does the 1TB storage SSD, hard drives are so yesterday. The Corsair H115i is one of few all-in-one water coolers I would trust to properly cool down Threadripper CPUs. The RAM and power supply are just right for the job. The aftermarket GPUs have excellent coolers so they will stay quieter than reference models. The motherboard is also one of the best you can get.
Clean and Sleek Design: Even without RGB LED strips and fans the build is beautiful. Wiring was done beautifully with cable combs, and the sleeve over the AIOs' tubes has grown on me. You can look inside and get a bit of RGB action from the motherboard, but it's not going to distract from the professional beast look the system is going for.
No Bloatware: A lot of desktops and notebooks we come across are pre-loaded with a lot of software from the vendor. However, that isn't the case with this AVADirect unit, it has all the basics and not much more, so you won't have to worry about conflicts or spying.
What's Not
Pricey: the $6,169 price tag might make some people faint. You can put together this system for a bit less if you built it yourself, but that price tag might also make you faint.
Final Thoughts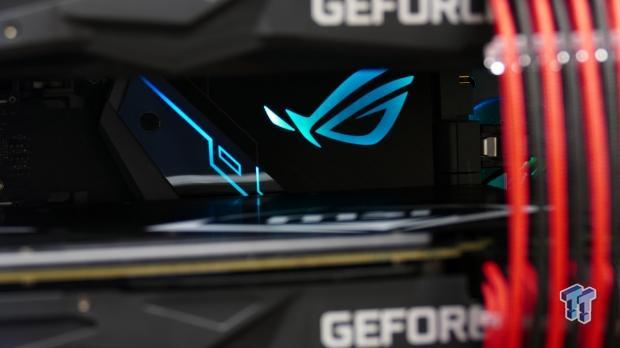 The AVADirect Threadripper GeForce Battlebox Ultimate is the best it gets with pre-built gaming PCs featuring AMD's new Threadripper CPUs. It's a formidable gaming box that doubles as a workstation. Let's say you want to play PUBG and record the gameplay while watching Netflix and rendering something in the background. You can't do that with the same smoothness with a 7700K machine. It's simple core count math, and while the 1950X might not beat the 7700K in head to head gaming-only tests, it does do well when you are running multiple programs at the same time while gaming.
AMD's Threadripper CPUs are excellent for games that use many cores, such as Ashes of the Singularity: Escalation. To be honest, I love that game, and this rig destroys everything else we have tested with that game.
The AVADirect GeForce Battlebox Ultimate Threadripper Gaming PC is one of the best you can buy right now if you want excellent all-around performance, but it comes at a high cost.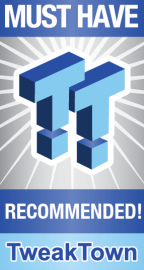 | | |
| --- | --- |
| Performance | 98% |
| Quality | 97% |
| Features | 97% |
| Value | 85% |
The Bottom Line: AVADirect's Threadripper-based GeForce-powered Battlebox puts the pedal to the metal when you need more cores and more GPUs to get the job done.
PRICING: You can find products similar to this one for sale below.

United States: Find other tech and computer products like this over at Amazon.com

United Kingdom: Find other tech and computer products like this over at Amazon.co.uk

Australia: Find other tech and computer products like this over at Amazon.com.au

Canada: Find other tech and computer products like this over at Amazon.ca

Deutschland: Finde andere Technik- und Computerprodukte wie dieses auf Amazon.de