Transformers: The Last Knight Movie Review
Like the 'Human Centipede' of movie production lines, 'The Last Knight' is yet another example of why we can't have nice things.

Published
3 minutes & 5 seconds read time

Transformers: The Last Knight Movie Review
It's almost hard to think back to a time before there were Transformers movies (well, short of the 1986 animated off-shoot of the animated TV show), but in just on a decade the five films have grossed over $4 billion dollars, with two entries appearing in the top twenty grossing films of all time. That's despite the fact they're overly long, poorly edited and filled with inane plots that rarely make sense and annoying characters that grate the soul.
Basically, if the Lumiere Brothers could see what's happened to their artform, they'd roll in their grave. But alas, here we are again, with Michael Bay promising this is his last hurrah in the Transformers hot seat. The question is, does it end with a bang, or a whimper?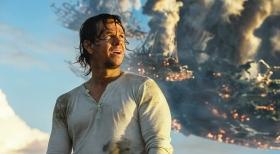 Resultant from the immense destruction caused by their kind which has laid wastes to entire cities, Transformers are declared an illegal scourge on Earth, with an elite international force tasked with wiping out the unwanted visitors. Yet, following the prolonged absence of Autobot figurehead Optimus Prime, wave after wave of Transformers continue to arrive unabated on Earth - a harbinger to a much larger threat which could see the world terraformed into the Transformers destroyed homeworld Cybertron and the return of the re-assembled Decepticon leader Megatron.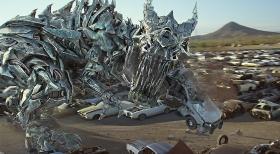 Forget Pearl Harbor and The Island. If there was ever a film that plays to Michael Bay's strengths, then the Transformers franchise is it. And you know what? I actually really enjoyed the first Transformers film. A decade on, I still dig it, and it really holds up. But the thing about success is, there's such a demand to top what you did before that it starts to get a bit... over the top. And when you start out at that level, there's simply nowhere else to go. In some ways, the Transformers franchise is a victim of its own success, and its commercial successes have just enabled its excesses to the point where they've become joyless slogs.
Experiences like Transformers have in many ways made critics like me somewhat superfluous. At a time when aggregate sites like Rotten Tomatoes have become increasingly important to a film's financial wellbeing, equally, there are some films which seem to be completely immune from its verdict. Take for example the previous Transformers feature, The Last Extinction, which sits at a diabolically bad 18%. It went on to gross $1.1 billion worldwide. So even when the most brutal of reviews can't keep audiences away, why do we even matter?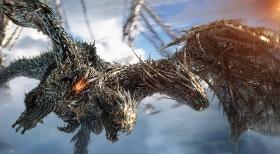 The only answer I have is that just like McDonald's is guaranteed to provide a unmemorable yet consistent meal, there's a certain level of comfort that comes with a no-surprise cinema visit. You'll get explosions, girls and lots of sounds and bass. Sure, you might not love it, but you're probably going to be entertained enough to justify that $20 movie ticket.
Still, at least there does seem to be some a concerted attempt to at least improve on the last few entries. For one, it's mercifully shorter (even if it does run at a bladder-bursting 250 minutes), and does seem to be a little tighter in the edit. It also ups the 'fun' quotient substantially, with some fast cracking dialogue, plenty of jokes and some truly batshit crazy scenes. Nowhere else are you going to see a robotic dinosaur vomit up a car, or hear Sir Anthony Hopkins refer to his "totally bitchin' ride." No sir, these are unique films, and thank goodness for that.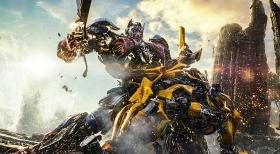 As with all the Transformers films, the human cast is a rather inconsequential but necessary addition, if only because photo-realistic CG animation is still so goddamn expensive. Mark Wahlberg returns to reprise his lead role from the last film, even if he's given substantially less to do. Laura Haddock plays the obligatory love interest, even if she's noticeably plainer than most Bay women. Franchise newcomers Isabella Moner and Sir Anthony Hopkins are granted the meatiest roles, with the latter providing the film with a surprising, but welcome hint of... dare I say it... 'Gravitas.'
Plain and simple, The Last Knight is made in the same mold as what's come before. There are a few surprises in store for the audience. In short, if you liked any of the previous four Transformers films, odds are you're going to find enough to enjoy here. If you didn't, save your money and your time. Go and see Wonder Woman, or Despicable Me 3, but whatever you do, just don't see The Mummy.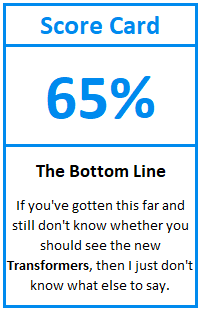 PRICING: You can find products similar to this one for sale below.

United States: Find other tech and computer products like this over at Amazon.com

United Kingdom: Find other tech and computer products like this over at Amazon.co.uk

Australia: Find other tech and computer products like this over at Amazon.com.au

Canada: Find other tech and computer products like this over at Amazon.ca

Deutschland: Finde andere Technik- und Computerprodukte wie dieses auf Amazon.de
We openly invite the companies who provide us with review samples / who are mentioned or discussed to express their opinion. If any company representative wishes to respond, we will publish the response here. Please contact us if you wish to respond.