Loosely based on the 2008 PlayStation promotional campaign dubbed 'GT Academy', and the third intake three years later, which saw Jann Mardenborough take the podium, Gran Turismoserves as a heavily dramatized account that merges several real-life events, re-assembled into a more dramatic fashion, with other fictitious events to present a cohesive film experience.
While Sony Pictures' feature can't completely shake the accusations of being a wholly corporate effort, which in one foul swoop promotes the PlayStation, Gran Turismo, and GT Academy brands (not a bad tripartite effort!), the film does enough to stand alone as a compelling and self-contained racing drama that justifies invoking the name of the revered racing franchise.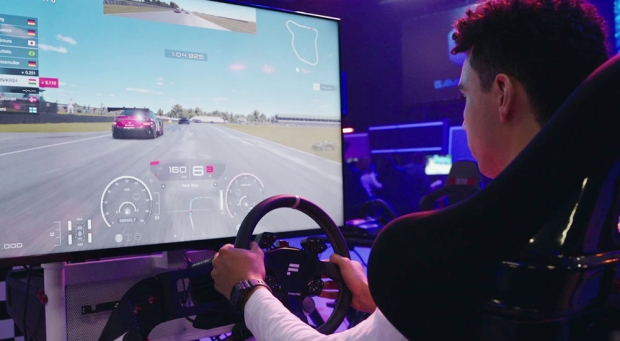 To combat flagging sales and consumer interest amongst key demographics, Nissan marketing executive Danny Moore (Orlando Bloom) proposes GT Academy, a joint Nissan-PlayStation venture to engage PlayStation's 80 million player base of the Gran Turismo franchise. Given the green light, GT Academy trials get underway worldwide, with simulator racers qualifying through various elimination trials before vying for the ultimate chance to drive real-life Nissan vehicles at Race Camp. Meanwhile, Moore enlists skeptical racing has-been Jack Salter (David Harbour) to serve as race trainer for "the gamers", including ambitious young Jann Mardenborough (Archie Madekwe).
When I first learned that a Gran Turismo film was in the works, my eyes instantly glazed over with the assumption it would, at best, be the latest in the long line of disappointing video games to feature film adaptations, and at worse, a generic car racer lazily exploiting the name of a legendary franchise for some quick box office bucks. So, despite several flaws, I was pleasantly surprised to discover that Sony Picture's feature is neither of these things.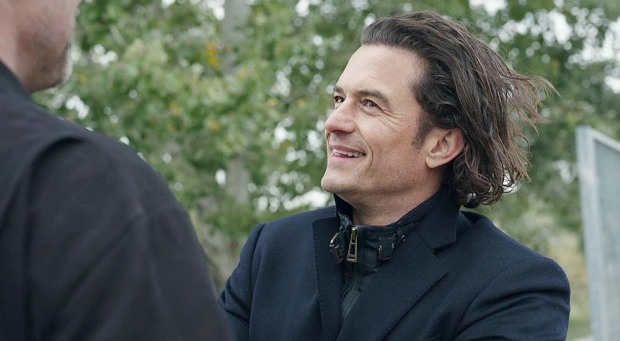 Despite the corporate nature of the film, which admittedly I could never quite shake throughout the two-hour run time, there is a gripping underdog tale of success inherent in Gran Turismo, even if the real events which inspired it often becomes trite and manufactured. For example, the dramatic crash at Nurburgring, which in the film sees Mardenborough's GT3-class Nissan GT-R become airborne over a crest, flipping and crashing through the trackside and killing a spectator. The event is used to dramatic effect to get Mardenborough back behind the wheel before leading him to a podium finish at the 24 Hours of Le Mans.
In reality, while that fatal event did happen, it occurred after Le Mans. Gran Turismo's filmmakers have claimed that the omission of this formative event would not have been authentic to leave out, but equally, using the death of an innocent bystander for dramatic plot progression feels a bit problematic.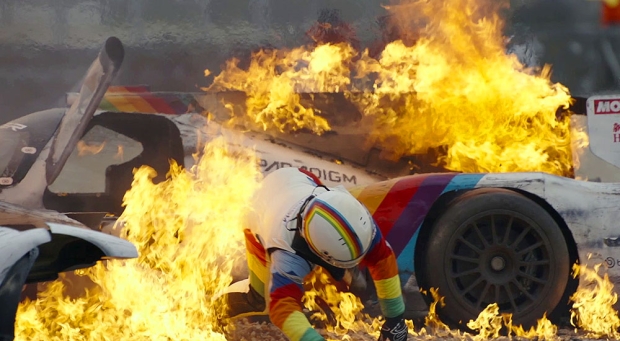 There's no doubt of Director Neill Blomkamp's bona fides as one of the visionaries of modern cinema, having burst on the scene with 2009's District 9 and continuing his propensity for dystopian sci-fi with Elysium and Chappie. In recent years, he's had several high-profile projects fall through, headlined by a sequel to Aliens and a reboot of Robocop. Some more unkind reviewers might suggest that the relative conventionality of Gran Turismo marks a career low. Still, he brings an efficiency to the story, and there are occasionally some hints at the filmmakers' visionary stylings, including the transitions from simulator to car-mounted camera view.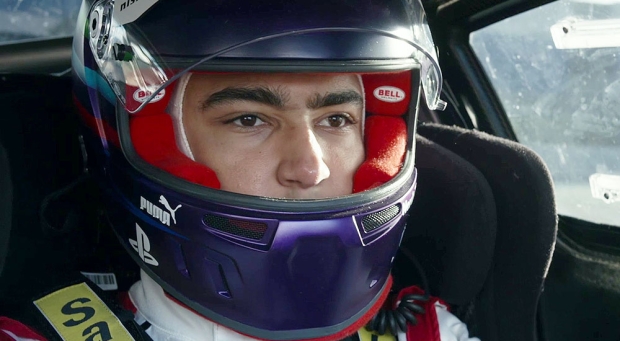 While I'm not convinced that Gran Turismo stands up to Kazunori Yamauchi's exacting standards (indeed, the man is portrayed not by himself but by an actor despite not having a speaker role), neither is it a disastrous video game to feature film adaptation. What it manages is a competent, sometimes thrilling, tale of underdog success that will resonate with many franchise fans who imagine themselves as players in the circuits so realistically enjoyed by millions of gamers around the world.