Indiana Jones and the Dial of Destiny Cinema Review
For such a much-loved franchise, it's been a long time between drinks for the Indiana Jones saga, with just one feature film - the maligned Indiana Jones and the Kingdom of the Crystal Skull released since 1989's The Last Crusade. With Star Harrison Ford now 81 years of age, the chance of another entry in the series seems somewhat scant - indeed, the film is being marketed aggressively as such - so does the Dial of Destiny end on a high, or is it a case of diminishing returns for the once great seires?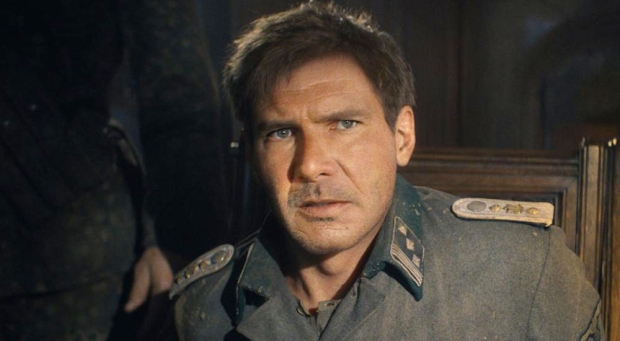 Behind enemy lines in Eastern Europe at the conclusion of World War II, Indiana Jones (Harrison Ford) and his colleague Basil Shaw (Toby Jones) are captured by Nazis attempting to locate Archimedes's Dial, an invention of famed mathematician Archimedes which is capable of locating fissures in time and therefore the ability to time travel.
Twenty-five years later, Jones is on the cusp of retirement from teaching but is roped into one last adventure when Shaw's adult daughter Helena (Phoebe Waller-Bridge) turns up seeking to exploit the Dial, while CIA and German double agents are hot on their tale.
Over four decades from Raiders of the Lost ark, there's still a huge level of goodwill towards the Indiana Jones saga, enhanced by two very good sequels directed and produced by Steven Spielberg and George Lucas at the height of their creative powers, and only let down by the somewhat disappointing return in 2008's Kingdom of the Crystal Skull.
With expectations lowered, Dial of Destiny's only remit is really to be better than the last, and thus end the series on a high note. Unfortunately, despite a valiant attempt, the film isn't up to the task, which repeats many of Crystal Skulls failings, and plays it off as a weak 'greatest hits' compilation.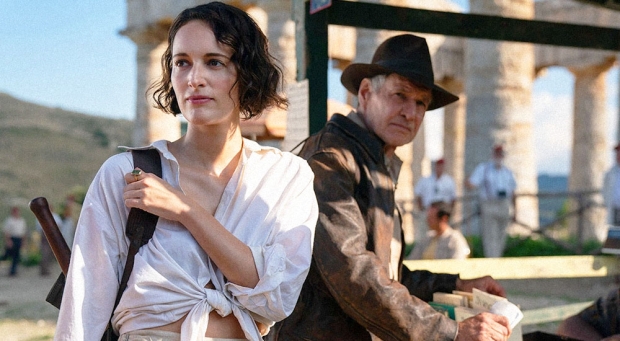 Key to the success and longevity of the Indiana Jones series has been the wit and charm of star Harrison Ford, which grounded some of the more outlandish plot elements as a rollicking action adventure that bought audiences along for the ride. At 81, Ford just isn't the same man that he once was, and despite his best efforts, that same charm and wit is no longer there.
Coupled with advancements in computer-generated effects at the expense of hand-crafted models and matte paintings that have been a hallmark of the series contributes to subtly re-adjusting audience expectations and just what they're prepared and willing to go along with.
Significant criticism was leveled at the reliance on (and quality of) CG effects in the last entry, and instead of learning these lessons, they've instead doubled down on them. Much has been made of the de-aged Indiana Jones, which opens the film, which is admittedly often quite good but just as frequently completely falls apart (especially during dialogue sequences).
Coupled with several other sequences which feature some of the worst CG effects I've seen in a recent film (look out for the cringe-worthy digital double running across the train and face replacement during the Apollo parade sequence), I'm at a loss as to explain how a tent-pole feature in 2023, with the full backing of Disney, a reported budget just shy of $300m, and access to ILM and some of the most renowned visual effects companies in Hollywood thought this was acceptable.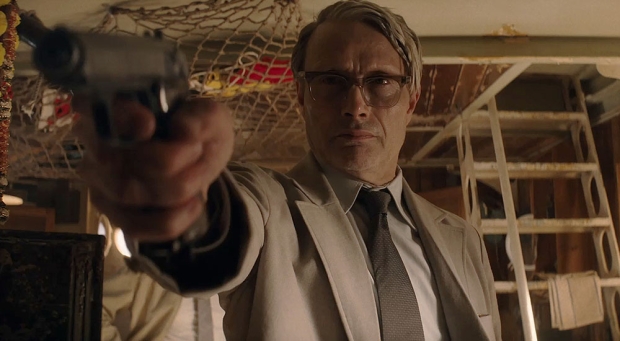 With writer/ producer George Lucas in retirement and director Steven Spielberg having exited the long-gestating film in 2020, James Mangold stepped up the plate to expedite the development of the film shortly thereafter. On paper, he seemed a great choice and no stranger to big-budget blockbusters and series-capping franchise features such as Logan. While he's definitely no Spielberg, he does a fine enough job in a clear attempt at aping Spielberg's established style, and his attempt to keep the action moving despite a too-generous 150-minute runtime is admirable.
Unfortunately, the finished film rarely ever gels, with a lot falling on the shoulders of Waller-Bridge, who is found wanting as a generally unlikeable lead, and Ethann Isidore's sidekick Teddy, who's clearly modeled on Temple of Doom's Short Round, but imbued with none of the same charisma or narrative resourcefulness. In a bizarre spectacle, the camera constantly returns to him for stunned reaction shots, which should have hit the cutting room floor.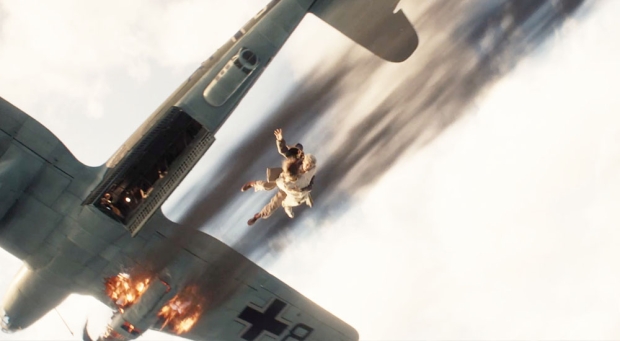 I hate to say it, but Dial of Destiny represents continued diminishing returns for the legendary character and film series. It will make a lot of money, and ultimately that's the only measure of success that Disney ultimately cares about, but for me, I just wish I had access to Archimedes's Dial so I could end the then trilogy properly with The Last Crusade.