EVGA SuperNOVA G2 1600W 80 PLUS Gold Power Supply Review
Our first look at an EVGA power supply proves to be quite worth the wait. Their 1600W SuperNOVA G2 packs a ton of power with great performance.
Published Wed, May 20 2015 9:14 AM CDT
|
Updated Tue, Nov 3 2020 6:59 PM CST
Rating:

94%
Manufacturer: EVGA
Introduction & Specifications, Availability and Pricing
EVGA is a company that hasn't come across our power supply test bench before, but they are certainly well known. Their video cards are some of the fastest around as they offer units that are overclocked beyond that of reference units. Their motherboards are sought out by enthusiasts for their extra features that allow for higher overclocking and performance. The EVGA SuperNOVA G2 power supply that we have on our bench today is meant to provide the power for these demanding products, which means it must also perform at the same levels in order to keep up with the rest of the system.
The EVGA SuperNOVA G2 1600W power supply is a monster of a unit that should be able to power just about whatever you can throw at it. It is a single rail 1600W unit rated for 80 PLUS Gold efficiency. The SuperNOVA G2 1600W is fully modular and has more cables and connectors than anyone in their right mind should ever be able to utilize in a single system. All this doesn't do any good if the unit can't perform, so let's start digging into this thing and get to the testing.
Specifications, Availability and Pricing
The EVGA SuperNOVA G2 1600W features one heck of a single 12V rail. It is rated for 133.3A or essentially 1600W of power. Both the 3.3V and 5V minor rails are rated for 24A each with a combined maximum output of 120W. The 5VSB rail is rated for 3A or 15W. Maximum combined output for the EVGA SuperNOVA G2 is 1600W.
When you're building a power supply that is meant to fuel some of the most ridiculous rigs on the planet, you can't skimp on features. EVGA doesn't miss a beat when it comes to these features and makes sure everything is covered. The unit features SCP, OVP, OCP, OPP, and OTP. All of the cables are fully modular and are fully sleeved in black mesh. The unit is rated for 80 PLUS Gold efficient. Finally, the EVGA SuperNOVA G2 1600W is rated for 100% continuous output at 50C.
This much power comes with a price and the SuperNOVA G2 1600W is no exception. This one will set you back $349.99 at MSRP. Doing some shopping will save you a bit and you might even be able to get it under the $300 mark. EVGA backs the unit with an unbeatable ten-year warranty. If that isn't putting their money where their mouth is, I don't know what else to say.
Package & Inside the Box
Package
EVGA's external packing is relatively bland. Aside from wattage and efficiency, there isn't anything else on the front of the box.
The back presents us with quite a laundry list of features in multiple languages. We can see that the unit is fully modular, features 100% Japanese capacitors, and has a ten-year warranty.
The other half provides us with a list of cables and the I/O specifications.
Aside from a few claims of being number 1, there is nothing else to be found on the external packaging.
Inside the Box
Moving to the internal packaging, we find the power supply surrounded by foam and on its side.
The unit by itself is larger than many others including their external packaging.
The top gives us our first look at the unit and has the serial number visible. The finish on the unit is a textured black.
Both sides feature the same label so that everything is visible no matter where it is installed in a case.
The front of the unit is packed with about as many modular connections as possible. All of them are clearly labelled.
The back features standard honeycomb mesh for ventilation, along with a heavy duty on/off rocker switch and AC input.
Flipping the unit over reveals the ventilation for the unit. The EVGA logo is stamped into the case of the unit as well.
Included in the box are the user manual and giant bag-o-cables.
All of the cables are black in color and fully sleeved in black mesh.
Accessories include mounting screws, Velcro cable ties, AC input cord, and connector which lets you turn on the unit without have it connected to a motherboard.
The power cable is very heavy duty and uses a C19 connector. It also has a very beefy end on it for you to grab on to.
The other end has a heavy duty connector on it as well.
Cabling Arrangement & A Look Inside
Cabling Arrangement
Cabling for the SuperNOVA G2 1600W power supply should take care of just about anything that you can throw at it. EVGA provides a whopping 14 PCI-E connectors, along with dual EPS12V connectors, and a ton of SATA connectors. The only thing that is missing are some varying length peripheral cables to help with the cable clutter.
Rail distribution is as simple as it gets with a single 12V rail. There is no need to worry about load balancing here.
A Look Inside
Inside the unit, we find very minimal passive cooling. The unit instead relies on efficient and the cleanliness of the design for effective air circulation to keep itself cool.
Nippon Chemi-Con caps sit on the primary side of the unit.
Nippon Chemi-Con caps take care of the remaining capacitors on the secondary side of the power supply.
EVGA uses the B1402512EH dual ball bearing fan from Globe Fan to provide the active cooling for the SuperNOVA G2 1600W.
Test Results
Our load tests utilize a couple of FAST ATE active load testers, and a variety of other equipment such as an oscilloscope, power conditioner, temperature probe, and a power consumption meter. You can read more about our standard testing approach here.
The tests performed are based around six conceivable setups that are out there, and progressively load down the PSU up to the power supply's limits, or 1000W; whichever comes first. Since our test equipment's limits are lower than that of the EVGA SuperNOVA G2 1600W power supply, we can test it to 1000W.
The above tests represent typical loads that we have measured from various systems, and are meant to give a rough idea of where your computer might fall in line with our tests. Please keep in mind that each system is different, and actual loads can vary greatly, even with similar hardware.
Let's start by taking a look at the voltages, to see how well this unit did during testing. Starting with the 12V rail, we see 1% regulation from start to finish, with a total drop of .03V. The 5V rail managed to stay within 1% of specification, with a total drop of .03V from start to finish. Moving towards the 3.3V rail, we see that regulation was within 1% of specification, with a total voltage drop of .02V.
DC Output quality for the EVGA SuperNOVA G2 1600W was excellent, and well within specifications. During Test One, we saw 6mV of noise on our scope at 14% load. When we increased the loads in Test Three, the ripple climbed to a mere 9mV at around 35% load. Increasing loads even further showed that the noise on the 12V rail climbed to 12mV at 1000W.
The EVGA SuperNOVA G2 1600W is rated for 80 PLUS Gold efficiency. This means that the power supply must perform at 87% / 89% / 87% efficiency, at 20% / 50% / 100% loads respectively. As you can see, the EVGA SuperNOVA G2 1600W performed exactly as would be expected to reach these levels of efficiency. There are no reasons to believe that this unit would not continue to perform as necessary through 1600W for 80 PLUS Gold certification.
Final Thoughts
EVGA's SuperNOVA G2 1600W is a power supply that not only looks good on paper, but pulls through in every way just as you would hope after reading about it. EVGA promises quiet operation with superb build quality, low noise, and tight regulation. That's exactly what the SuperNOVA G2 1600W power supply delivers and exactly what it excels at.
The SuperNOVA G2 1600W rivals our current king of the hill unit which is the AX1500i from Corsair. From a voltage regulation standpoint, it beats it hands down. The unit shows less than 1% regulation across the board. DC output quality is absolutely amazing. The SuperNOVA G2 1600W starts out at 6mv and climbs to 12mv at a load of 1000W. This is nearly identical to that of our AX1500i, but it does have the edge since it started out at 5mv. Finally, the unit is rated as an 80 PLUS Gold unit and our test results show it well above what it should be achieving to reach that certification.
EVGA has something that nobody else in the industry has and that is a ten-year warranty on this unit. That speaks a lot about this PSU as no other company has ever provided a warranty this long. Doing it with such a high-end unit that is likely to be put to the test time and time again for extended periods of time shows a lot of confidence in it and that is something that you should be able to have yourself if you purchase this unit.
The real kicker on this unit is the price and that will be the tipping point for many. On the surface, a $350 power supply may seem like a bit much. Especially so when you consider that it doesn't provide the same monitoring that you can get from Corsair. It is still comparatively priced and a power supply of this wattage isn't easy to make by any means. If you absolutely have to have the efficiency and digital monitor, the Corsair unit is still going to be the top choice. If not, the EVGA SuperNOVA G2 1600W power supply will be the best you can get.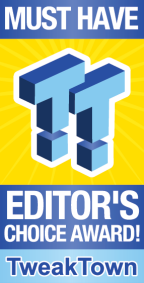 | | |
| --- | --- |
| Performance | 95% |
| Quality including Design and Build | 95% |
| General Features | 93% |
| Bundle and Packaging | 93% |
| Value for Money | 93% |
The Bottom Line: EVGA's SuperNOVA G2 1600W power supply is without a doubt one of the best power supplies we have ever seen, with superb performance and is priced accordingly.
PRICING: You can find products similar to this one for sale below.

United States: Find other tech and computer products like this over at Amazon.com

United Kingdom: Find other tech and computer products like this over at Amazon.co.uk

Australia: Find other tech and computer products like this over at Amazon.com.au

Canada: Find other tech and computer products like this over at Amazon.ca

Deutschland: Finde andere Technik- und Computerprodukte wie dieses auf Amazon.de