WildCharge Wireless Charging Pad and iPhone 3G Adapter Case
Wireless charging is the wave of the future; we take a look at WildCharge and their conductive charging system to see how well it works.
Published Mar 2, 2010 9:23 AM CST
|
Updated Tue, Nov 3 2020 7:02 PM CST
Introduction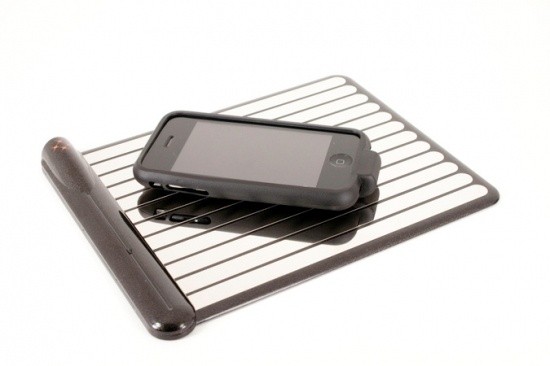 I have always been a fan of new technology. I enjoy the implementation, creation and even the way it is marketed to the consumer (for good or bad). I am sure this is no surprise to you (given what I do for a living), but what might surprise you is that I am even more intrigued by the recent resurgence of old ideas that are finally coming to light as new technology.
For example; we
recently took a look at Powermat
, a company that took an idea over 100 years old from Nikola Tesla and turned it into a viable product. Next we toyed around with some Nickel-Zinc batteries from PowerGenix, again an idea that is 100+ years old, this time from Thomas Edison.
Today we are looking at another resurrected technology; this time from WildCharge. WildCharge is another of the companies that is working very hard to make wireless charging a standard. They offer one of the least expensive options for wireless charging with the WildCharger Pad and iPhone/iPod Touch Skin bundle running only $80 or so. We have their WildCharger pad and a single iPhone case in the lab to see how well it works.
The Pad and Adapter Case
The Charging Pad
The pad is a flat rectangular device that has several strips of metal running across it. On the left side there is a raised "hump" that contains all of the active circuitry and also the port for the plug.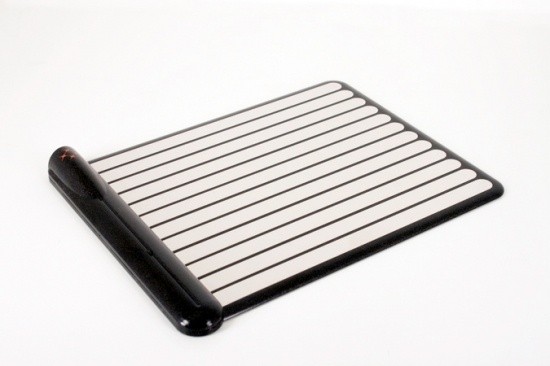 Each of the 12 metal strips is a linear contact point. Individually they are inert and have no current running through them, but if you bridge two of them then you create a circuit that provides power. The size pad that we have in the lab is capable of charging up to five devices (cell phones and other small items).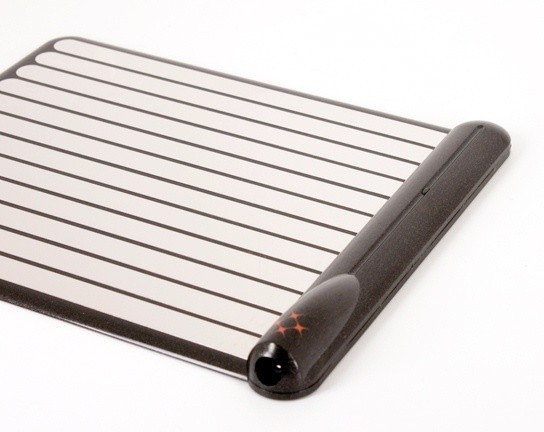 But WildCharge has not just allowed for a simple conductive pad. They have designed the Wildcharger pad to only work with a proper adapter. This means that if you drop a regular piece of conductive metal on the pad it will not create a circuit and the device will remain inert.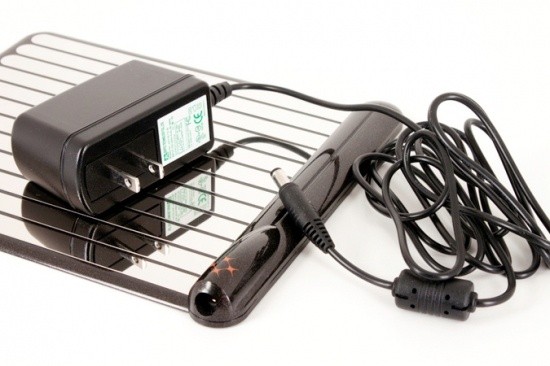 The Adapter
The adapter for the iPhone that we received looks a little cheap at first glance. In reality it is little more than a rubber shell with some components stuck in some of the molded cavities. As you can see in the image below, the hardware is only covered by stickers placed in the interior of the case.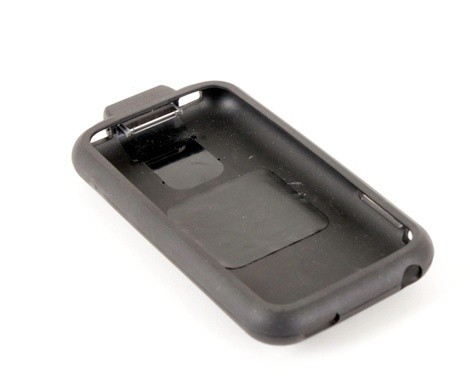 Thankfully these stickers are on very good; I was not able to pick them out of the interior even after several minutes of trying. I am not saying they will never come out, but they should not come out during normal usage.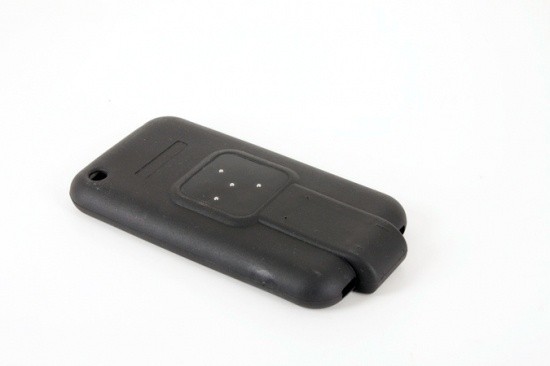 On the back we see four small spherical contact points. These are placed in a "Y" array to ensure good contact with the Wildcharger pad no matter what angle you drop the device at.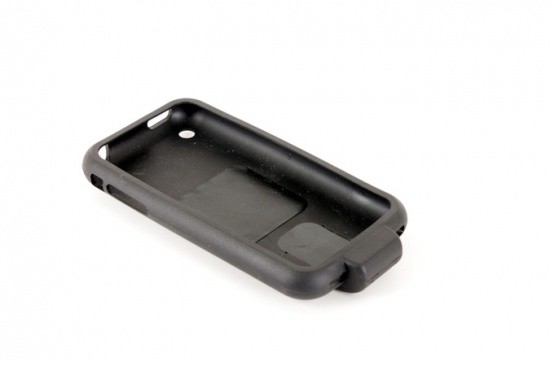 At the bottom is a small extension a lot like a chin. This houses the 30-pin connector for the iPhone. This is (as you have probably guessed) connected to the four conductors in the back of the case. But there is a down side to this case. As you have probably noticed, there is no way to connect the iPhone inside the case to a computer for syncing. This is a huge short coming of this adapter.
WildCharge should have allowed some method to sync the iPhone with iTunes without the need to remove the case. As they did not, this case is not very attractive to the average iPhone user. It even takes away from the fact that it is one of the very few cases that allows for use on older iPhones like the 1st gen ones.
The appearance is also a little dull; when I showed it around to different people they asked if it came in other colors and styles. When I told them this was it, the majority said they would not want to use it all the time, but might use it to charge overnight.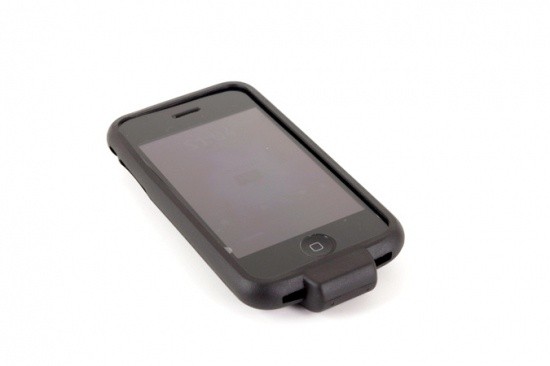 How does it work?
As we mentioned just before, the Wildcharger Pad and Adapter uses a form of direct contact conduction. Although they use magnetic contacts on the back of the adapter, these are nothing more than an extra step to ensure good contact between the pad and adapter.
According to WildCharge, they use an "ancient Chinese secret" to allow the pad to know when an adapter has been placed on it. Although I was not able to get more information from them, I am sure this is some form of RFID device that identifies the adapter to the pad and completes the circuit for charging. This also allows the pad to know when a foreign object is placed on it and to deactivate itself to prevent damage to the pad, foreign object, or any adapters on the pad.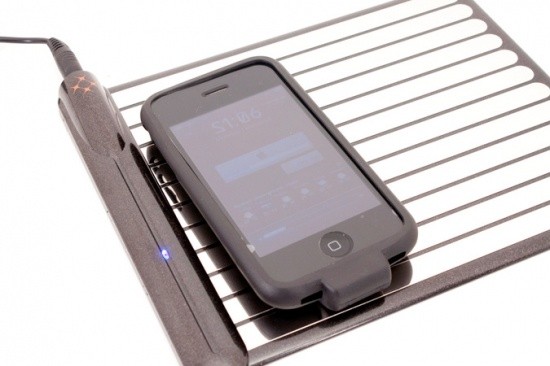 Once the circuit is complete, the charging begins. As we mentioned above, this is direct contact conductive charging and as such there is very little energy that is lost (unlike many inductive charging systems). As such, it should use a little less power from the wall to charge your devices.
If you are not familiar with direct contact conductive circuits, let me give you a very simple example of one you use every day. When you plug in your cell phone to the wall charger you are creating a conductive circuit. This circuit runs to pads in the battery compartment of your phone. These pads make direct contact with the battery and transfer the charge from the wall to the battery (through the charging hardware in the phone of course).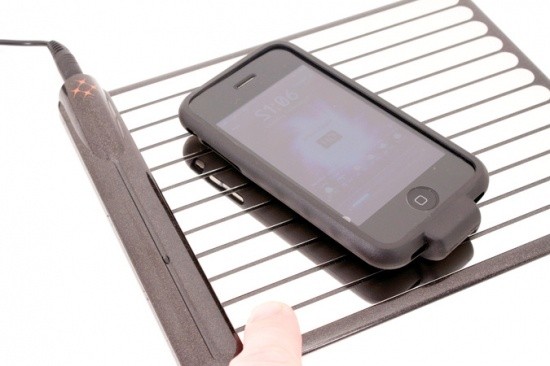 Performance
With what we know about the way the WildCharger Pad and iPhone Adapter work, we wanted to see if it can do in practice what it should do in theory. We took our iPhone 3G S and put it inside the case for two weeks to see if there were any charging, reception, battery life, or any other issues at all. We broke these down into manageable groups.
Charging
The first is the easiest to test and also the one that most people will want to know about. How well does it charge my phone? Well, we can happily report that the WildCharger pad and iPhone adapter can charge just as fast as the wall plug does and significantly faster than a USB connection. We saw charging times of around 1 hour (from a 20% charge to 100%) from the wall and the same from the WildCharge setup.
During the charge we saw around 3 watts being drawn from the wall (using a P3 Kill-A-Watt P4460). This is a hair more efficient than the Powermat system, but not staggeringly so. The good news is that if there are no devices on the pad or they have reached 100% charge, the WildCharge does not pull any power from the wall at all. This does mean some power savings in the long run.
Reception
I would like to tell you that the WildCharge iPhone 3G S did not affect my reception at all, but sadly I cannot. For some reason when the phone was in the adapter case I consistently received less signal and at times was not able to get a 3G connection in places that I normally can.
Battery Life
This one was interesting. As the reception was off it did have an impact on the life of the battery. As any phone hunts for a signal it is using up more battery to do it (obviously). This caused our iPhone to reduce its battery life by about 1 hour. This was unexpected completely and not a good sign as there is no other way to charge the iPhone without removing the adapter case; which is annoying to say the least.
For general usage the lack of any way to connect your iPhone to your computer with the typical USB cable is a problem. For many this will actually be a deal breaker. As I mentioned, I showed this to more than a few people and the majority would not get it for their iPhone because of this. I think that WildCharge needs to address this and fix it in future products.
Final Thoughts
The WildCharge bundle is good value. For $80 you can get the adapter case (or skin) plus the charging pad for less than Powermat's pad alone. But there are a few issues that go with this great price. The first is the reception problems; I am not sure of the cause but it was noticeable and impacted the life of the battery.
The next problem is the lack of any way to sync your iPhone using the USB cable with the WildCharge skin on. This is a pain in the ass to be perfectly honest and something that WildCharge has to address very quickly if they are going to continue to compete (at least in the iPhone market). The last and least important is the looks of the case; it just looks cheap. I mean it looks like it was knocked up in someone's garage and is not a polished product.
But with the bad, there is some very good. The WildCharge is just as efficient at charging as using the wall adapter while actually using less wattage from the wall. The WildCharge also does not draw any power from the wall once your device reaches a full charge or you remove it from the pad. This is a great saving over using a simple wall adapter that can continue to draw 2-3 watts even with nothing plugged in.
So, for the WildCharge there is both good and bad; thankfully the bad is all fixable while the good should only get better. Our final recommendation is to wait for the next generation of this product (which we hope is soon) and see WildCharge has addressed some of these problems. If they have, then we would recommend getting this product. If they have not, well, we are sure you know our answer there.
PRICING: You can find products similar to this one for sale below.

United States: Find other tech and computer products like this over at Amazon.com

United Kingdom: Find other tech and computer products like this over at Amazon.co.uk

Australia: Find other tech and computer products like this over at Amazon.com.au

Canada: Find other tech and computer products like this over at Amazon.ca

Deutschland: Finde andere Technik- und Computerprodukte wie dieses auf Amazon.de
We openly invite the companies who provide us with review samples / who are mentioned or discussed to express their opinion. If any company representative wishes to respond, we will publish the response here. Please contact us if you wish to respond.