TweakTown's Rating: 97%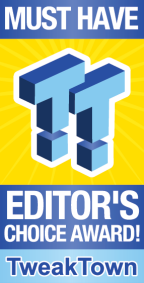 The Bottom Line
be quiet! has done it again with the Dark Base Pro 901 with great build quality and performance to back it up, but it does it comes with a premium price tag.
Pros
+

Rotatable motherboard tray

+

Includes three 140mm Silent Wings 4 PWM fans

+

Support for a 420mm radiator in front

+

Integrated Qi wireless charger
Cons
-

Quite expensive at $329.99 MSRP
Should you buy it?
Avoid
Consider
Shortlist
Buy
Introduction, Specifications, and Pricing
be quiet! has refreshed its Dark Base Pro series of full-sized ATX cases with the Dark Base Pro 901. While looks may be deceiving, this reiteration has more than a few tricks up its theoretical sleeve. Priced on the higher-end for ATX cases, the MSRP is set at $329.99. Black is the only color model offered - a white model would be very welcomed.
Offering features like a Qi wireless charger, a rotatable motherboard design, and three included 140mm Silent Wings 4 PWM fans make for a functional yet performance-based chassis. So, why don't we check out what this black beauty is all about?
Packaging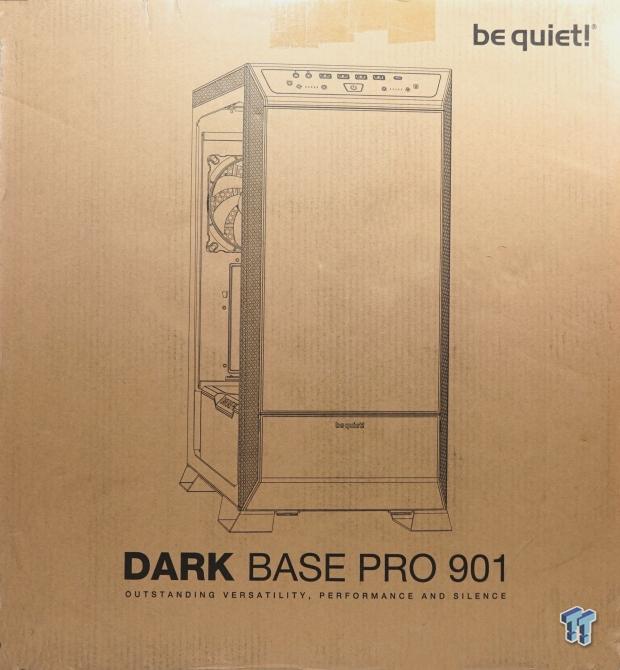 Starting with the packaging, be quiet! has gone with the tried and true standard of a brown cardboard box with the product image on the outside.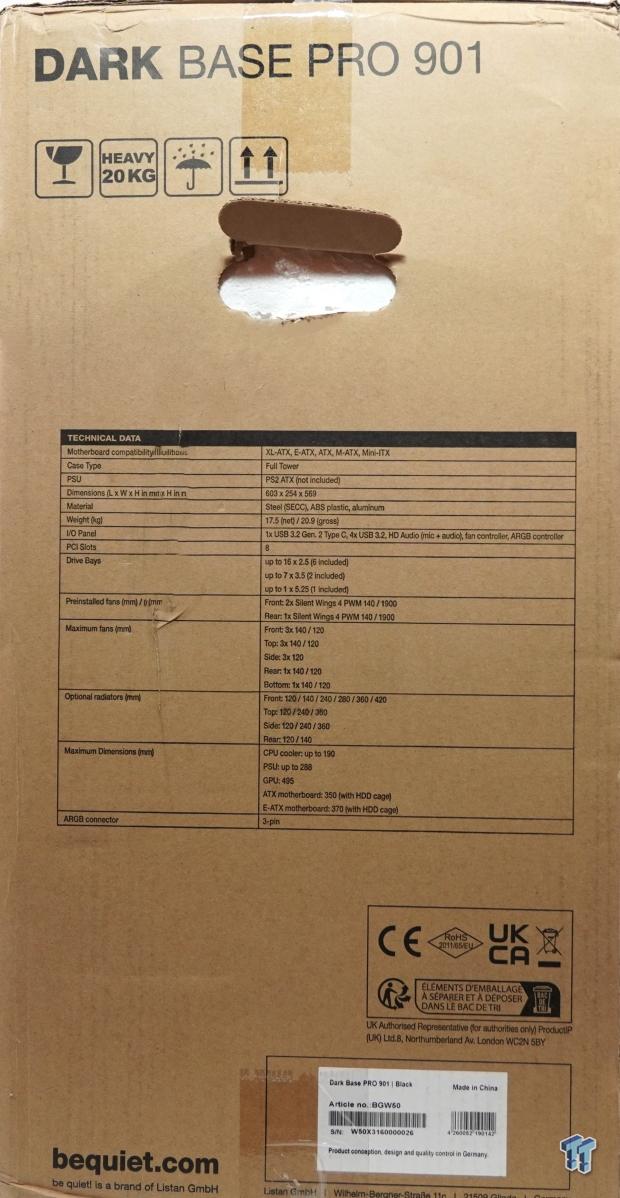 As we move to the side of the box, the technical data is printed on the side.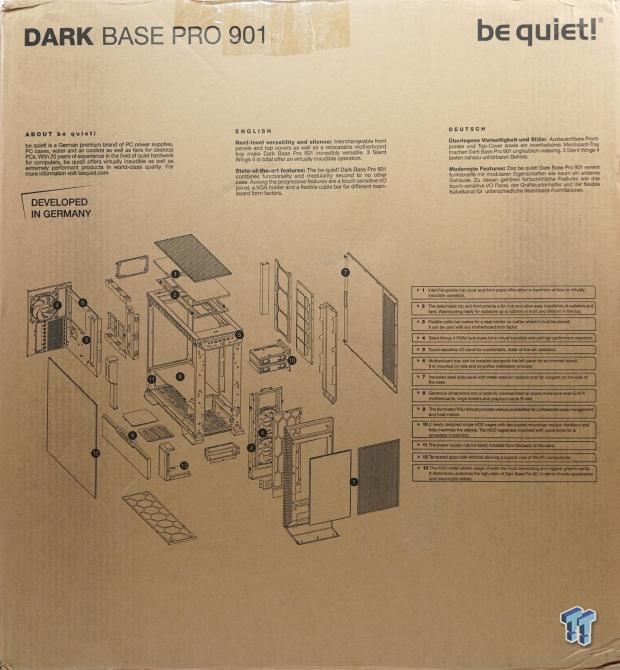 The backside of the packaging is yet another staple that be quiet! is known for a blown-out image of all the parts that make up the Dark Base Pro 901.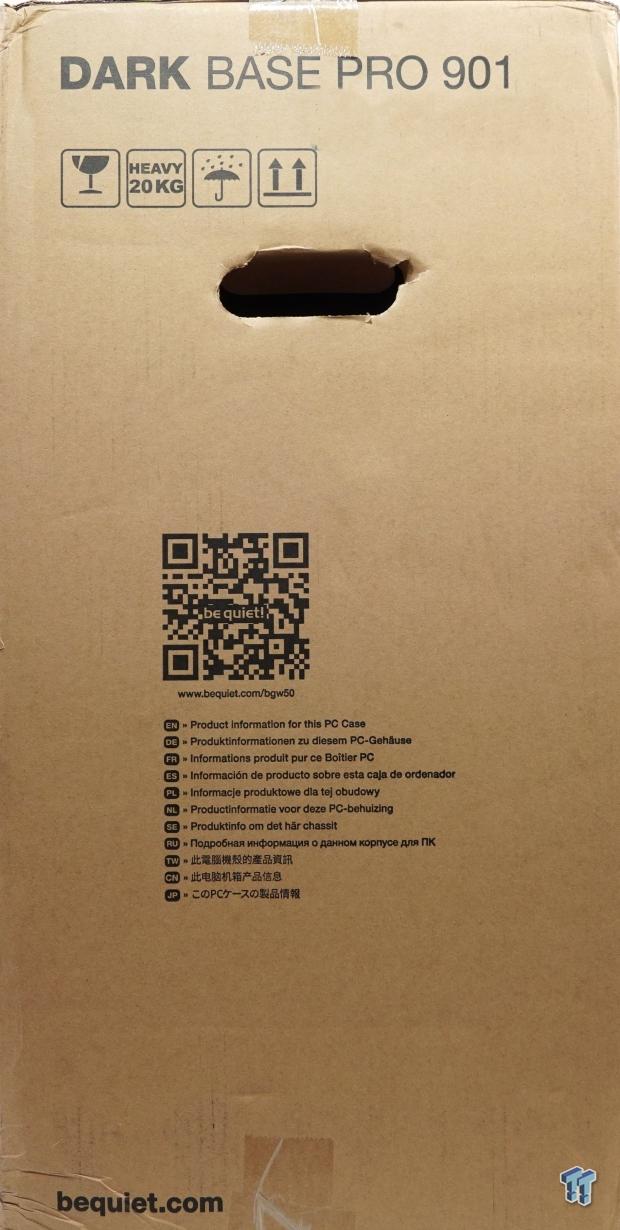 The other side of the packaging shows a QR code for obtaining digital information by scanning it with a smartphone.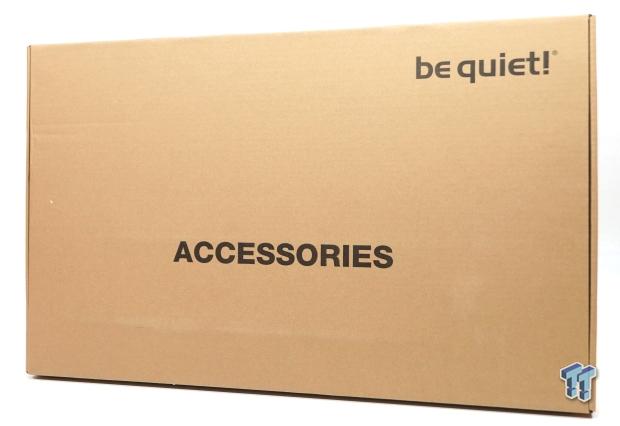 Opening up the cardboard box, you are first greeted with a large accessory box.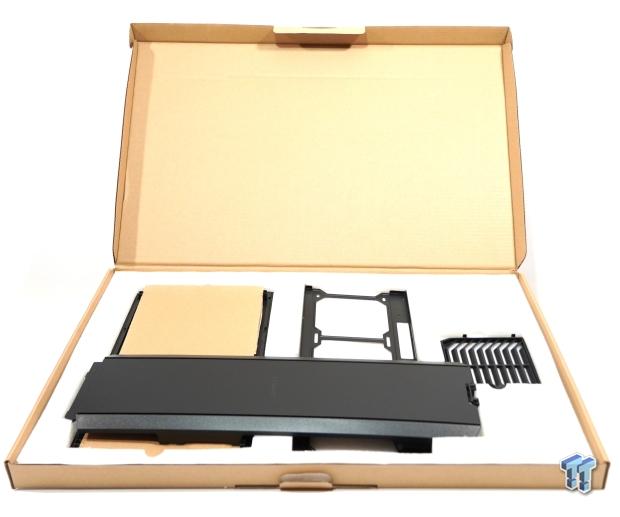 Opening up said accessory box is a plethora of goodies to be had. Laying across the top is a cover for the back of the back wall, functional if installing a bunch of 3.5" drives and needing to hide the cabling. Next, the rear wall replacement bracket allows up to a 360mm radiator or three 120mm fans to be installed in that location. The Airflow Cover PSU shroud in the far right allows an additional fan to be installed in the basement so that the PSU can breathe easier. Lastly is a replacement mesh front panel if airflow is more desired than silence.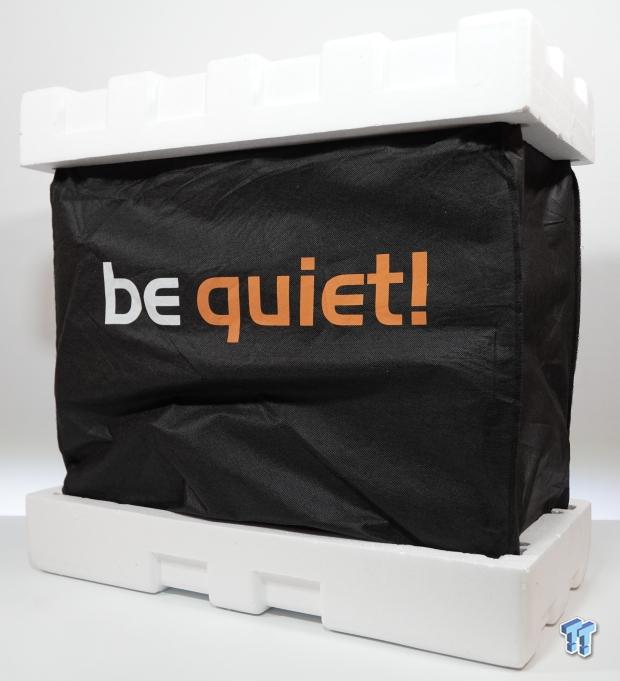 The packaging, which be quiet! has chosen to use, has always been among the best in the industry.
Outside the Dark Base Pro 901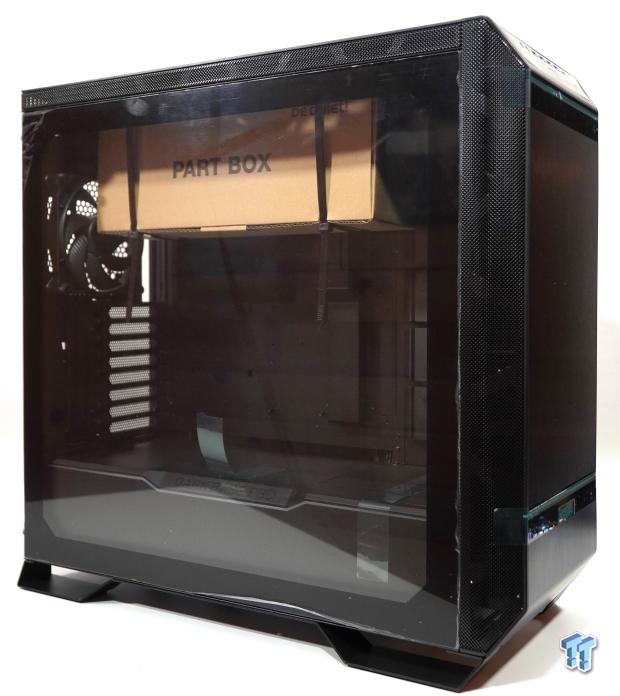 Removing all packaging reveals the Dark Base Pro 901, which strongly resembles what came before it. Complete with a tempered glass side panel with a black border and side mesh for air intake. The feet on the Dark Base Pro 901 have also been improved in both strength and rigidity, not to mention being more minimalist than the previous design. Inside is another "part box" we will get to later.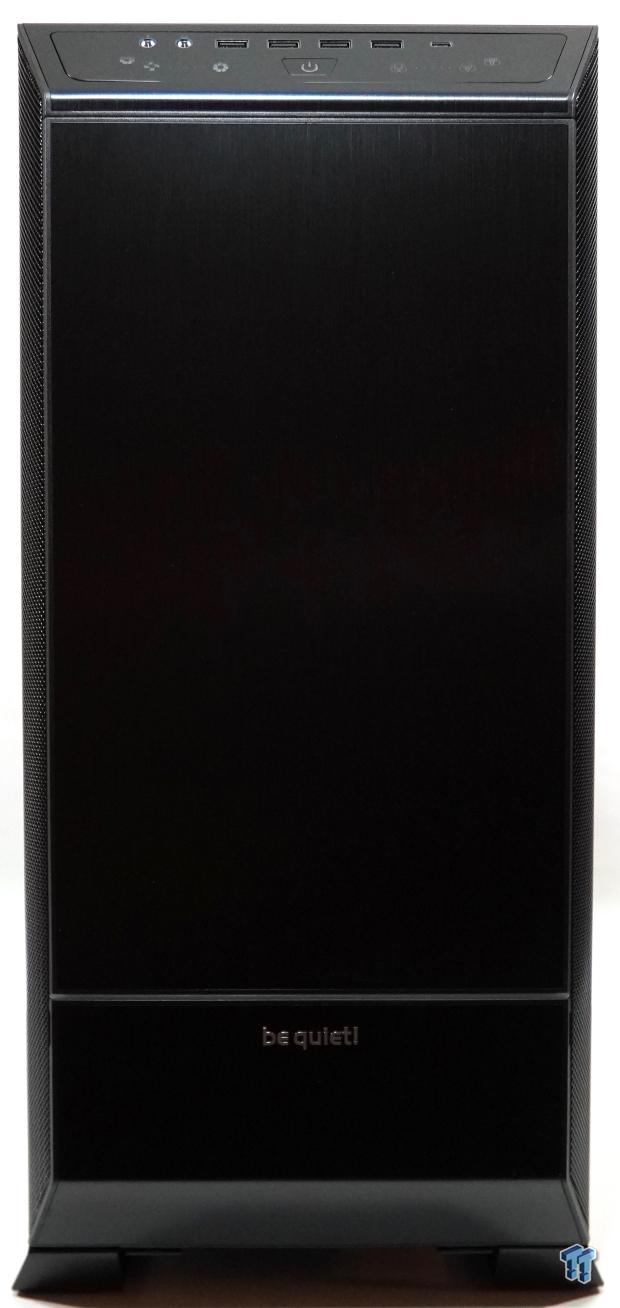 The front of the Dark Base Pro 901 has a lot going on, starting with the front I/O, which consists of separated 3.5mm headphone and microphone jacks, four USB 3.2 Type-A ports, a single USB 3.2 Gen 2 Type-C port, as well as controls for both fan control and aRGB lighting which flank the large power button. As we move further down, the front panel can be swapped out for the included mesh panel, which is separated by a diffused aRGB strip. A swing down door, with be quiet! branding, revealing a location where a single 5.25" optical disc drive can be installed.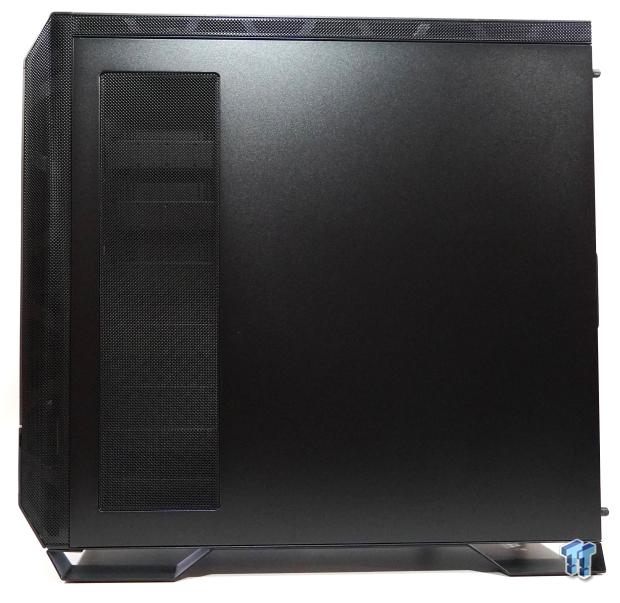 The back panel shows more mesh where the optional side fan/radiator mount can pass air through.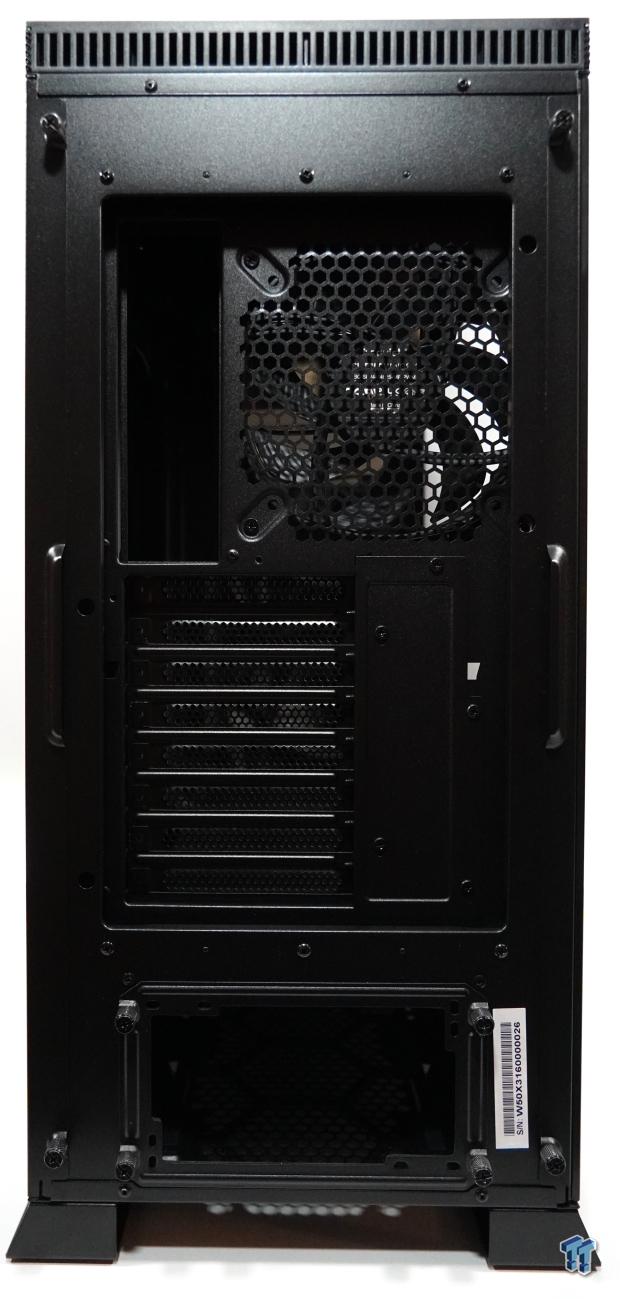 The rear of the Dark Base Pro 901 has the typical assortment of ATX designs, with eight PCIe slots, a removable PSU bracket, a removable motherboard tray, and support for either a 120 or 140mm rear exhaust fan. The PCIe section can also be rotated 90 degrees for a vertical GPU mount.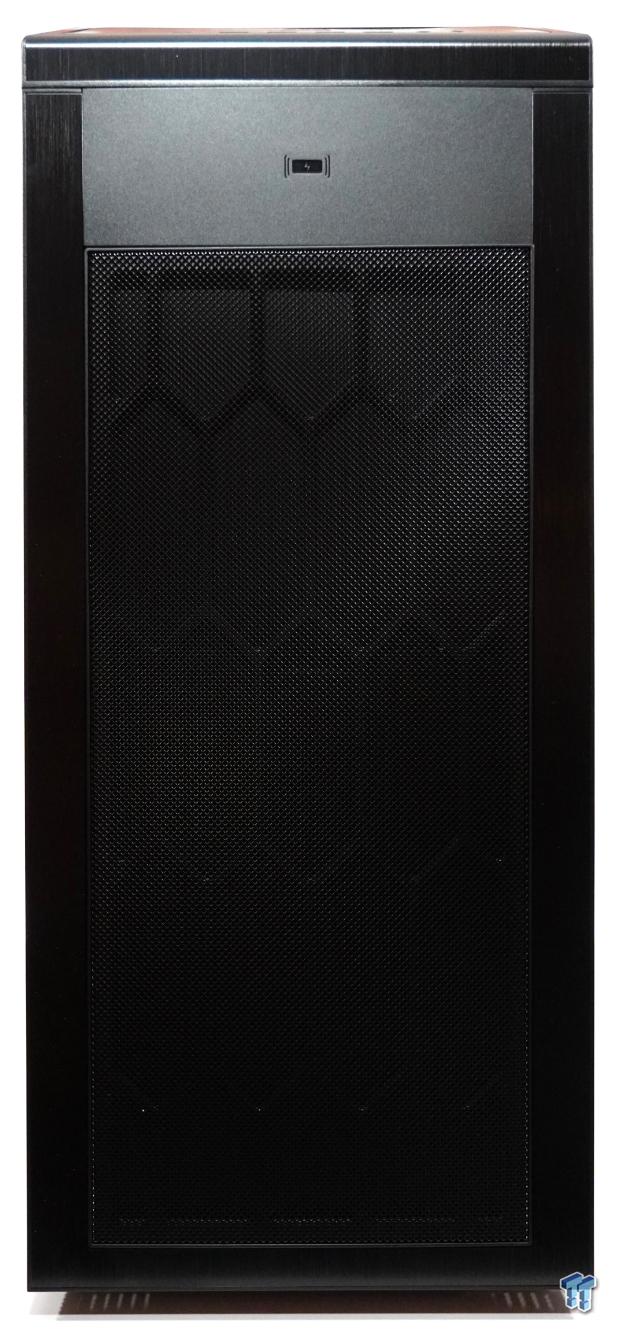 The top of the Dark Base Pro 901 has more mesh, followed up with a nice feature: a wireless 15w Qi charger to top off your phone.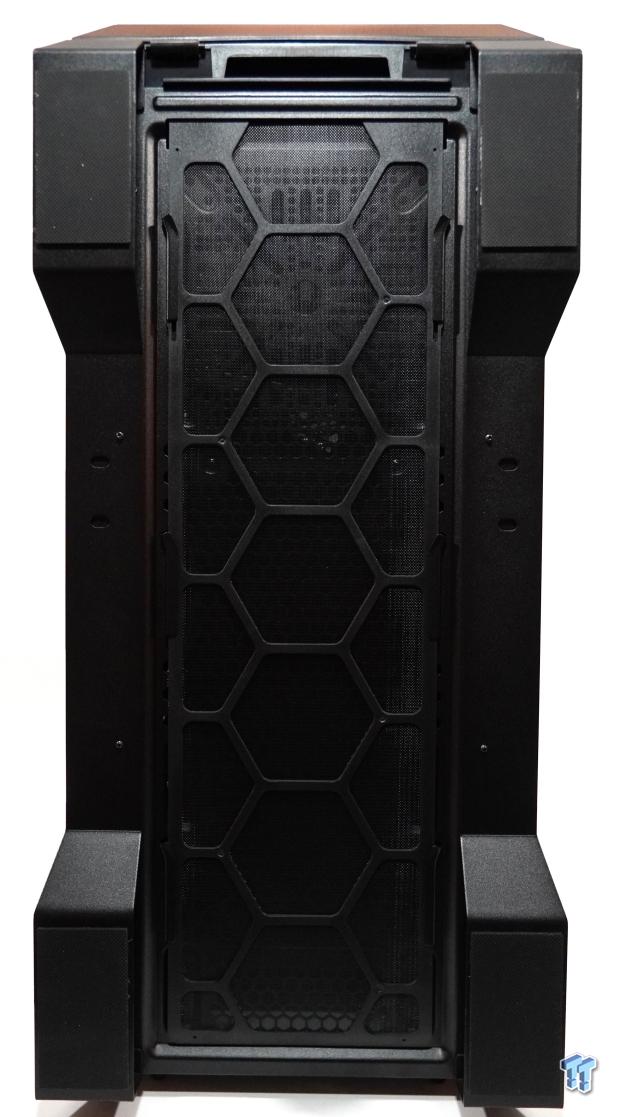 The bottom has a full-length dust filter for the PSU and an optional intake fan. The feet, which are integrated into the design of the Dark Base Pro 901, are very robust, while the large rubber pads help ensure it won't move on whatever surface you place your PC on, as long as it's not the carpet.
Inside the Outside the Dark Base Pro 901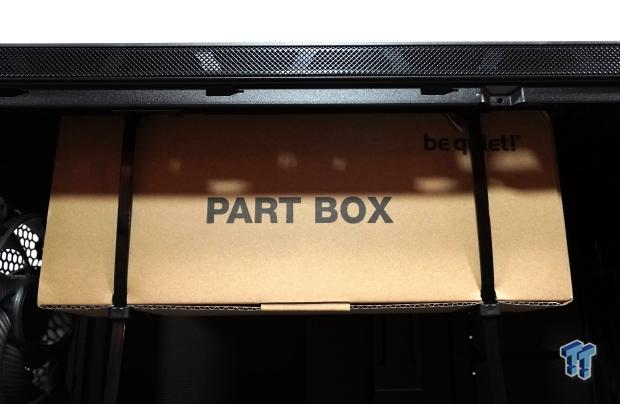 The inside part box is held into place with two very large zip ties so that it won't rattle around during shipping.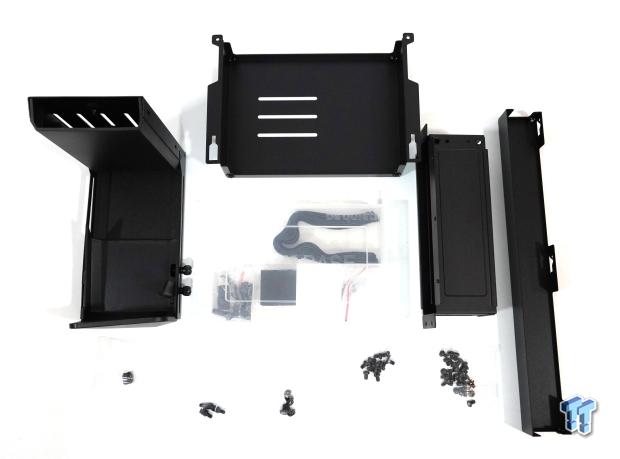 Inside the part box are more goodies that be quiet! has bestowed upon us mere mortals. Included are a very over-engineered GPU support bracket, a GPU holder for an inverted layout, a tackle box with cable fasteners and screws, an ODD bracket, and an E-ATX cable management cover.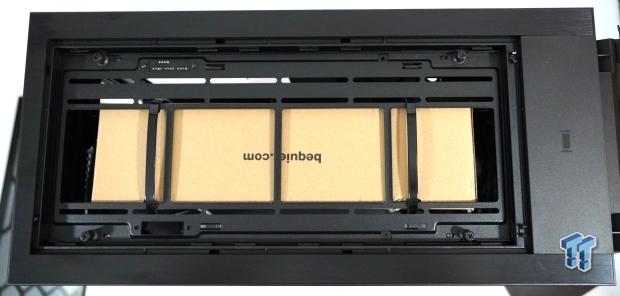 Popping off the top section reveals the top mount for either three 140mm fans or up to a 360mm radiator.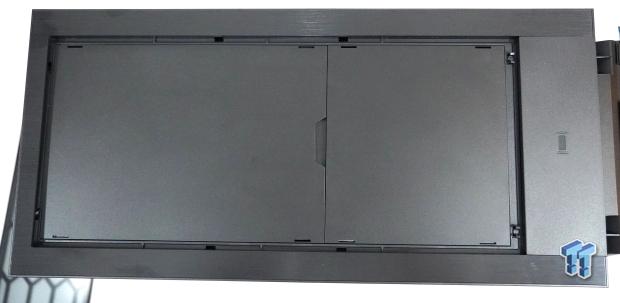 If silence is more your thing, optional noise-dampened panels can be installed to block out any noise created internally.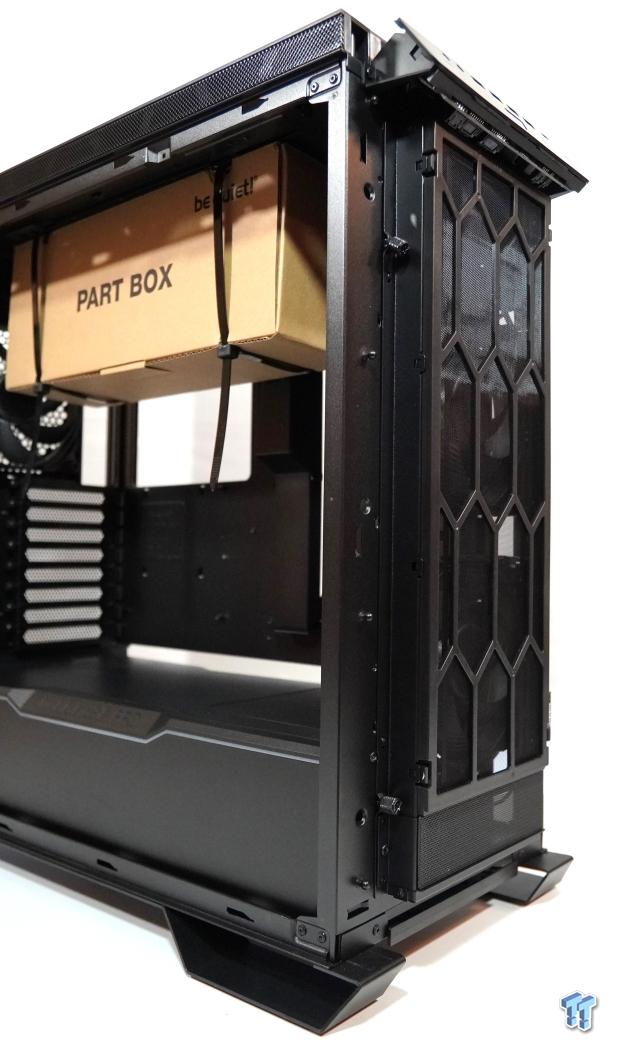 The front has an interesting design, incorporating a dust filter into the front fan/radiator mount, which is completely removable via four thumbscrews. Support in this location for either three 140mm fans or up to a 420mm radiator. Optical drive support on the bottom is possible with a bracket from the internal part box.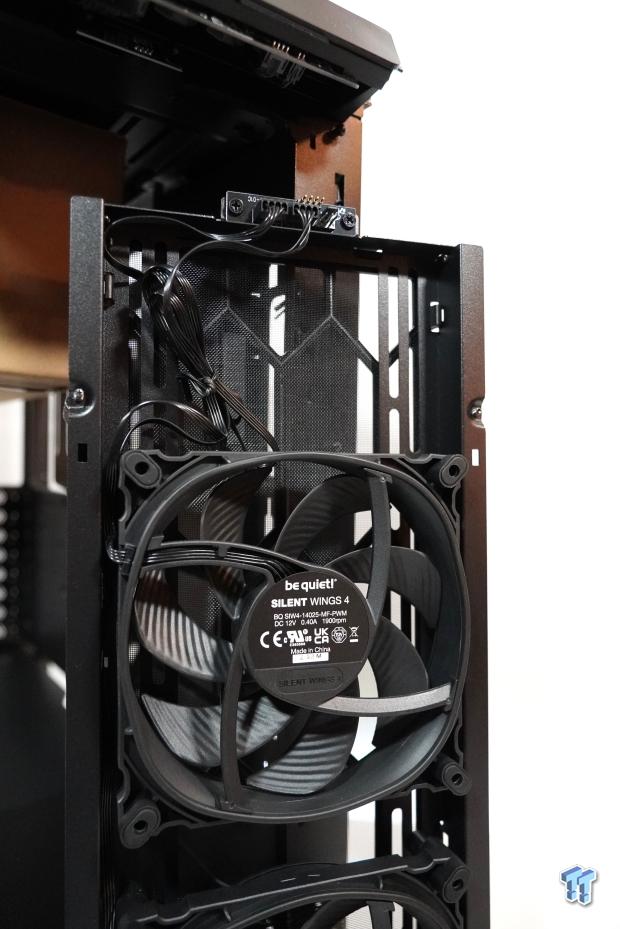 Taking off the front fan/radiator bracket gives access to two of the included 140mm Silent Wings 4 PWM fans. They are running at 1900 RPM at 12v with .4 amps. These fans are extremely quiet and push a ton of air, be quiet! They accomplished a solid job here, for sure.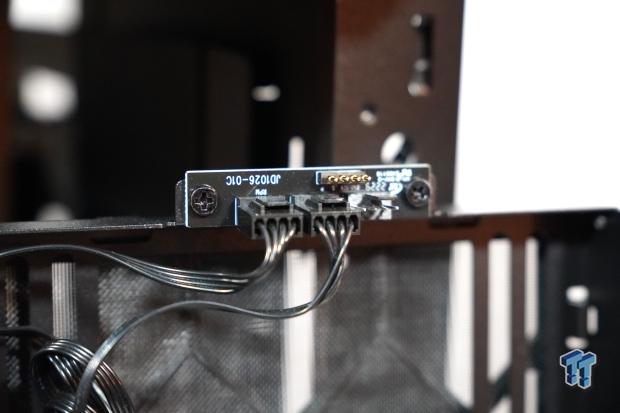 The front removable panel, which features a push pogo pin design, has an integrated 4-pin PWM three-fan header for much neater cable management.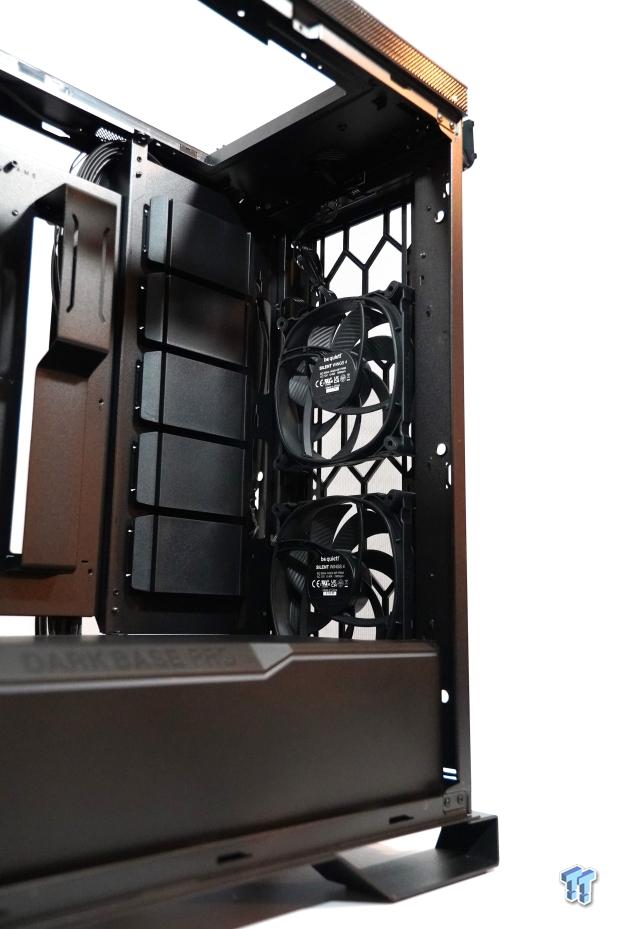 Here is the inside wall, currently with the HDD slot covers installed. To the right of the HDD slot covers is a cable management bar. Also in view are two of the included Silent Wings 4 PWM 140mm fans. It would have been nice to have a third 140mm fan in the front to finish things off, but it provides ample airflow as it sits.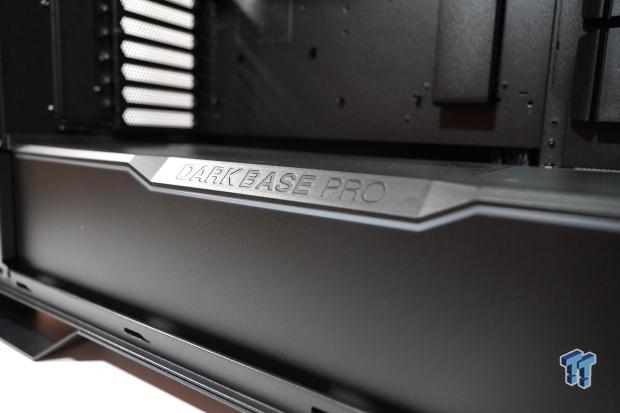 Dark Base Pro name is embossed in the side of the PSU shroud, along with another aRGB strip spanning the entire length.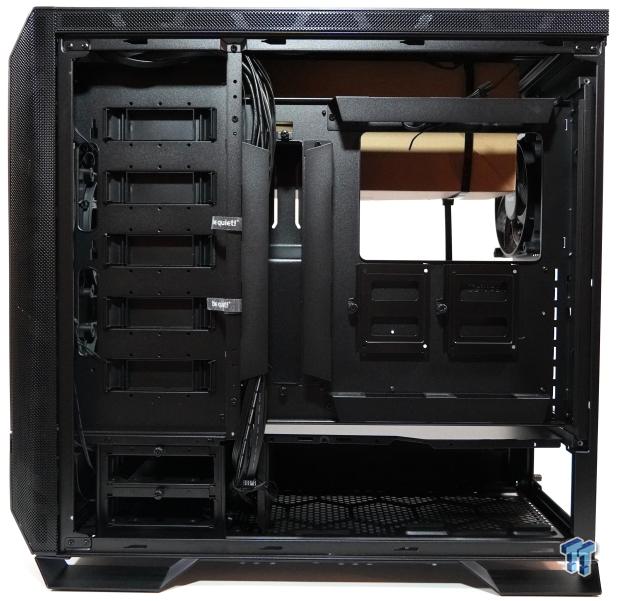 Lastly, a very clean cable management aesthetic is presented, with the back panel removed. A large cable raceway up the center and another raceway across the top and bottom of the motherboard tray. Support for two more 2.5" SSDs/HDDs on the back of the motherboard tray and two more 3.5" HDDs in the basement. If all this wasn't enough, the Dark Base Pro 901 can invert the motherboard orientation for a different feel and look.
Test System, Installation, and Finished Product
Ryan's Test System
Final Thoughts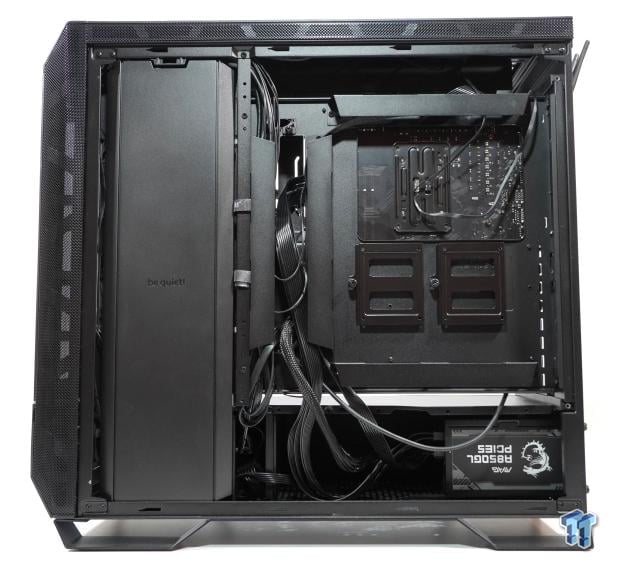 To summarize, building in the Dark Base Pro 901 from be quiet! brings back a lot of good memories of PC building for me. Never have I ever had a bad building experience with a be quiet! case, which is a bit of a grab, but I think that be quiet! cases are just that good. Building in the Dark Base Pro 901 was great. Installation of all the hardware was easy and carefully thought out. Cable management was great with the pre-routed paths while leaving enough room for larger cable sets, even though my cable management job could have been better here.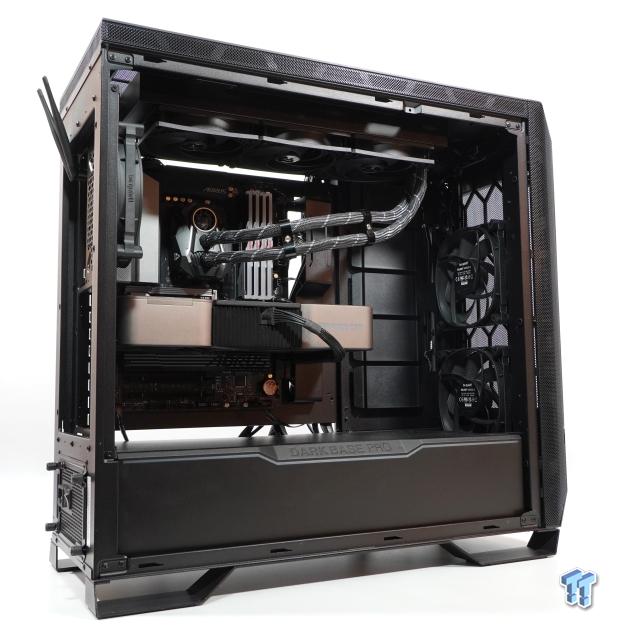 Loading up the test system, the be quiet! Dark Base Pro 901 can easily handle the test hardware. The AMD Ryzen 7 7700X is now the dedicated test CPU, an 8-core 16-threaded CPU with a TDP of 105 watts, which was run at 1.128 vcore, which ran fully stable at its default clocks of 4.5GHz. Temperatures for the Ryzen 7 7700X only got up shy of 60C at full load, while idle temps stayed around 32C since all the cooling was provided by an Arctic Cooling Freezer II 360mm AIO.
The NVIDIA RTX 3090 FE GPU ran at full tilt, with boost clocks hitting almost 2GHz. Temps also sat comfortably at 26C at idle and only reached an average temperature of 63C at full load. The NVIDIA RTX 3090 FE is a terrific GPU that can get hot quickly if airflow is lacking, which the Dark Base Pro 901 certainly is not.
All testing was completed using Aida64 Engineer's System Stability Test version 6.92.6600 for 10+ hours; the ambient temperature was 21C. Other monitoring software used was HWiNFO64 v7.62-5200, TechPowerUp GPU-Z 2.55.0, and CPU-Z 2.07.0.x64.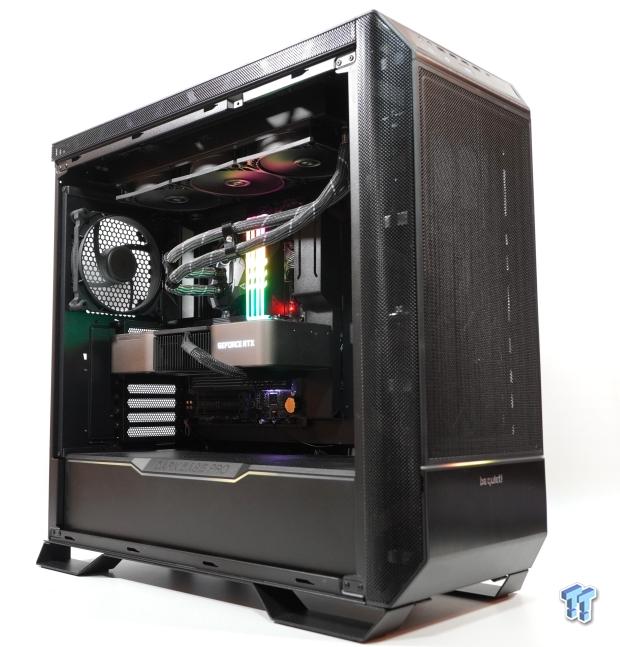 To wrap things up, the Dark Base Pro 901 from be quiet! is quite the chassis. Priced at a staggering $329.99, it's not for the faint of heart regarding value, but that's not what the Dark Base Pro 901 is about. It's about the ability to change and adapt to just about any system installed in it. It's about giving PC builders options for either ventilation or silence. It's a refinement of what has culminated in PC cases.