TweakTown's Rating: 95%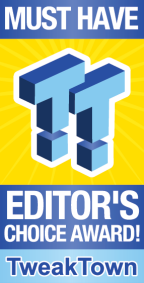 The Bottom Line
A simple and powerful USB streaming and capture solution for content creators, the HDMI 2.1 pass-through makes the AVerMedia Live Gamer ULTRA 2.1 brilliant for PlayStation 5 and Xbox Series X gamers.
Pros
+

Full HDMI 2.1 passthrough up to 4K 144 Hz

+

It lets you game with HDR and VRR and still capture crisp video

+

Small, lightweight, and powered by USB-C

+

Dual audio connections for headset and chat are a great addition

+

Excellent OBS support and integration
Cons
-

AVerMedia's simple RECentral app support coming in 2024

-

Requires OBS knowledge for decent results
Should you buy it?
Avoid
Consider
Shortlist
Buy
Introduction & Specification Details and Close-up
With the release of the PlayStation 5 and Xbox Series X consoles in 2020, alongside the GeForce RTX 30 Series of GPUs, gaming hardware adopted the new HDMI 2.1 standard in a big way. A sizable upgrade over HDMI 2.0 that pushed the output up from 4K 60 Hz to 4K 144 Hz. Fast-forward to 2023, and pretty much all new 4K displays, from TVs to monitors, now support HDMI 2.1, from LG OLED panels sporting 4K 120 Hz inputs to new desktop displays able to support up to 1440p 240 Hz over HDMI 2.1.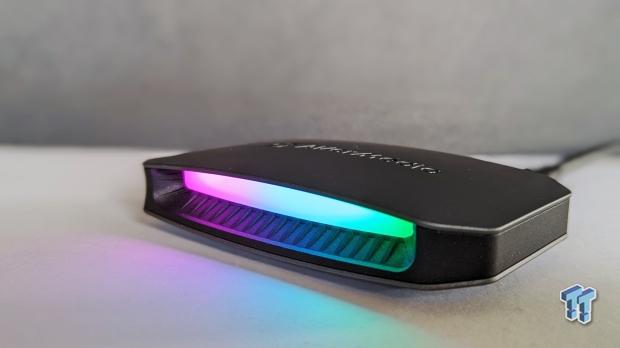 Not only this, but thanks to HDMI 2.1, you've got modern consoles alongside PCs with VRR or Variable Refresh Rate sup port - which, in the world of PC gaming, we've all known as NVIDIA G-Sync and AMD FreeSync for years. Throw in HDR, and these little bits of technology become a problem if you're a content creator, streamer, or simply looking to capture high-quality gameplay. In that, capture and content creation on platforms like YouTube top out at 4K 60 and are generally HDR-free - leaving little room to enjoy the full benefits of HDMI 2.1.
On top of this, most dedicated capture card solutions are limited in what signals they can pass through, and to play it safe, you often need to limit the resolution or match what you see on your main display to what's going to be captured.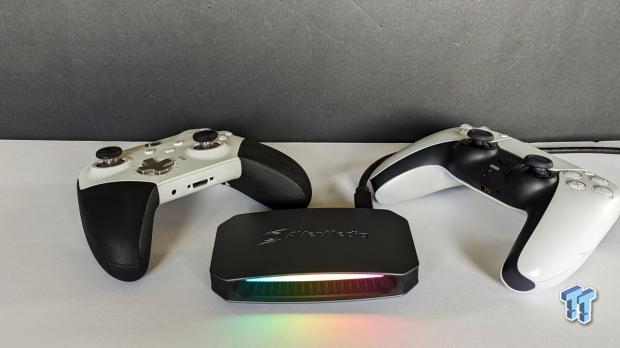 Console capture and streaming might not be as ubiquitous as what you find in the PC space, which probably comes down to there not being an easy solution that requires very little in the form of physical setup. This is where the AVerMedia Live Gamer ULTRA 2.1 comes in; per the 2.1 name, it's a capture card that fully supports the HDMI 2.1 standard to offer full 4K 120 Hz passthrough if you're connected to an LG OLED TV or 4K 144 Hz passthrough if you're connected to a 4K capable monitor. There's even UltraWide and high refresh-rate 1440p support.
Add in VRR and HDR, and you have a simple and sleek USB solution to enjoy the full benefits of HDMI 2.1 gaming with the ability to capture video up to a crisp and detailed 4K 60 across PC and console. Let's dig in.
Specifications & Close Up
Interface: USB 3.2 Gen 2 Type-C (10Gbps)
Input & Output (Pass-through): HDMI 2.1
Max Passthrough Resolution: 2160p144 HDR/VRR, 1440p144 HDR/VRR, 1080p240 HDR/VRR, (1440p240 passthrough will be available via firmware upgrade on Oct 19th. Support for other additional resolutions will be added gradually.)
Max Capture Resolution: 2160p60
Supported Resolution: 2160p, 1440p, 1080p, 1080i, 720p, 576p, 576i, 480p, 480i
Video Format: YUY2, NV12, RGB24, P010(HDR)
Headset Audio Input & Output: 4-Pole 3.5mm Jack
Gamepad Audio Input & Output: 4-Pole 3.5mm Jack
Dimension (W x D x H): 120 x 70 x 27.6 mm (4.72 x 2.76 x 1.09 in.)
Weight: 115 g (4.06 oz.)
System Requirements: Windows 10 x64, Windows 11 x64, or later, Mac (arriving late 2023)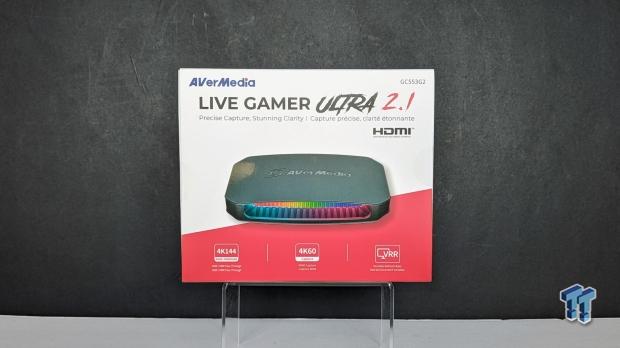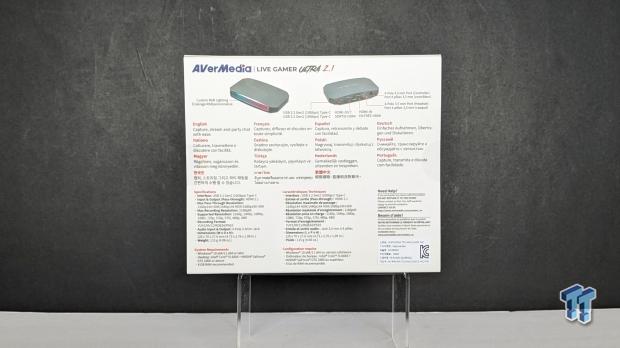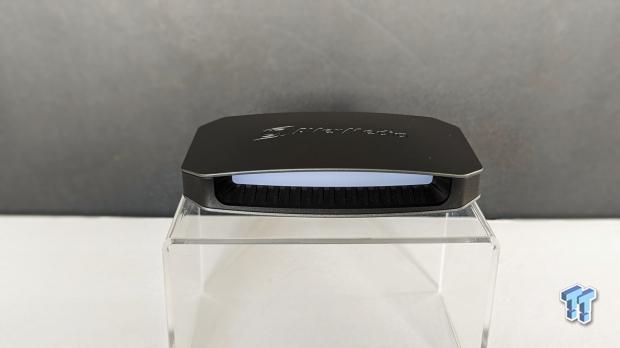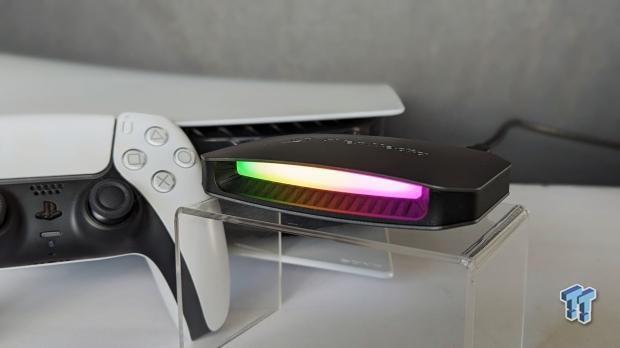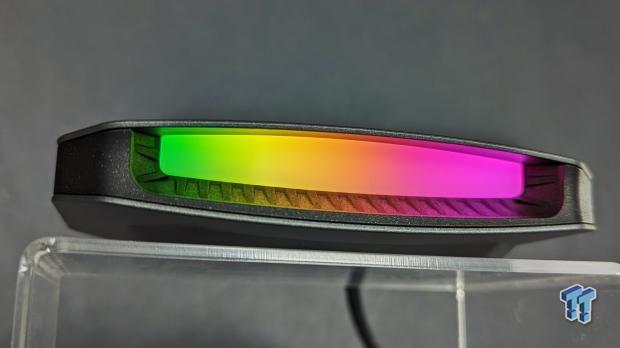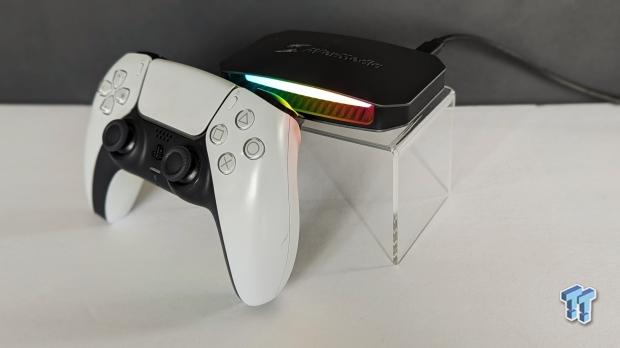 Kosta's Test System Specifications
Motherboard: MSI MPG X670E Carbon Wi-Fi
CPU: AMD Ryzen 9 7900X
Cooler: Corsair iCUE H100i RGB PRO XT Liquid CPU Cooler
RAM: 64GB (2x32GB) Corsair DOMINATOR PLATINUM RGB DDR5 DRAM 5200MHz
SSD: Sabrent Rocket 4 Plus-G M.2 PCIe Gen 4 SSD 4TB, Sabrent Rocket 4 Plus Plus M.2 PCIe Gen 4 SSD 8TB
Power Supply: Thermaltake Toughpower GF1 850W
Case: Thermaltake Core P3 Tempered Glass Snow
OS: Microsoft Windows 11 Pro 64-bit
Design & Software
Design
As a UBC-C powered capture card, the AVerMedia Live Gamer ULTRA 2.1 is the very definition of portable; it's small, lightweight, and doesn't require an external power source to turn on and do its thing. The only real downside of the portability is that the cables connecting to the device weigh more than the unit, so it might not sit flush or flat if the cables are bent close to the device.
This was a minor issue that only cropped up when taking the Live Gamer ULTRA 2.1 from my PC to Xbox Series X and then the PlayStation 5 console - all located in various spots and rooms throughout my house.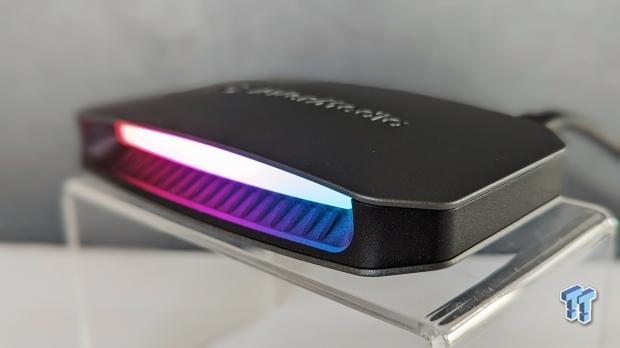 The physical make-up is as simple as the Live Gamer ULTRA 2.1 is to use, with two HDMI 2.1 ports on the back (one for Input and one for Output), a USB-C connection for power and connecting the device to your streaming or recording rig, and two audio jacks for chat and recording voice.
The front side is sleek and minimal, with a rather impressive RGB light strip that can sync with other equipment that looks like the engine of the Millenium Falcon. My first impressions here were extremely positive; it was hard to get over just how tiny and lightweight the Live Gamer ULTRA 2.1 is - and not only that, but plugging it in and having it fire up immediately was equally impressive.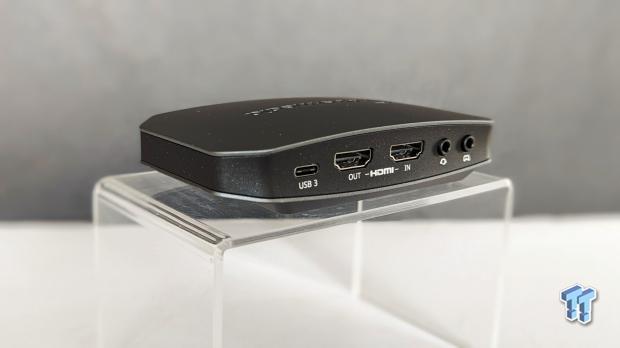 As an HDMI 2.1 capture card, the Live Gamer ULTRA 2.1 is a small, compact, and powerful streaming and recording solution. There's no onboard recording or SD option; everything is handled over USB-C on your PC or laptop - from hardware-accelerated encoding on the GPU side to firing up the popular streaming and capture app OBS for all recording and other video action. There's not much on offer outside of a utility app that lets you know if there's a firmware update and what HDMI signal the card receives - dedicated AVerMedia software support for capture is 'coming soon.'
Software
AVerMedia's previous capture cards featured dedicated software support in the company's RECentral app. This simple one-click recording solution meant you could capture game footage through a simple interface that lets you adjust the quality of the recording and bitrate. AVerMedia notes that support for RECentral is coming sometime in the first half of 2024, which is a shame. The AVerMedia Live Gamer ULTRA 2.1 is so simple to set up and use that it's disappointing that, at launch, you're limited to OBS. It is a powerful tool, but configuring and optimizing for the best results is not the easiest application.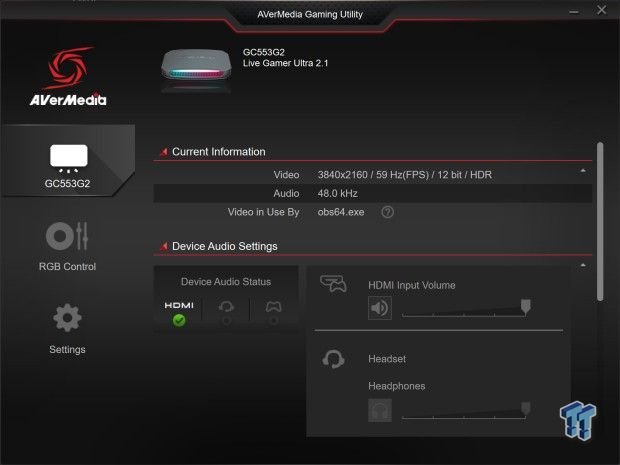 Suppose you're familiar with OBS and used to setting up a canvas and fine-tuning streaming and recording settings covering encoders, audio bitrates, video bitrates, and output file formats. In that case, you'll have no issues with the Live Gamer ULTRA 2.1 - it all works. And you only need a desktop NVIDIA GeForce GTX 1060 or a laptop NVIDIA GeForce GTX 1050Ti to take advantage of NVIDIA's excellent hardware encoding. OBS also offers AMD Radeon hardware encoding and CPU encoding options - a powerful tool for streamers and content creators.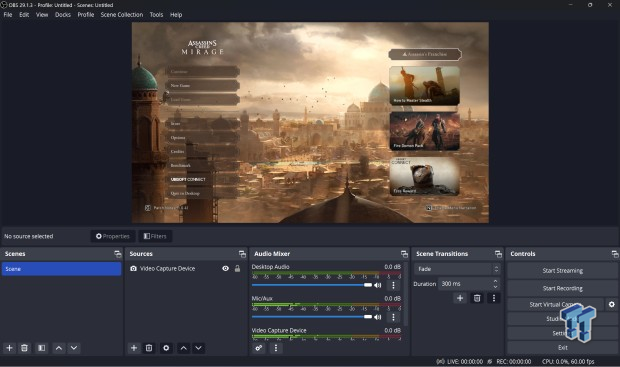 However, OBS is one of those apps that you can spend a lot of time configuring, and in the case of the Live Gamer ULTRA 2.1 - setting up OBS took exponentially longer than getting the capture card and HDMI 2.1 passthrough to work - several minutes versus a few seconds. I don't think AVerMedia should have delayed the launch until RECentral support was added, but it's clear that not all features are here on day one.
Performance
Speaking of not all features being here, macOS support is coming before the end of 2023, and 1440p 240 Hz passthrough is set to arrive via a firmware update that will launch next week. Setting all of that aside, in my time with the AVerMedia Live Gamer ULTRA 2.1, having it connected to my PlayStation 5 as I played the first few hours of Assassin's Creed Mirage using the 4K Performance Mode with HDR, there were no issues with the console picking up the right signal or any issues powering the device or video problems.
The beauty of the Live Gamer ULTRA 2.1 is that you can game with HDR and full VRR support without worrying about the capture (after you've set everything up in OBS, of course). The above video of a small slice of gameplay showcases that you can get great 4K video without disabling HDR on your PS5 or setting it to an exact resolution and frame rate. YouTube compression and conversion from dealing with a 3GB H265 codec recording impacts the video quality based on my chosen settings, but you get the idea.
Jumping across to my GeForce RTX 4090 powered rig running Assassin's Creed Mirage on PC (thanks to Ubisoft for providing codes) and the 4K 120 Hz passthrough to an LG OLED display was incredible to witness.
Final Thoughts
A small, lightweight, and elegant solution for 4K capture while passing through a full HDMI 2.1 signal to a display. The AVerMedia Live Gamer ULTRA 2.1 is impressive in its ability to use, set up, and take advantage of. With a price point of USD 299, it's also affordable for what it's capable of - there's nothing quite like it on the market right now. Currently, the only real option for streaming and capturing is OBS (arguably the most popular app for this stuff), with AVerMedia's simple-to-use RECentral support coming next year. The only major downside to the Live Gamer ULTRA 2.1 is the lack of a simple app to capture high-quality 4K games.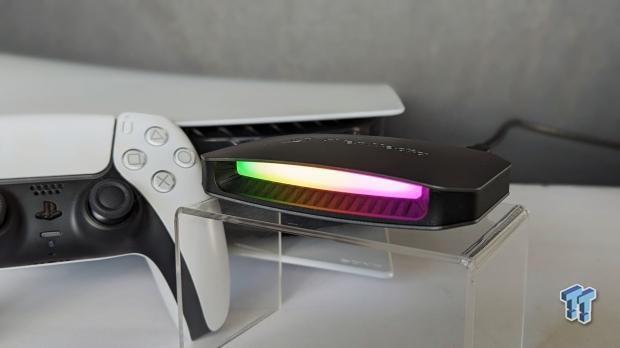 But this is easily overlooked when you've finally got a solution that means you don't have to impact the way your game looks and feels to be able to capture high-quality footage. The Live Gamer ULTRA 2.1 allows you to enjoy 4K, HDR, immersive visuals, and VRR while streaming or recording PC, PlayStation 5, or Xbox Series X. And for pulling that off in a tiny any stylish little external capture card powered by USB, it's a winner.