TweakTown's Rating: 90%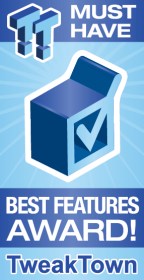 The Bottom Line
The Neo 16 is a performer and offers some unique features like Oasis water cooling, but we are not sure the added cost outweighs the benefits.
Pros
+

Desktop-level gaming performance

+

Upgradability

+

Oasis water cooled option and SD card reader

+

NVIDIA G-Sync

+

Trackpad
Cons
Should you buy it?
Avoid
Consider
Shortlist
Buy
Introduction, Specifications, and Pricing
Since Intel announced its 13th Gen mobile lineup at CES 2023, we have been formally introduced through our review of the MSI Neo GT77 HX earlier this year. Following that review, we linked up with several vendors on the options they would offer this spring, and today we have one of those in-house with the XMG Neo 16.
This machine shares many of the specifications we found when we reviewed the MSI laptop, though the XMG does have a trick up its sleeve; it can be water-cooled through an add-on Oasis module that we had them send over as well!
Specifications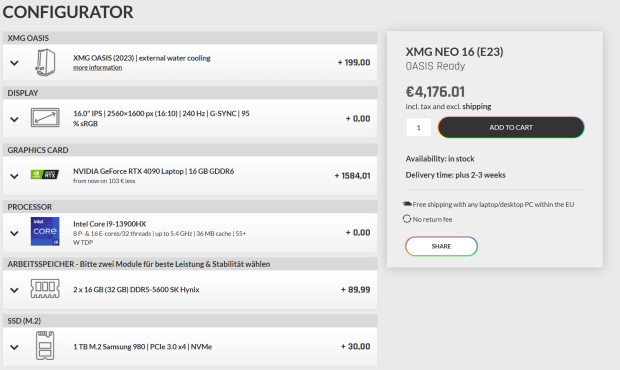 Getting right to the specifications, our unit is spec'd out in the image above. Our review unit starts with the Intel Core i9 13900HX, which offers 8P cores and 16 E-cores, bringing the total thread count to 32. The clock speeds can reach 5.4GHz with boost, and XMG did pair this with 32GB of DDR5-5600.
The discrete graphics solution in this machine is the NVIDIA GeForce RTX 4090 Laptop with 16GB of dedicated memory. This outputs to a 16" 2560x1600p NVIDIA G-Sync panel that offers refresh rates up to 240Hz at 95% sRGB.
The connectivity and expansion for this laptop include three USB 3.2 ports, one USB4/Thunderbolt port, and an SD card reader. Further, we have wired ethernet, two 3.5mm audio jacks, and WiFi6 support. Internally, the memory is socketed through two SO-DIMM slots, and there are two 2280 m.2 NVMe slots available.
Pricing
You can configure the XMG Neo 16 to your liking. Our spec, detailed above, retails for 4176 Euro, a touch over $4600 USD, and it comes with a one-year warranty.
Notebook Overview
XMG Neo 16 Overview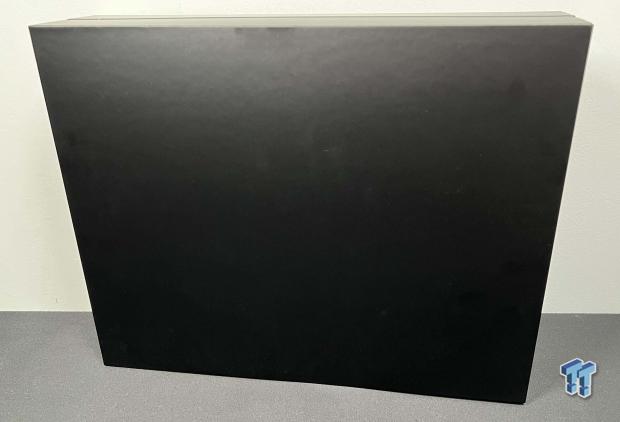 The Neo was delivered in a plain black box with no branding.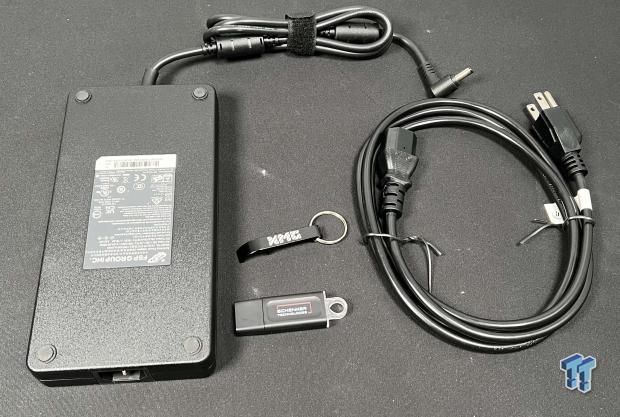 Unboxing, we first meet the accessory kit, which includes an FSP power adapter at 330W, drivers included on USB, and a bottle opener.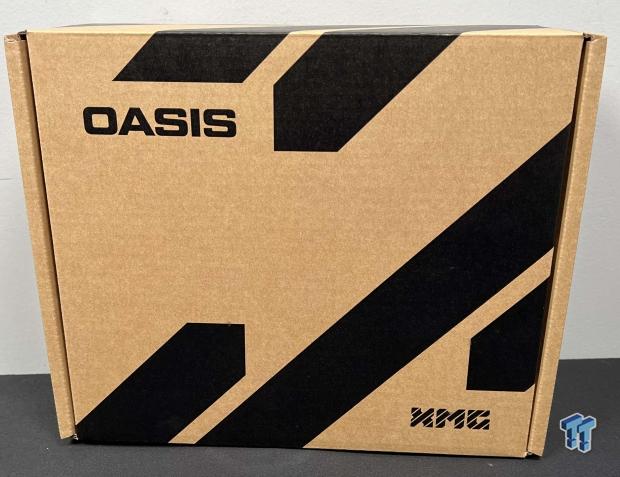 The second part of our accessory kit is the Oasis unit. This has its own packaging, as seen above.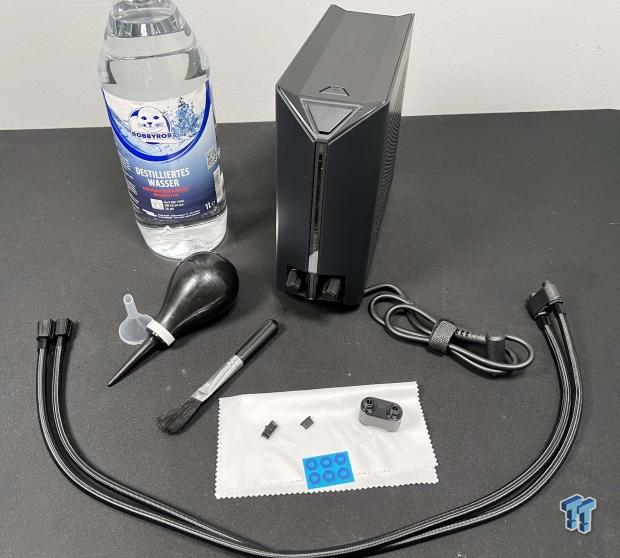 The Oasis kit includes the pump reservoir combo, cooling hose, and additional hardware for setup.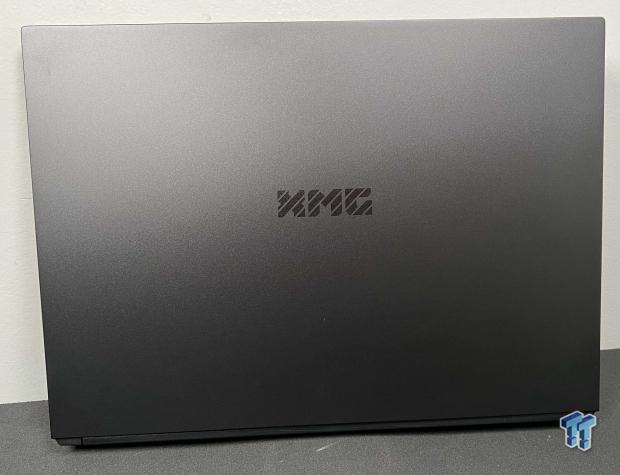 Getting to the laptop, the Neo 16 offers a deep gun metal colorway and XMG branding on the lid.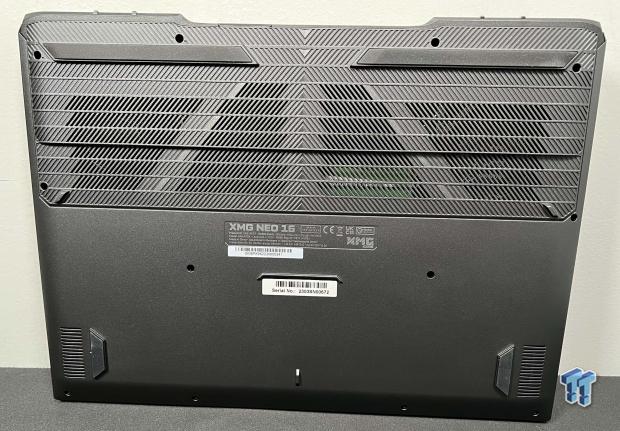 The bottom offers a good amount of venting to pull air into the chassis and rubber feet to keep it off your desk.

The left side houses a single USB 3.2 and 3.5mm audio jacks.

We have two more USB 3.2 ports and the card reader on the right side.

On the laptop's rear, we start with the Oasis connector to the left, followed by USB4/Thunderbolt, HDMI, and RJ45. Last, we have the power input.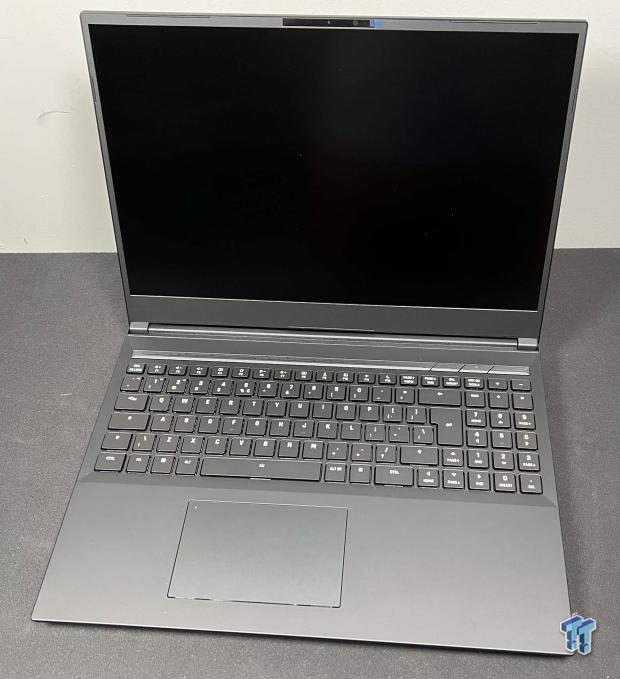 Opening the lid, we find the 16" panel, mechanical keyboard underneath, and a decent-sized trackpad offset to the left.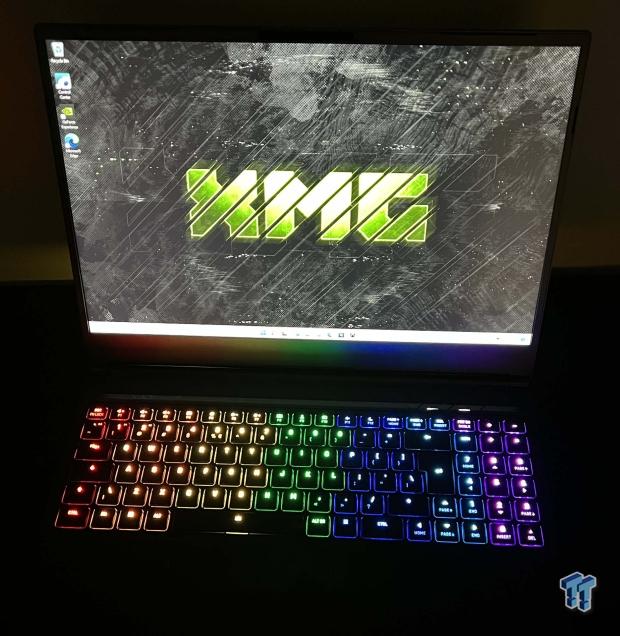 Powering up the unit, we have RGB backlighting on the keyboard.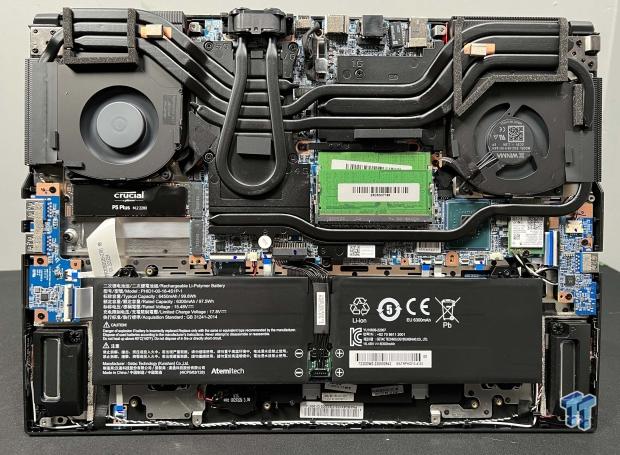 Removing the bottom panel, we have memory centered in the chassis, both NVMe to the left and cooling solution above. You can also see the Oasis heat pipe that collects heat from the system, and the battery lives along the bottom, a 15v 6300mah solution.
BIOS/UEFI and Software
UEFI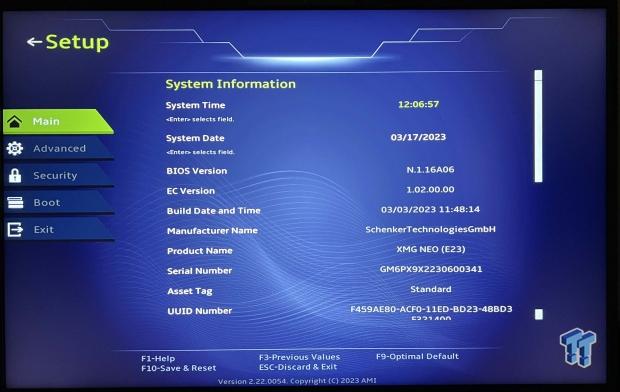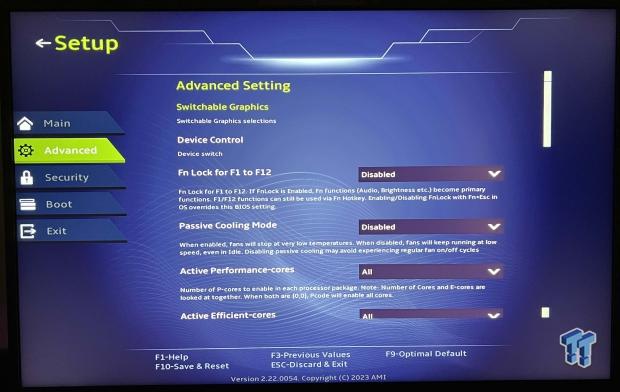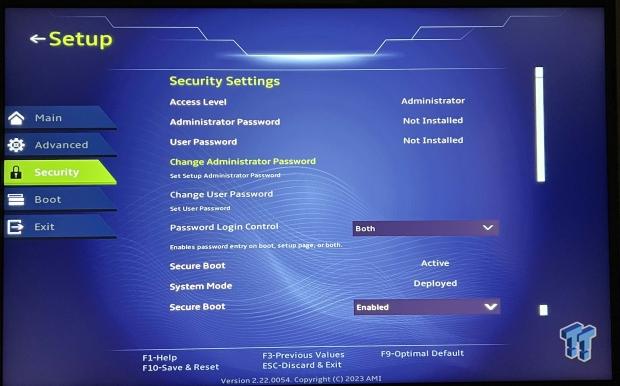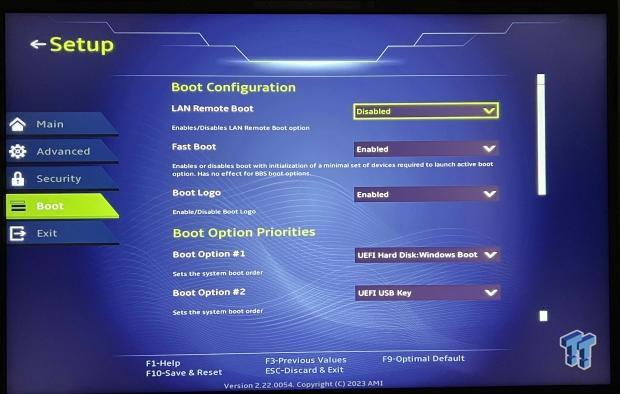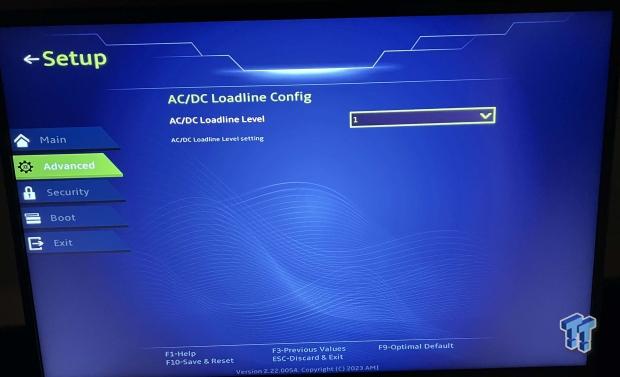 The BIOS is a GUI solution, and the main page offers hardware information. The advanced menu moves into cooling modes and allows you to disable cores. This menu option does allow you to configure graphics switching as well.
Software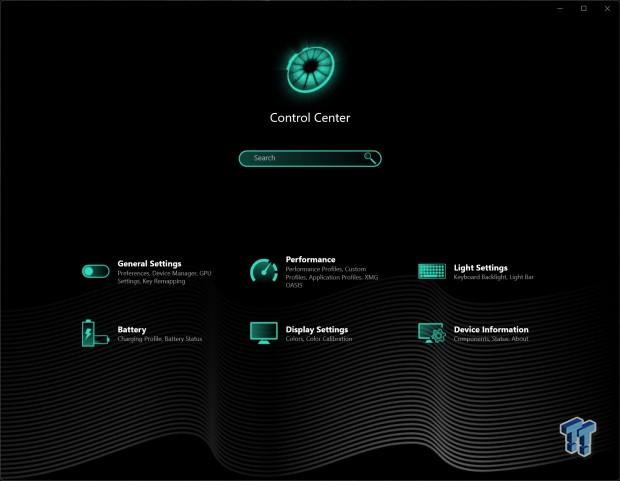 The software for the XMG gives us a control center option, which includes general settings, performance settings, RGB control, and the typical battery and display settings.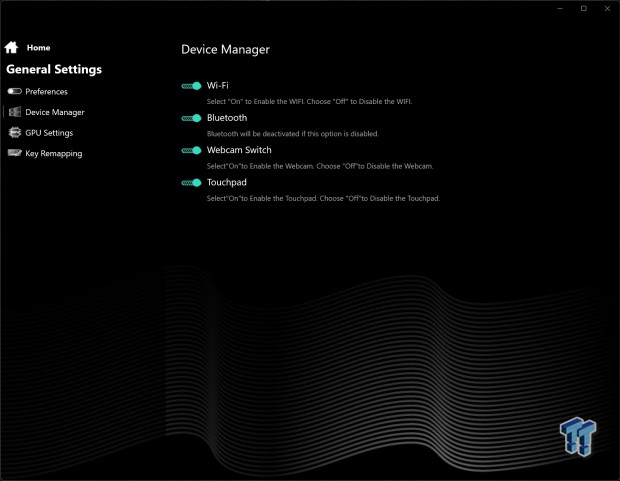 Diving further into the settings, the general tab will offer Windows preferences along with a shortcut to the device manager and GPU settings.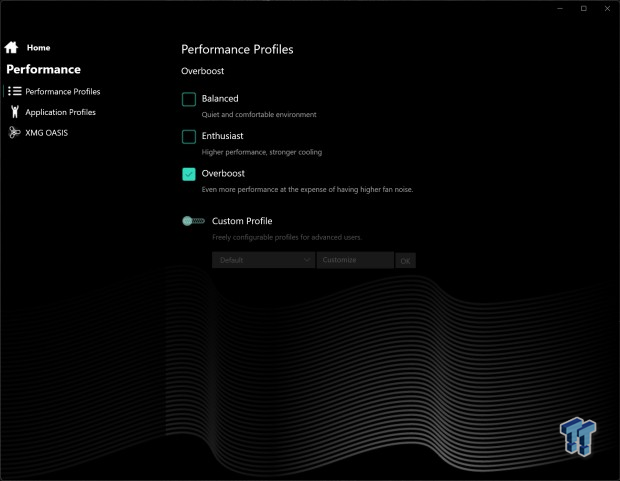 In the performance tab, we have several profiles for the machine. We used Overboost for testing for maximum performance.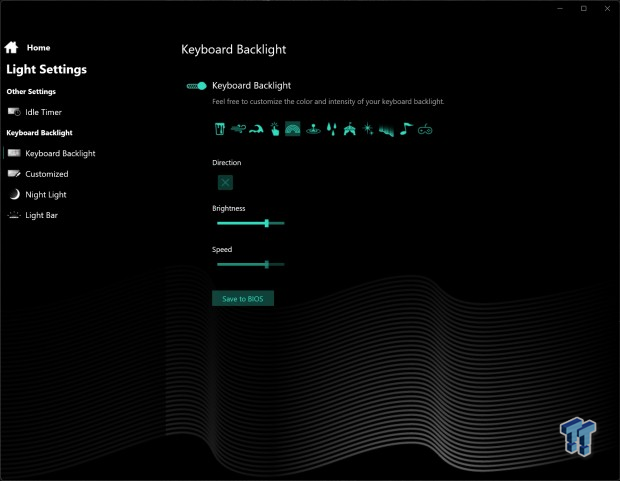 Light settings allowed us to control the keyboard backlight with several presets and speed controls.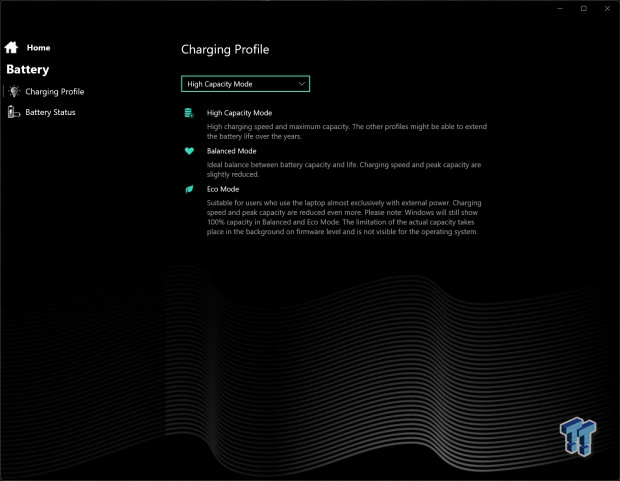 Battery offers a few options for charging profiles.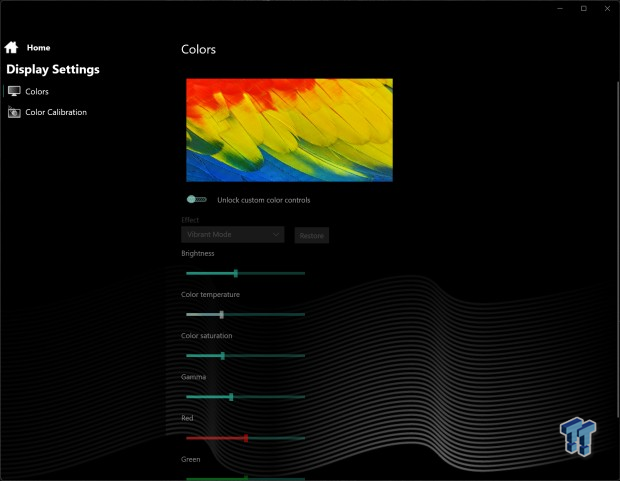 Within the Color menu, you can tune the display to your liking.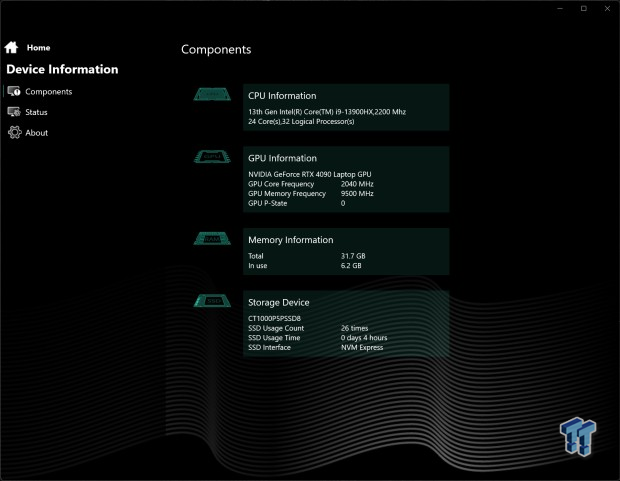 Device Information gives us component information about our building.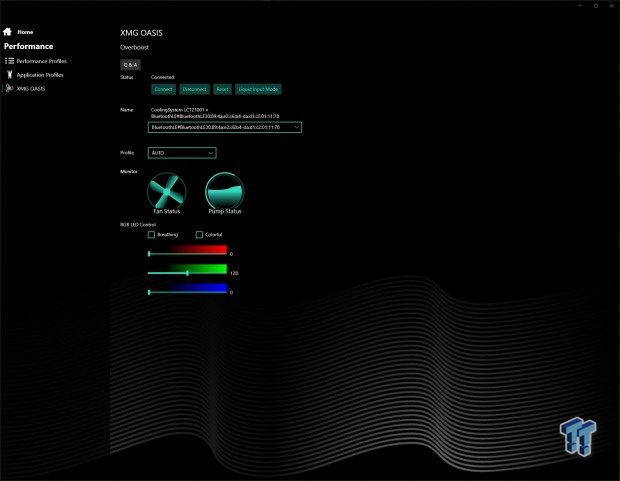 The last menu option is for the Oasis Water Cooling module, which allows you to connect the pump over Bluetooth and gives you a status monitor for the flow and fan status.
System/CPU Benchmarks
Cinebench
Cinebench is a long-standing render benchmark that has been heavily relied upon by both Intel and AMD to showcase their newest platforms during unveils. The benchmark has two tests, a single-core workload that will utilize one thread or 1T. There is also a multi-threaded test that uses all threads or nT of a tested CPU.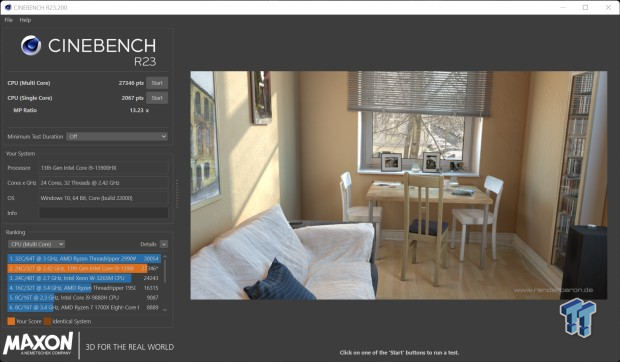 Single thread performance for the XMG landed at 2067 while nT pushed to 27346 with the 13900HX.
BAPCo CrossMark
CrossMark™ is an easy-to-run native cross-platform benchmark that measures the overall system performance and system responsiveness using models of real-world applications. CrossMark™ supports devices running Windows, iOS, and macOS platforms.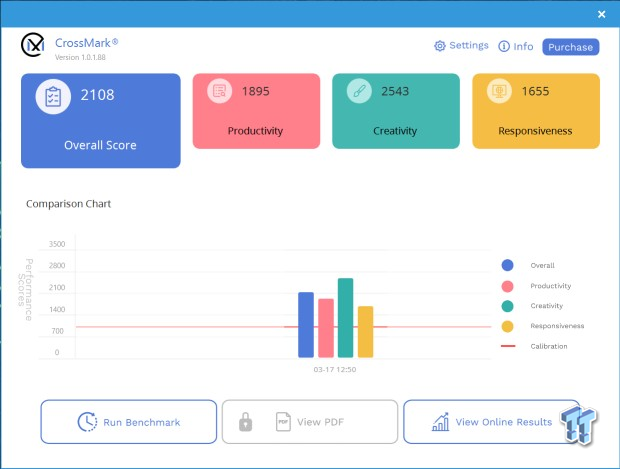 Crossmark demanded a 2108 overall score, with creativity grabbing much of that.
AIDA64 Memory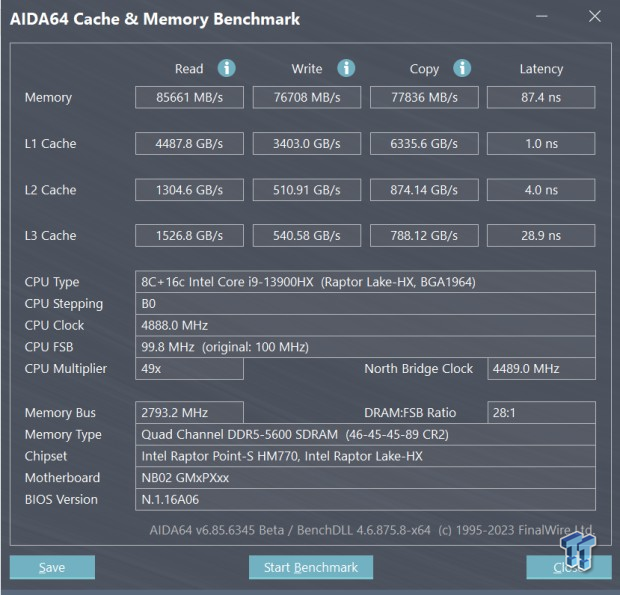 Memory bandwidth came in at 85K read, 76K write, and 77K copy. Latency landed at 87.4ns.
UL Benchmarks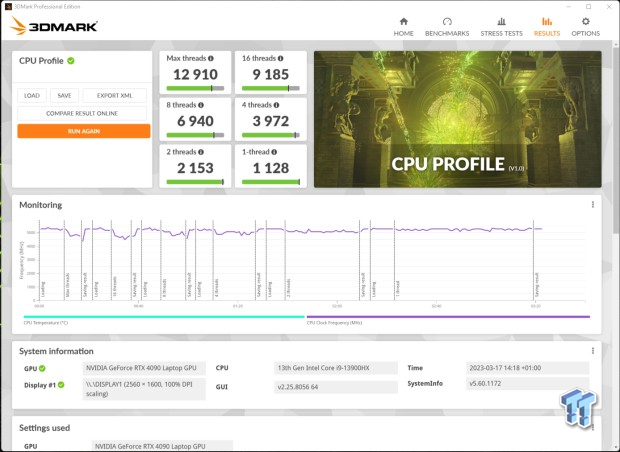 CPU Profile started off with a solid 1128 single thread, ending at 9185 for sixteen threads.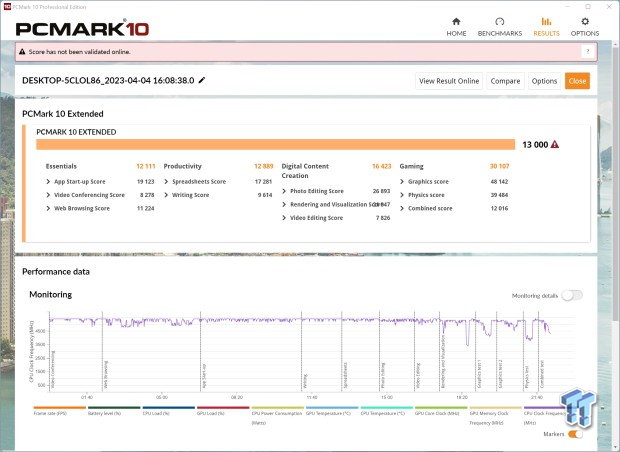 PCMark did quite well, too, showing an overall of 13000; scoring 30K in gaming.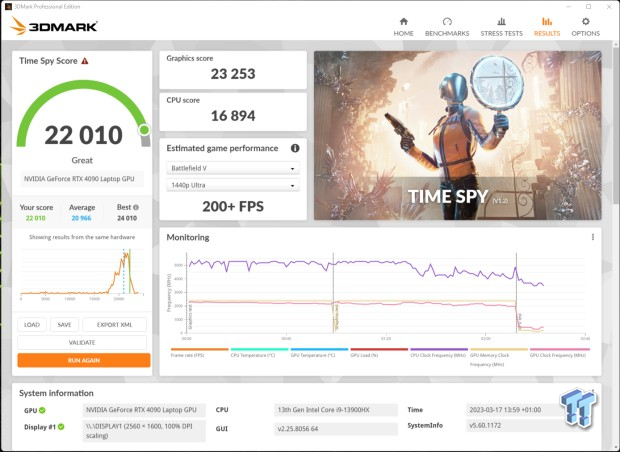 Timespy was reasonably good as well. We pushed 22010, a solid 1200 points over the average for this configuration.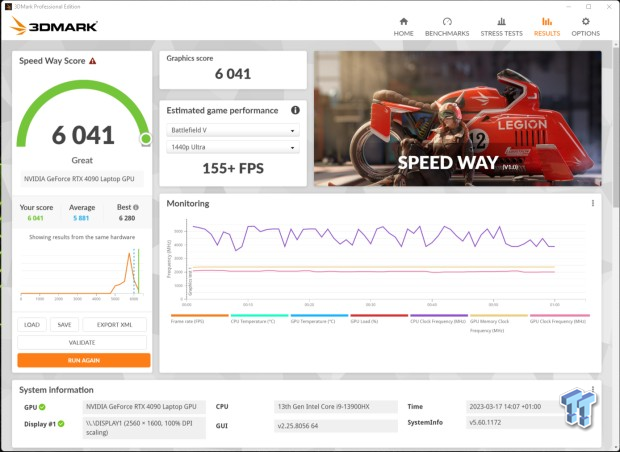 Speed Way showed solid performance, with the XMG scoring 6041.
Storage, Battery, and Gaming
3DMark Storage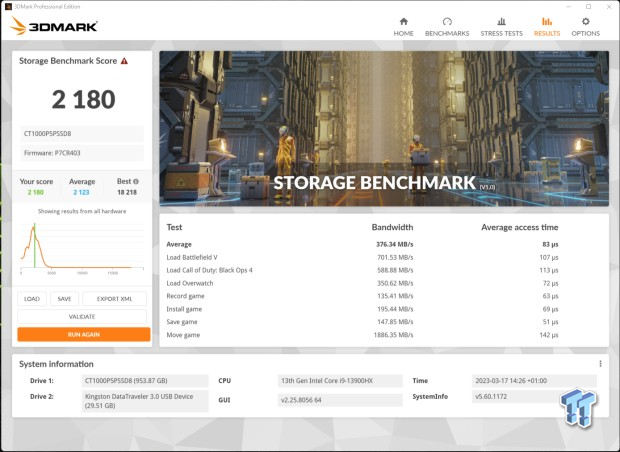 With the Crucial P5, the XMG Neo 16 scored 2180 in 3DMark Storage. Bandwidth was 376 MB/s.
Graphics Performance
We ran through several titles to test the graphics performance of the Neo.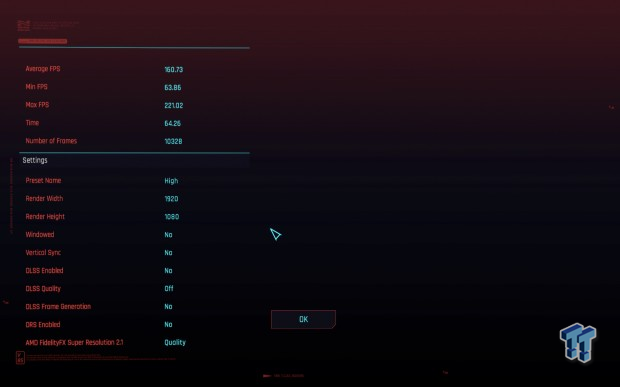 At 1080p, we picked up a 160 FPS average from the Neo.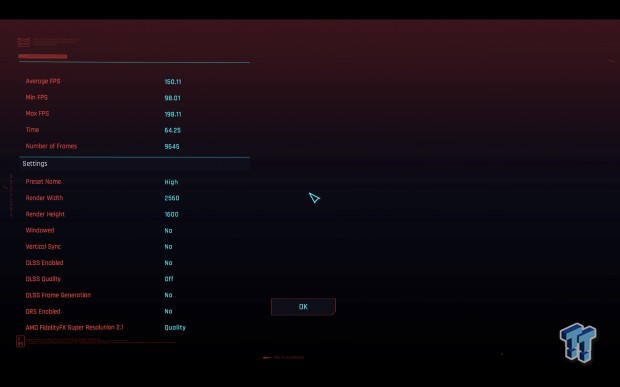 At 1600p, this machine only lost 10 FPS, down to 150.1 on average.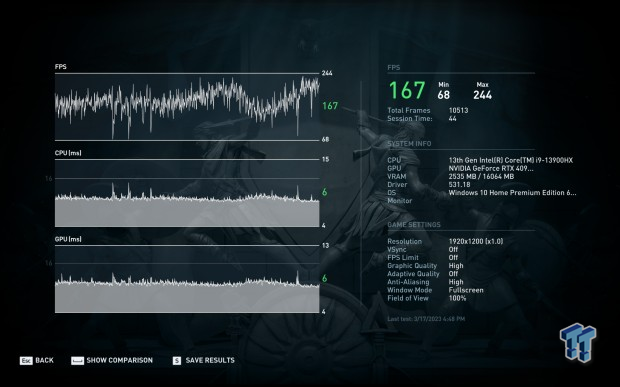 AC: Odyssey picked up 167 FPS at 1200p.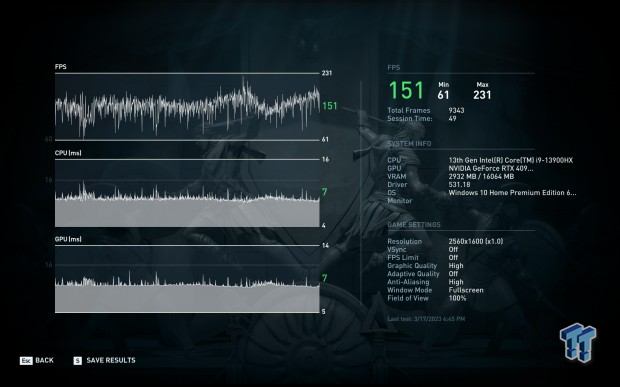 This dropped only slightly to 151 FPS at 1600p.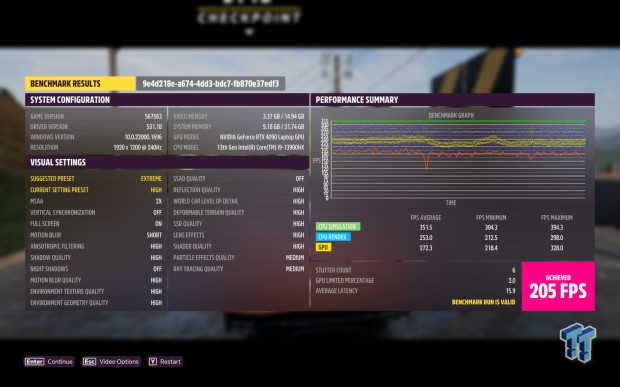 FH5 achieved 205 FPS at 1200p.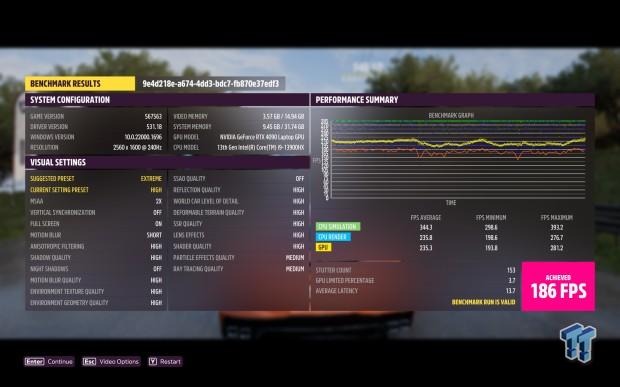 1600p dropped only slightly to 186 FPS.
Comparisons
Within our comparisons, we did test the XMG Neo 16 with its Oasis unit.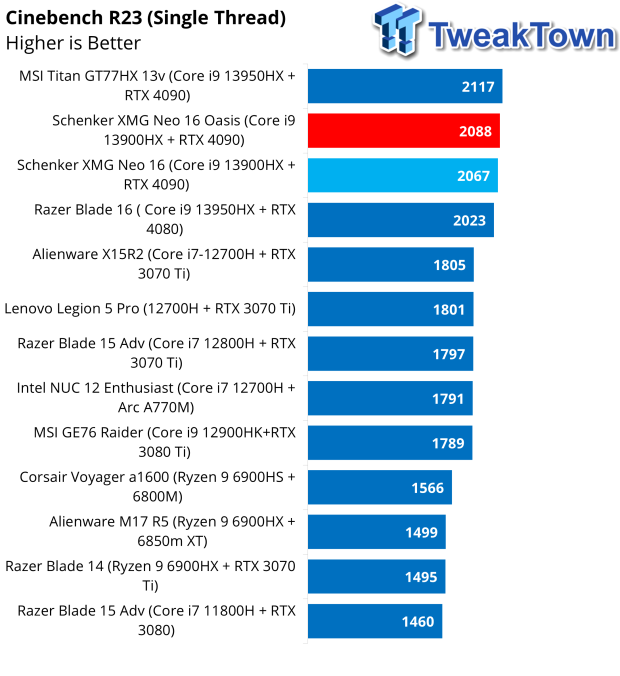 Getting into our charts, the XMG Neo landed at the top. The Oasis unit offered a performance increase of about 20 points for single thread R23.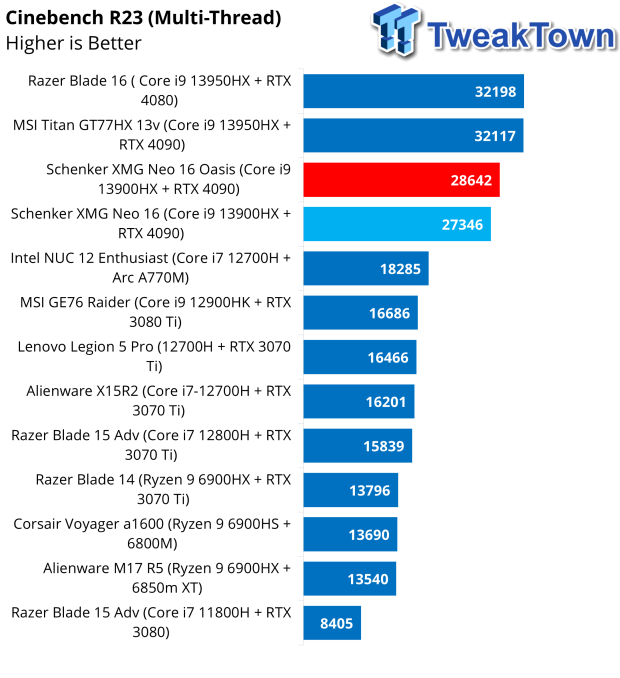 Moving to nT, we saw a performance increase with the Oasis unit grabbing an additional 1300 points.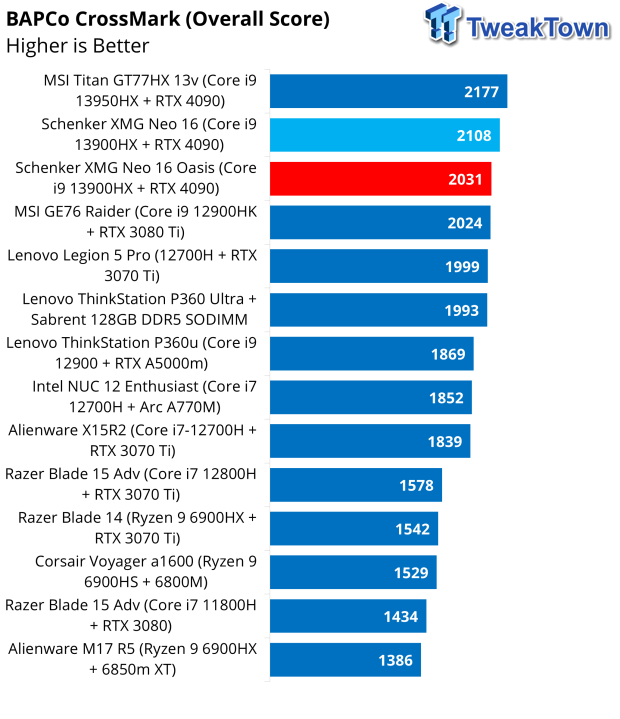 CrossMark overall saw the standard setup better than the Oasis unit, with a 70-point difference.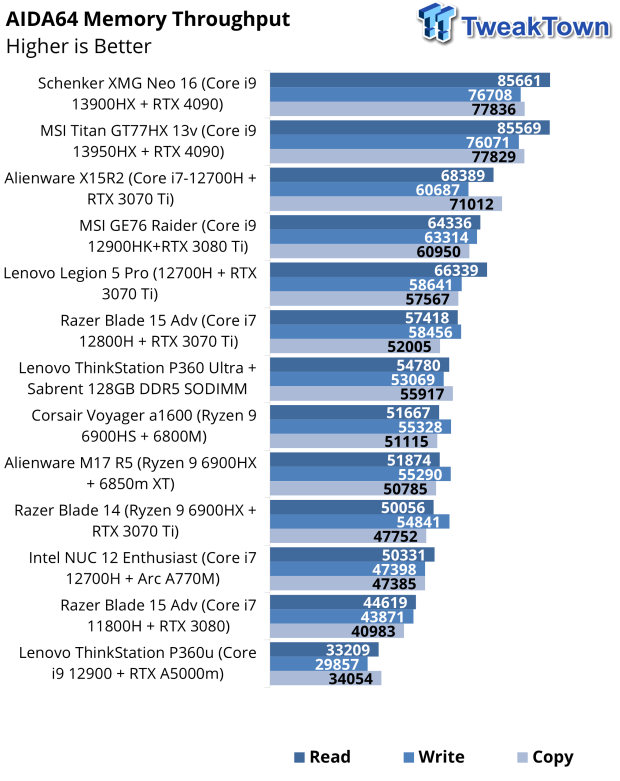 Memory throughput was the highest we have seen with the XMG Neo.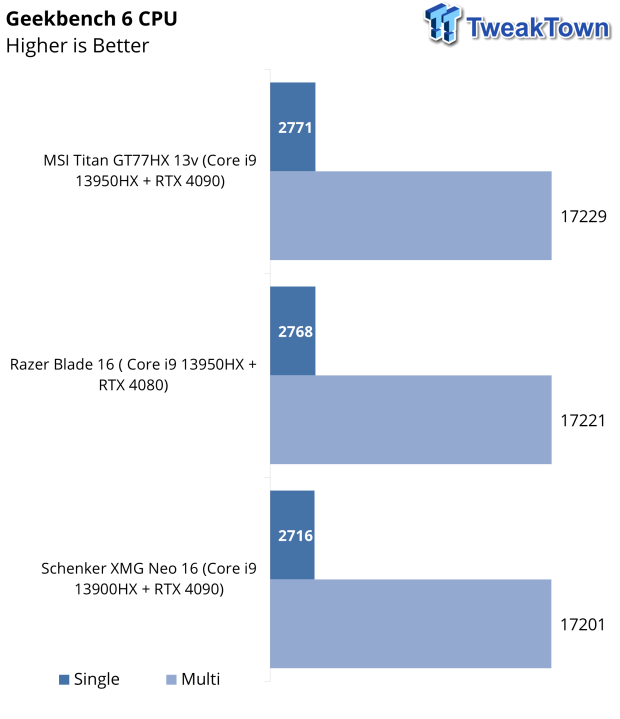 Throwing in GeekBench 6, we saw 2716 single thread and 17201 multi-threads.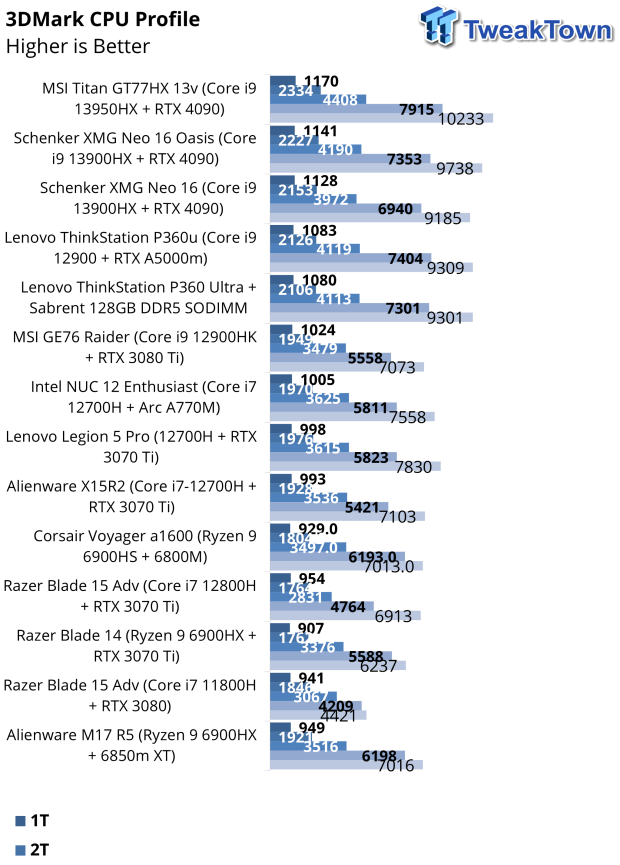 CPU Profile put us at the top, with Oasis scoring slightly better.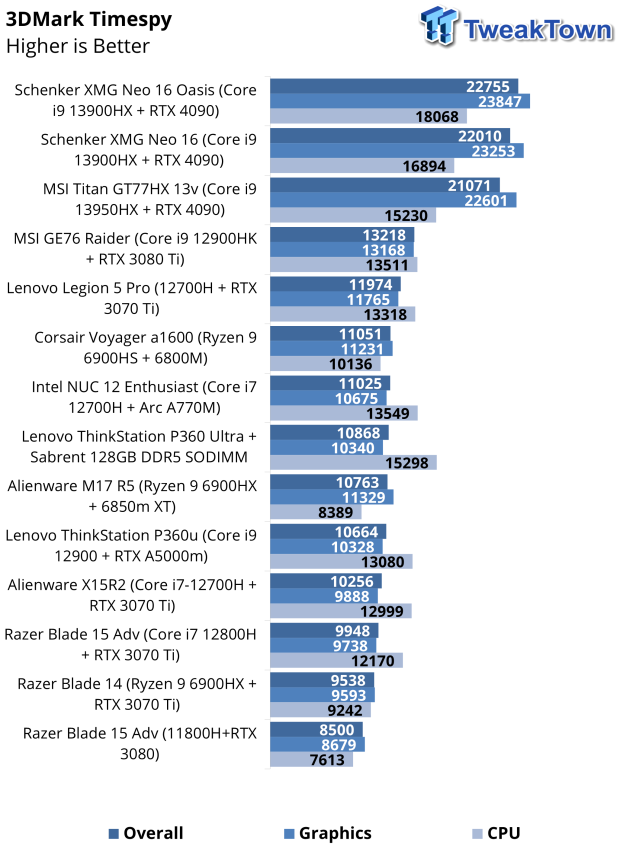 We picked up the top spot in Time Spy, with the Oasis unit scoring 22755.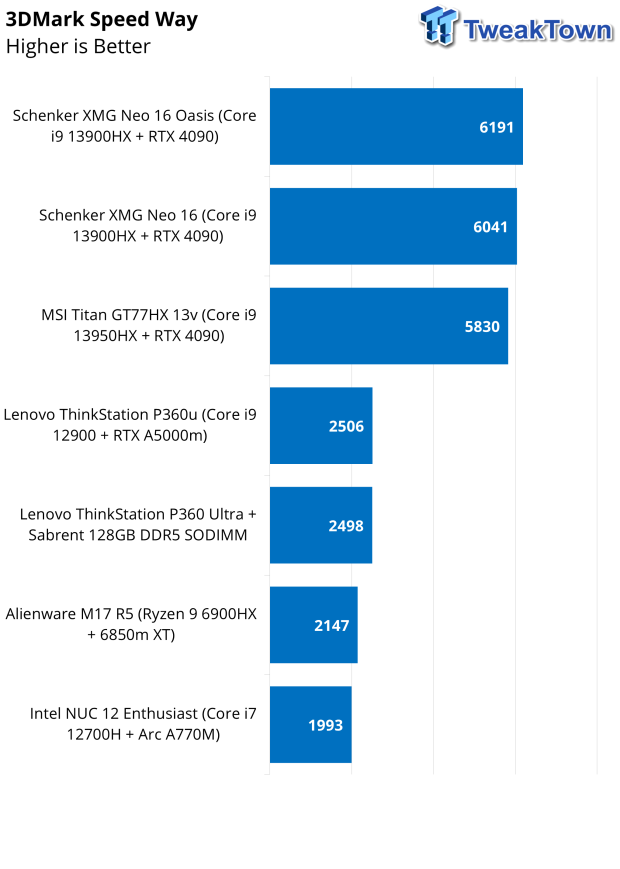 Speed Way showed the same, a chart-topping score for XMG, with Oasis boosting the score to 6191; without it was about 150 points down.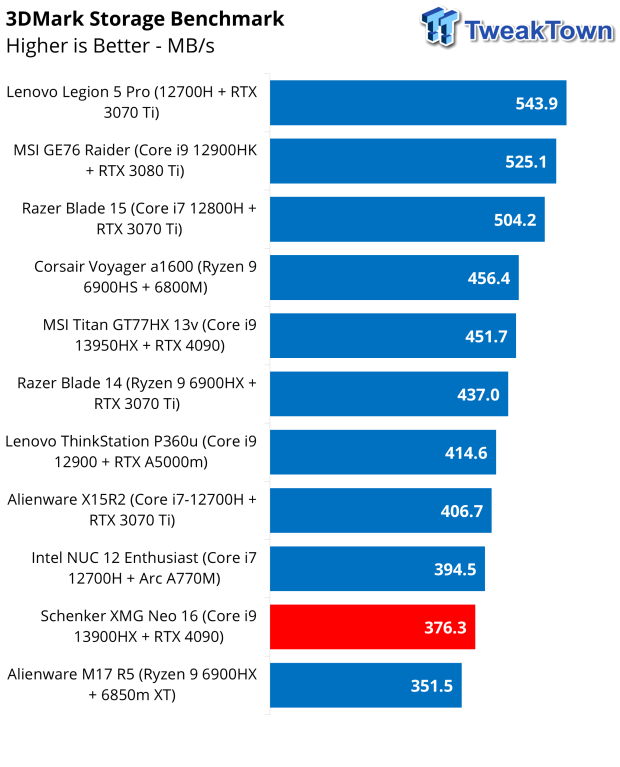 Storage score with the Crucial P5 is nearly the worst we have seen, with bandwidth at 376.3 MB/s.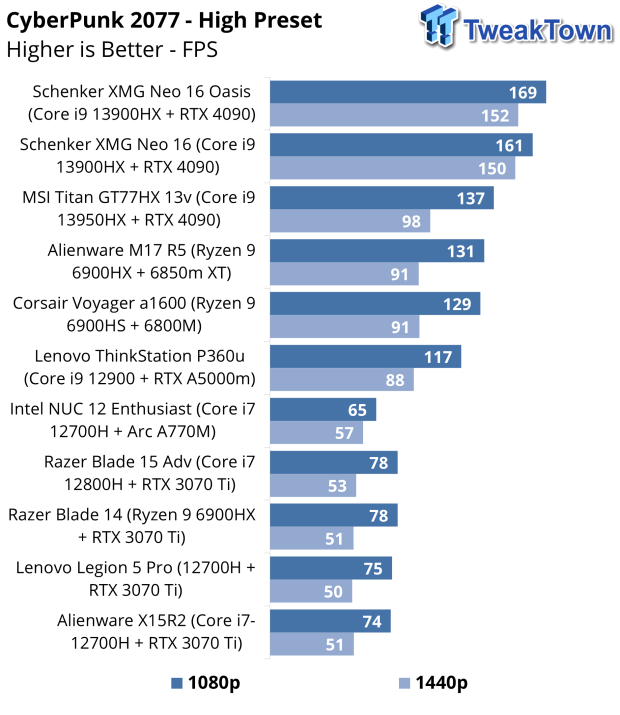 Looking at Cyberpunk, we see the Oasis give us a solid boost in gaming performance; 169 FPS for 1080p and 152 FPS at 1440p.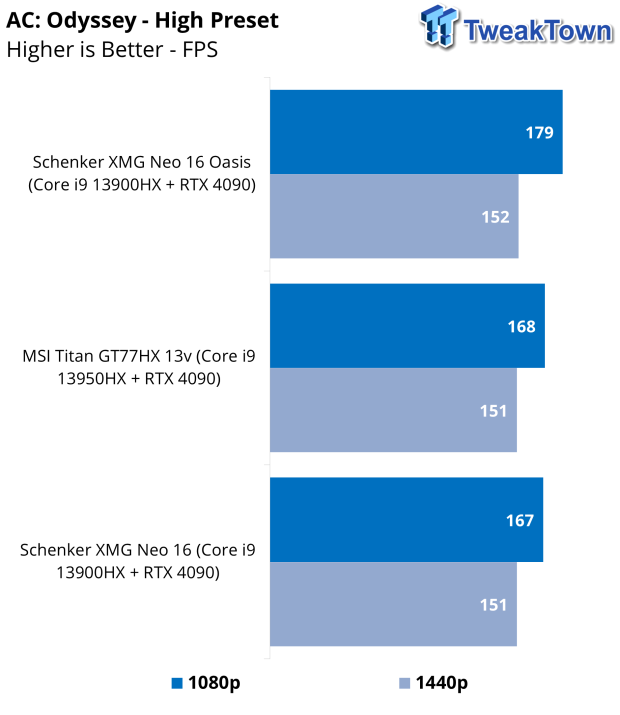 AC: Odyssey showed a solid performance boost with Oasis, 12 FPS overall, and enough to grab the top spot.
Battery, Clocks, Temperatures, and Final Thoughts
Battery Life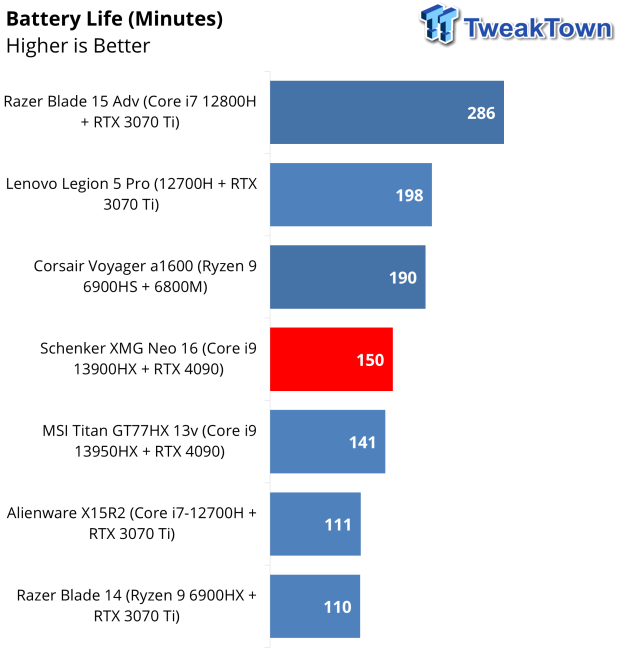 As you can imagine, the battery life for any gaming laptop isn't great. The XMG Neo 16 did manage about nine minutes more than our MSI Titan, at 150 minutes of battery life.
Clock Variation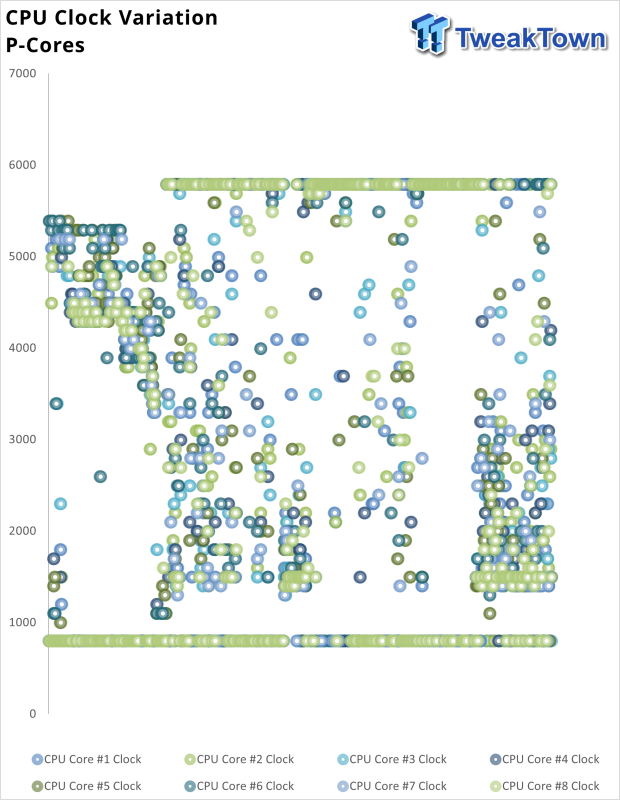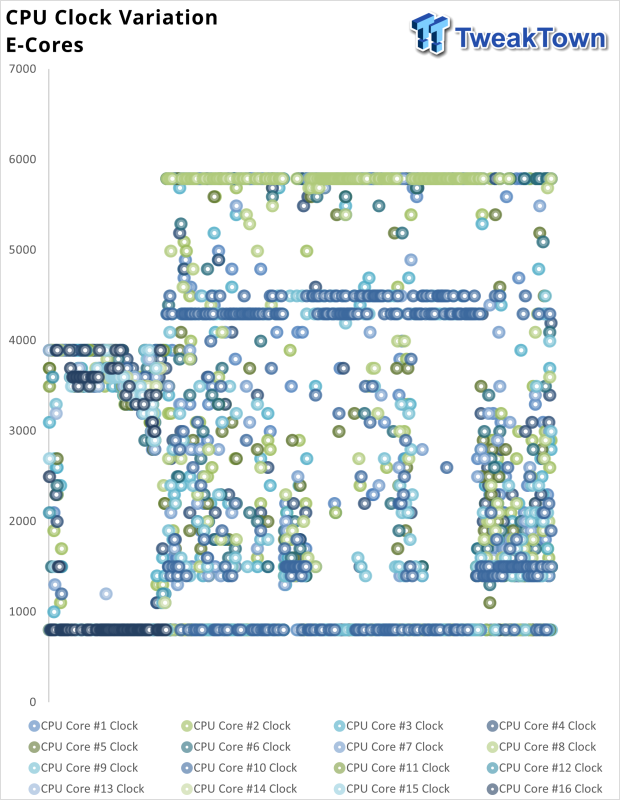 These charts use logged clock speed data while running the Timespy gaming workload. The first half of the chart shows the gaming scenario, where we do see the 13900HX running a bit mixed, most cores boosting to 5.8GHz.
Temperature Variation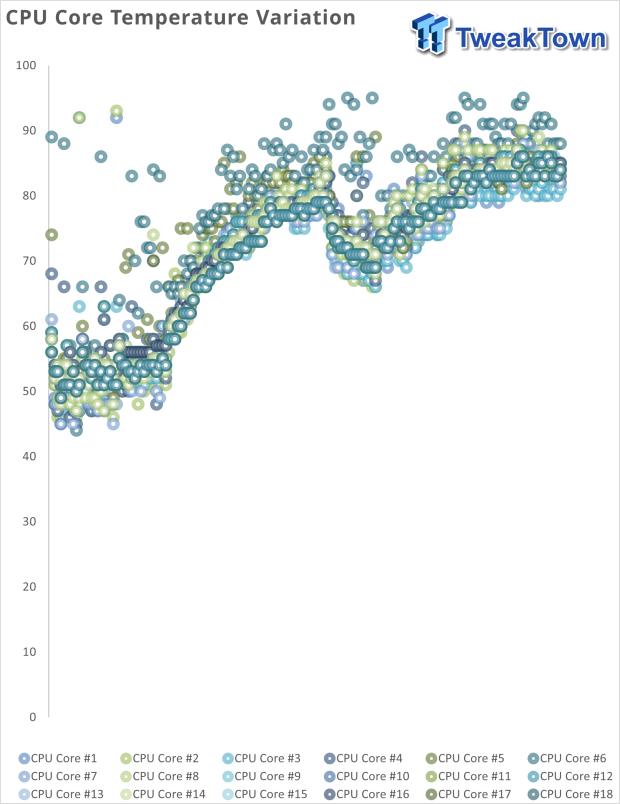 Using the same Timespy workload, we logged the Neo temperature data. As you can see above, the P-cores hold steady below 70c for the GPU-intensive part of the workload, running a bit hotter during the CPU-intensive portion; overall, a majority of the cores stay under 85c.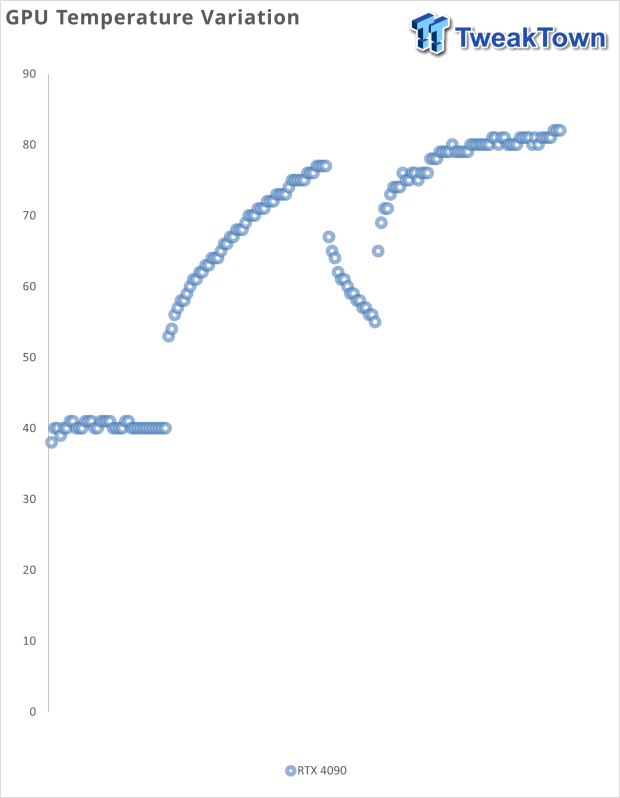 Last, I also logged the GPU temperature during the above workload.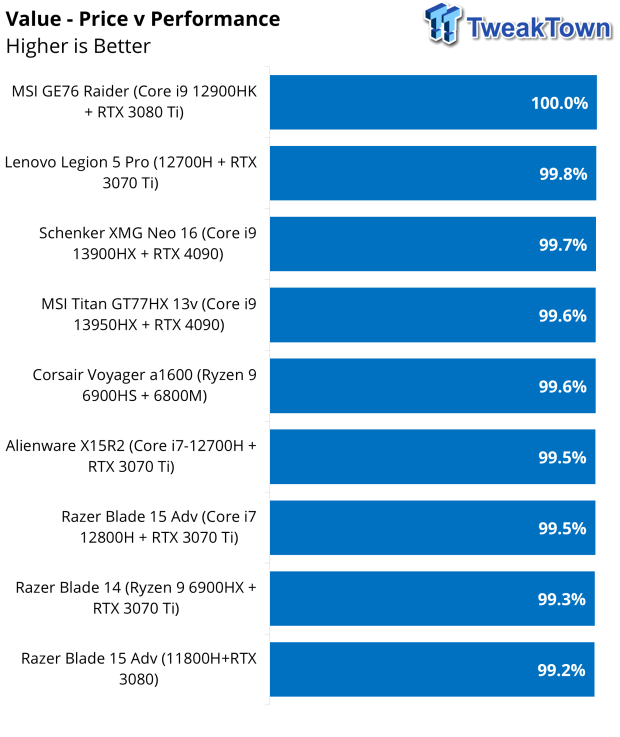 Value for this laptop landed at the top just a few tenths off 100%.
Final Thoughts
With this being our second 13th Gen Intel gaming laptop, the XMG Neo 16 is a relatively solid unit overall. However, I found the unit's finish lesser than that of a Legion from Lenovo or Razer Blade.
Starting first with the keyboard, which seemed too mechanical for my liking. XMG says they use ULP Cherry MX switches, but with me being used to Lenovo boards, they seemed very clanky. On the other hand, the trackpad was fantastic; a bit of a mechanical click to it and its offset landed it right where my hands naturally lay on the machine.
Connectivity was acceptable with the available USB Type-A ports being on the sides, I would have liked to see USB-C there as well, but alas, it is much easier to connect a dock to Thunderbolt/USB 4 through the rear I/O arrangement. Seeing an SD card slot on this machine was a welcome feature. It gives additional purpose as a production machine, with the advanced hardware configuration for editing video, audio, and photos.
I had a wonderful time testing this machine. The hardware configuration consistently put us at the top of our charts, battling back and forth with the MSI Titan we had earlier this year. Where this laptop did well was our gaming workloads. Time Spy had a 1700-point advantage over the MSI Titan, and Speed Way showed similar results with a near 300-point advantage. Looking at Cyberpunk and Assassin's Creed, we picked up a solid 20 FPS in CP2077 and 12 FPS in AC: Odyssey when using the Oasis system compared to the Titan HX.
Pricing of this unit, as spec'd for this review, isn't cheap by any means. At around $4600 USD, it's one of the most expensive systems we have reviewed. At this level, it's competing against the highest-tier Razer Blade 16 and the Lenovo Legion 7i, which, interestingly enough, has the same specs but costs $1000 USD less, but you have to forgo the Oasis water cooling.