NVIDIA unleashes PhysX Power Pack for GeForce8+
Get your first PhysX fix - 2.7GB worth.
Published Tue, Aug 12 2008 8:50 PM CDT
|
Updated Tue, Nov 3 2020 12:38 PM CST
NVIDIA has
officially enabled
PhysX support on all GeForce 8 and beyond graphics cards today by means of its first Power Pack.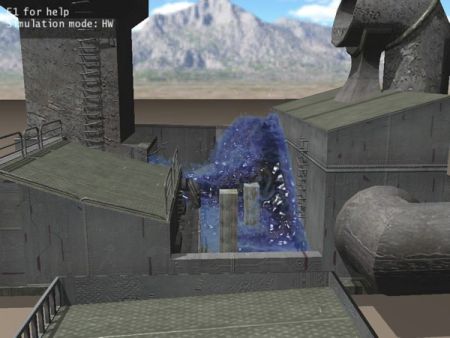 By making your way over to NVIDIA's
Force Within
web portal, you are given a full selection of free demos and applications with which to make use of PhysX processing via your card. Of course, you'll first need to download and install the new PhysX enabled 177.83 driver, also made available at the above location.
The complete Power Pack comprises the following list, making up a whopping 2.7GB download. However, you can untick anything you may not be interested in before the download commences.
- NVIDIA WHQL GeForce graphics driver 177.83 (with PhysX support)
- Unreal Tournament 3 PhysX Mod Pack (requires Unreal Tournament 3)
- Badaboom GPU-accelerated video transcoder beta (30-day trial)
- Warmonger (full game)
- Folding@Home NVIDIA GPU client
- Nurien demo (sneak peak)
- Metal Knight Zero demo (sneak peek)
- The Great Kulu (NVIDIA technology demo)
- Fluids (NVIDIA technology demo)
Owners of NVIDIA branded video cards have waited for a while now for the company to announce its PhysX enabled drivers that will allow higher-end video cards to process physics on the GPU. Today NVIDIA officially announced the drivers that enable PhysX technology -- free on any GeForce eight series or higher GPU.

NVIDIA says that by integrating PhysX technology into its GeForce eight series video cards, game designers can now build more compelling and realistic game environments with components like water and smoke that react as they would in the real world. NVIDIA says that its PhysX technology is already being used in more than 140 shipping titles on the Sony PlayStation 3, Microsoft Xbox 360, and Nintendo Wii. The GeForce Power Pack released today now activates PhysX on the PC platform.
Related Tags