AMD HD 4850 takes on new mobile form
Mobile users to have power of HD 48xx in reach.
Published Tue, Aug 5 2008 4:00 PM CDT
|
Updated Tue, Nov 3 2020 12:38 PM CST
AMD's highly acclaimed HD 48xx series, will take on a new avatar and find its way into notebook systems, according to this
report
from PCPOP.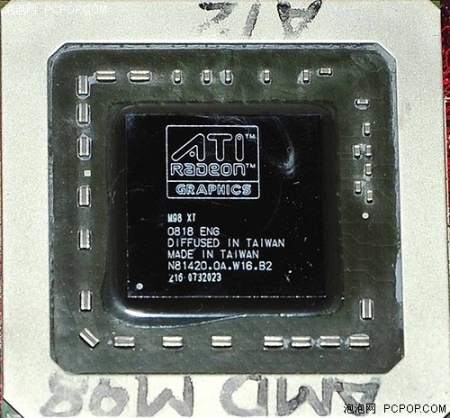 Known currently, as the M98, it is believed that the mobile avatar of AMD's HD 4850 powerhouse, will be fabbed using a 55nm process and apparently, teamed up with up to 1 GB of memory using a 256-bit interface.
The inclusion of DirectX 10.1 support, with 800 stream processors to boot, takes the stand as evidence of the M98's commonality with its desktop HD 4800 series siblings.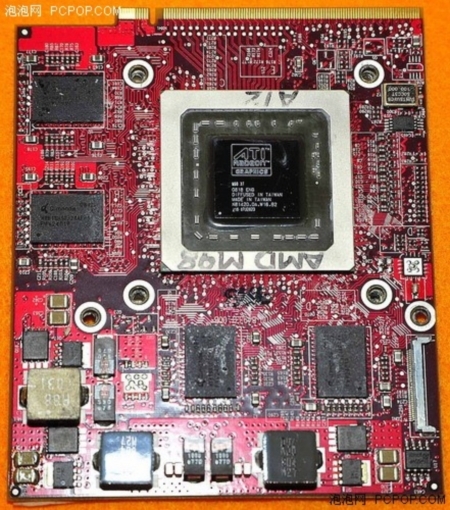 It is rumoured that AMD intended to bring a mobile derivative of its HD 3870 X2 to the mobile computing scene, yet power usage and temperature issues were insurmountable. Still, by accounts, the Sunnyvale, CA based purveyor appears to be hitting the right note and will perhaps being HD 4800 series goodness to notebooks, when it senses that the time is right.
That is, of course, part of AMD's plan to capitalize on its strengths and up the ante in its GPU war against NVIDIA, just another notch further.
With NVIDIA seemingly in the press for all the wrong reasons at the moment, perhaps with some sure-footedness, this is the opportunity AMD needs to make some headway in that all tempting, high-end, mobile market.
Related Tags