Embracer Group's new restructuring program has taken the toll of 900+ layoffs at the company.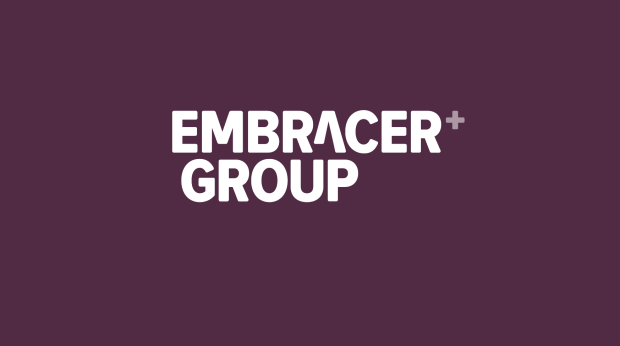 The Embracer Group's latest Q2 report gives an exact number of how many people have been laid off as part of its new cost-saving initiative. The earnings update confirms that 904 workers have been let go since Embracer started its restructuring program, the vast majority of which were game developers.
The decentralized interactive entertainment empire went from 11,356 game developers and 16,605 total headcount in the first quarter, to 10,654 game developers and 15,701 total headcount in the second quarter of the 2023/24 fiscal year. This shows that total game developers were reduced by 702, due to the closure of Saints Row developer Volition and other reductions. As outlined in the report, Embracer's total headcount was reduced by 904, or about 5%.
The company explains that this restructuring program will reduce its capital expenditures--the money that it invests into content production--from 8 billion SEK to 5 billion SEK. This represents a reduction of $283 million in capital expenditures. Emberacer notes that the first phase of the restructuring program, which culminated in the layoffs of 904 people, has resulted in operation expense savings.
Below are snippets from Embracer's latest report regarding the restructuring program:
Opex savings are well on track and include both headcount reductions as well as savings on overhead costs

As of September 30, 2023, the restructuring program contributed to a quarter-over-quarter reduction in headcount of 904, representing 5 % of the workforce.

The program is expected to continue through to the end of the current fiscal year and to reduce capex to a run-rate of around SEK 5 billion into FY 2024/25.

Our restructuring program is making good progress, with opex savings ahead of plan and capex savings expected to contribute notably in the second half of the year

The key priority of the restructuring program is to improve efficiency and cash generation, transforming Embracer into a leaner, stronger, more focused and cash self-sufficient company. Our operations within Mobile, Tabletop and Entertainment & Services provide a solid foundation with predictable, profitable and cash-generative businesses.

We expect to reach our targets of SEK 8 billion in net debt by the end of this financial year, as well as to reduce capex by more than one-third to a run-rate of around SEK 5 billion into FY 2024/25. The capex level implies that we will still be investing more than the value of our released games, laying the foundation for future organic growth in the PC/Console Games segment. Opex savings are ahead of plan, with at least SEK 0.8 billion in savings by FY 2024/25, and we are expecting to see a notable contribution from capex savings in the second half of the year.