Sony's latest acquisition should influence and propel its game streaming capabilities, and potentially help solidify PS Plus game streaming delivery to mobile devices.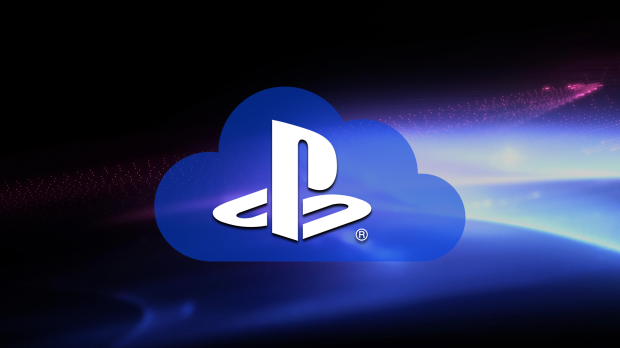 Sony Interactive Entertainment will soon purchase iSIZE, a UK-based company that has developed technologies centered around making video delivery more efficient. iSIZE's proprietary tech leverages AI deep learning across three solutions: Bitsave, Bitclear, and Bitgen. The company's tech slide deck reveals more info about what's involved. Sony plans to leverage iSIZE's three-pronged advancements to better optimize its video and streaming services.
While SIE's official announcement is more basic and generalized, we can analyze this in a more broader scope to see how this could affect different facets of Sony's interactive division. This acquisition isn't just for video streaming services like the Sony Pictures Core subscription (now included with PS Plus Premium), but it also has implications for video game streaming via PS Plus (formerly PS Now) as well.
The announcement post was written by Ueli Gallizzi, Senior Vice President of Sony Interactive Entertainment's Future Technology Group. This division is new, and Gallizzi was one of the original specialists behind Gaikai, the game streaming service that Sony purchased in 2012 and turned into PlayStation Now.
Based on what I've seen, iSIZE's bitrate-saving technology could be used to optimize PlayStation cloud game streaming across all devices, including PC, PlayStation consoles, and potentially even mobile. Right now, Sony does not have a game streaming solution for mobile devices, but that could change soon thanks in part to iSIZE's tech. Bitrate is important for cloud gaming as it determines the overall quality of the content that is being streamed, so the benefits here should significantly affect PS Plus game streaming alongside Sony's other video content services.
Earlier this year, Sony Interactive Entertainment CEO Jim Ryan (who is leaving in March 2024) said that the company was planning "aggressive and interesting" expansion into cloud gaming.
"There's been lots of attention around cloud gaming. We observe mobility in gaming habits to be an increasingly important trend. The cloud will be fundamental to allowing us or anyone else to exploit that trend of mobility," Ryan said at the time, in a Sony Business Segment Meeting event.
"We have--unfortunately today is not the day for me to expose these plans--but we have some fairly interesting and aggressive quite aggressive plans to accelerate our initiatives in [the cloud] that will be announced in the coming months."
Sony has not explicitly outlined how the iSIZE acquisition will affect cloud gaming, therefore some of the information in this article is speculative.
Check below for the official announcement:
"We are thrilled to announce that Sony Interactive Entertainment LLC ("SIE") has entered into an agreement to acquire iSIZE, a UK-based company specializing in deep learning for video delivery. iSIZE builds AI-powered solutions to deliver bitrate savings and quality improvements for the media and entertainment industry. The acquisition provides SIE with significant expertise in applying machine learning to video processing, which will benefit a range of our R&D efforts as well as our video and streaming services.

"Founded in 2016 and based in London, iSIZE has a team of talented engineers and technical experts who have developed a suite of software solutions to optimize video. For example, the company built an AI-based perceptual preprocessing solution that allows conventional, third-party encoders to produce higher quality video at a significantly lower bitrate."