Microsoft Gaming CEO and the head of Xbox, Phil Spencer, took the stage at BlizzCon 2023 this weekend, weeks after the company acquired Activision Blizzard in a record deal worth $69 billion. Blizzard and its franchises, including Warcraft, Diablo, Overwatch, and StarCraft, are some of the biggest in the industry, and Phil Spencer praised the studio's history while addressing the crowd.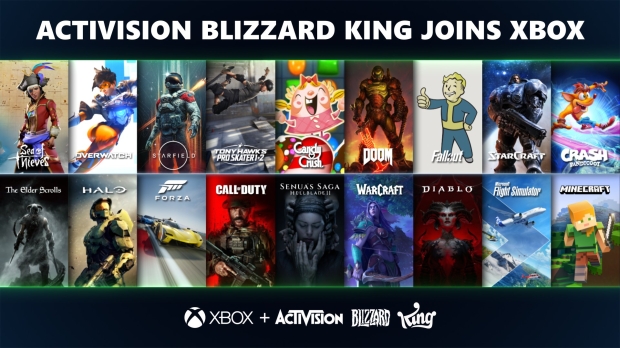 "Now that Blizzard is part of Xbox, we will nurture the essence of what makes Blizzard unique," Spencer said, name-dropping StarCraft in a move that brought some hope to the idea that we might get another game in the iconic RTS series at some point. "The future of Blizzard is brighter than ever," Phil added.
Seeing Phil Spencer at the event was fun, though he wasn't the only Xbox presence at the show.
Current Blizzard president Mike Ybarra spent 20 years at Microsoft, where he worked on the original Xbox, Xbox 360, and Xbox One. General manager of Diablo, Rod Fergusson, previously led the Gears of War studio The Coalition - a first-party Xbox Game Studio. It's probably all coincidental, though it's very interesting that there's a lot of Xbox experience at Blizzard.
"Throughout Blizzard's history, they've pioneered and refined so much across the gaming industry, and many of you here today have been a part of that journey," Phil Spencer said.
"Think of Diablo: it propelled the action RPG genre forward. StarCraft spawned the foundation for what esports would eventually become, and StarCraft 2 was a major catalyst for games as live entertainment."
"World of Warcraft changed not only how people developed and supported games, it introduced a much wider audience to the concept of online communities," Phil continued. "And Overwatch not only reimagined gameplay but also the representation possible in class-based shooters. Blizzard's influence is everywhere, and because of its enduring legacy and phenomenal, revolutionary development, with care and a craft that is incredibly rare in this industry."
With all the recent controversies surrounding Blizzard, it will be interesting to see how being under Xbox changes the studio. There's a very real sentiment out there that Blizzard has lost its way in recent years thanks to a focus on microtransactions, lackluster expansions for WoW, and abandoning games like Heroes of the Storm. On the plus side, before the merger, going through the positive reception to Diablo IV (Blizzard's biggest launch to date) was good to see - so here's hoping that momentum continues.