YouTube has started cracking down on ad-blockers with a recent change that occurred last week that has severely angered millions of users around the globe.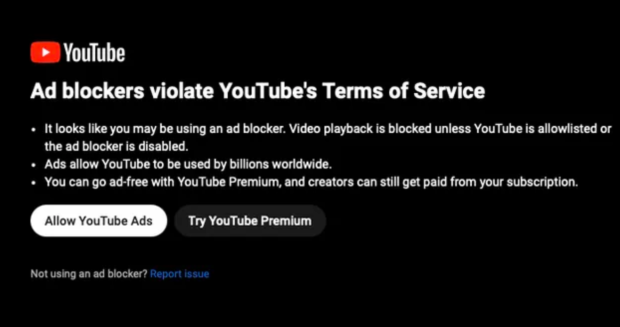 YouTube has long been public about its stance regarding ad-blockers as these tools are used by millions of users around the world, which are reducing the company's overall revenue and ultimately are against its main business model - advertising. Now, the company has rolled out a change to its platform, which has come in the form of a simple "block" that requests the user disable its adblocker or whitelist YouTube.
It appears this change has affected a select group of YouTube accounts, and from personal experience, I only know a few people who have had their accounts added to the initial rollout list - my brother being one. YouTube confirmed this change of disabling video watching for select accounts back in June, with the company writing back then that it would only affect a small group of accounts globally. However, that has now changed as millions of accounts have been added to the list over the following weeks/months.
YouTube communications manager Christopher Lawton explained that ad blockers simply violate the platform's terms of service, "ads support a diverse ecosystem of creators globally and allow billions to access their favorite content on YouTube."